We all want feedback, right? Ideally, we want positive feedback, meaning encouragement that we're doing a fantastic job. Realistically, however, we probably also need some feedback on the more negative end. As perfect as we try to look in the mirror, most of us have at least a lurking suspicion that we could be doing a bit better.
The challenge in many feedback processes, however, is that it can be really difficult both to give and to receive completely candid feedback. It's such a warm and fuzzy feeling to give and receive kudos ("You're so great!" "No, you are!") but uncomfortable at best to deliver more negative notes ("There are 27 typos in this post alone!"). Of course, this stress is exacerbated when the person asking for feedback is your manager or senior colleague. As a result, we pile on the praise and end up in an echo-chamber — looking through rose-colored glasses into the mirror and wall and seeing (What else?) the fairest of them all…
Ready for a better view? Enter the 360 employee evaluation.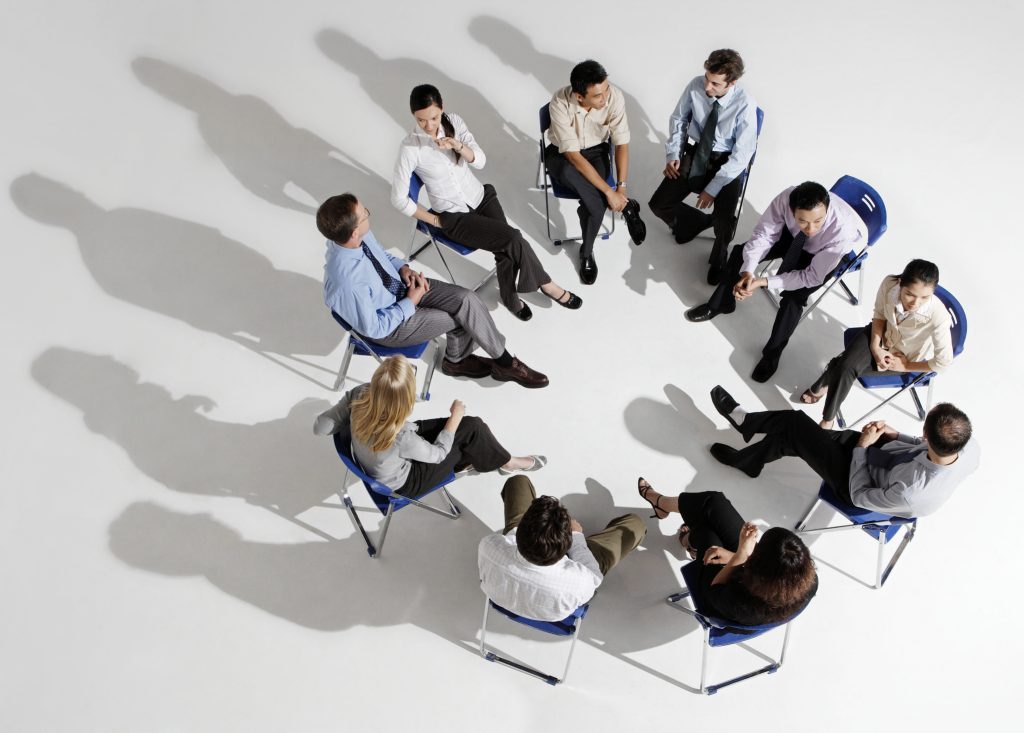 What is a 360 employee evaluation?
While the 360 review is a very popular project type in the world of employee experience studies, it's also interpreted in many different ways by many different practitioners.
Ideally, the title describes the project: A 360-degree perspective on the performance and contributions of a single individual. Imagine that one person spinning around in a crowded room and asking the same question of everyone: "How do you see me?"
Notice that this is a perception-based project. While the perspective of those people in the crowd will be informed by their experience with the subject ("She always turns projects in on time!" "He never remembers my name!"), their feedback is not based on tangible KPIs like "number of widgets produced this year". Instead, it's subjective.
To balance the conversation, it's also important for the subject to spend a little time in the mirror, too. A self-reflection provides context for reviewing peer feedback. Are there gaps between how I see myself and how my colleagues see me? Of course. Are they interfering with our ability to work together? Hard to guess.
What isn't a 360 employee evaluation?
There are plenty of signs that a project being referred to as a 360 isn't quite a "true" 360. Here are a few that pop up regularly:
When only one person is giving feedback, that's just a review. It's hard to get any kind of angle based on a single point.
When only the individual and their manager are giving feedback, that's more like a 180.
When employees' results are compared with others' results — why?
When there's a total score, and especially when a "pass" or "fail" level is identified, that's just a flat-out evaluation.
When a score or combination of the results are used as a multiplier for someone's bonus or new salary.
Why conduct a 360 employee evaluation?
Ideally, feedback from a 360 review is compiled into an individual report for each subject. The employee can then review the feedback, identify any blind spots or hidden strengths, and reflect on areas of opportunity.
To the greatest extent possible, a 360 review should be conducted anonymously and results should be compiled as confidentially as possible. An individual's report should be given directly to them, not to their manager or anyone else. The purpose of this report is to encourage personal and professional growth and development.
Who should give feedback in an employee 360 review?
While the scope of an employee 360 project definitely varies, it's sometimes a case of "the more, the merrier"! As discussed, a single look in the mirror doesn't show the full picture, nor does a single spotlight showcase every angle.
SELF: Yes! Definitely! While some may feel that it's a little hokey to rate yourself and write feedback to yourself, reflection and self-awareness are critical elements of personal and professional development. If you have no personal frame of reference, it's hard to place feedback from others in any context. Should you believe everything they say? Disregard it? Start with yourself first to ground the rest of the conversation.
MANAGER(s): Is this someone who actually knows you? Then yes, probably a good person to get feedback from. If your manager is more in-name-only, one or more people who work with you in senior or supervisory positions may be able to provide more helpful feedback. Someone who just knows that you always clock in on time may not know enough to inform you that your always-stressed look in meetings is freaking out your team and it wouldn't hurt to smile on occasion.
DIRECT REPORT(s): Again, is this someone who actually knows you? If so, good choice. Those who work for us have a unique close-up perspective, and yet they are the group we are least likely to hear from — unless we ask! An anonymous study is the perfect way to collect that kind of valuable, candid feedback without putting our team members in uncomfortable or tricky positions.
PEER(s): In most cases, we work with teams — sometimes made up of those in the same office space or perhaps with others slightly or even far outside of your own corner of the org chart. Even if they're technically in different departments or even locations, those who work with you on specific projects, on committees, or on any other initiatives may bring a fresh perspective. These peers might be senior or junior to you, seasoned mentors or even part-time interns.
ANYONE ELSE?: When you return to that image of an individual spinning around in a crowded room, who else might be able to provide feedback? What about contractors or freelancers? How about external partners, like vendors or even members of your professional network? What about customers? Are there other members of your community who could provide feedback? The list could go on and on — but if their feedback isn't relevant, a longer list isn't more helpful. Remember that you'll be asking participants to spend at least a few minutes sharing feedback about you personally. Is the effort worth their time — and is their feedback helpful to you?
When is the best time to conduct a 360 employee review?
Now's good. (Surprise!)
There's not a perfect universal time for employee 360s. Just like their structure and their purposes, their timing must fit the needs of the organization and the individuals involved.
Consider everything else that's happening on an employee's journey and in the life of the company. If you can clearly separate employee performance evaluations from 360 reviews, that's a win. If you can avoid holidays or especially busy seasons, you're more likely to gain more participation, which will make the entire process more valuable.
Whenever you start, the important thing is simply to start. There's more to the process, and we'll get to that, but committing to helping your employees grow and develop is a win-win for your organization, too. Can you do it every year? Even every other year? Can you truly deliver individual reports to employees without marking "pass" or "fail" on the top? Can you give them the structure and time to learn from their feedback and build better?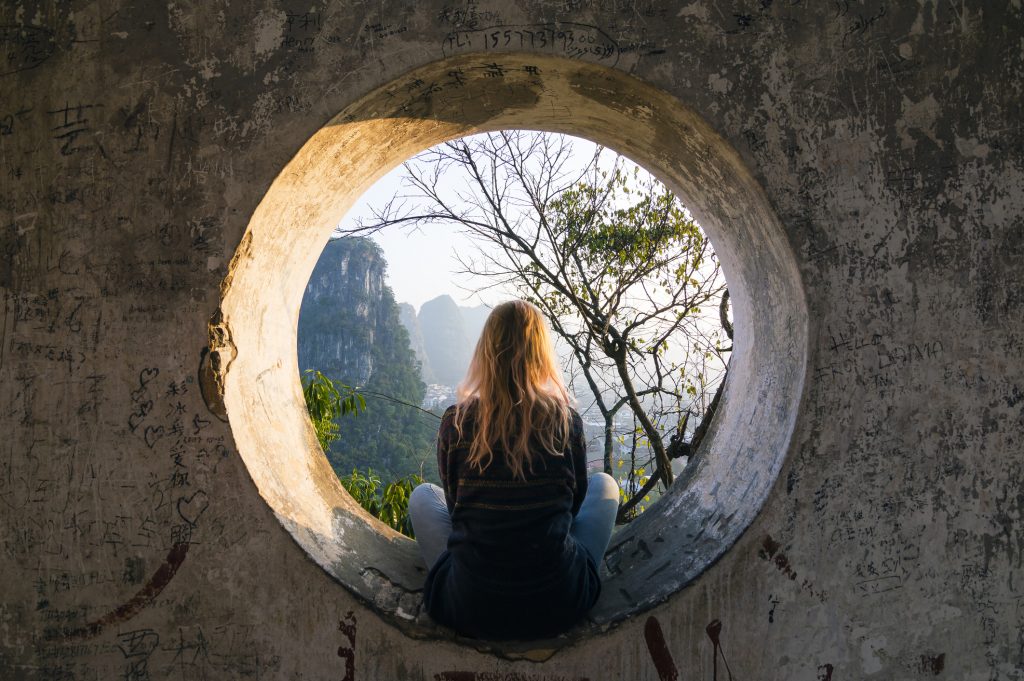 Ready to go 360?
Individuals and teams of all sizes benefit from 360 feedback projects, and the smart tech features that let us design, distribute, and analyze these projects are transforming the accessibility of the results. If you're ready to grow, get ready to know more about 360 projects in the next parts of this series!
Can't wait? Talk to our team today to see how you (or we!) can manage your next 360 project.