In a nutshell, "learner experience" refers to the learner's journey through a certain course, program, or other medium of study.
For educators, the goal is to design the learner experience in a way that allows the learner to achieve the desired learning outcomes in a human-centered and goal-oriented way.
In this article, we'll share 5 tips that will help you create and deliver great learner experiences… because after all, there's always something more to learn. Read on to find out more!
1. Understand your audience
This is a fundamental first step—you'll need to understand your audience well in order to craft great learner experiences for them.
If you're building a program for kids or teens, for instance, consider how diverse your young ones are. In your classroom, do you have kids of different races? Different socio-economic backgrounds? Do some of these kids have non-traditional family structures?
With this in mind, you can then create an inclusive and supportive learning environment that caters to all your students, regardless of their background.
If you're building a program for adult learners, it's all the more important to understand your audience. With adult learning courses, it's typical that you'll encounter folks with different needs and/or expectations.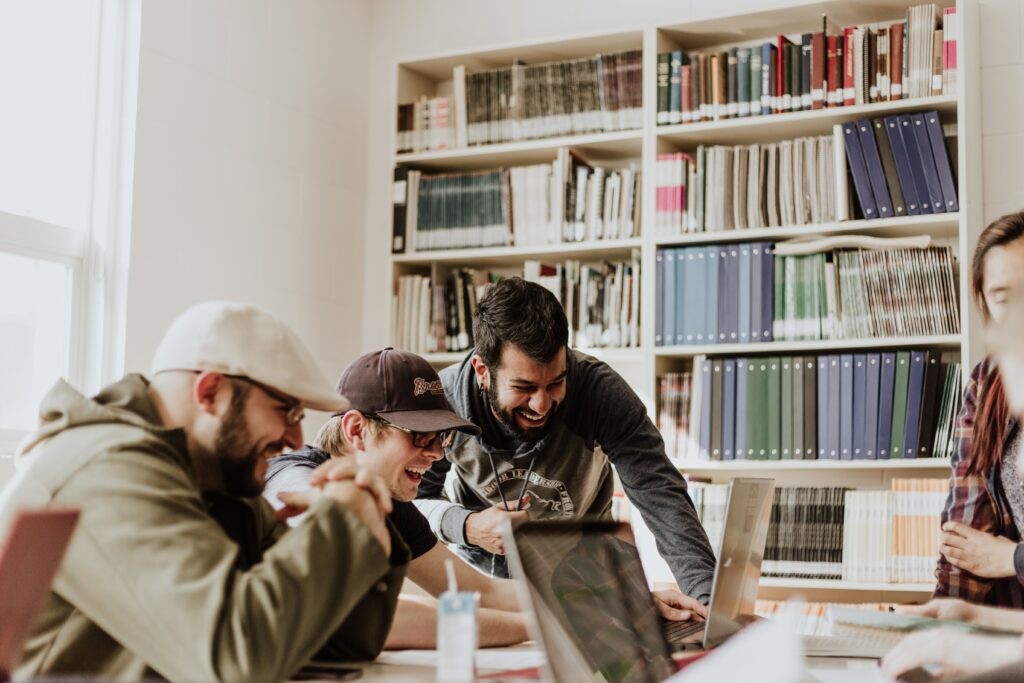 For example, if you're conducting a Data Science 101 course, you might have students that have some basic knowledge in data science, and some students who are completely new to the topic. You might have some students who are taking the course purely out of interest, and some folks who are taking it because they want to break into a new industry.
One way in which you can get to know your students better? Simple: have them fill out a quick survey at the point of registration. Ideally, you should review the responses ahead of time while you can still tweak the flow and structure of your course if necessary.
2. Offer content in different mediums
When it comes to learning, content is key. Content forms the backbone of classes, programs, and courses, and the goal is to create content that's relevant and relatable to your learners.
While you're crafting your content, also think about offering it in different mediums.
For instance, if you have a series of educational videos or webinars for your learners to consume, you could also provide them with video transcripts. This way, you are catering to both visual and auditory learners.
Also, consider making your content available on-demand. For instance, many schools these days have some sort of portal or platform where they upload learning materials for their students to access. Their students can then download or stream the materials, and reference them whenever they need to.
3. Craft immersive and engaging learning experiences
No one likes sitting in a lecture theatre or classroom, listening to someone drone on for hours on end. While this is a format that's commonly used, it simply isn't an effective way to get students to learn.
So, how do you create learning experiences that are immersive and engaging?
The answer is to design active rather than passive learning programs. For example, use learning simulations and interactive assignments to get your students to participate proactively.
On top of that, also think about gamifying your learning experience. You can have students complete challenges to unlock certain badges or rewards, or compete with each other to earn a spot on the leaderboards (and bragging rights).
The best way to get started? You guessed it—a quick survey before or after your class will help students participate more, keep them more attentive, and help them learn. What's more, it's also a great idea to survey students after the class or course to get constructive feedback and understand what worked (or didn't work) for them!
4. Use spaced repetition to get content to stick
Ever heard of spaced repetition? This is a learning strategy where lessons or content is repeatedly reviewed at increasing intervals, to ensure that students remember said content.
Spaced repetition is a technique that has been heavily studied across the globe, and it's highly effective at reinforcing learning, while also helping students retain knowledge better.
So, for example, let's say that you have five topics that you want to cover in your Data Science course, which runs for a total of five weeks:
Mathematical and Statistical Skills
Machine Learning
Artificial Intelligence
Coding
Applied Mathematics and Informatics
Now, based on the spaced repetition strategy, you wouldn't dedicate one week to each topic, as follows:
Week 1: 100% of Mathematical and Statistical Skills
Week 2: 100% of Machine Learning
Week 3: 100% of Artificial Intelligence
Week 4: 100% of Coding
Week 5: 100% of Applied Mathematics and Informatics
Instead, you should cover all five topics in the first week, and break down the material accordingly:
Week 1: 20% of Mathematical and Statistical Skills, 20% of Machine Learning, 20% of Artificial Intelligence, 20% of Coding, 20% of Applied Mathematics and Informatics
Repeat for weeks 2-5
This way, your students will be able to learn incrementally and build upon the content that they initially learned in the first week.
As they repeatedly practice recalling or retrieving that information, their brains will build connections between the material and other related bits of information, thus increasing their long-term retention.
5. Conduct usability tests
This specific tip is geared towards educators working on adult programs, rather than those teaching school kids (for the latter, the syllabus is more or less fixed, with little room for adaptation).
So, assuming you're creating a new program targeted at adult learners, a great way to stress-test your program and get some feedback on it is to conduct usability tests.
How do you do this? Simple—recruit a bunch of folks that fit into your target audience, and get them to take the course. Once they're done, get them to share feedback about whether the course met their expectations, whether they felt like there was enough/not enough/too much content, and whether the course was structured well or had a good flow.
Based on their feedback, you can refine your program and improve it before launching it to the wider public. Of course, once your program goes live, it's also a good idea to gather feedback from your actual students so that you can continuously refine your program.
A final word on delivering great learner experiences
As an educator, it's your job to create a conducive learning environment for your students and ensure that your lessons or classes are appealing and relevant. The best way to do this is with thoughtful surveys that not only focus on gathering insights, but also feedback. Sogolytics help you better understand your audience—whether it's students or prospects—so that you have the insight to tailor a powerful learner experience for all.
If you can do that right, you essentially have the power to transform your students' relationships with learning and empower them to learn in a better, faster, more effective way.