There are several ways to describe a supervisor who is overly controlling. Few of them we would want to print here. We'll focus instead on the family-friendly, catchall phrase: micromanager. Worried that you might be guilty of this behavior that so frustrates others at work? Review these signs of a micromanager. If you recognize yourself, read on; we've got just the solution you need.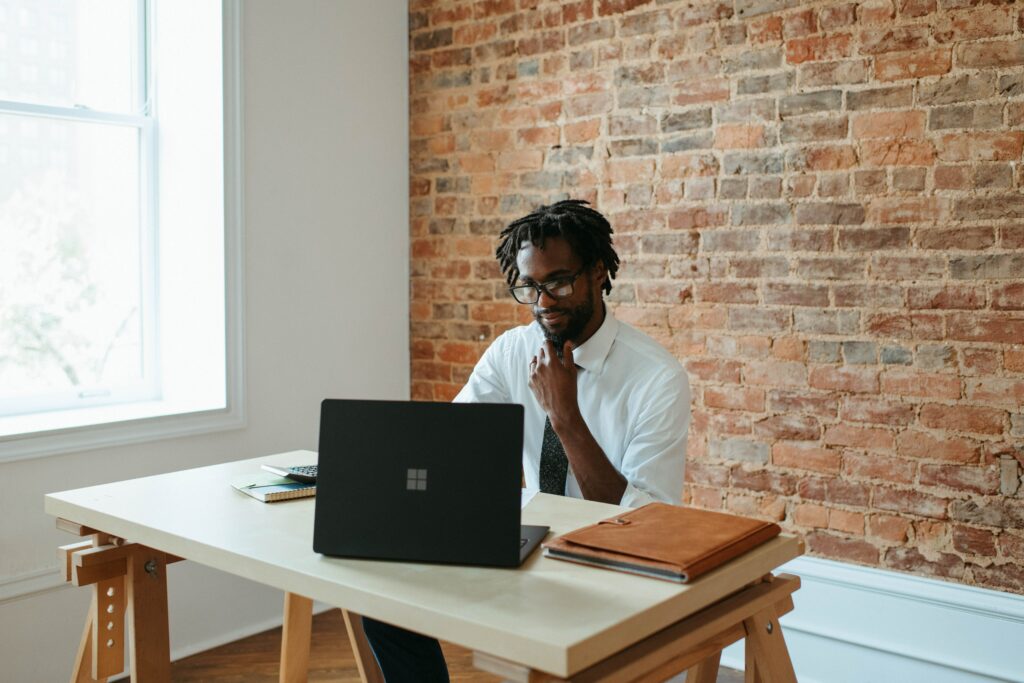 Micromanagers are generally unable to relinquish control. That means they work poorly with others. Their colleagues come to resent the lack of freedom or inability to be creative. Working for a micromanager can make someone feel like they are not respected at work, which can undermine employee engagement. All these frustrations from being micromanaged can lead to costly turnover.
All in all, it's clear that being a micromanager is seldom a good thing for the workplace. You could be thwarting productivity, innovation, and morale. Consider the following list of micromanager tendencies to see if you run the risk of impeding other's success and hurting your business's bottom line.
#1. You closely monitor others' work
Excessive monitoring of other's performance has been shown to cause people to perform at a lower level. Not only does it add pressure to the work environment, but it can also make employees feel less motivated.
You might actually cause them to second-guess themselves as a consequence! Otherwise confident individuals could come to doubt their skills and start to ask the micromanager to make all of the decisions, thereby reducing proactiveness and even a sense of ownership of the work assigned.
#2. You share input frequently
If you demonstrate a constant need to say something or add ideas to a project, you risk derailing communication. Your subordinates may not want to check in with you knowing that you'll inevitably have more input to add.
Loudly sharing a lot of opinions can also smother diverse perspectives and narrow the perspective on a project or process. When others question the point of sharing their good ideas and feel as if their input won't be appreciated, you create the kind of culture that inspires quiet quitting.
#3. You constantly change the final output of others
It doesn't take a lot of imagination to realize how aggravating this would be for the people who thought they were done. They may have put a lot of hard work into their final product. They could be proud of what they accomplished. And then at the last minute, you swoop in and redo it? It is particularly problematic for collaboration when you make changes without consulting others. That's a quick route to conflict and resentment.
#4. You struggle to delegate
Failing to let others take the reins is likely to be interpreted as a lack of trust or disrespect. This can demotivate the people working with you and possibly increase talent loss. So, your conviction that you know best could actually lead to you being the only person tasked with doing it.
#5. You obsess over small details
Of course attention to detail can be a good thing. But, being so focused on the little things that you lose sight of the bigger picture or larger issues can be a real problem. Scrutinizing everything can also discourage creativity and stall innovation. After all, few people will want to speak up with a fresh perspective when it's just going to add hours of laborious nitpicking to the process.
How to move away from micromanagement
Many micromanagers are unaware of their behavior. If they do recognize what they're doing, they might rationalize their actions and downplay the detrimental impacts. Still, it is important to try some fresh tactics, especially if you recognize these signs in yourself.
A Harvard Business Review author suggested two "mostly unconscious reasons" people micromanage. They either "worry about being disconnected" or they lack confidence in a role and, therefore, "continue to spend time in the more comfortable operational realm." The solution? Confront your patterns and work to modify your expectations for information updates and adapt your appetite for reports and reviews.
You'll need to practice letting go to help rebuild trust by clearly establishing objectives and creating a timeline for a task or project. Then, leave room for the individual or your team to learn from mistakes.
Another way to counter your micromanager tendencies? Encourage more communication where you actively listen and don't weigh in. Ask for other's ideas and react positively. Show that you appreciate other perspectives by rewarding creativity and initiative.
Focusing your attention on the bigger picture can also prevent you from getting drawn back into the trivial details. Try to develop your ability to think long-term and to align actions with overall business objectives. This may come from steps in the right direction such as:
Prioritizing quality over perfectionism
Setting effective goals
Delegating low priority or short-term responsibilities
Reflecting on obstacles or the best plan of action to meet long-term objectives
Micromanagers at work
Avoiding micromanagement in the workplace can boost collaboration, communication, and innovation. You may see people become more productive, motivated, and creative, too.
Still not sure if you're micromanaging? You might learn by giving your employees a pulse check or engagement survey… and Sogolytics can help with that. Contact us today.