Gabriel was working on replying to customer complaints and queries, but the workload was simply getting to be too much.
Overwhelmed by the endless tasks at hand, his work began to reflect the struggle. From quick, to-the-point responses to delayed response times, he was quite obviously disengaged.
And the impact? Customer experience was affected. Customers weren't entirely satisfied, and they didn't hesitate to say so.
Gabriel isn't alone. As employees are given more responsibilities, they are often left shouldering an overwhelming workload – which can lead to burnout. But this doesn't need to be the case.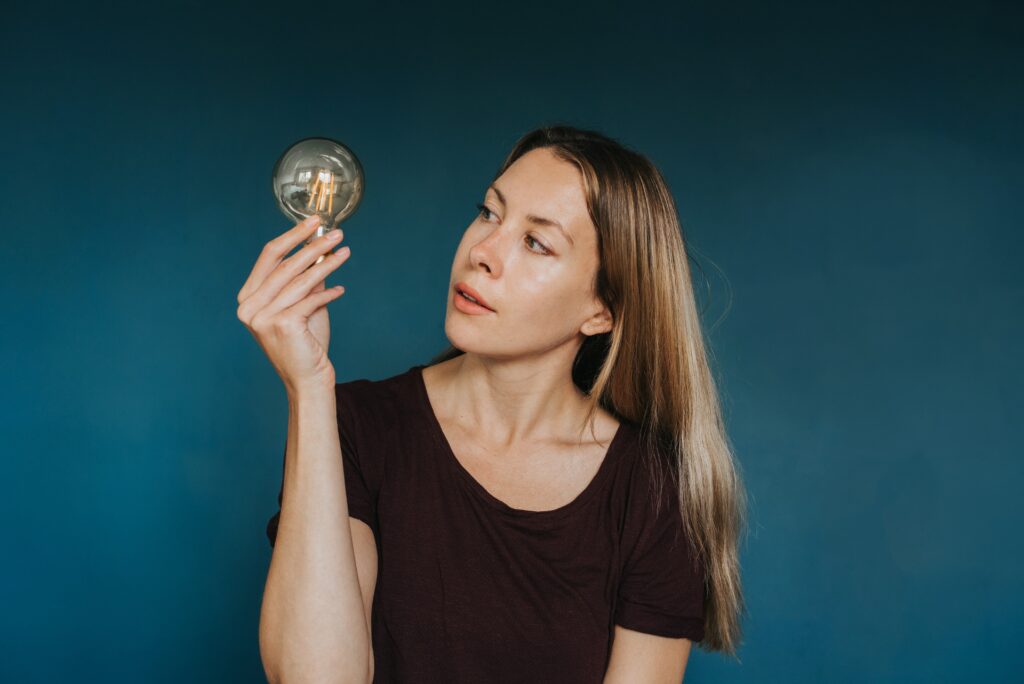 Let's dive into how organizations can improve their employees' work-life balance with the help of AI, thereby improving their customer experience as well.
How does Employee Experience (EX) impact Customer Experience (CX)?
Having a strong employee experience program sets the foundation for exceptional customer experience. When you have engaged employees who are truly invested in the success of your organization, you will have employees who go above and beyond with ideating and delivering customer experiences that matter.
Here are just some of the ways in which the employee experience you offer directly impacts the customer experience your employees provide:
Great customer services
Engaged employees are more invested in delivering a good experience and doing well in their job. After all, they enjoy it! This is especially so when employees feel valued and motivated to do well at their jobs. They will go above and beyond to deliver better experiences and help customers, leading to more positive outcomes. Unfortunately, the opposite is also true. When employees feel unhappy, it often shows in the customer service they provide.
Fewer knowledge gaps
What happens when employees are invested in the success of your organization? They're motivated to do what it takes to stay on top of their game. Improved knowledge about your services and offerings invariably helps them not only deliver better experiences, but better ideas about what you can do to please your customers. Knowledge is the most valuable asset, and engaged employees can offer this in abundance!
Increased efficiency
The hallmark of a great employee experience is creating a positive environment for employees to take ownership of their tasks and help them succeed. This means, empowering them to make the right calls and helping them resolve problems that may arise. This leads to higher efficiency as employees go the extra mile to help customers, resolve complaints, and take the steps needed to deliver exceptional experiences without having to jump through hoops.
How can you create a strong Employee Experience program?
The benefits of a great employee experience are abundant, but what exactly leads to a great EX program?
The truth is, this differs from organization to organization. What might've worked for your organization might not work for someone else. But here are some basic principles to follow:
Recognize employee contributions
How often do you recognize the contributions of your employees? Do you encourage them to keep going, and show them that you appreciate their efforts? If you aren't sure, maybe it's time to take another look at your recognition program. One thing to note: Check in with your employees to see what works for them. While some might like public recognition for their achievements and efforts, others might want it to be more low-key. Respect their preferences to make sure your recognition is effective. (Here are some key tips for employee recognition!)
Make a safe space for innovation (and failure)
Sure, we're all looking for success, but oftentimes the road to success is a little bumpy and filled with obstacles. That's why you need to make your workplace a safe space for employees to try something new – within reason, of course. This will allow them to innovate and help you stay a step ahead of the competition. After all, if you penalize failure, you'll end up with employees always looking to take the safe route. And as we all know, what got you from 0 to 1 won't be the same strategy you need to traverse the next leg of this journey.
Encourage teamwork
An organization requires many moving parts working together to churn out success. Encourage teamwork by bringing people together. Facilitate cross-discipline collaborations and brainstorming sessions. Make it easier for your employees to work together towards success by breaking down silos.
Ensure empowerment
Make it easy for employees to take decisions without having to jump through hoops to get approval. If a customer concern is resolved with a small discount coupon or even a partial refund, give your team the authority to offer it without having to go from one manager to another to get the approval they need. Not only will this improve efficiency in internal processes, but you'll also see it reflected in the happy customers that stay loyal to your business in the long run.
Offer personalized benefits
One of the best ways to improve employee engagement is to offer them benefits that hold value. And the easiest way to do this is to just ask. There is no one-size-fits-all formula. While some employees will value a few additional days of paid leave or even vacation days, others might not be all too thrilled. So, consider thinking out-of-the-box and create a personalized benefits program that truly holds value for your people.
Need a little more help? Here's a quick employee engagement checklist for you to check out!
How can Artificial Intelligence transform Employee Experience?
Employee experience forms the foundation of success for any organization. Happy employees not only improve brand reputation, but also boost customer satisfaction and loyalty. These employees can offer key market insights and even find innovative solutions to help you stay a step ahead in a competitive market.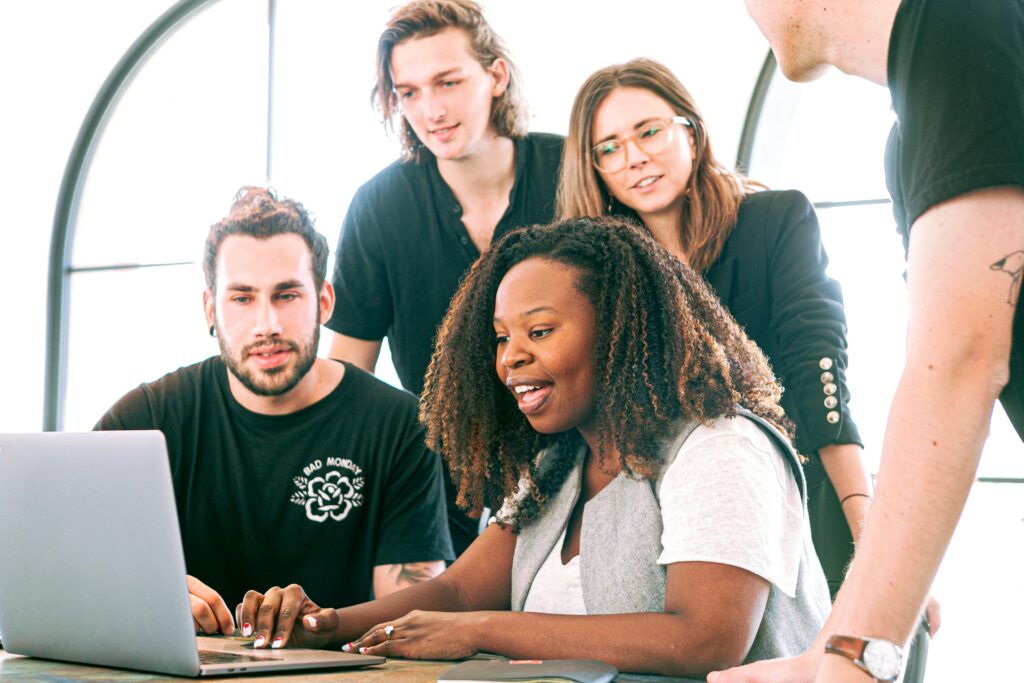 So, how can Artificial Intelligence (AI) help?
Artificial Intelligence has improved by leaps and bounds in the last few years. It has emerged as a great tool to improve efficiency and reduce the burden of routine tasks.
Here are the top ways AI can help improve EX and – ultimately – transform your CX:
Personalized training
When you're good at a job, you feel innately confident to keep going and do better. However, when you aren't feeling too confident about a job at hand, the opposite is also true. AI can help highlight skill gaps and ensure employees receive the trainings they need to perform well. This in turn will help them do better at their job, yielding better outcomes!
Automate tasks
Reduce the workload on your employees by taking the routine tasks off their plate. With integrations and automations, you can have AI take care of the mundane tasks for you, empowering your employees to focus on innovation and driving impactful strategic decisions.
chatbots and Virtual Assistants
Not all customer queries are complex. By taking the simpler tasks off your employees' plates, you can relieve much of the workload they might be facing. Implement chatbots to simply direct customers to the right pages or even solve the simpler queries, helping customers get quicker resolutions and improving the balance of work your employees might otherwise have.
Predictive analytics
How do you think a change in your NPS would improve customer satisfaction? AI can help! With historical data to draw from, AI can give you fair estimates about how certain changes can impact your overall customer sentiment! This in turn helps your employees prioritize the right factors when it comes to improving the CX, setting them up for success as they are able to take data-backed decisions.
Conclusion
AI is on a journey of rapid advancement with new improvements made every day. It has become the driving force behind business innovations, helping organizations improve efficiency, better understand the impact of different factors, and even improve analytics to take the right decisions.
The important thing is to leverage AI correctly.
To better understand how you can benefit from AI, you first need to understand what your employees need. Identify employee engagement gaps so you can leverage the right AI for the best next step and improve your customer experience. Sogolytics can help you do so with ease.
Connect with us today to get started!