Airlines are known for their commitment to prioritizing passengers' air travel experience.
Right?
As someone with over 10 years of industry experience, I certainly think so, and all my industry connections agree. But then we keep seeing all these disappointing statistics and headlines:
It might be helpful to remind ourselves that these past few years have significantly disrupted traveler expectations. In addition to relaxed change and cancellation policies, fewer people traveling meant less waiting in lines (or no lines at all), more space, and more attention from flight attendants on board. For many, that might have become a "new normal."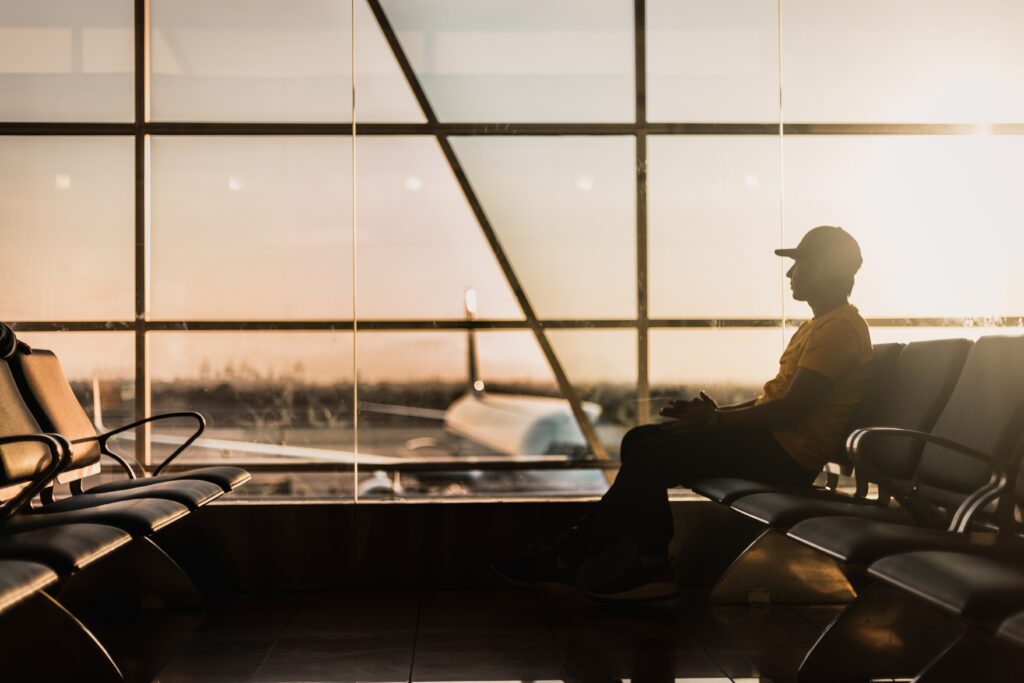 Now, travel volumes are bouncing back. Airlines face post-pandemic workforce challenges. Ticket prices, impacted by higher fuel cost, go up. And just like that, the reasons for traveler dissatisfaction become clearer.
To mitigate, airlines need to put even more effort into helping customers regain their confidence in air travel.
In one of IdeaWorks' latest reports, Jay Sorenson suggests the following five ways to overcome the 2022 consumer challenge:
Protect consumers from today's travel uncertainty by continuing to offer change and cancel fee waivers, vouchers, or miles, and by proactively promoting flexibility across the shopping channels.
Improve clarity of fare restrictions by presenting the conditions in a format that is easy to digest and understand during the time when consumers need it the most – flight shopping and booking. A great example would be NGS-type displays in a form of fare matrix with the ability to click for details.
Allow friends and families to pool frequent flyer points. In other words, seek ways to expand frequent flyer programs' attractiveness beyond a core of business travelers. Introducing plans for vacationing families and a group of friends can help generate more traffic and ancillary revenue.
Promote flexible holiday packages to sell airline fare while also capturing ancillary revenue from the sale of bundled elements such as hotels, car rental, and activities. This will help accelerate leisure sales, as the one-stop-shopping method can dramatically improve consumer confidence.
Be kinder and more generous to your consumers. The way your airline treats its passengers can set your brand apart from everyone else; it is your true opportunity to differentiate yourself from competitors. And for that, you need to understand what your travelers really want.
Given an opportunity, travelers will tell you whether or not they were satisfied with their last trip – from shopping, to booking, to check-in, to boarding, to baggage drop and collection, and more. But what often gets overlooked is those critical factors behind the satisfaction scores. If you don't know which aspect of the flexibility policy has the most influence on their decision to book in advance – how do you offer the right policy? If you don't know what part of the offer made them choose a competitor product – how do you offer a better deal?
That's where SoGoCX comes into play. We help airlines understand the key drivers behind consumer experiences so that they know where to allocate their resources in order to drive the most impact.
Our Key Driver Analysis report gives you a sense of which issues you should prioritize based on correlation to traveler satisfaction and their willingness to travel with you again.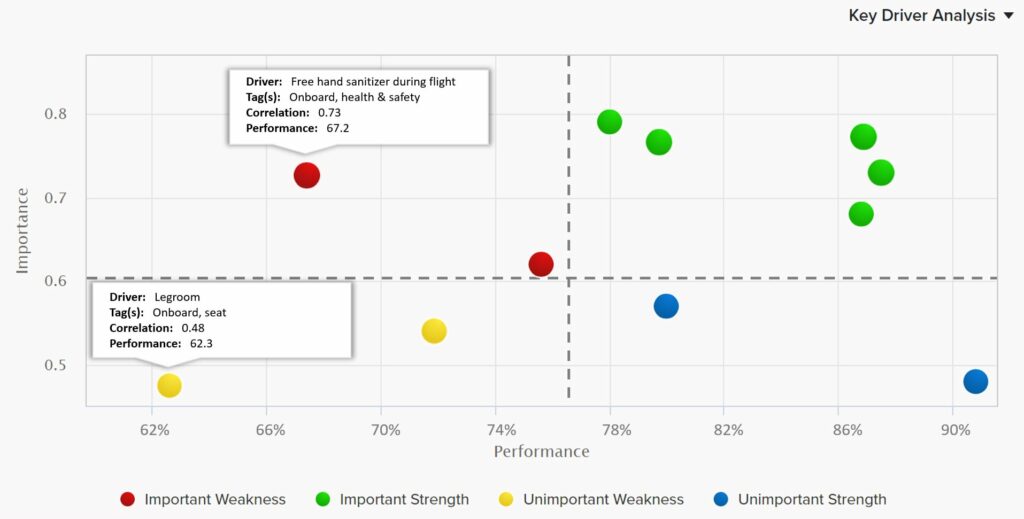 From the above example, you can see that while Seat Legroom is rated lower than Free Hand sanitizer During Flight (62.3% vs 67.2%), the availability of Hand Sanitizing options has a much higher correlation with overall passenger satisfaction (0.73 vs 0.48).
That means prioritizing and allocating resources to address the hand sanitizer situation will allow you to make the biggest difference in your passengers' experience in less time. Pretty cool, right?
So yes, airlines are committed to prioritizing the air travel experience for passengers, but in the age of economic uncertainty and rapidly changing traveler expectations, airlines shouldn't do it all alone. Get in touch with our experts for a free consultation on how we can help you revamp your existing CX strategy and deploy a high ROI program tailored to your unique business needs.