Rage is not an emotion you want customers to feel in connection with your business. Yet the recently released 2023 National Customer Rage Survey suggests people are increasingly aggressive about product and service problems. It can often be seen as a mismatch of expectations that leads to rising customer dissatisfaction rates. To be able to address the increasingly prevalent customer service rage, you need to first understand its causes.
Based on this, businesses need to adapt their customer experience strategy to deliver a superior experience with every interaction that addresses customer pain points and improves the overall brand impression.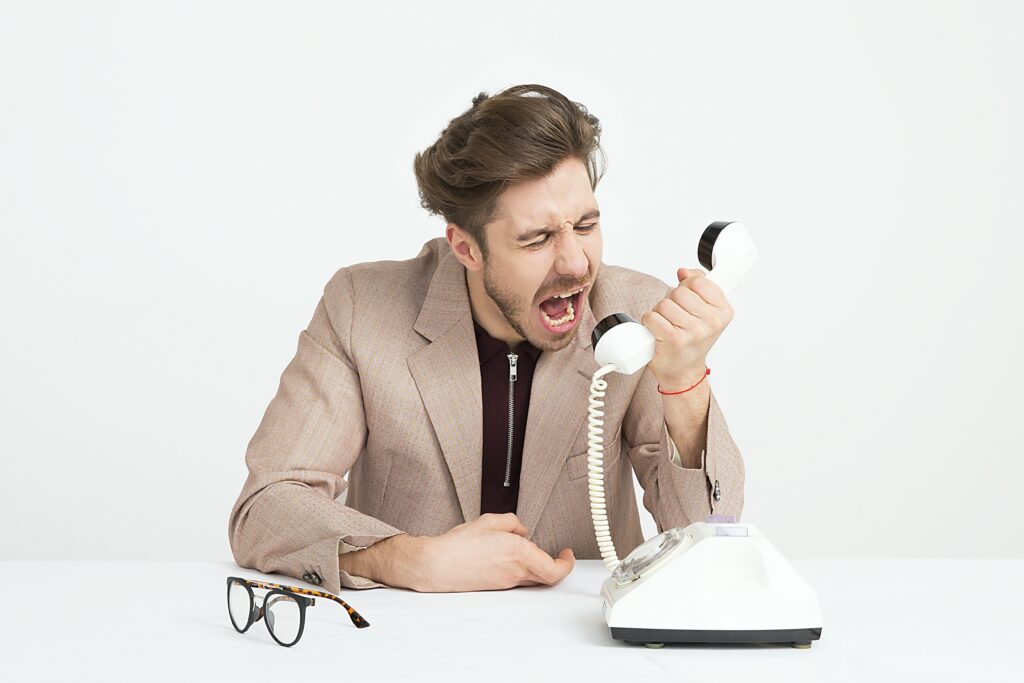 In its tenth edition, the 2023 National Customer Rage Survey aims to explore "how customers get help with the everyday product and service problems they encounter." The survey by Customer Care Measurement & Consulting (CCMC) and The Center for Services Leadership (CSL) in the W. P. Carey School of Business at Arizona State University observes that "customer rage is mutating like a virus."
Focusing on "commercial transactions gone wrong," the 2023 web-based study added investigation of "customer uncivility" (which is defined as "rude, discourteous and disrespectful customer behavior") in addition to customer rage, noting that both these behaviors can be scary and "border on dangerous."
2023 National Customer Rage Survey Highlights
What did the customer rage survey of 1,000 Americans discover? Here are some of the highlights:
74% of customers reported experiencing a product or service problem in the past year, more than doubling since 1976.
56% of customers felt that the problem wasted their time (an average of one to two days of lost time), 43% cited a loss of money (an average loss of $1,261), and 31% suffered emotional distress.
79% of customers take the time and make an effort to complain about problems
43% yelled or raised their voice to express displeasure about their most serious problem – increasing from 35% in 2015.
For those on the other end of the call with the angry customer, it may be a relief to learn that digital channels have become the primary channel for complaints.
And, in case you're thinking this is an issue only for enterprise-sized organizations, small business problems are up by 50% (vs. 2003 – 2020) and problems with government agencies have tripled from 2020 alone, per the study.
Whereas in 2015, the average time wasted on the most serious problem was 1 to 2 hours. In 2023, complainants reported 1 to 2 days wasted. That helps explain the 31% who said the problems also elevate their emotional stress.
Worse still may be the finding that customers who do not complain are only abstaining because they don't believe anything could or would be done to solve their problem. Having this come in as the top reason for non-complaints (25%) doesn't bode well for customer loyalty.
The cost of poor customer experience
The survey estimates businesses risk $887 billion in future revenue due to mediocre complaint handling. That's up from $494 billion in 2020. In another finding that can impact business operations, some 32% of respondents admitted to pressuring/badgering the representative they dealt with. That's likely not helping your customer service agent retention rates.
Additionally, customer satisfaction with the action taken in response to their complaint has a real impact on Net Promotor Scores (NPS). The survey found the 31% who felt only "appeased" and the 30% who felt "dissatisfied" after their customer service interaction led to 68.1 and 88.9 declines in NPS respectively.
Customers might seek revenge in an effort to get even after being exhausted or discouraged by their experience with the business. In the survey, 9% had sought revenge (tripling from 2020). That's even though the majority (55%) felt "sad that it came to this."
Today there's an increased threat of social media shaming. Complainants posting on social media about their problems has more than doubled from 2020 to 32%. This is causing companies and organizations to grow more vigilant in monitoring and responding to social media. Yet complainants described the responses as unexceptional. Some 47% were only "somewhat satisfied" and 29% were "dissatisfied."
How to counter customer rage
Common wisdom suggests that the simplest answer is to give the customer their money back or offer them a product replacement. Those were the top two solutions customers listed (money back at 36%, and product repair/service fixed at 27%). Yet, in this survey, 69% wanted more than that. Their suggestions included more "relational remedies," such as:
Explanation of why the problem occurred, 25%
Apology, 24%
Assurance that the problem would not be repeated, 23%
To be treated with dignity, 19%
There are three things people are least likely to get when they complain, according to survey respondents:
An answer in everyday language/more than scripted response to their problem
To be treated with dignity
The ability to express their anger/tell their side of the story
With this in mind, you may want to revisit your solutions to customer problems. You might empower your people to go off script. Or pull back on expectations for call handling times to give your team the opportunity to listen and help customers feel heard and understood. And offering emotional intelligence skill development can help, too.
Other steps to take
Another action item could be to highlight your "How to Reach Us" contact information online and in product materials. Survey respondents identified high levels of frustration with figuring out how or where to contact the company to complain.
Then, think about paring down your phone trees or making it easier to circumvent chat bots when a customer has a concern. Having to listen to long messages before reaching a human representative was another top source of customer frustration.
On social channels, you can counter customer unhappiness with a timely response personalized to the issues posted. Worried about monitoring all your channels? Start at least with Facebook, which is the most common platform used to post product reviews and make complaints (at 57%). Amazon and Instagram tie for second at 31% each.
Successful customer experience management can help you avoid these kinds of frustrations. Our comprehensive customer experience platform, SogoCX, gives you insight into customer sentiment throughout their journey with your company to help you capture the voice of the customer and take action.