With so much streaming going on these days, do you ever wonder how well your streaming service knows you?
Just like any other assessment, your provider gathers data, scores it, and creates actionable reports. Instead of designing customized follow-up instruction, though, your streaming service delivers customized Friday night picks.
Netflix, the world's streaming giant and at-home entertainment epicenter is known not just for the sheer amount of content it has but the amount of personal recommendations it offers each profile. Most users don't realize that over 80 percent of the shows they 'discover' on their Netflix profiles are provided because of Netflix's proprietary algorithm. To create the perfect binge-worthy show for you, Netflix has developed an entire recommendation system from their specially trained algorithm.
This algorithm—the process or rules followed in a problem-solving operation—acts in a similar flow to creating and implementing an assessment. For anyone who frequently needs to implement quizzes or assessments with weighted questions, the process is very familiar. 
To build a great assessment or create a streaming service worth billions, here are a few steps or algorithmic processes the experts follow for success:
The Weighting Game
When building an assessment, you'll want to add questions that can be automatically scored so that when you're done collecting data, you can provide your participants with quick results. Assigning scores or weights to different questions will lead to an ultimate score or comprehensive grade. Depending on how you set up your weighted system, a score will provide you guidance on aspects like what was easy or resonated with your participant.
Instead of questions, the Netflix algorithm focuses on certain behaviors and patterns that indicate data for the algorithm to gather and interpret. Much of that data is implicit rather than an explicit rating of your favorite show. Todd Yellin, vice president of Netflix's product innovation explains, "Implicit data is really behavioural data. You didn't explicitly tell us 'I liked Unbreakable Kimmy Schmidt', you just binged on it and watched it in two nights, so we understand that behaviourally. The majority of useful data is implicit."
All that implicit and explicit data has various weights assigned to it. "How much should it matter if a consumer watched something yesterday?" asks Yellin. "Should that count twice as much or ten times as much compared to what they watched a whole year ago? How about a month ago? How about if they watched ten minutes of content and abandoned it or they binged through it in two nights? How do we weight all that?"
The answer to how all this data is weighted is the genius behind Netflix's algorithm. "That's where machine learning comes in. What those three things create for us is 'taste communities' around the world. It's about people who watch the same kind of things that you watch," said Yellin.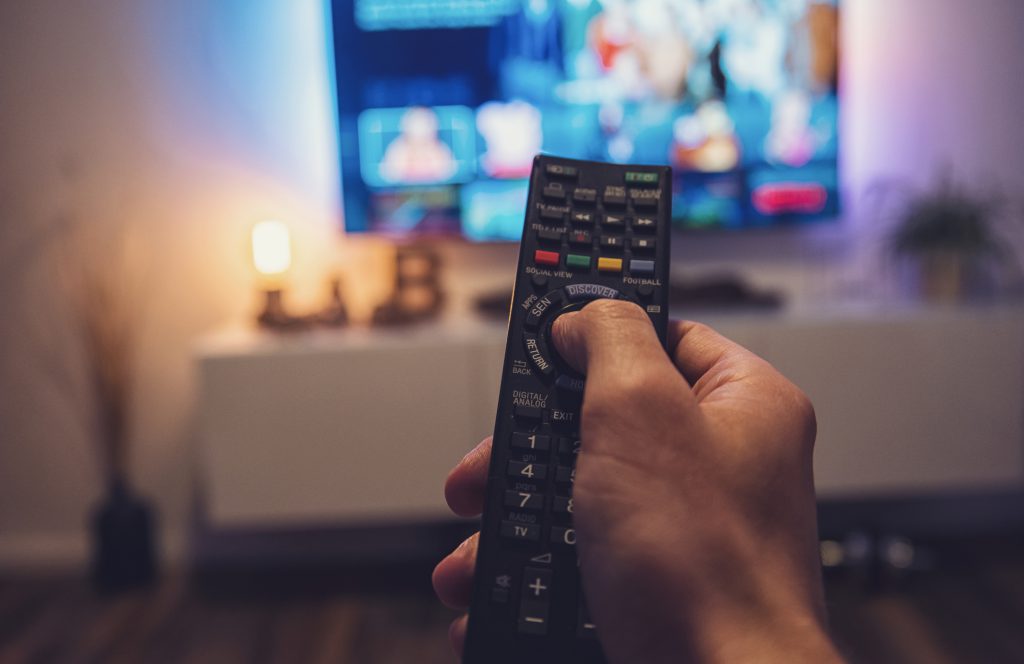 Break it up: Categories
A helpful way to break up your assessment is to create categories for your questions. Categories that participants scored higher in will equate to clear results for you about what's working and what's not.
The many different weighted data points Netflix gathers are then categorized by specialized tags. Tags are the tens of thousands of human-generated, extremely specific micro genres Netflix labels content with, like "Quirky Romance" or "Gritty Chinese Action & Adventure from the 1970s." All that data combined with the tags allows Netflix to know what recommendations are working for you, which aren't, and what they should recommend on your profile next.
Preference Ranking
When all the results and important data are in, those scores provide a great opportunity to customize participants' future experiences. If you're making an assessment for students, scores in different categories can help you decide on your next lesson plan. As a contractor, you can see which aspects of your client's home would rank as a priority. The possible assessment uses are limitless.
For Netflix, your scores are your preferences. The next step for the streaming service is to create a ranking of all movies that match your profile with the most relevance, from left to right, top to bottom. Just like an assessment report, Netflix creates a customized page ranking all the best movie and TV show recommendations for you based on the data you didn't even realize you were giving. 
Successful Results
By the end of 2019, Netflix clearly established dominance over the streaming market with over 167 million subscribers from around the world—impressive numbers that come from the clever algorithm Netflix uses to appeal to users on a personal basis. While we can't guarantee that same number of participants for your assessment, you will still have actionable data to walk away with. Netflix is just another example of how data collection with weighted questions is extremely useful and actionable. Sogolytics's assessment power and Netflix have a lot in common!
For a final, fun tidbit about Netflix: If you ever find yourself surfing the endless algorithm-provided recommendations for that one specific show you just can't find, you can request Netflix to add it. On their request page, you can list up to three movies or shows Netflix should add.
Waiting for those wishes to come true?
In the meantime, request a live demo to learn more the exciting assessment power at your fingertips with Sogolytics!