Poor communication is a fast-track method for resentment, low motivation, mistakes and tension in the workplace. It's important to understand that miscommunication is not easily contained; in reality, it cascades exponentially.
We've all seen it happen: Boss miscommunicates to employee, who then spreads it to customers or colleagues, and then it spreads like wildfire until no one really knows what's going on.
The different types of miscommunication are endless, but some of the most prominent are:
Unclear objectives or expectations
Rumors
Poor phrasing
Time zone problems
The Blame Game
Micromanagement (even if it's accidental)
Let's take a look at each of these areas and see what organizations can do to limit, or entirely prevent, miscommunication and mixed messages.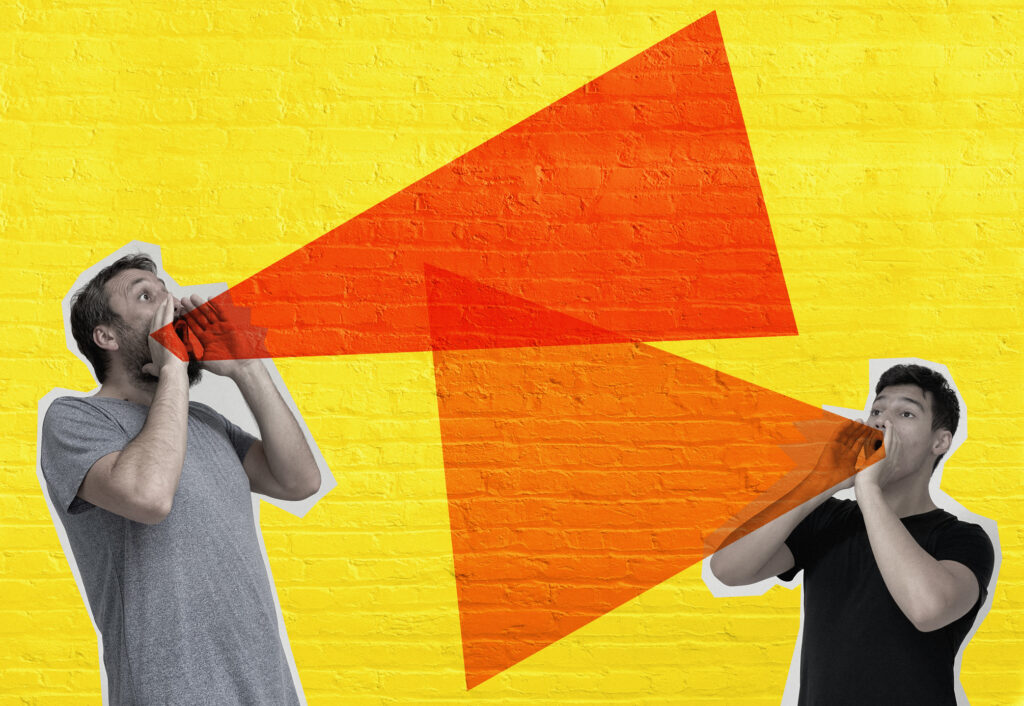 Unclear objectives or expectations
"Simon you've got that, yeah?"
Too often in work people accept jobs either without really understanding the brief (that realization comes later!) or without being given time to ask important clarifying questions, usually during a meeting or when the boss is super busy.
This seems like an obvious fix, right? Ask for clarification.
The problem is that many team cultures make this impossible. We see this particularly in intense corporate environments, where asking for help or displaying ignorance are signs of weakness—and weakness isn't tolerated.
The result is that employees will:
Follow their instinct and produce something. It might be what the boss wanted, it might not.
The employee feels stressed, under pressure, foolish, and other harmful perceptions which aren't objectively true. So even if they do somehow deliver the goods, their mental state is a shambles.
So what's the solution? Create a culture of clarity. In other words, encourage all employees to ask clarifying questions and speak up if they're unsure how to approach a task; but crucially, instill this same culture in managers at all levels.
Companies can lose thousands of valuable work hours while stressed employees scramble to figure things out for themselves, when all they really needed was a 5-minute explanation from someone more experienced!
Rumors
Rumors, finger-pointing, casting blame, behind-the-back chattering—these are unhealthy habits which sadly afflict a lot of teams. You need to teach your employees about taking responsibility and being accountable—and that starts by making it okay to fail.
Employees avoid accountability not because they want others to take the rap, but because they fear retribution for themselves. If not owning up to an error stops you from being in the bad books, we can empathize with the action. However, as leaders and managers, we can't condone it.
So what's the solution? Show your employees it's okay to make mistakes. If you explode into a fiery rage or shame employees who make mistakes—somehow ignoring the fact that everyone makes mistakes—the problem is exacerbated. Here are steps you can take:
Consistently praise those who take responsibility
Work actively to help correct the mistake
Never threaten, shame or torment
Own up to your own mistakes in front of the team
This will gradually teach team members to be accountable for their actions, but also see this accountability as a strength, not some arbitrary corporate goal.
Poor phrasing
Two words: grammar, brevity.
There is no excuse for any school-educated professional to make regular typos, senseless sentences or to omit key punctuation. It sounds petty, but poor grammar makes any message inherently more confusing.
Brevity means being concise: saying what needs to be said and nothing more. Too many workplace communications (I'm looking at you, emails) are long-winded and meandering. Even a simple request can become confusing if it's not concise:
"Hey Mary, can you double-check these numbers? Thanks, Tom."
"Hey Mary. I hope it wouldn't be a problem if I asked you to double-check the numbers in an Excel file? There's no rush but sooner the better, I'm sure…"
You get the point.
What's the solution? You should foster a culture of concise and direct messaging at work. Many employees want to avoid seeming "casual" (especially with senior leadership) which causes long-winded messaging. For grammar, even a quick proofread (or proofreading tool) will catch most errors.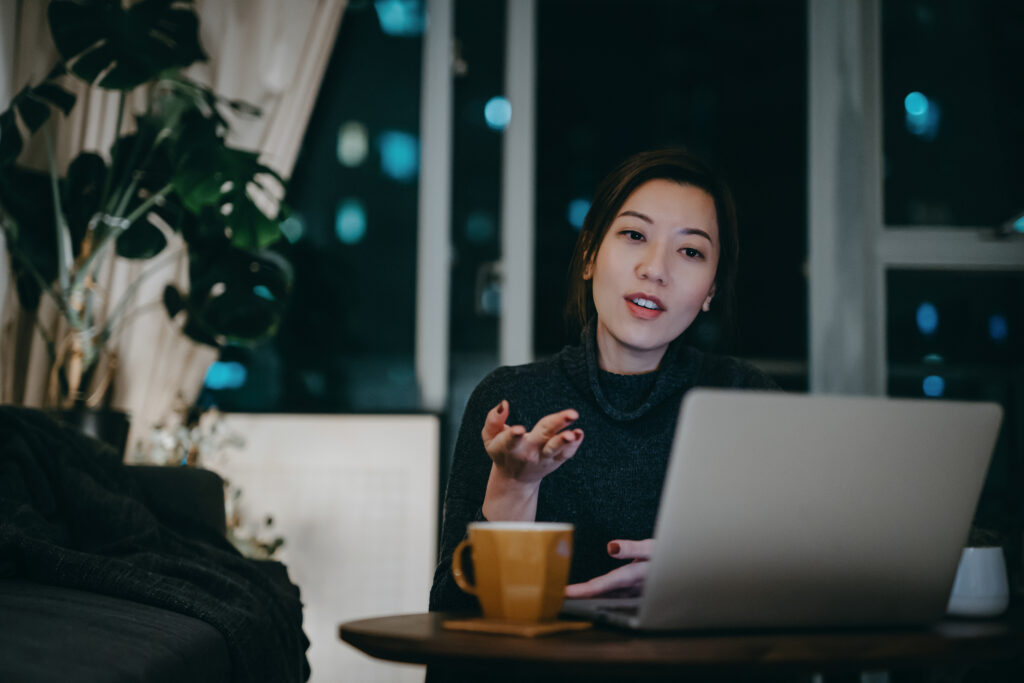 Time zones
As companies become more global and make better use of remote talent, time zone niggles start to rear their ugly heads. The smaller the crossover between everyone's working hours (i.e. for the most asynchronous teams) the higher chance there is for miscommunication. This is because most teams are reading IMs or emails and don't have time to message back and wait until the following day for a reply.
Such miscommunication can lead to hours of misguided or redundant work. Teams that work in the same time zone—especially if they're being accountable, writing clearly and working to clear objectives—can easily double-check instructions or intentions with colleagues.
So, what's the solution? You need to optimize your crossover hours for team communication. If your whole team is only synchronized for 3 hours a day, a portion of that time must be dedicated to communication, clarification and asking the important questions. All other work must be shifted to later or earlier parts of the day.
If time is really limited, your organization should encourage live calls over instant messaging. As we all know, when setting expectations or clarifying positions, it is significantly clearer through voice than through text chat.
It's also important to assess your workflow: Based on the different skills in different time zones, can you optimize your processes so less communication is necessary? Can you create a better flow that maximizes your productivity, rather than hampers it?
Micromanagement (even if it's accidental)
Our final point for avoiding mixed messages at work is a more subtle, but equally crucial one: micromanagement.
Over communication is a form of miscommunication.
When a manager is completely overbearing and needs to approve every task, get copied into every email, oversee every step, be constantly updated, is constantly feeding back on their work…it's more than a little exhausting.
This sends a message to your team that you don't trust them. You don't believe they can deliver good work on their own, that they shouldn't think independently or take risks.
But we know that for most micromanagers, this isn't the case. It's not a conscious act of subjugation, it's just the manifestation of their own anxiety about work. They want their role to be a success, and total overcommunication is the result. Unfortunately, micromanagement can be a brutal and almost shaming regime for the employee(s).
So what's the solution? These situations should always be approached sensitively—your manager probably isn't trying to be a massive pain—but the goal is to make them aware of how their management style is hurting your productivity, growth or morale.
One option is to speak to their boss. Hopefully they understand and can start working with your manager to adopt a more hands-off, autonomous approach.
The secret to strong internal communication is culture
In each of the 5 cases we've looked at, the best solution was a cultural change:
Ask questions when you're unsure
Be accountable
Be clear and succinct
Optimize your collaborations
Balance support and autonomy
If your organization can successfully adopt one or all of these practices, you will see a massive improvement in communication. The upsides of this are boundless, from reduced conflict to increased employee retention, more innovative work and a more profitable business.
Time for a check-up? Take a look at the big picture with a company culture survey or zoom in on point with an internal communication audit.