It's no secret that when you work at Sogolytics you have an extraordinary love for data. So it also wouldn't be a stretch to say that we get pretty excited when we envision and build new surveys. Even with all of the resources, tips, and tricks at our disposal we still go through all of the same steps as someone who is building a survey for the very first time. And that's a good thing because when it comes to surveys, where you start determines where you end up. Even the most experienced survey experts start with a plan and that's why we're kicking off our "Build A Better Survey" series with a focus on proper planning.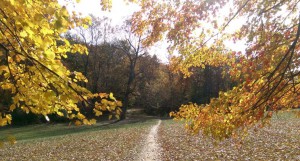 When I begin any new survey, there are five steps I always follow to ensure I've properly planned my project. If you spend the time to go through each of these phases you're setting yourself up for survey success!
Envision Results
If you want useful data start by thinking about the report you'll need when the survey is complete. Smart planning gets you data that can inspire action.
Find Your Purpose
Put it this way: why are you running this survey? What do you hope to achieve? Make sure it's clear to you so that you can make it clear to your participants. Everyone needs to be on the same page.
Know Your Audience
Who are your ideal participants and what do you already know about them? If you build a survey that is relevant they will be more likely to participate and give valuable feedback.
Make it Easy
Attention spans are short, patience is finite. Your survey should respect your participants' time and make it crystal clear what you're trying to accomplish.
Put Your Best Face Forward
There's more to a survey than good looks, but an attractive survey gives you an edge over the boring surveys that fill your participant's inboxes.
More detailed information about these steps can be found on our full post on LinkedIn.
If you're ready to start building a new survey, log in or sign up for a free trial.