The perfect vacation? Sunshine, blue skies, and plenty of inspiration! The folks organizing the Carolinas Credit Union League Annual Meeting got it all right — including the perfect weather! Imagine 2022, held in Myrtle Beach, South Carolina, was full of good fun, great conversations, and amazing views.
Still, this wasn't entirely a vacation! The real work behind this event focused on all things credit union growth, from building the energy and advocacy for the year ahead, to growing a stronger foundation for future development. Especially in challenging times, we all need stability — and as Jimi Hendrix noted, castles made of sand fall into the sea eventually!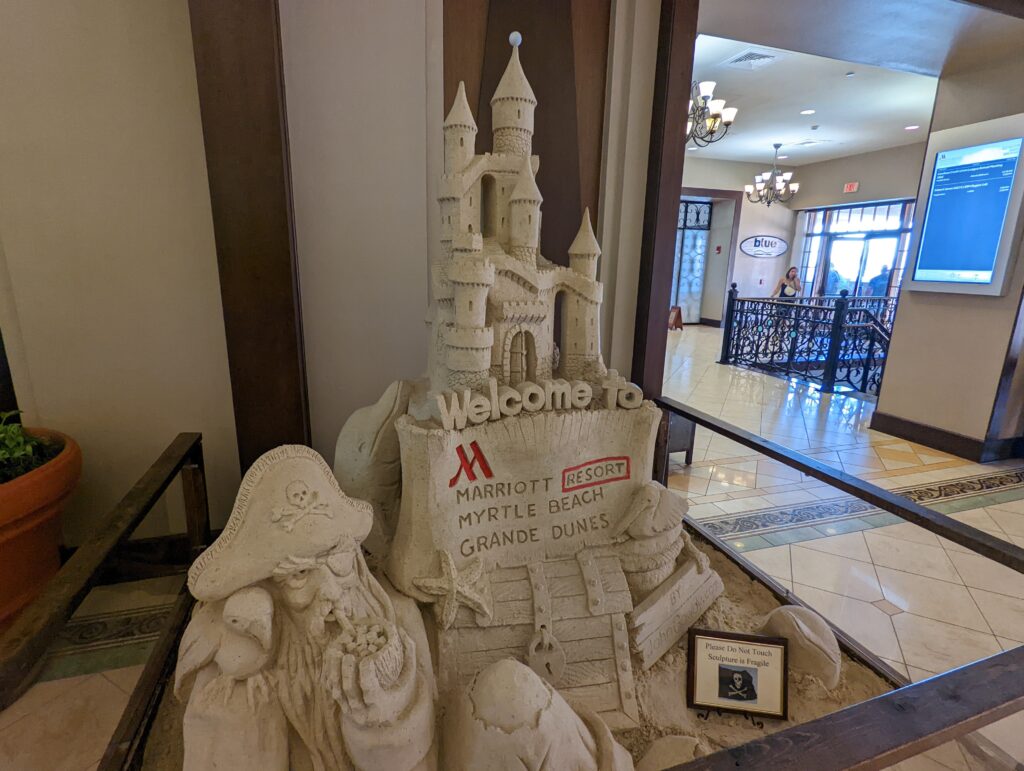 Good times, sweet treats
In such a beautiful location, enjoying the outdoors was a definite plus! In addition to time on the beach and by the pool, CCUL event organizers hosted a golf outing and an evening soiree on the patio, among other opportunities. To sweeten the deal, there was a candy station, great food, and plenty of refreshments to keep everyone's energy high.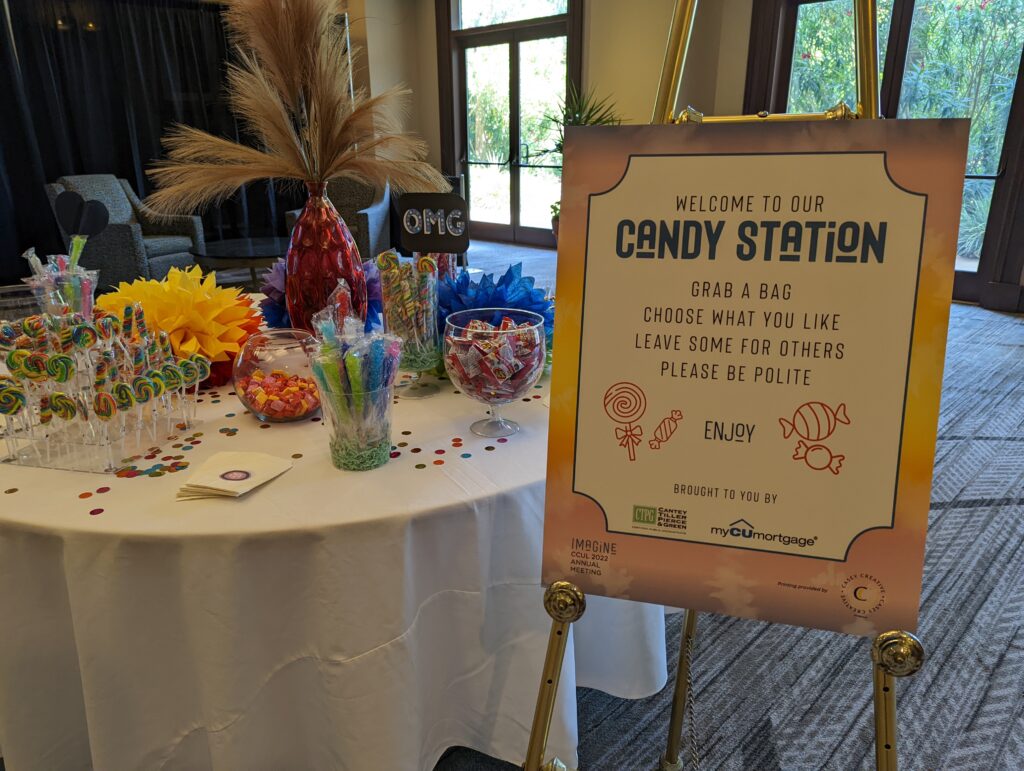 Listen and learn
In addition to the opportunities to meet with and learn from so many exhibitors, each of the speakers offered a unique perspective that added to the general conversation. From political forecasts to advocacy updates, current events and their implications for the economy in general and credit unions specifically were a common theme. Larry Sabato, director of the University of Virginia's Center for Politics, presented "Sabato's Crystal Ball" with an insightful look ahead at changes to watch.
Another key area of conversation was employee engagement. There's no doubt: The pandemic and the Great Resignation have made it challenging to keep workers on board. New opportunities in remote work, especially, may be very tempting for those frontline workers who have borne the brunt of delivering "essential services" to communities during times of need. Motivational speaker Denise Ryan spoke on the need to uncover the true factors that drive each employee. "Incorrectly" rewarding someone based on what you perceive as valuable can be a big mistake, and can completely backfire! For example, consider the manager/employee scenarios below:
Congratulations! You did such a great job on this team, you can lead the next project. (Wow, my biggest nightmare… thanks?)
Amazing job! I'm taking you out for a steak dinner! (Thanks, but you know I'm a vegetarian, right?)
Great work! You'll represent us at the next networking event! (For this introvert, the best reward would be not having to go to networking events at all!)
Now, it's possible that you know your team really really well and you know exactly which factors motivate who and how much. If not, might be time for a quick assessment! 😉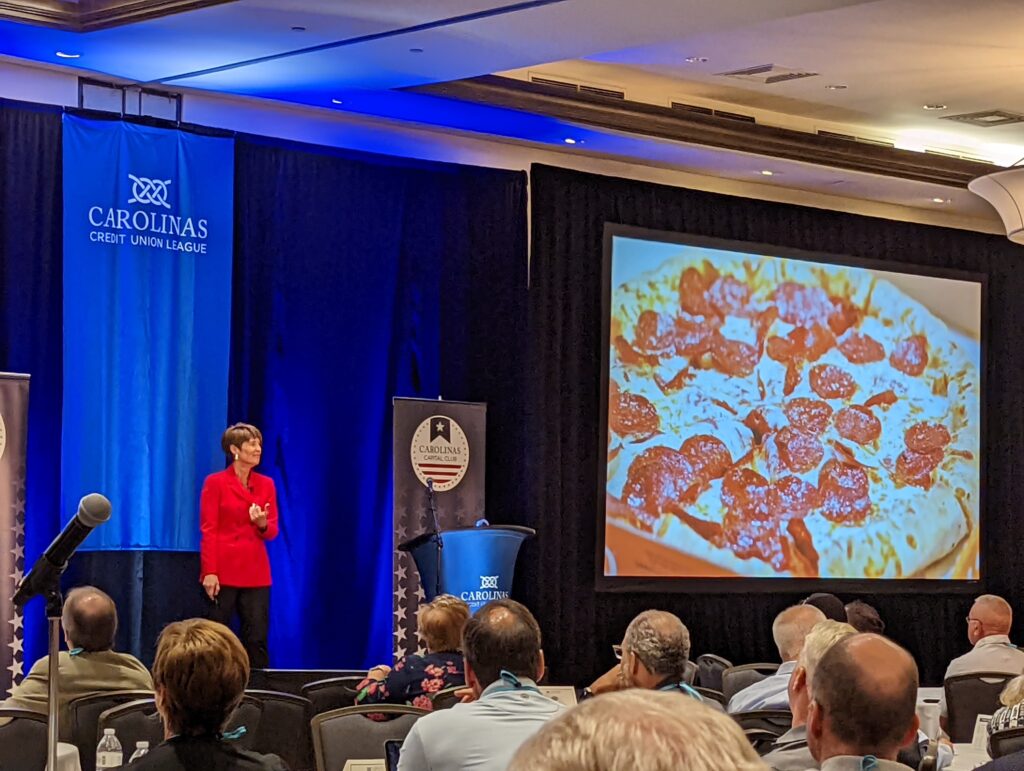 Best session
Okay, so maybe it sounds totally biased, but the best session was definitely the one led by SoGo's own Chief Revenue Officer, Haris Azmi! And yes, based on the feedback we heard during and afterward, the session was also well received by people who don't work for this company. 😉
This session, titled "How to Use Member Experience to Drive Retention and Loan Growth", brought together a number of the lessons learned through our experiences with credit union partners.
In the best of times and in the most challenging of times, experience has become a significant differentiator in consumer choice. For credit unions, the step up from collecting ad hoc feedback to implementing more consistent, systematic experience management solutions can have a huge impact. Monitoring member experience, being able to respond to any friction points in real time, and utilizing advanced analytics to identify the key drivers and unexpectedly impactful variables (Hint: It's the coffee!) — all of these allow credit unions to retain members more consistently. Loan growth, of course, is its own complete topic of conversation, but it's also significantly connected to the importance of having the right conversations with the right people at the right time.
A very special shout-out to our partner Genice DeCorte of HealthShare Credit Union, for the invitation to present (Read her story here!). It was also great to see our friend Jerry Wise, President/CEO of Greensboro Federal Credit Union, and to hear about their experience with SoGoCX.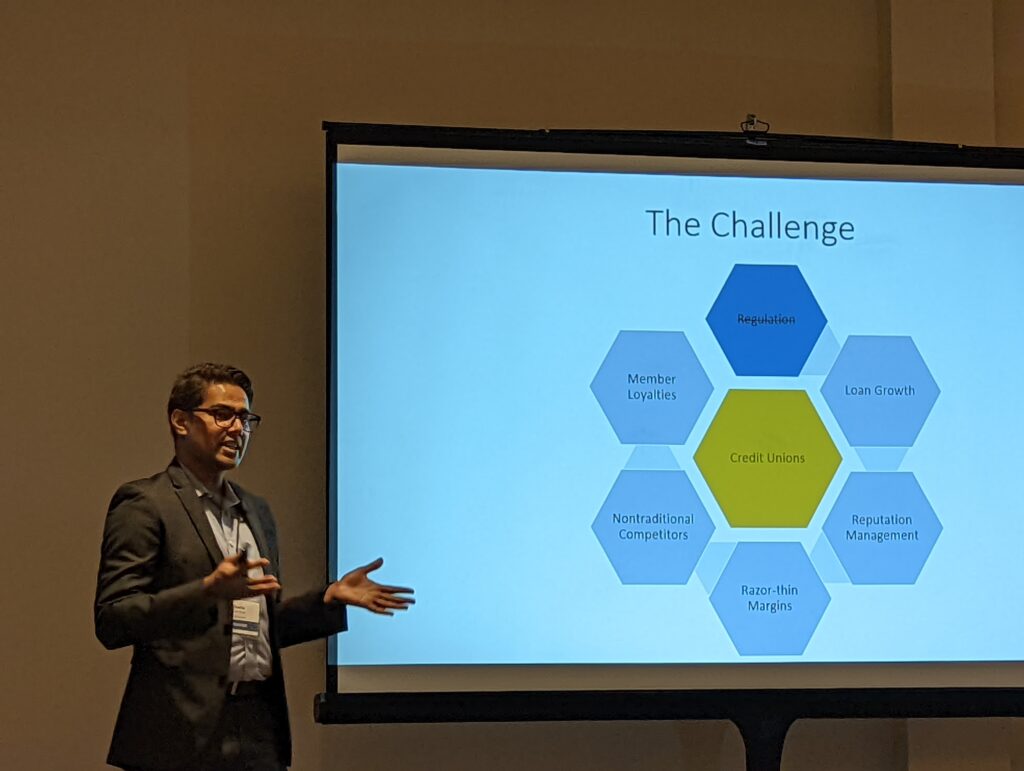 Wait, how beautiful was it?
This beautiful.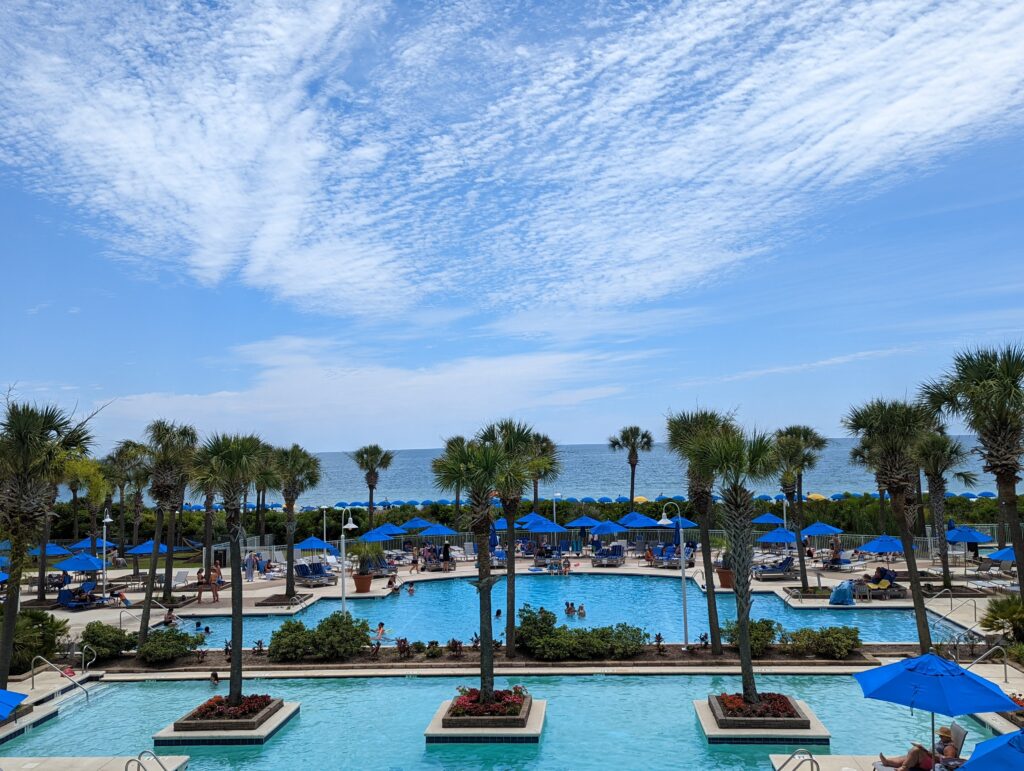 What will you imagine this year?
As we've all returned to work — although some may have opted to Work From Hammock (see below!) —  it's time to turn inspiration into action! We'd love to hear your takeaways on this event and how you're using what you've learned. (Connect with us at cu@Sogolytics.com!) After all, you can imagine all you want, but you'll only see results when you get motivated and get moving. Pizza, anyone? 😉
View this post on Instagram