It's not always easy to change, is it?
Sometimes we want to change because we can clearly see the benefits, sometimes we have to change but we don't understand why, and sometimes we ought to change but we're completely unaware of the need. Change is hard!
Even for the best of reasons, humans collectively are resistant to change. We tend to have an equal and opposite response to what is presented, and the deeper the belief in or routine of what is to be changed, the stronger the response.
In your professional life, you'll find this resistance to change hinders you more than it helps.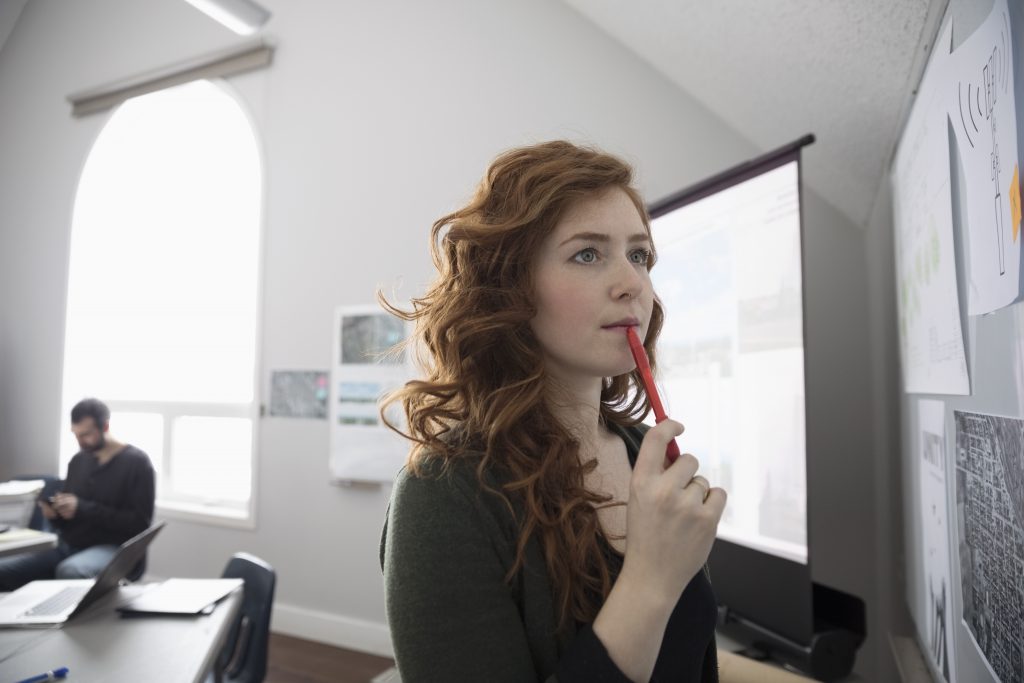 How to be open to change
It seems silly to say, but you have to learn to be open to change the same way you learned to be closed off from it. Remember when you were a child, and you were handed your bottle? You didn't think about where it came from or if you should accept it.
You just accepted it.
This is a simplified example, of course, but it's a way for you to see how experiences can teach you to change your behaviors over time. So, you have to slowly work on learning to be open, just as you once were.
5 steps to being more open:
Change your perspective
Talk it out
Visualize
Remove qualifiers
Put action to words
Change your perspective
When you can, change the view of the lens to see things differently.
For example, I work in a fast-paced environment in which requirements can evolve quickly. I could see these changes as overwhelming and feel resistant to it. Or, I can look at changes as opportunities to learn new skills, increase my overall portfolio, and find what truly makes me happy in my professional career.
I'm lucky enough to work for a company where I can expand my skills, work with different teams, and collaborate on different projects. It increased my employee satisfaction and engagement on the job and even enhanced my sense of ownership when I took on a new project.
Changing your perspective can take you from self-limiting views that stifle your career. It can remove the chance of stagnation starting from the inside out.
Talk it out
You should have a clear view of where you want to go, or at least know who you can speak with. Your direct supervisor is a good source of open communication and career trajectory. Your human resources department is also a good stop to go over things.
Talking things out allows you to think things through with someone who can give you feedback. This can be an invaluable time to understand your needs, strike a good work-life balance, and it also gives you a chance to let leadership know you're interested in growing within the company.
Schedule a 1:1 check-in where you can talk about your goals, aspirations, and ideas for the future to better visualize your career trajectory and goals.
Visualize
Vision boards. Window shopping. Daydreaming.
It can go by many names, but there's something about the child-like wonder of imagining yourself where you want to be. It can be a powerful tool for you to also see yourself walking in another position's shoes. Imposter syndrome—also called perceived fraudulence—happens a lot with perfectionists and overachievers.
You may find yourself saying things like "I don't belong here" or "I am fooling everyone" when you walk into a meeting. You're not the only one. At least 70% of people will feel this at some point in their life.
It's a process of self-doubt and believing you're not as competent as you might be perceived.
It can also get in the way of you taking steps to get where you want to. Embrace success and your accomplishments.
The steps here to reframe your thoughts are similar to learning to open up overall.
Why?
Because part of why many people challenge change is because they don't think they deserve the good things. But you deserve the best, both in your personal life and in your professional career!
Remove qualifiers
Qualifying language—like "really", "probably", or "make sense?"—can be used to soften a statement. It can also be used a lot in the workplace, particularly from subordinate to leadership. The employee would use language like this in order not to challenge, upset, or contradict authority. It's a natural barrier to feeling like your words have the same weight and importance as others.
It can also create a less-than-positive work culture—when a company's focus should be on creating a corporate culture their employees would love.
This is not to say qualifiers are all wrong. They have their uses and shouldn't be neglected, but using them in a way to make yourself smaller isn't healthy. Work on uplifting your voice and feeling confident in your abilities.
Confidence makes change easier. It doesn't feel as scary or out of your control when you're more confident about who you are and how well you can adapt.
Put action to words
Now that you've gotten this far, put it all into action!
You don't want all the good strategizing and work to go to waste, so start putting it into motion in your everyday life. Both on the job and off, learn skills and develop yourself. Don't be afraid to try new things and expand your expertise.
We all should have better life experiences (Take this survey to see how yours is shaping up!).
Not sure where to start?
Start with Sogolytics and free survey templates to build a better understanding of how change impacts your team, work culture, and overall satisfaction.