Sub-specialization is a powerful trend driving the radiology profession in 2022. Indeed, university hospital settings and large hospital-based, non-academic practice groups are leading the charge. Thus, they're reinforcing an appreciation for developing a high level of expertise – super-specialists, if you will. So, subspecialties like neuroradiologists (spinal image interpreters), pediatric, Interventional, orthopedic, head and neck radiologists have filled the radiology landscape.
Here are three excellent examples:
Specialists in vascular procedures, non-vascular intervention, or oncologic procedures know that Interventional image experts are their go-to resource. However, it's not always so clear-cut.
Conversely, anatomy disruptions such as percutaneous tumor ablation or chemo-embolization can go in many radiological directions, all requiring professionalism beyond a generalist's capability.
The idea of subspecialty focus can go deep. As demonstrated in the thoracic radiology field where there's a thick dividing line in relevant practices between those:

Providing cardiac imaging.
Concentrating on the lungs and mediastinum.

Then, deciding on the right approach for primary care physicians dealing with ailments that could connect to any number of image interpretation skills is another thing altogether. General practitioners (GPs) often need help deciding which avenue to follow before wasting time and money on trial and error. One way is for radiologist practices to have a formal template covering various disorders. Then, they can channel this through to any primary care service, thus showing an ability to stay abreast with the disease symptoms and having the resources to address them. We'll address GPs' needs in detail below.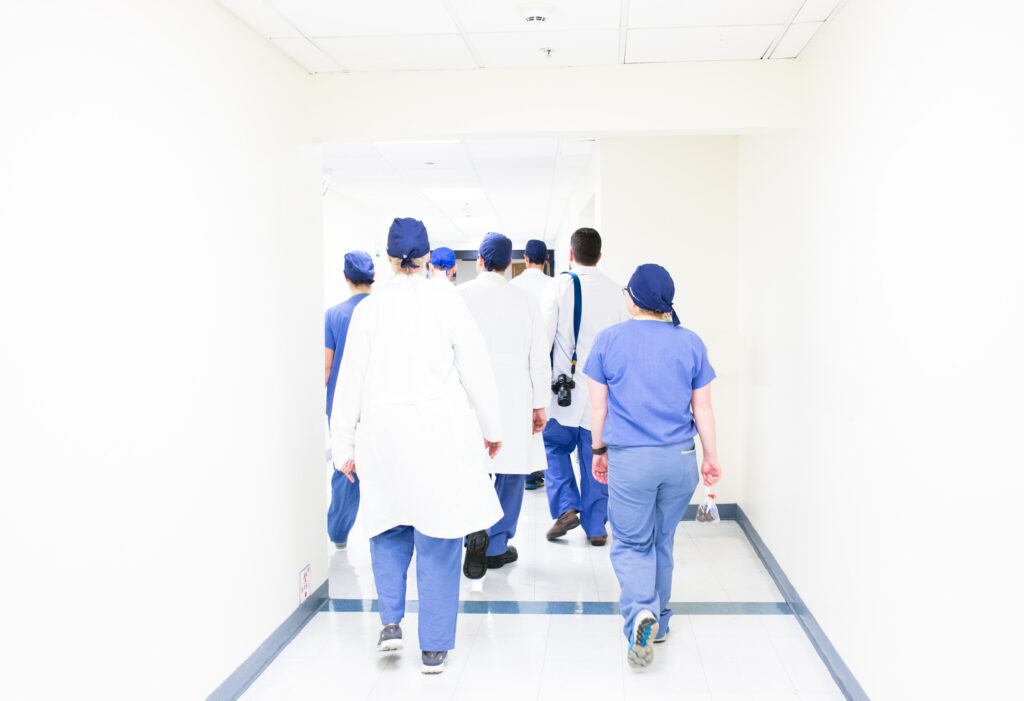 Radiologists should design their practices to deliver a seamless clinician experience (CX) and, directly or indirectly, a stellar patient experience (PX). Successfully doing so impacts the stature of all the medical professionals involved. It's a case of appreciating that:
Smooth processes at all relevant levels depend on several patient/physician interactions (touchpoints) going well.
On the other hand, defective ones can damage reputations.
Undoubtedly, the practice partners and associates who decide to specialize are taking quite a risk. Expectations are significantly more acute when premium expertise enters the picture. However, life tells us there's no reward without taking on some uncertainty.
It boils down to a range of subspecialties that can live side by side in one practice, with the assigned partners or associates having sufficient insight into the clinical problems in their selected verticals. Crucially, it involves accumulating superior image interpreting skills versus the clinicians (their customers) as a start. Simultaneously, all physician members of the practice shouldn't be above getting involved in the generalization of general radiology when it presents itself. In other words, versatility plus specialization working hand in hand makes for the perfect practice model.
Clinical Competence is a Vital Ingredient
Clinicians want the radiologists they consult to be on the same page on clinical issues surrounding image interpretation. It gives them the confidence to know the radiologist is up to date on the latest advances in the disease processes and optional therapies. Too little knowledge is a CX disruptor that results in the clinician jumping ship to another practice.
The trend is racing toward interdisciplinary connections. Therefore, radiologists with an appreciation of clinical features and treatment of sub-specialist areas have the foundation to engage impressively with their customers (i.e., clinicians). At a minimum, the subspecialist in the practice must have enhanced imaging skills in the selected vertical. Still, it's their clinical knowledge that's likely to close the deal.
So how much clinical experience is enough, and where does it slot into radiologist's training? It's challenging (and impractical) to go through mainstream radiological training and clinical exposure simultaneously. A separate one- or two-year program in a clinical subspecialty makes far more sense. At the same time, getting into the parallel image analysis should be doable. Coming out of such a training program, the incumbent should have a significant head start and enough traction to become a subspecialist in image interpretation. Other methods include:
Attending as many interdisciplinary meetings as possible.
Doing the rounds with clinicians whenever there's an opportunity.
Continuous reading of scientific literature and research studies.
Establishing an authoritative status in the practice as the #1 resource for subspecialty X depends on an understanding of the following:
Physiology
Pathology
Latest therapies
An ability to demonstrate expertise in the multiple imaging modalities applicable to the X clinical arena.
Remember, the clinicians (effectively the customers for the radiology services) want an accurate diagnosis with as little imaging cost as possible. Why? Because they want the patient to receive insightful advice without road bumps, resulting in a seamless PX. Therefore, CX and PX align like the moon and sun in an eclipse to get the result that uplifts reputations. The latter spells out the quality of the clinician and patient journeys with the radiologist at the helm steering the ship. Let's address some of the most sought-after experts and their fields of operation.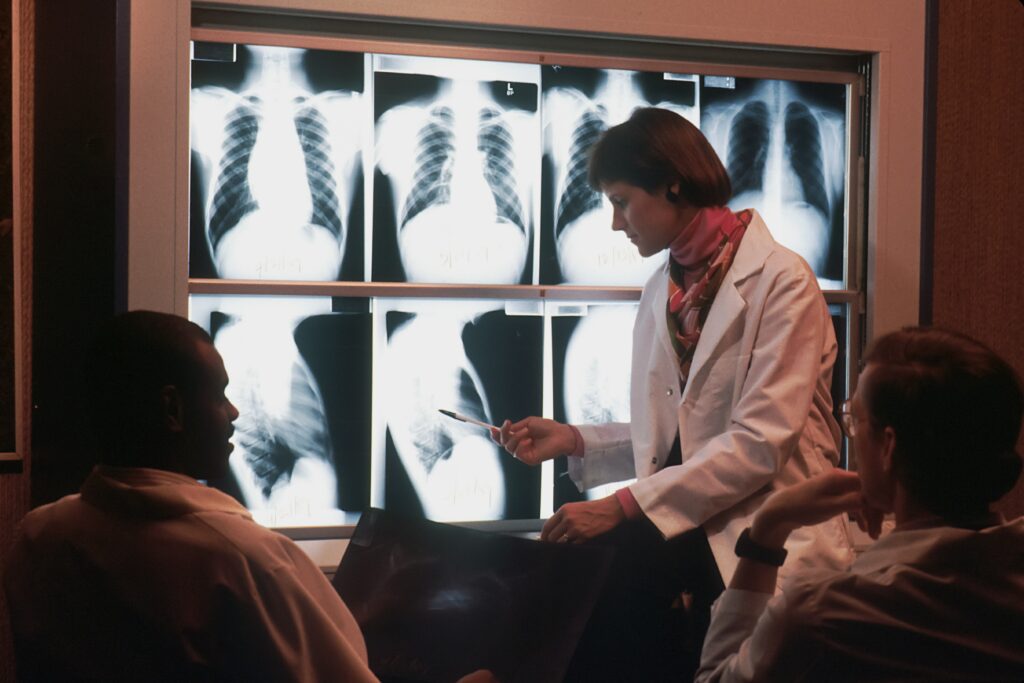 A. Interventional Radiology
Interventional radiology is a subspecialty that isn't slowing down anytime soon. Evidence shows more and more surgical procedures coming through the healthcare system. Indeed, radiology can lay claim to leading the upsurge and is the first to appreciate that the supply of competent surgeons is tight. Situations like this threaten to test patient resilience as clinicians falter under stress. Thus, uplifted CXs and PXs rely on radiologists to step into the breach.
To uphold its frontal position, radiologists in this specialty must take significant responsibility for getting through the cases seamlessly. This means applying training experience in the clinical arena outside of their core diagnostic imaging skills to take better care of the patients.
Interventional radiologists can collaborate with their surgical, cardiological, and oncological clinician customers to take direct referrals and offer support after operations. Therefore, hospitals must adjust their schedules and accommodations to give these partnerships teeth. What does this imply? The hospital fee formula and healthcare funding must reconfigure Interventional radiology's expanded role in getting the best treatment. Logically, remuneration must match the contribution these experts make to patients.
B. Teleradiology: An Opportunity
Teleradiology has integrated itself into the radiological services arena. It provides on-call emergency reporting on which numerous global locations and 70% of US radiological practices rely on. In addition, it stretches as far as remote rural communities in developing countries, making sub-specialist resources available to everyone. The big thing to note is that teleradiology has taken full advantage of decreasing data transmission costs and innovations designed to make this an unbeatable resource. If anything focuses on creating peace of mind solutions for millions of patients – the epitome of a supreme PX – this is it.
What energizes teleradiology? The invaluable information exchanges with referring physicians in proactive conference centers or reading rooms create a synergy of clinical input plus image interpretation.
Technological advances have led to an overwhelming demand for high-cost CT and MR studies in every corner of the universe, expanding rapidly worldwide.
As a result, not only has the workload escalated, it has grown more complex.
Unfortunately, the examination load has surpassed the supply of radiologists to report on them fast.
Teleradiology, harnessed to digital technology, has been the open sesame to increasing workflow and productivity.
The best examples are digital imaging, workstations, speech recognition technology, PACS, and accessible communication channels.
In addition, teleradiology connects countries short on skill resources that exist elsewhere but are easily accessible.
We should appreciate that teleradiology is the optimal method for utilizing existing resources. Still, it doesn't address the core issue of training more radiologists to provide the growing service demands. Instead, it's a backup if or when local area networks clog up or fail to cope. Someday, in the future, it may become mainstream and stand alone as a radiology alternative, but not yet.
C. Patient Relations are Nearly Everything
One thing that emerges in the conversation is that CX – the clinician experience with radiologists – is a crucial consideration. Okay, but what about the PX? Should everything radiological channel through clinicians, or should there be direct contact?
There's considerable controversy inside the profession, but it's swinging toward the viewpoint that closer contact with patients is essential. Why? Because the evidence suggests that the impression of radiologists as inconvenient, mysterious, and an invasion of privacy – even frightening – tarnishes patients' journey to better health.
One of the primary drivers of these PX obstructions is that patients typically do not select their radiologist. Indeed, the referring physician or health plan foists the latter on them – like it or not. The patient/radiologist relationship is so remote that the two rarely meet. In other words, the way patients frequently perceive it is some undefined influence behind the scenes telling the clinicians what to do.
For most patients, their radiologist connection goes as far as technicians, nurses giving intravenous injections, and the equipment deployed. Who's making the decisions from there is anybody's guess. If you think this is far-fetched, here are some common wrong impressions verified by research that skew the image of the radiology profession:
Misconception #1: Patients believe their clinician is the image interpreter. Of course, it's not the case most of the time.
Misconception #2:There's a feeling amongst patients that it doesn't matter who the radiologist is. Nothing could be further from the truth. If given the option, patients want to hear directly from the radiologist at the time of the procedure instead of from the middle person (i.e., the clinician). To support this, a reliable study indicates that patients and their clinicians agree that radiologists should disclose the results of imaging studies to patients one-on-one.
Misconception #3: Radiologists don't trust anyone other than themselves to inject contrast medium. Nonsense! According to a Margulis and Sostman survey, over 50% of these procedures were at the hands of non-physicians.
Misconception #4: Radiologists always introduce themselves to patients. The truth is they rarely do. Moreover, in some cases, they're not even on the premises when image procedures are in progress.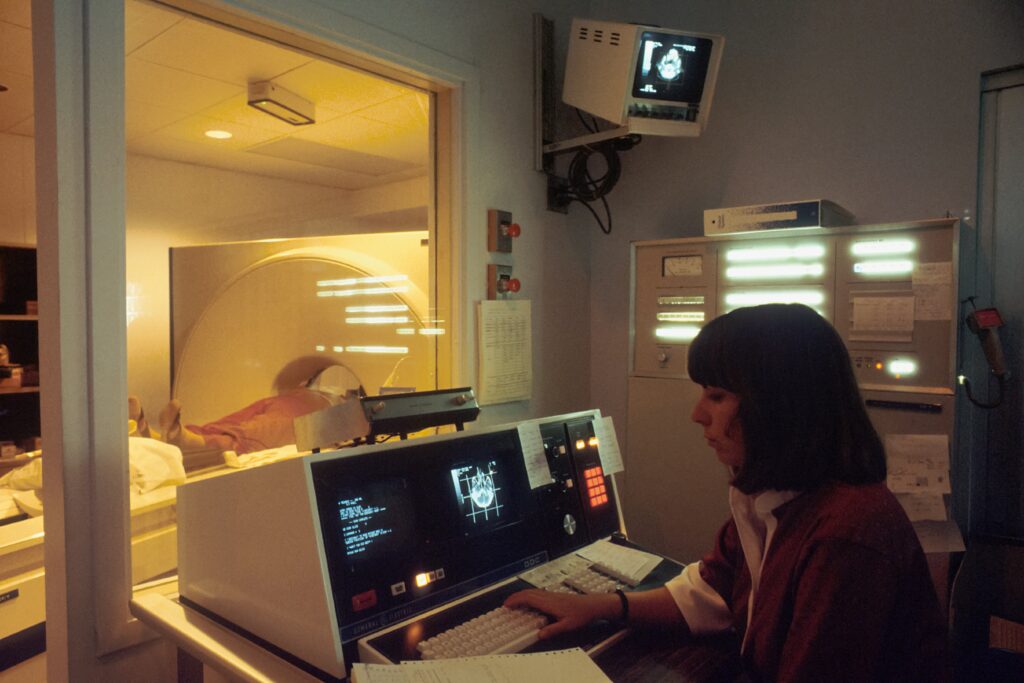 Radiology and Primary Care Practitioners (PCPs)
PCPs (general or office-based physicians) offer continuous and coordinated attention to communities irrespective of the disease or ailments. The latter category is, therefore, the starting point for almost all non-emergency patients. As a result, PCPs – especially general practitioners (GPs) – cover many and varied complaints. Thus, it's not always clear which image diagnostics subspecialty applies.
Of course, GP experience with the more common diseases allows the GP to zone in on the ones that work best without consultation or resorting to hospital services.
Moreover, GPs prefer conducting a complete examination so that hospitalization is in the cards; it's for therapy, not a further investigation. In the latter cases – the more unusual situations – the GPs call for a sub-specialist with clinical expertise to meet their goals.
Things go like clockwork when radiology practices develop direct PCP/GP relationships, providing consultation on demand. If it's unclear at the start what subspecialty fits the bill, a practice partner will be in a position to offer guidance.
Thus, it's likely that the GP, in conjunction with image interpretation guidance, can treat patients directly on an outpatient, in-office, or short-stay basis.
The thing is this: traditionally, radiology practices have concentrated on hospital-care patients and PCPs that prolifically use hospital services. The GP category as a unique customer is an outlier but becomes more prominent yearly. Its call for comprehensive radiology services is as crucial as those enjoyed by hospital specialists. Think of it this way: An MRI or CT scan under the GP/image interpretation partner can effectively avoid both outpatient visits and invasive procedures (and thus considerably higher costs).
The process advocates a close PCP/radiology practice relationship to create a first-line clinician defense that improves PX significantly by lowering the price and inconvenience. In addition, the radiologists' role adds a layer of competence to ensure radiation protection compliance and investigation justification. So, any recommended additional examinations springboard off a solid foundation, not hit-or-miss initiatives that occur without radiologist support. We cannot overemphasize the primary CX and PX benefits of erasing stress and anxiety more quickly, and substantially cutting costs.
Indeed, the radiologists' participation in this GP paradigm becomes more crucial with the availability of new, often complex investigations in developing countries. Teleradiology (see above) can also work its way into the equation to make the PCP model (as described) function smoothly with deeper resources. With this electronic accommodation at one's fingertips, non-local partnerships with imaging practices far afield are a realistic possibility.