If your business thinks customer experience efforts are too expensive, consider what it costs not to prioritize customer experience.
In 2015, American businesses lost $62 billion annually due to poor customer experience. Among the reasons cited were a feeling of being unappreciated (cited by 49% of customers), unhelpful/rude staff (37%), and not being able to speak to an actual person (27%). 
What's more, it costs between 5 and 25 times more to obtain a new customer than it does to retain an existing one, depending on your business. This makes customer retention critical for enterprises wanting to operate more effectively, and customer experience is at the forefront of ensuring your customers don't take their business elsewhere.
Now, the healthcare sector might not be the first place you'd think to look for helpful tips on how to improve customer experience. After all, it's not uncommon to hear complaints about the cost of healthcare or the long waits for appointments. However, this negative feedback must be viewed in light of the fact that few industries are as customer-facing as healthcare—it's inevitable when serving so many people in such close proximity, not to mention stressful conditions, that there are going to be some bad experiences.
Nevertheless, there is a lot that the healthcare industry is doing right. 75% of American patients are satisfied with the care they personally receive. And few would argue against the assertion that the healthcare industry in general is full of hardworking individuals who care about the people they're helping. So if it's safe to say the healthcare industry realizes the importance of customer experience, then what can your business learn from it?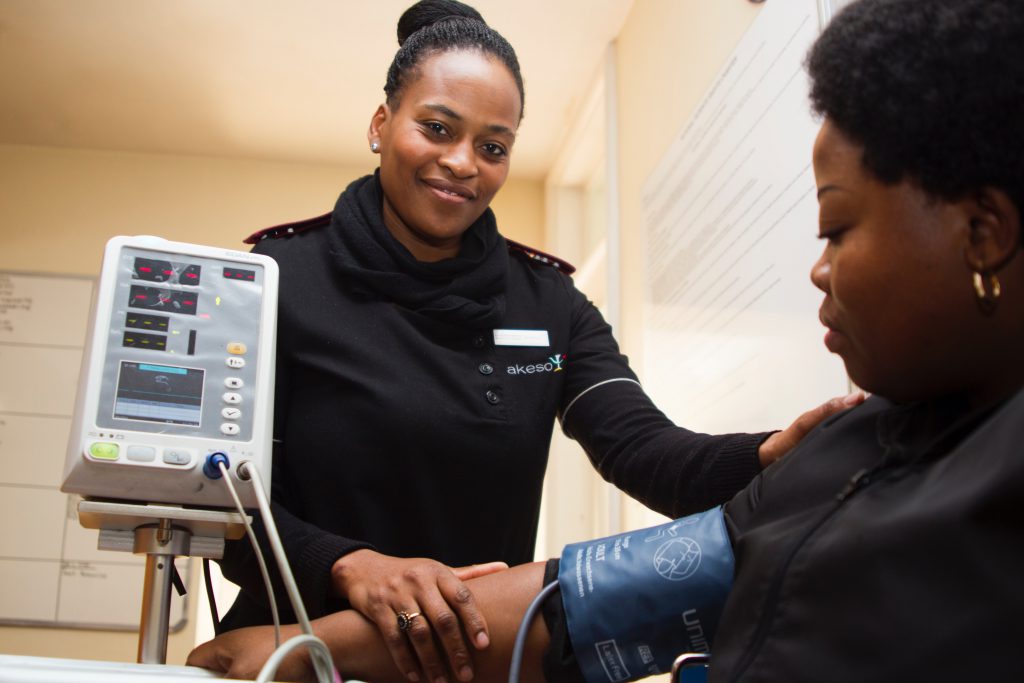 Personalize your service
Most appointments with a doctor or other medical professional will usually start by asking you your name (if they don't already know it) and how you are feeling. Now, obviously this is particularly important in healthcare but it goes beyond merely inquiring into our health—it builds a personal rapport. Trust is a key factor in healthcare but it's very important in other industries, too, so there is no reason this lesson can't be transferred to other sectors.
If you've dealt with a customer previously, then it often won't be that difficult to familiarize yourself with their personal details and what they ordered last time. If customers feel like they are remembered and valued, then they are more likely to be loyal to your business. And if they trust you, they're more likely to accept recommendations for new products or offers, especially if you're able to suggest relevant ones based on historical data. 
Look for opportunities to recommend products that might complement what you know they already have. If they bought a laptop from you, ask how it's running. Your genuine interest in how they're using the product may well lead to an opportunity to offer additional software or hardware that can further enhance their experience as well as increasing their value as a customer.
Seek out criticism
Don't wait for unhappy customers to come and find you. Seek them out and address their concerns before they have a chance to worsen. Doctors will often ask you at the end of an appointment if there is anything else they can do for you.
There's no reason why in retail, for example, you cannot ask the customer whether they managed to find everything they were looking for and, if not, either help them find it or explain to them when it might be back in stock.
Use customer data wisely
Hospitals and other healthcare providers need to collect a lot of personal data just to be able to do their job. They use this to personalize patient care. However, you don't necessarily need individualized data—avoiding collecting or using too much of it will make it far easier to comply with relevant data protection regulations.
Simple metrics such as footfall patterns in retail can help to manage staff workloads and ensure that you have the appropriate staffing levels at any given time or that breaks are taken during quieter times. Even an expected wait time displayed prominently may help with communicating with customers.
Other sectors may be able to collect more data, with the customer's consent of course, and personalize their service more or anticipate their customer's needs judging by their previous behavior. 
Provide follow-up care
Medical appointments are rarely solitary events. By necessity, there will often be follow-up care or appointments. Other businesses could implement similar strategies to follow up with customers and stay in touch. A simple phone call or email to check whether a customer is happy with their experience can be useful both practically and in making them feel valued.
You may get the opportunity to ask them for constructive feedback as well, which can help you improve your offering in the future. Take as much opportunity as possible to build a relationship with a customer, but don't become pushy!
Make use of convenient technology
Healthcare providers are increasingly looking at ways they can utilize technology to both improve customer experience and take the pressure off of their under-strain staff. This may take the form of online appointment booking or virtual communication with doctors as opposed to seeing them in person.
For instance, in the UK, NHS 111 is a non-emergency healthcare helpline. Patients can ring up with questions about symptoms in lieu of going to physically visit a doctor's office. They are advised on the best course of action and can often have their problems resolved without having to leave the house. If an agent decides that more immediate treatment is required, they can arrange for an ambulance to be sent.
Adapt this to your business. Do you offer phone or online ordering as an alternative to coming into your store? Is it easy to do and widely publicized? It's worth noting that NHS 111 was in part a rebrand of an existing system, NHS Direct, which few patients knew about. By changing to a simpler number and widely promoting NHS 111, uptake of the new service was far higher.
Other ways your business could add self-service options include through adding AI chatbots to your website. These automated systems can answer simple customers queries 24/7 and pass more complex issues through to a human agent when required.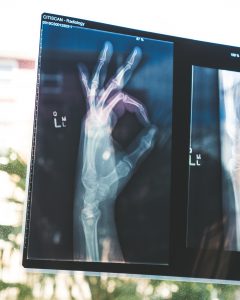 Taking lessons from the healthcare industry
Overall, there are plenty of lessons that businesses in other industries can take from healthcare, and with these tips, you'll be able to improve customer experience and reap the long-term rewards of happy customers!