The hospitality industry reigns supreme when it comes to customer experience. When your product is an experience, as opposed to something you can take home, making that experience unforgettable is the top priority. After all, if you don't offer your customers a great experience, why would they come back? With competition as fierce as it is, firms are starting to think outside the box to get ahead. And in an increasingly digital world, new ways of enhancing the customer experience are regularly introduced.
As for other industries, modern consumers are spoilt for choice and now expect the same level of service as they receive in hospitality. This can pose a problem for businesses that put their focus more on the quality of product than the experience of customers. 
This mindset is no longer sufficient, especially with social media and review sites giving consumers the ability to make their complaints public. If a particularly skilled wordsmith has a bad experience with your firm, you could be at risk of losing out on future business opportunities. Hospitality firms have long known they need to manage their online reputations better than most—81% of hospitality customers say that booking site reviews impact their decisions.
So, what can other industries learn from hospitality about customer experience? Here are the top five lessons we can learn from those that do it best.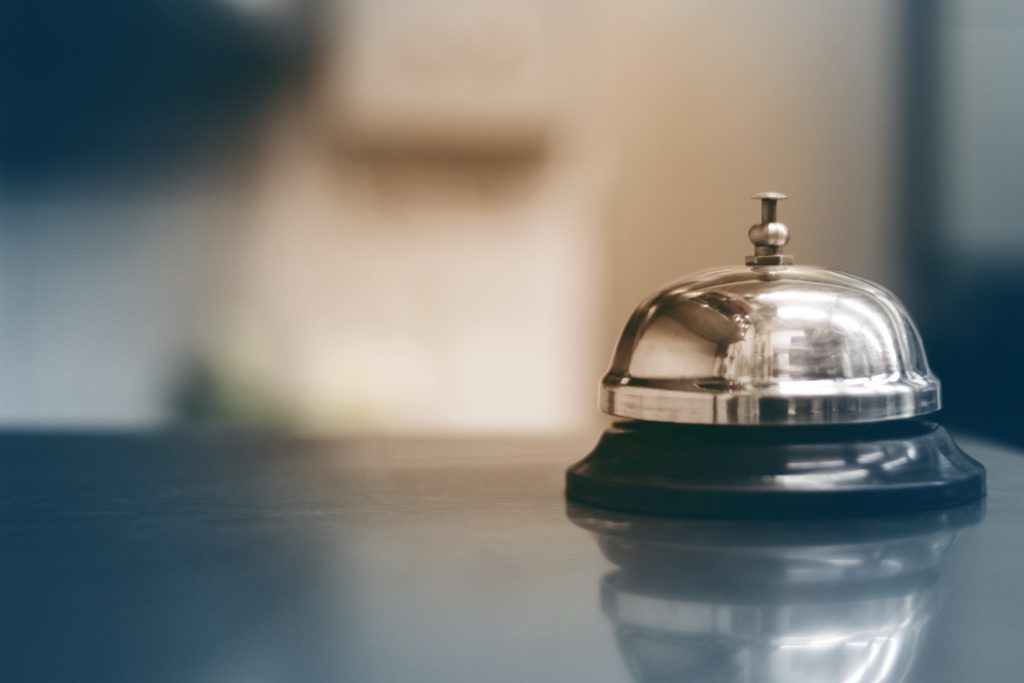 Deliver a fast, but not rushed, service
The rise of the internet and mobile devices means consumers expect to be tended to immediately. Fast service is important, but it must never be rushed. The difference between the two may not be immediately obvious, but it does matter. Rushed service is fast, but compromises customer experience.
Think of a time when you have had to call up a company and, after explaining your issue, you have been swiftly put through to another department. You weren't on hold for very long, but when you did get through to the new department, you had to explain your issue all over again. This is a prime example of when a desire for speed led to a rushed service. If the operator took the time to explain to the department what your call was regarding, you might have been on hold for an extra thirty seconds, but you would have received much better service when you were put through.
Chances are that if customers can enjoy a more personalized experience, they won't mind waiting a little longer. But make them wait too long without balancing it with high-quality CX, and you could risk losing out to your competitors.
One size does not fit all
Advancements in technology mean face-to-face interactions between businesses and consumers are becoming increasingly rare. But far from accepting digital interactions with bots as the 'new norm', customers are looking for that human connection in other ways. Failure to receive this can disappoint.
Conversely, it was also shown that personalization drives impulse purchases, as well as leading to increased revenue, fewer returns, and loyalty. For industries like retail, these are results that simply can't be passed up.
Imagine you are buying a pair of sneakers. The salesperson could simply point you in the direction of their most popular pair. Then you'll consider them yourself, possibly with incomplete information, and may or may not purchase them. If, instead, the salesperson took the time to ask you about the activities you plan on using the sneakers for, they could use this information to personalize the experience and ensure you found the pair that was best suited to your needs.
As well as providing you with the best sneakers for your activity, the salesperson might also be able to recommend suitable socks, clothing, or equipment. An attended-to customer leaves having bought more than they came for, but still feeling like they got value for money.
The self-service revolution
Even though self-service options completely remove human contact from transactions, customers still use them. Why? Because they are fast. 
The main problem with a traditional assisted service is that customers need to gather their items, go to the queue, and stand around for several minutes becoming disengaged and bored. Self-service offers an instant way of making simple requests without having to wait in line to have it fulfilled.
We aren't just talking about self-service checkouts in your local grocery store. We are talking about anything that customers would usually appreciate help with. Some companies utilize self-service options in the form of a knowledge base or a community forum on their website. With 70% of customers now expecting a company's website to include a self-service application, this might be a good idea for other customer-focused industries.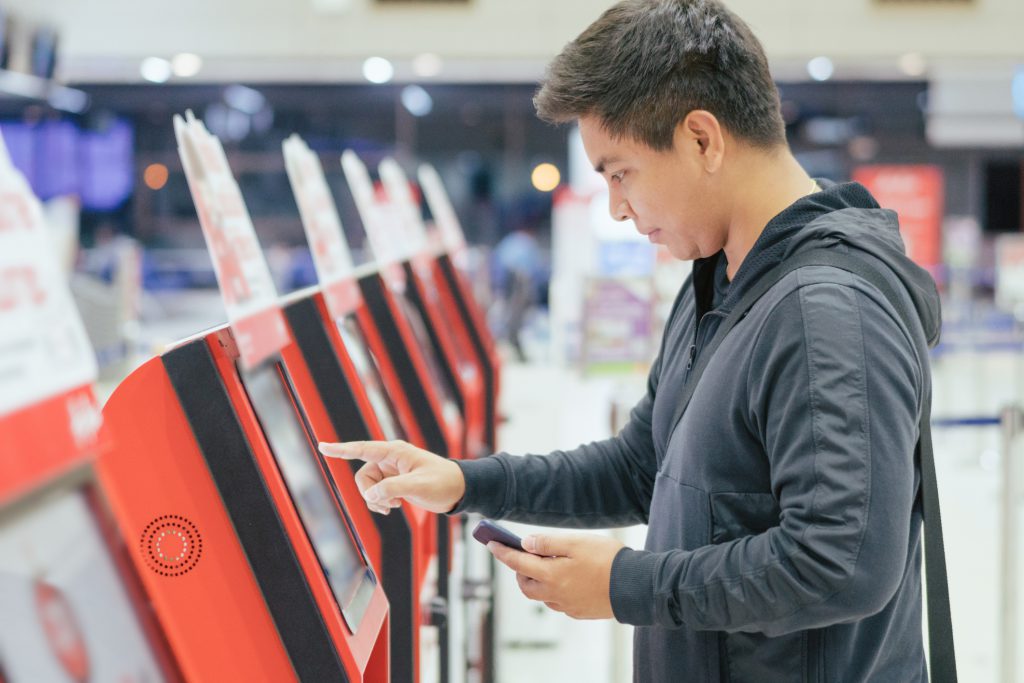 Ask questions
Self-service website applications also provide a great opportunity to collect useful data. With the tick of a box, you can use consumers' information to tailor their experience and highlight new experiences they might be interested in.
For instance, say a customer books a ticket to see a show from the website of their local theater. They create a profile, input their data and preferences, then tick the "please message me about future shows" box. If the website asks the customer what genres they are interested in, the theater now has access to valuable information that could lead to a second booking.
Web applications aren't the only way you can ask these questions though. Many firms opt to conduct customer surveys to find out about consumer trends. Collecting intelligence on consumer habits and making changes in line with their preferences is a sure-fire way to improve your customer experience. And by offering an incentive, such as entering every respondent into a prize draw, you can increase the volume of data you collect.
Adapt to your customer
What's most important is that customer-facing companies continuously adapt to the latest consumer expectations. Most of the time, you can get those five-star reviews by going out of our way for every individual customer. Key to customer experience success is finding out what your consumers want and presenting it to them on a silver platter.
It's no surprise that the explosion in popularity of veganism has coincided with the UK launching more vegan products than any other country. Among those are plenty of restaurants and fast food chains who are rolling out new products for which they've seen a new demand. 
Adapt hospitality's customer experience lessons to your own industry
Businesses in most industries can use these lessons to improve their customer experience. By delivering a speedy and personalized service, fueled by technology and customer intelligence, you are one step closer to realizing CX excellence. One thing is for sure, and that is there is always something you can do to improve it.
By the time other industries catch up to hospitality, there's no doubt the hospitality industry of the future will have invented even newer, even more effective innovations in customer experience!

Ready to take action?
Learn more about Sogolytics CX
and start improving customer experience today!