Our team members have plenty to share! Check out this story of the value of customer feedback.
Customer feedback is a critical driver of successful businesses. How companies deal with — or don't deal with — customer feedback can be a strong indicator of their future success. In the best case, companies see feedback as a trigger or a call for action, whether that action is helping to resolve customer issues, or simply a follow-up thank you message.

We've all heard our share of stories on how companies react to feedback — for better or for worse. I recently read in an online car group that a member wrote a letter to their vehicle manufacturer on how happy he was with their new SUV. A short time later, he received a set of Ray Ban Wayfarer sunglasses with a thank you note attached. Talk about creating brand loyalty!

With Sogolytics's 12.0 upgrade to Sogolytics CX, the customer experience tool, I wanted to share my own recent experience over the past few months — as a customer, rather than a survey administrator.

As a consumer, I spend a fair amount of my personal shopping time purchasing items online through e-commerce giant Amazon. Of course, Amazon hosts not only their own products, but also thousands of other independent retailers, manufacturer, and shops with their own products. A few months ago, I purchased a new set of true wireless earbud headphones on sale from one of these independent manufacturers through Amazon. It was my first time trying truly wireless Bluetooth earbuds, and it was a step up replacement for my old pair of wired Bluetooth headphones.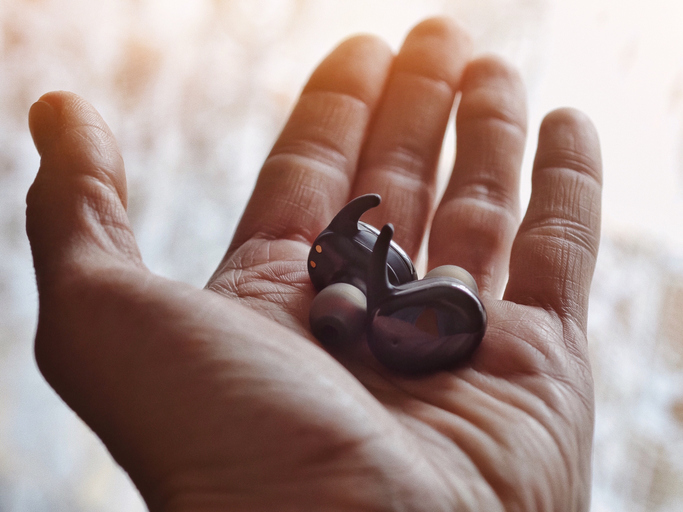 The experience and use were great for a first time with these style of headphones. After initially pairing them to my phone, all I had to do was place them into their charging case to turn them off. Upon pulling them out of the case, they automatically powered on and connected to my phone. The sound quality was good for earbuds, though lacking a bit in bass for my music taste. They worked well for calls, as well, including a couple of work conference calls.
Fast forward about 1.5 weeks later, and things started falling apart. I used the headphones only at home and work since I had a specific different pair to hold up to the stresses and sweat of the gym. However, the Bluetooth connection began to cut in and out, ruining the whole experience. After about another half a week, the right earbud wouldn't connect at all. I even tested different times and different locations over two days, including trying to repair the headphones with my phone each time.

Luckily, I was still within my return window, so I ended up returning the headphones through Amazon and wrote a negative detailed review of my experiences in order to warn other consumers. About 1-2 weeks later, I received an email directly from the manufacturer's customer service team.

After a couple of back and forth emails discussing my feedback and experience, they asked if I would be willing to give their company and products a second chance. I agreed, and they sent me a new pair of their latest 2019 model of true wireless Bluetooth earbuds at no cost.

Fast forward to today, a month or so later, and the headphones are still working — better than the previous pair. I've had zero connectivity issues, and I hope they continue to last at least a year. More importantly, with the responsiveness of their team, they have managed to flip my opinion on their brand and purchasing their products, and all thanks to the great customer follow-up experience.

How can you gain extra insight into your customers' experiences and feedback? Get a demo of Sogolytics CX!