Are your customers loyal? Do they trust your brand?
As customer buying patterns evolve and competition intensifies, maintaining a positive customer relationship has become increasingly complex. After all, businesses today aren't just looking at niche audiences, but at the global marketplace, attempting to resonate with prospects across many walks of life.
With this goal in mind, the way companies reach out and connect with people also changes. Automation comes center stage to streamline experiences, while improving cultural awareness and creating a customer-first attitude across teams immediately impacts the way a brand approaches its people.
As a consequence, improving customer relations brings with it a much more urgent demand – the demand to communicate, understand, and satisfy evolving customer needs.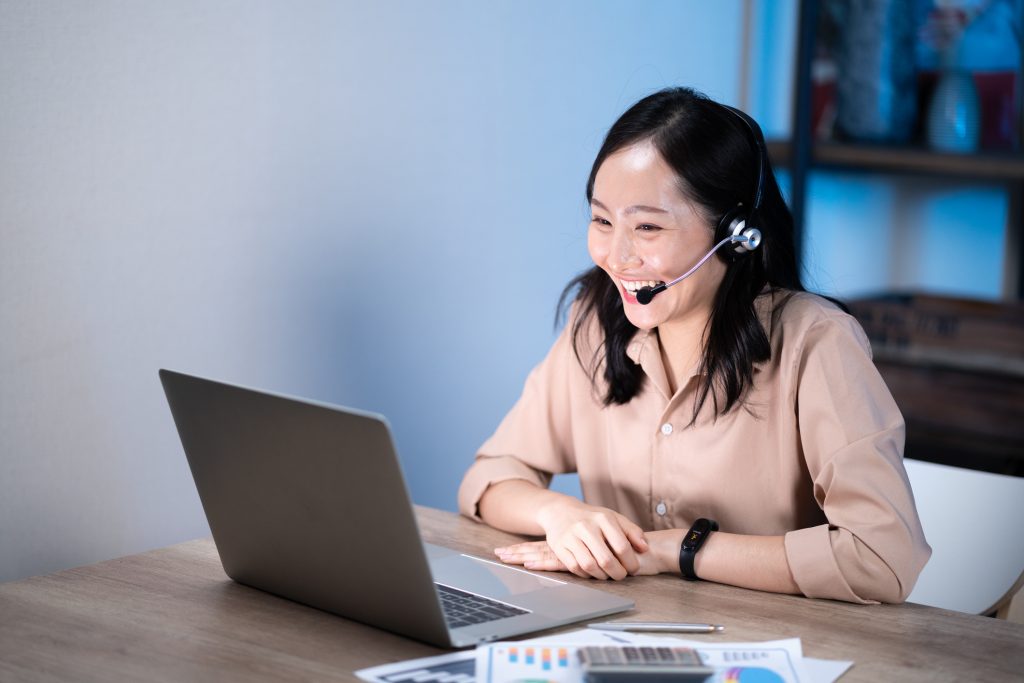 What does customer relations refer to?
Maintaining and nurturing customer relations factors into the long-term strategy for any business. It refers to the ongoing relationship a business has with its customers. Successful customer relations strategies involve the process of understanding and keeping pace with changing expectations.
This rapid evolution of expectations and understanding can lead to businesses adopting a new platform (for example, opening an Instagram shop), adding additional modes of communication, or even completely redesigning their customer experience strategy. This became obvious with the pandemic as the world went digital and businesses that kept pace thrived.
However, unlike customer support or even customer experiences, maintaining customer relations is more intangible. It's the process of winning trust in order to create a business impact that will last for years to come. Customer support, experience, communication, and every aspect of your business come together to create a powerful relationship with your customer.
The goal? To gather and address feedback, understand perceptions and needs, and create a win-win situation for both!
What's the advantage of positive customer relations?
Just like every other relationship, positive customer relations are nurtured over time. By ensuring consistency and quality across your products, customer support, and communication, you work to earn trust over time.
There are many articles communicating the importance of customer experiences, labeling it one of the primary differentiators between brands. However, trust is perhaps the most valuable and hard-to-win factor, making it one of the most prized assets you can have.  Trust is the underlying differentiator that adds to all others.
Still, the advantage of positive customer relations goes far beyond trust. It directly contributes to your bottom line, and here's how:
1. Improved customer loyalty
When your customers are happy with your products and services, why would they look elsewhere?
Keep in mind, though: Loyalty is different from customer retention. While in the latter it's perhaps a key offering that influences their decision, loyal customers are more difficult to sway. They trust your brand over others.
Moreover, loyal customers also tend to be much more engaged and strong brand advocates. As any marketer worth their salt knows, word-of-mouth is the most powerful publicity there is.
These are the customers who will likely jump onboard with new releases, and work to bring on more customers and revenue in the long run, thereby increasing their Customer Lifetime Value (CLV) to the company.
2. Enhanced brand value
Happy customers say good things.
When you focus on customer relations, you inadvertently focus on customer satisfaction as well. In doing so, you're creating a positive connection with your audience, leading them to give great reviews and spread positive publicity. These are the customers who have had good experiences with your brand, have seen their concerns addressed, and developed faith in the way you work. As a consequence, these are the customers who shape the market perception of your brand!
And the result? There will be a higher rate of conversions as more prospects look to give your business a chance. The higher overall brand value also allows businesses to command a premium on their services, contributing to the revenue earned.
3. Better understanding of your customer base
When you encourage and nurture positive customer relations, it becomes easier for customers to approach you about concerns instead of just switching businesses without even giving you a chance. Your support team might notice these concerns right away, or you might here about them in forums or other communication channels. If customer engagement isn't a top priority for you, though, you might not even notice.
Tuning in to the feedback of your existing customers, your new customers, and even potential customers is critical. This is especially important when they have negative experiences, as open channels of communication give you the opportunity to learn what's wrong as it happens. The insights you acquire empower you to spot experience gaps early on and address red flags before they get out of hand.
This is critical for businesses looking to improve retention since only 1 in 26 customers voice their dissatisfaction. And while negative feedback can be more difficult to grapple with, it's essential to improving the customer journey and building strong relations.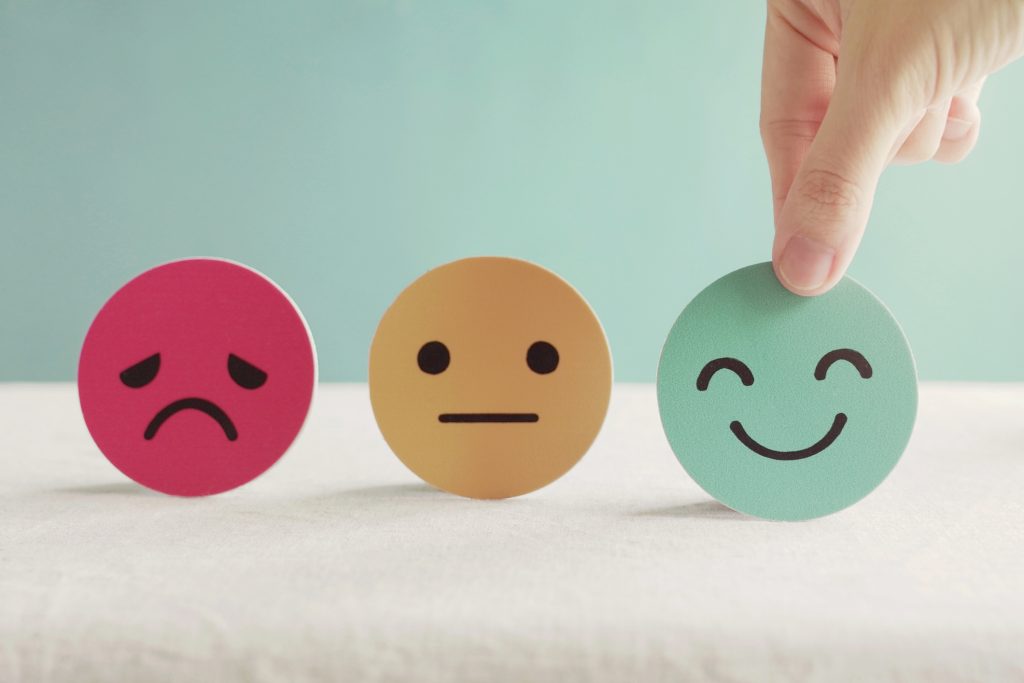 Top ways to improve customer relations
Customer relations encompass all interactions you have with your customers. From being proactive to reactive, actively reaching out to customers, and being present across touchpoints, every interaction matters. That means there are numerous variables that can impact how your customers perceive you.
When you're working on building a strong and loyal customer base, you need to look at the little details just as much as the big picture. Here are a few things you can do in order to nurture a positive relationship:
1. Ensure employee engagement and training
As customer feedback shows time and time again, happy employees deliver exceptional experiences. They are more invested in helping customers, and likely to go the extra mile to ensure a positive outcome.
However, in order to maintain consistency across all channels and make sure your brand is represented the same no matter who the customers are in contact with, employee training is a must. A solid employee knowledge base is important, both regarding your offerings and your brand values. Clarity and guidelines that align your entire team allow you to deliver consistent experiences more efficiently.
The best way to get started? Understand where your employees are. Identify engagement gaps, professional development needs, and the overall workforce pulse. Employee engagement software can help identify key drivers that will enable you to elevate the office culture and create an atmosphere of innovation and productivity.
2. Leverage automation and CRM solutions
You have the technology to cut back on work for a more streamlined, efficient, and error-free process – take advantage of it.
Employ a chatbot to give customers the opportunity for quick resolution, especially for smaller concerns. Implement processes that make internal communication more efficient, create alerts, and schedule regular emails, reminders, and follow-ups to understand customer sentiments over time.
Automation opens a world of opportunities to level up your business, and in the digital age this isn't just a nice-to-have, but a critical asset to gain a competitive edge.
3. Be accessible
How can your customers reach you if they have a concern? Is it easy or would they need to dig through your website just to find the customer support email address or phone number? Customer expectations are high, and they can easily get frustrated and abandon the attempt – and your business.
When your focus is to create a customer-centric experience, you need to be accessible to your customers – no matter where they are. While you don't need to be on every social media platform ever, being present across key platforms your customers frequent makes it easy for them to reach you without any hassle. Customer Effort Score, as you may recall, is all about how easy you make things for your customers — the responsibility rests with you.
4. Stay connected
Keeping an open line of communication is key to creating a transparent, honest relationship.
That's why you need platforms that perfectly integrate into the business ecosystem, enabling you to make the critical calls, anytime, anywhere. You can't build customer relationships if they can't get in touch with you in the first place.
While automation helps your customers solve the little queries on their own, it should also help you to close the loop — automatically!
5. Focus on first call resolution
Nobody likes calling multiple times, especially when it's because a problem hasn't been solved. No wonder first call resolution has become a metric many businesses measure. It's the rate of queries or concerns solved after just one call. To do so, you don't just need proper training, but also need to give your team the equipment and capacity to deliver.
Remember, too, that customer interactions come in a wide range of forms, from self-service apps and chats to customer success strategy sessions and onboardings with new customers. It's not just phone calls that require efficiency and follow-through — it's building trust with your customers that you'll be there for them whenever they need it.
6. Show some love
The best businesses in the world believe in giving back.
Show your customers that you appreciate their business with loyalty programs that give back. Curate personalized offerings, provide small perks, and relevant discounts to positively reinforce your relationship. From social media to personal greeting cards, understand the values of your target audience and meet them in the right place in the right way.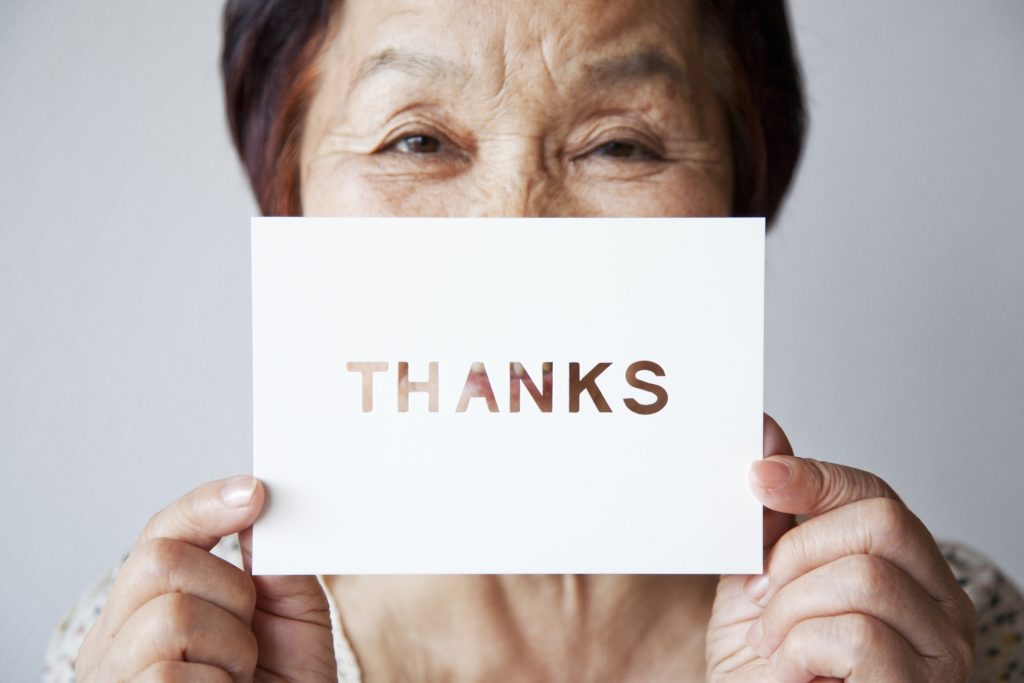 Turning customer relationship management into customer retention
Building customer relations is a long-term strategy. From the customer journey to the journey of your own business growth, there's always progress to be made. Your small business becomes a large enterprise, your referrals rise, and you've got more repeat customers than ever – which means more challenges for your customer service team and more market research to better understand your target audience… The journey continues!
Fortunately, with AI-powered technology to empower businesses, it's easier than ever to create a strong authentic relationship with your customers.
Customer experience platforms like SoGoCX employ the latest technology to help you understand the key drivers that impact your strategy by delving into the nuances across touchpoints, while customer AI powered communication and relationship platforms can help you leverage these insights for a powerful outcome.
Focusing on customer relations as a critical element in your CX strategy can help you create a trusted brand with a customer base that is difficult to steal.
Ready to build your base through improved customer relations? Connect with our team today for a free consultation!