Today, where consumers have more choices than ever before, customer satisfaction has become the cornerstone of success. Happy and loyal customers not only contribute to repeat business but also act as powerful brand advocates, spreading positive word-of-mouth publicity and driving new customer acquisition. It can be a lot to focus on, without a doubt, but we're here to support you!
In this comprehensive guide to all things customer satisfaction, we'll delve into the various aspects of customer satisfaction, from understanding what it is and why it matters, to measuring, improving, and leveraging it for business growth.
Ready? Let's go!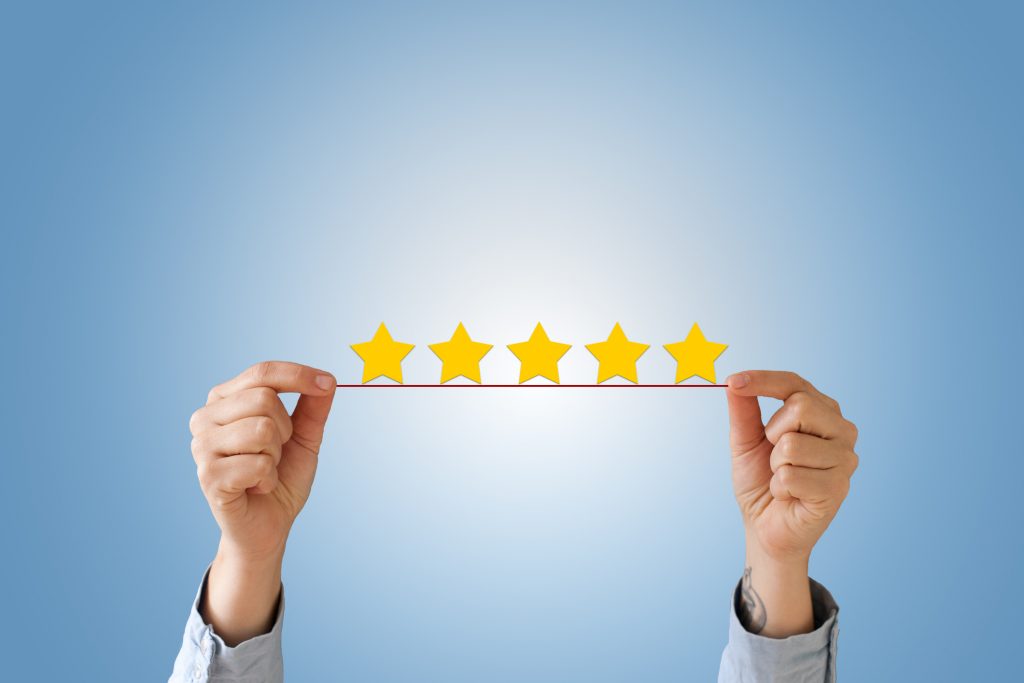 What makes a customer?
First things first… or is it, who's on first? Either way, it's good to start from the beginning! Because customer satisfaction research starts with the customer, we'll start by defining who a customer is.
At a basic level, a customer is an individual or entity that purchases goods or services from a business.
However, this definition barely scratches the surface of the multifaceted relationship between a customer and a company. Customers are real people with unique preferences, needs, and expectations. Understanding and meeting these expectations is crucial to fostering customer satisfaction.
Knowing who your customers are brings a multitude of benefits to your business, enabling you to tailor your products, services, and marketing efforts to effectively meet their needs and expectations. Here are some of the key benefits of understanding your customers as you begin your customer satisfaction research:
Personalized customer experience (CX): When you have a clear understanding of your customers' preferences, behaviors, and demographics, you can create personalized experiences that resonate with them. Personalization enhances customer satisfaction, fosters loyalty, and increases the likelihood of repeat business.
Effective marketing: Knowing your customers allows you to develop targeted marketing campaigns that speak directly to their interests and pain points. This leads to higher engagement rates, better conversion rates, and more efficient use of marketing resources.
Improved product development: Customer insights provide valuable guidance for product or service development. By understanding their needs and challenges, you can innovate and create offerings that precisely address those issues, increasing the likelihood of success in the market.
Enhanced customer loyalty: When customers feel understood and catered to, they are more likely to become loyal advocates for your brand. Loyal customers not only continue to purchase from you but also recommend your business to others.
Reduced customer churn: Understanding your customers helps you identify potential pain points and address issues before they escalate. This proactive approach can reduce customer churn and increase retention rates.
Better customer service: Knowing your customers allows your customer service teams to provide more relevant and effective support. Customer service representatives can tailor their interactions to each customer's preferences and history, leading to more positive experiences.
Informed business decisions: Customer insights provide a data-driven foundation for decision-making. From inventory management to expansion plans, understanding your customers helps you make informed and strategic choices.
Heightened brand loyalty and advocacy: Satisfied customers are more likely to become brand advocates, spreading positive word-of-mouth and contributing to your business's reputation.
Accelerated revenue growth: Ultimately, catering to your customer's preferences and needs can lead to increased sales and revenue growth. Satisfied customers are more likely to make repeat purchases and refer others to your business. With Gartner research showing 58% of leaders focusing on growth in 2023, you don't want to be left behind.
Your customers are the life of your business, and knowing who they are is the first step to enhancing their satisfaction!
What is customer satisfaction and why is it important?
Customer satisfaction refers to the degree of contentment that a customer experiences after interacting with a product, service, or brand.
It's the result of a successful alignment between customer expectations and the actual experience delivered by a business. A satisfied customer feels that their needs have been met or exceeded, leading to positive emotions and a higher likelihood of future interactions.
Why is it important for organizations to focus on customer satisfaction?
Customer satisfaction is a foundational pillar of success for any organization. Focusing on customer satisfaction yields a wide range of benefits that contribute to the growth, reputation, and sustainability of a business.
It's something to pay attention to when 1 in 3 customers will leave a brand they love after just one bad experience, while 92% would completely abandon a company after two or three negative interactions.
Seriously.
There are a lot of benefits to having high consumer satisfaction and taking the time to really do your customer satisfaction research.
Here's why customer satisfaction is so crucial:
Repeat business: Loyal customers are not only more likely to make repeat purchases but also spend more on each transaction. A focus on customer satisfaction leads to higher customer retention rates and increased customer lifetime value.
Positive word-of-mouth: Happy customers become enthusiastic brand advocates. They share their positive experiences with friends, family, and colleagues, effectively providing free and authentic marketing that drives customer acquisition.
Brand reputation: Customer satisfaction contributes to a positive brand reputation. A strong reputation attracts new customers and builds trust, making it easier to differentiate your organization from competitors.
Cost efficiency: Acquiring new customers is often more expensive than retaining existing ones. Focusing on customer satisfaction can reduce the need for extensive marketing and sales efforts to attract new clients.
Innovation and improvement: Satisfied customers are more likely to provide constructive feedback and suggestions. This feedback loop provides valuable insights for innovation and continuous improvement of products and services.
Employee morale: Happy customers contribute to a positive work environment. Employees take pride in their work when they see the positive impact they have on customer satisfaction, leading to higher morale and productivity.
Risk mitigation: Satisfied customers are less likely to voice complaints publicly or take legal action against your organization. By addressing concerns promptly and effectively, you can mitigate potential risks.
Long-term growth: Consistently high customer satisfaction leads to sustainable growth. As loyal customers remain engaged and recommend your organization to others, you build a strong foundation for ongoing success.
Adaptation to changing needs: Customer satisfaction provides insights into evolving customer needs and expectations. This allows your organization to adapt and stay relevant in a dynamic market.
Still with me? Great! We're getting deeper into the important customer satisfaction metrics and how to not only measure these properly, but also leverage their insights.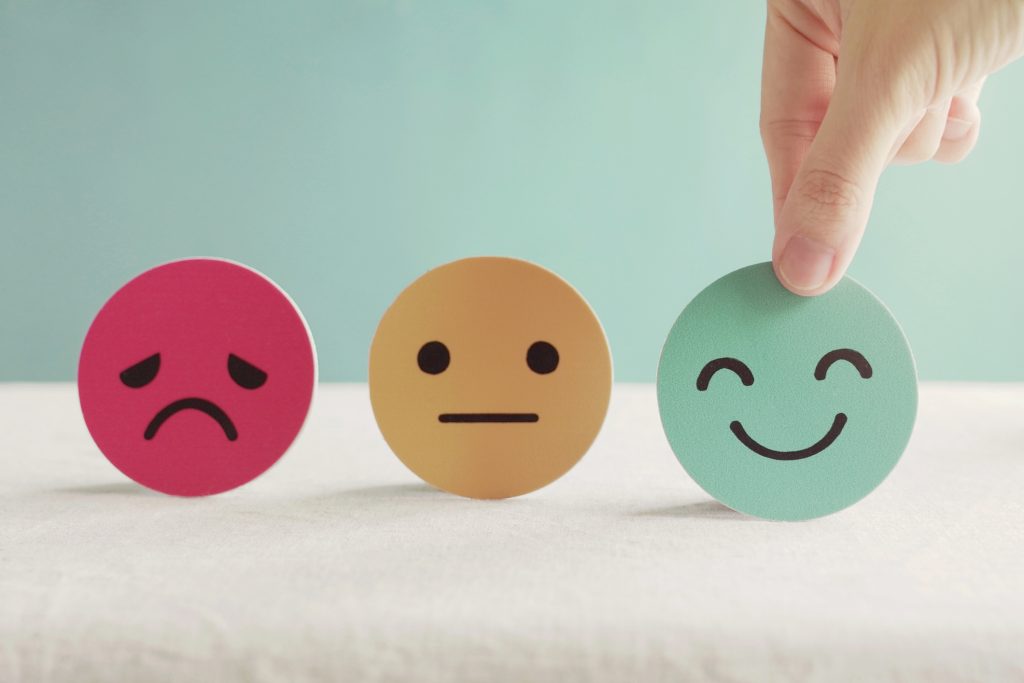 Important customer satisfaction metrics
To assess and quantify customer satisfaction, businesses rely on a variety of metrics to gauge customer satisfaction beyond the CSAT, each providing valuable insights into different aspects of the customer experience. Collectively, these metrics can give you a holistic view of your customers and their experiences with your company, painting a comprehensive picture of how customers perceive your offerings. So, while customer satisfaction has its own metric—the CSAT—it shouldn't be looked at in a vacuum and instead be in comparison to other customer analytics in customer experience.
Some of the most crucial customer satisfaction metrics include:
Net Promoter Score (NPS): This metric measures the likelihood of customers recommending your product or service to others. It's a powerful indicator of customer loyalty, satisfaction, and engagement.
Customer Satisfaction Score (CSAT): CSAT measures how satisfied customers are with a specific interaction or experience. It's often gathered through post-interaction surveys.
Customer Effort Score (CES): CES assesses the ease of completing a task, such as making a purchase or resolving an issue. Lower effort correlates with higher satisfaction.
Churn Rate: Churn rate reflects the percentage of customers who stop doing business with you. High churn rates may indicate low satisfaction levels.
Now that you know who your customer is, why CSAT is so important, and what metrics you want to pay attention to, it's time for the next step in the process.
Do you know what key drivers are affecting your customer satisfaction?
Find out with Sogolytics!
How to measure and track customer satisfaction
Effective measurement and tracking of customer satisfaction require a systematic approach using a robust customer experience management solution.
In a broad sense, you'll take three steps:
Implement targeted surveys: Craft well-designed surveys tailored to your specific goals. These surveys can be distributed through various channels, such as email, website pop-ups, or mobile apps.
Analyze customer feedback: Collect data from surveys, reviews, and social media. Utilize sentiment analysis tools to understand the emotional tone of customer comments.
Utilize customer analytics tools: Leverage advanced analytics tools to gain deeper insights into customer behavior, preferences, and patterns. These tools help you identify trends and opportunities for improvement.
It's a continual cycle, though, gathering data, analyzing it, and then acting based on your insights. As you keep this communication open and use the feedback gathered to inform your decisions, you'll see enhanced customer experiences!
What features should your customer satisfaction feedback solution have?
Good customer satisfaction software is a crucial tool for effectively measuring, managing, and improving customer satisfaction. It should offer a range of features to streamline the process of collecting and analyzing customer feedback, enabling businesses to make informed decisions and enhance the overall customer experience.
Not sure what you should be looking for?
Here are some key features that a robust customer satisfaction software should have:
Multichannel feedback collection: The software should support feedback collection across various channels, such as email, SMS, web forms, mobile apps, and social media. This ensures that you can capture customer sentiments from different touchpoints.
Customizable surveys: The ability to create tailored surveys allows you to gather specific insights relevant to your business objectives. Customization options should include question types, branding, and survey design.
Real-time feedback: Real-time feedback capabilities enable you to capture and respond to customer feedback promptly. This helps in addressing issues quickly and capitalizing on positive feedback.
Automated surveys: The software should allow you to set up automated survey triggers based on predefined events or customer interactions, such as after a purchase or support interaction.
Sentiment analysis: Advanced sentiment analysis features help you understand the emotional tone of customer comments, allowing you to gauge not only what customers are saying but also how they feel.
Reporting and analytics: Robust reporting features provide actionable insights by summarizing feedback data in easy-to-understand visualizations and reports. Look for features like trend analysis, benchmarking, and customizable dashboards.
Integration capabilities: Seamless integration with other tools, such as Customer Relationship Management (CRM) systems, help consolidate customer data and provide a holistic view of customer interactions.
Data security and compliance: Ensure the software adheres to data security regulations and offers features like data encryption, user access controls, and complies with industry standards.
Survey distribution and management: Effortlessly distribute surveys to target audiences, manage survey distribution lists, and monitor response rates. Features like scheduling and reminders can improve survey completion rates.
Mobile compatibility: With the prevalence of mobile device usage, mobile-responsive surveys and user interfaces are essential for capturing feedback from customers on various devices.
Closed-loop feedback: The software should enable you to close the feedback loop by allowing follow-up actions based on customer comments. This includes routing feedback to the relevant departments for resolution.
Multi-language support: If your customer base spans different languages, the software should offer multi-language support for surveys and feedback collection.
Customer segmentation: The ability to segment customer feedback based on demographics, behavior, or other criteria allows you to tailor your strategies to different customer groups.
Predictive analytics: Advanced CSS may offer predictive analytics capabilities, helping you forecast future trends and potential customer satisfaction challenges.
Training and support: A reputable CSS provider should offer training resources, documentation, and responsive customer support to assist with software implementation and usage.
Scalability: As your business grows, the software should be able to accommodate increasing feedback volume and adapt to changing needs.
Cost-Effectiveness: Consider the pricing model of the software and evaluate whether it aligns with your budget and expected return on investment.
Choosing the right customer satisfaction software is crucial for effectively managing customer feedback and driving improvements in the customer experience. Evaluating these features and aligning them with your business needs will help you make an informed decision that supports your customer satisfaction goals.
Make sure your #CX software has these 17 must-haves features to improve your #CSAT!
Click To Tweet
Why you should collect feedback from multiple channels
Diversifying the channels through which you collect feedback ensures a more comprehensive understanding of customer sentiment.
Consider implementing:
Email surveys: Send post-purchase or post-interaction surveys to gauge satisfaction levels.
Website surveys: Utilize pop-up or embedded surveys on your website to capture immediate feedback.
Social media listening: Monitor social media platforms for mentions and comments related to your brand.
Customer support interactions: Gather feedback through interactions with your customer support team.
There are plenty of touchpoints where you can collect customer satisfaction data to analyze and complete the picture.
How to identify key drivers of satisfaction
Unveiling the key drivers of customer satisfaction is pivotal for targeted improvements. By making changes based on drivers, you'll see a greater impact on customer satisfaction and better ROI.
There are several ways you can identify key drivers:
Data analysis: Scrutinize feedback data to identify recurring themes, pain points, and positive experiences.
Segmentation: Divide your customer base into segments based on demographics, behaviors, or purchase history. This segmentation can reveal distinct satisfaction drivers for different groups.
Correlation analysis: Examine correlations between various factors—product quality, customer service, website usability—to uncover which elements most strongly influence overall satisfaction.
Customer journey mapping: Map out the customer journey to identify critical touchpoints where satisfaction can be optimized.
Understanding what factors drive customer satisfaction is essential for targeted improvements. Analyze feedback data to identify common themes and pain points.
Look for trends and correlations that shed light on things like:
Product Quality: Is the product meeting customer expectations in terms of performance and durability?
Customer Service: How effectively is your customer service team addressing inquiries and resolving issues?
Website usability: Is your website user-friendly, intuitive, and easy to navigate?
Communication: Are customers receiving clear and timely communication throughout their journey?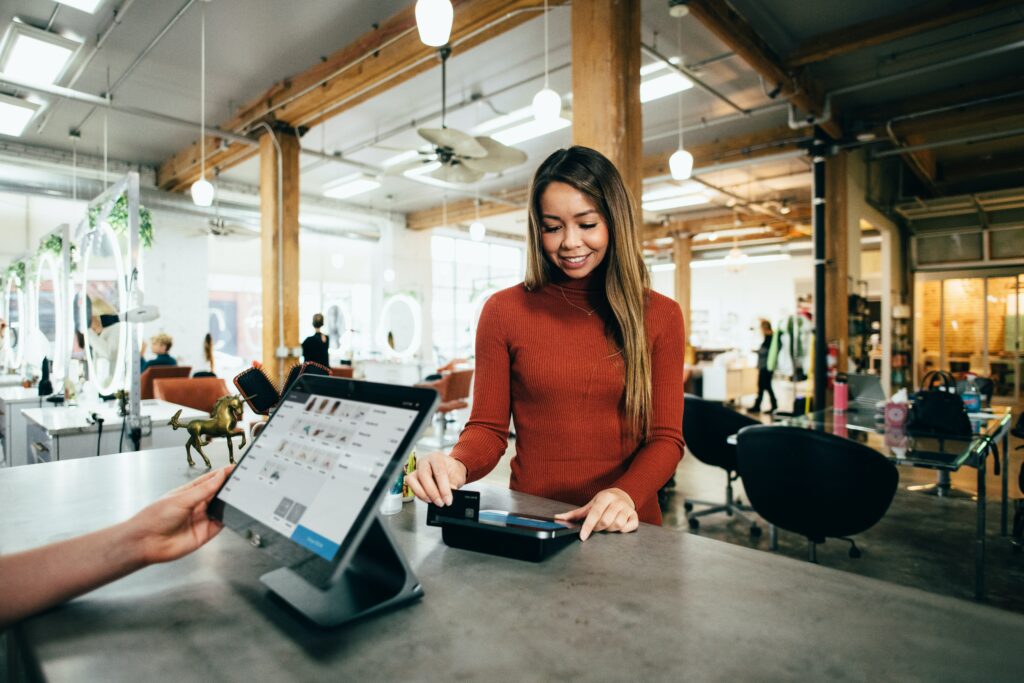 How to get better responses from customer satisfaction surveys
To maximize the quality and quantity of survey responses, consider these strategies:
Keep surveys short: Respect your customers' time by keeping surveys concise and focused.
Use clear language: Frame questions using simple, jargon-free language to avoid confusion.
Offer incentives: Provide incentives such as discounts or entry into a contest to encourage participation.
Timing is key: Send surveys at appropriate times, such as after a purchase or support interaction.
Succinct and clear questions: Craft concise and clear survey questions to minimize respondent confusion and ensure accurate feedback.
Incentives: Consider offering incentives, such as discounts or entry into a sweepstakes, to motivate customers to complete surveys.
Timing and frequency: Strategically time your surveys, such as immediately after a purchase or interaction, and avoid bombarding customers with excessive survey requests.
Mobile optimization: Ensure your surveys are mobile-responsive, acknowledging the prevalence of mobile device usage among customers.
How to leverage feedback to improve customer satisfaction
Feedback alone is insufficient; you must act on it to drive positive change:
Acknowledge feedback: Respond to customer feedback promptly, demonstrating that you value their input.
Continuous improvement: Use feedback to iteratively enhance your products, services, and processes.
Employee training: Train your staff to deliver exceptional customer experiences based on feedback insights.
How can you create a customer satisfaction action plan
A structured action plan ensures that efforts to enhance customer satisfaction are strategic and sustainable:
Set clear objectives: Define specific and measurable objectives aligned with your business's mission and customer satisfaction goals.
Resource allocation: Allocate the necessary resources—financial, personnel, and technological—to support your initiatives.
Implement changes: Roll out improvements across various touchpoints, departments, or processes based on the insights derived from customer feedback.
Monitor and evaluate: Continuously monitor and evaluate the impact of your initiatives on customer satisfaction metrics. Be prepared to adjust your plan as needed.
How Sogolytics can help
Sogolytics is a cutting-edge customer feedback and analytics platform that empowers businesses to unlock the full potential of customer satisfaction:
360-degree feedback collection: Gather feedback from various channels to gain a comprehensive view of customer sentiment.
Advanced analytics: Leverage state-of-the-art analytics tools to extract actionable insights from feedback data.
Real-time reporting: Access real-time dashboards and reports to make informed decisions on the fly.
Integration capabilities: Seamlessly integrate Sogolytics with your existing tools for a unified customer experience strategy.
Customer satisfaction is not just a metric; it's a guiding principle that shapes your business's success. Cultivating customer satisfaction isn't a luxury; it's a necessity for any business aiming for sustained success. By understanding the diverse expectations of your customer base, actively seeking their feedback, and making data-driven improvements, you can forge a path towards lasting customer loyalty, brand advocacy, and growth. Armed with the strategies and tools presented in this guide, you're poised to embark on a transformative journey—one that places customer satisfaction at the heart of your business's mission and fuels your ascent to new heights of achievement.
We'd love to see how we can help you put these strategies into action!