Imagine this, you're sitting at home scrolling on the internet, looking for a better way to clear your skin and thin the fine wrinkles at the corner of your eyes. You've been looking for a reputable brand, researching the reviews, noting any complaints on Better Business Bureau, and making sure you're crossing your T's and dotting your I's.
Suddenly, every other commercial break on YouTube is about the newest trending eyes cream or gold foils. Your Instagram feed is stuffed with beauty-focused reels and you can't seem to get away.
You're not going crazy. Yes, those sites do seem to be watching you.
Welcome to the world of personalization, where every click you make, every step you take, I'll be watching you. (Just kidding.) (Or am I?)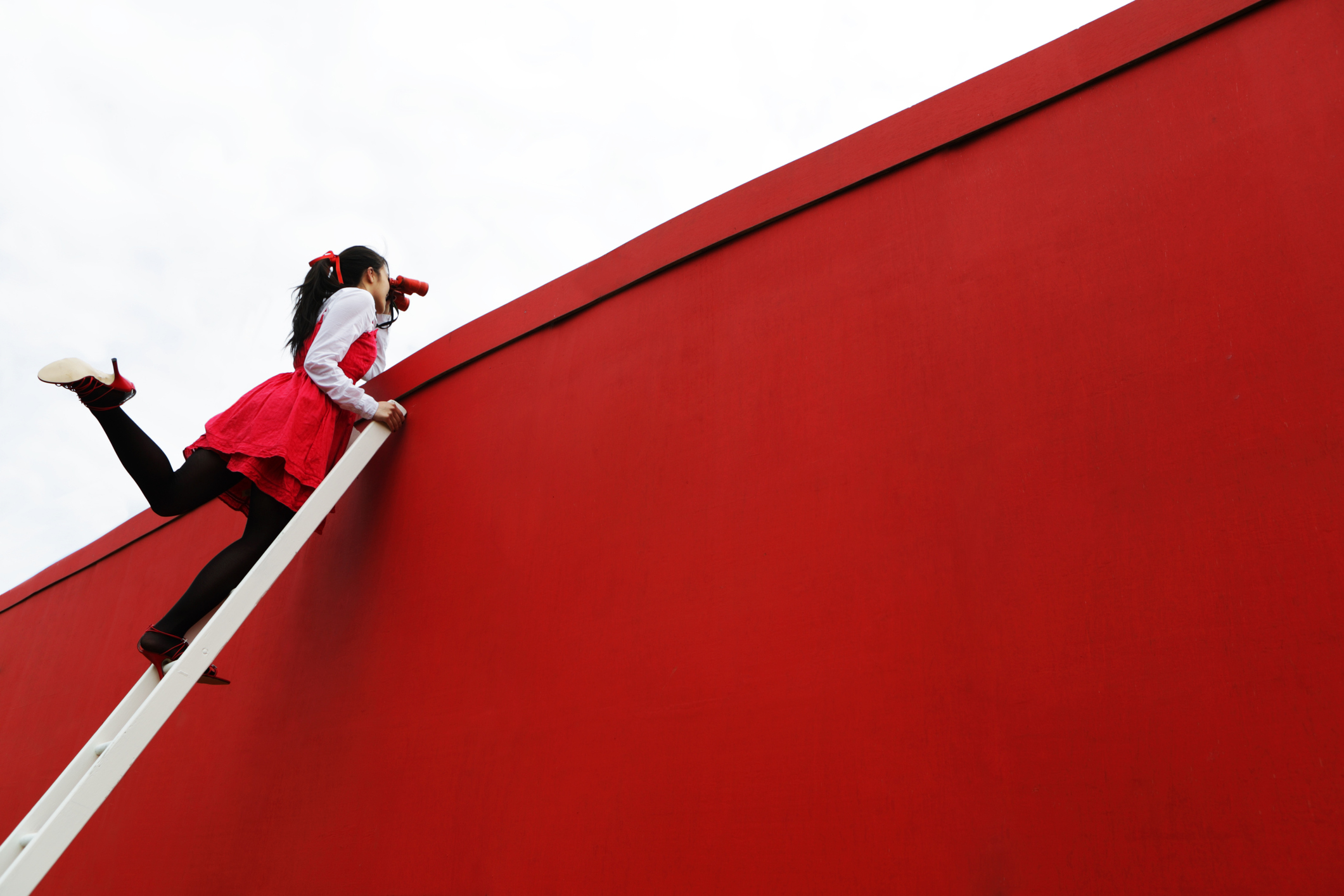 As much as personalization has improved the customer experience, there's a fine line between personalization and becoming creepy. Too often, things get too real, and being careful to use personalization the right way is the job of every organization that cares about customer experience.
Is there, in fact, somebody watching you?
So, what is personalization, really?
Firstly, let's define what personalization is. Personalization is the act of tailoring a product or service to an individual customer's preferences or needs.
Personalization aims to enhance the customer experience by making it more relevant and convenient for the customer.
Personalization can take many forms, including personalized recommendations, targeted advertising, and even customized products.
On the surface, personalization seems like a no-brainer, right? Who doesn't want a tailored experience? In fact, 80% of consumers are more likely to do business with a company if it offers a personalized experience. But that isn't all. Personalization can also lead to increased sales and customer loyalty.
Don't believe me?
91% of consumers are more likely to shop with brands that recognize, remember, and provide relevant offers and recommendations.
That's amazing. It makes sense why personalization and getting it right is so important to companies and customers alike. Unfortunately, it's not always handed properly and can leave customers feeling uncomfortable and more likely not to continue wanting to deal with your brand.
Don't be a stalker
Personalization can quickly become creepy if not done correctly. Many people are familiar with the amazing show You on Netflix, which follows Joe Goldberg, a bookstore manager obsessed with a customer named Guinevere Beck. Joe starts to stalk Beck both online and in real life, learning everything he can about her through her social media accounts and even breaking into her apartment. It's safe to say that Joe takes personalization to the extreme.
While most companies aren't stalking their customers like Joe, there are still plenty of examples of creepy personalization in the real world. For instance, have you ever visited a website and had an ad for that exact product follow you around the internet for weeks? Or received an email from a company addressing you by your first name, even though you've never interacted with them before? These are just a few examples of personalization gone wrong. There's an argument of the separation of personalization vs. privacy, especially in the banking industry.
Companies behaving badly
Sometimes it may be a bit difficult to see how personalization can cause potential issues:
In 2012, Target sent a teenage girl coupons for baby-related products based on her purchase history, leading her father to discover she was pregnant before she told him. Target had identified certain patterns in her purchasing behavior, such as buying unscented lotion and certain vitamins, that suggested she was likely pregnant, and used this information to target her with personalized ads. The incident raised concerns about the level of detail that companies have access to and how they use it.
In 2017, a fitness tracking app called Strava released a global heat map that revealed the locations and exercise routes of military personnel, including those in sensitive or classified locations. The map was created using data from users who had enabled location tracking, and it revealed the personal information of military personnel who had not realized the implications of sharing their workout data. The incident raised concerns about the potential security risks of collecting and sharing personal data.
In 2019, Amazon came under fire for using algorithms to generate personalized recommendations that promoted conspiracy theories, false health claims, and other harmful content. For example, a search for "vaccines" on Amazon's website would often lead to books promoting anti-vaccine views. The incident raised concerns about the ethical responsibility of companies to ensure that personalized recommendations are accurate and not harmful.
In 2014, Facebook came under fire for conducting a study in which it manipulated the emotions of nearly 700,000 users by showing them either positive or negative content in their newsfeeds. The study was designed to test how emotions can spread through social networks, but many users felt violated by the manipulation and questioned the ethics of the study.
In 2018, the dating app Hinge announced that it would start using machine learning to recommend ideal dates for its users based on their "most compatible" preferences. However, the app's algorithms were criticized for reinforcing gender and racial stereotypes, such as suggesting that Asian women should only date white men.
In 2019, Google faced backlash over its use of language models trained on vast amounts of data to generate personalized responses to search queries. The models were found to have built-in biases that reflected societal prejudices and stereotypes, such as assuming that women belong in the home and that certain races are more likely to commit crimes.
Personalization and technology
In addition to these best practices, there are also technological solutions that can help, too! For instance, artificial intelligence (AI) and machine learning (ML) can be used to personalize the customer experience without crossing the line. By analyzing customer behavior and preferences, AI and ML can create more relevant and convenient recommendations and offers for the customer. Additionally, AI and ML can detect and prevent personalization efforts that may be seen as forced or intrusive.
Moreover, companies can leverage personalization to create a more diverse and inclusive customer experience. Personalization can be used to cater to the unique needs and preferences of different groups of customers, including those with disabilities, those from different cultural backgrounds, and those with different interests and hobbies. By doing so, companies can create a more inclusive and welcoming environment for all customers.
How to provide (non-creepy) exceptional experiences
So, how can companies avoid crossing the line into stalker/"that's weird" territory?
Transparency
Customer control of data
Us data ethically and responsibly
Don't one-size-all with your approach to personalization
One way is to be transparent about data collection and usage. Customers should be informed about what data is being collected, how it will be used, and who it will be shared with. Here's the thing, 92% of consumers are more likely to trust a company with their personal information if it is transparent about its use. It's as simple as being open and honest.
Another way to avoid becoming creepy is to give customers control over their data. Customers should have the option to opt out of data collection and can delete their data if they choose to do so. This gives customers peace of mind and shows that the company values their privacy and is not just using their data for their own benefit.
Companies should also use data in a responsible and ethical way. Personalization should be used to enhance the customer experience, not to manipulate or deceive customers. Companies should also ensure that the data they collect is accurate and up-to-date. Inaccurate data can lead to misguided personalization efforts and ultimately hurt the customer experience.
It's also important to note that personalization is not a one-size-fits-all solution. Different customers have different preferences, and personalization efforts should reflect that.
Of course, personalization can be a powerful tool for enhancing the customer experience. However, it's important to use personalization in a responsible and ethical way. By doing so, companies can create a personalized experience that is both relevant and convenient for the customer, while also building trust and loyalty.
It's worth noting that personalization is not the only way to enhance the customer experience. While personalization can be a powerful tool, it's not always necessary or appropriate. For instance, some customers may prefer a more traditional, one-size-fits-all approach, while others may value a high level of personalization. Companies should be mindful of these differences and adjust their approach accordingly.
Now is the best time to get feedback from your customer with powerful analytics to drive action. Don't know where to start? We're here to support your efforts!