Healthcare is expanding rapidly, and digital healthcare facilities are becoming more and more commonplace. In fact, the digital revolution is transforming the online healthcare space by making it more accessible to people living in remote locations!
The global digital health market's solutions and innovations depend on emerging technologies embracing AI and machine learning to address several chronic disease sufferers, especially in more inaccessible regions. The technologies and offerings that have made the most waves include mHealth (or mobile health), telemedicine, telehealth, health IT, personalized medicine, and wearable devices.
The increasing demand for these offerings is putting extreme pressure on improving communications and collaboration between healthcare professionals in the center of the emerging digital arena. For example, speedy conveyance of lab results will bolster doctors' efforts to control drug usage and suppress harmful side effects. Moreover, diagnostic systems, electronic health records (EHR), and wireless technologies are drawing on streaming data to pinpoint immunization dates and patient history. But, it doesn't stop there. Indeed, digital data ordering also covers allergies, medications, radiology images, diverse diagnoses, lab test results, treatment plans, and insurance information. When you put it all together digitally, patient treatment improves significantly.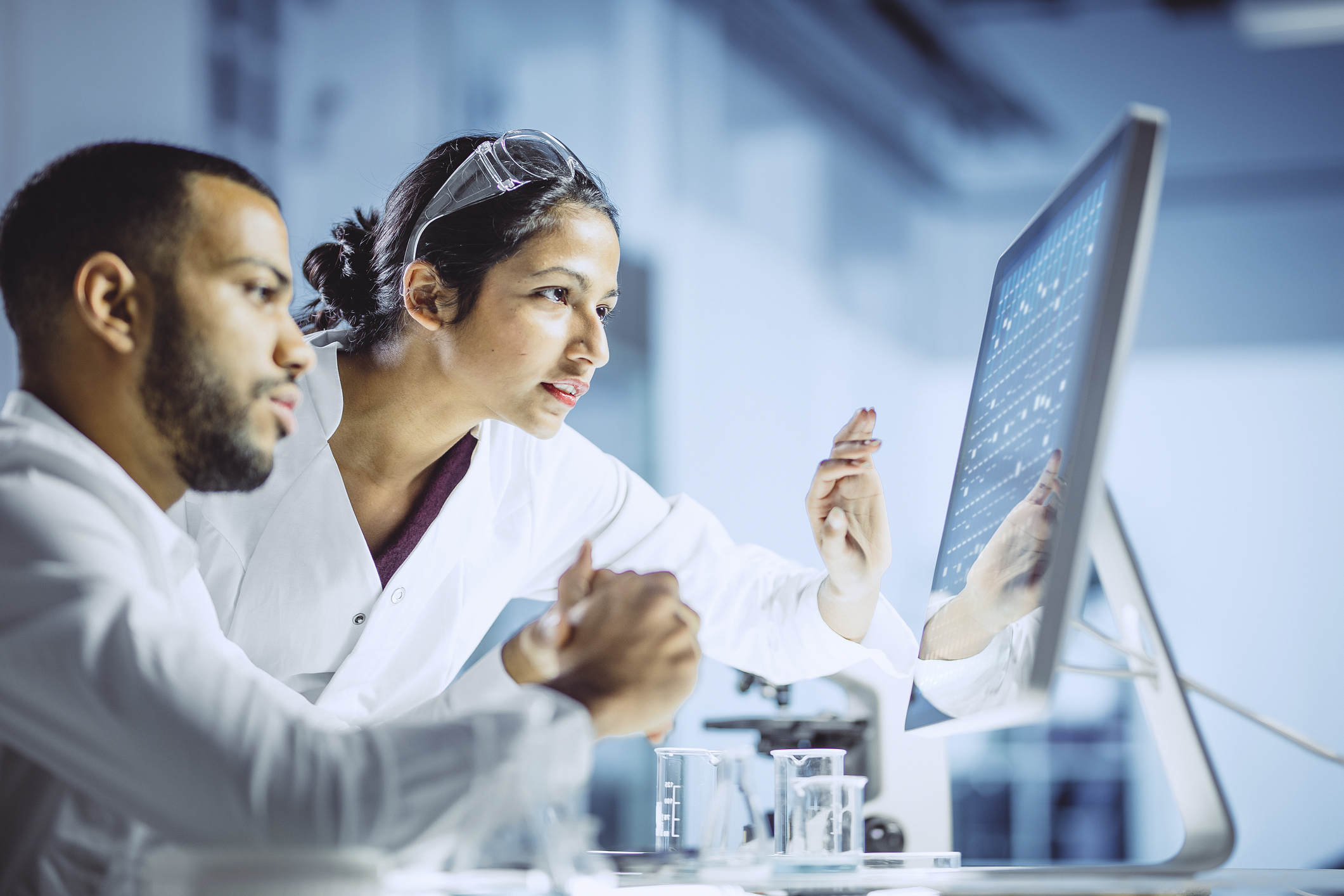 Who's driving change in digital healthcare?
The stream of technology-centric innovations is an encouraging trend that offsets the problems described above.
In fact, technology has become central in helping various leading healthcare companies innovate and provide better, more efficient, and accessible healthcare for their patients. For example:
Tandem Diabetes Care recently updated its touchscreen insulin pump to allow diabetes patients to integrate updates between electronic devices. Thus, they can seamlessly manage their insulin intake with a personal computer, updating data to their pumps for automatic insulin regulation.
Staying on the diabetes track, Onduo, a joint venture entity in the healthcare industry, is introducing digital methods for confirmed diabetics to become more proficient in their drug usage and lifestyle habits. They go even further, communicating virtually with those who are not yet confirmed as having diabetes but most likely to contract it.
HomeCare Connect, a Florida-based home healthcare company focused on the workman's comp arena has introduced Tele-Connect. The latter is a free app that provides injured employees with the digital framework to call healthcare specialists and caregivers via tablets, smartphones, or computers.
Other prominent industry disruptive participants in digital health are Oura Ring, Vantage Health, Mendelian, Galileo Health, Doctor On Demand, and Butterfly. They are merging and acquiring names, looking to carve out a dominant position, thus creating the ability to provide advanced, cost-effective technology. In addition, a primary focus is on sharing patient information from labs, pharmacies, clinics, and imaging facilities to emergency centers in seconds, not days – making the process more efficient.

Let's look at some of these innovations impacting the industry:
The Oura ring
This one is in the wearable tech category, deploying sensor technology to transmit data points via Bluetooth to monitor several anatomical vitals. Metrics are related to readiness for the day, quality of sleep, daily calories burned, and signs of COVID-19. Many of their functions overlap with the Apple watch (i.e., tracking sleep patterns, registering pulse rate, detecting and flagging heart rhythm), so it's not the only tech entity covering this aspect of digital healthcare. However, The Oura ring's meaningful point of difference (versus other "smart rings") is that its sensors can pick up temperature movements as small as 0.1°C, putting it in another league when it comes to accuracy.
Vantage Health (now part of NEC)
A digital health company dedicated to outpatient referral processing with its AI-centric technology, branded as Rego. Recognizing that hospitals have limited resources and capacity, Rego equips clinicians to divert patients to alternate care services versus the routine go-to action of sending patients directly to a hospital. Thus, it significantly improved efficiency during COVID-19, bypassing the transmission risk associated with crowds and taking pressure off the hospitals.
Mendelian
This company's specialty is developing an AI-enabled diagnostics platform that's clinician-friendly to accelerate the early diagnosis of rare diseases with accuracy. It hits directly at the nagging issue of rare disease misdiagnosis that results in the loss of valuable time as patients endure unnecessary referrals with frustrating delays. Aside from extra pressure on the healthcare system with added costs, patients lose the opportunity to beat the disease as time works against them. Therefore, Mendelian's value proposition is saving more lives while also saving time and money.
Galileo Health
Galileo has developed a healthcare app to promote professional virtual primary care. Subscribing members connect to Galileo Health's physician team with the broad expertise to diagnose, prescribe, and refer in the same way as one would expect a family GP to react. Furthermore, all interactions and patient/team dynamics occur within a flexible user-friendly and convenient framework. As a result, Galileo has the potential to collaborate with a mainstream telco to reach a broad audience, giving extraordinary leverage to its unique software, healthcare experience, and physician team combination.
Doctor On Demand
Here's another company making substantial headway in the telemedicine services arena. Like Galileo, it provides licensed physician team expertise to give patients virtual care, as they say, "on demand." They cover traditional primary care but also extend their services to deliver mental stability resources (i.e., psychiatrists and psychologists). Their slogan – Total Virtual Care – conveys the company's mission to offer broad virtual healthcare consultation. Again, it lends itself to telco collaboration, allowing the latter to diversify its services by launching a virtual primary care service.
Butterfly 
This company has invested time and capital in developing disruptive chip technology that fits hand-in-glove with a portable handheld ultrasound machine. The latter, connected to a smartphone, allows the physician to perform ultrasound scans seamlessly via five different imaging modes. Moreover, twenty presets of common abdomen, bladder, and lung scans make it a cinch to deploy. Indeed, Butterfly is the first affordable whole-body imager making groundbreaking headway to penetrate rural markets.
Alongside startups and smaller companies entering joint ventures, the massive contributors are traditional healthcare, SaaS, and IT giants collaborating to shift or accelerate their digital focus in all directions. These are:
Athenahealth
McKesson Corporation
Qualcomm
LifeWatch
AT & T
Cerner Corporation
Philips Healthcare
Cisco Systems
iHealth Lab
eClinicalWorks.
We should expect these entities to guide and energize the global digital health markets, injecting robust brand recognition, financial stability, and extraordinary after-sales service. Their priorities are to address the imbalances created by poor infrastructures and lack of capital in developing nations resulting in:
Severe signal disruptions
Obstructions to virtual consultations
A slowdown of data flow to the most needed locations.
It's crucial to appreciate that the patient experience (PX) in the digital environment has to traverse dozens of virtual touchpoints. When they falter for any reason, the entire journey can screech to a halt. Consequently, it's vital to coordinate technology-enabled care around personal digital media and mobile devices to reach a broad audience of health and social care workers, caregivers, engineers, clinicians, scientists, researchers, and patients, aside from the core healthcare professionals. In this way, digital expertise overlaps healthcare with health economics, management, and public health.
The Global Digital Health Market: Dealing with the regulations that impact digital healthcare progress.
Healthcare IT, extending to tablets, smartphones, and other mobile platforms, is the key to sustained market growth. On another level, bio-sensing advancements in wearables connecting to improved blood pressure, glucose, and diabetes monitoring, have significantly boosted the global digital health industry. However, on the negative side, sticky security and privacy issues, inhibitive capital expenditure, onerous maintenance requirements, and fractured infrastructures hamper digital healthcare progress, thus cutting off the remote areas most in need.
PX with chronic diseases is a severe concern to public health authorities. Did you know that 60% of people in the US suffer from chronic ailments, and 40% suffer from more than one? As a result, the Health Information Technology for Economic and Clinical Health (HITECH) Act and the Health Insurance Portability and Accountability (HIPAA) Act prioritize digital advancement in all aspects of healthcare. In particular, it aims to de-escalate chronic illness incidence in the growing senior population.
Germany is another national example of authorities stepping in to harness digital health to the population's most critical needs. They've assisted by increasing smartphone penetration, encouraging technological innovation, initiating national usage of eHealth cards, and easing regulations regarding eHealth.
China has deployed similar eHealth technologies connected to mobile devices to grow their health markets for speedier chronic ailment solutions.
The future of digital healthcare and PX
Digital healthcare is a phenomenon that parallels AI's prominent influence on our lives. With data in the cloud available to startups and medical professionals, virtual remedies across a spectrum of medical disciplines are in the mix and gaining traction daily. It's especially noticeable in remote regions and populated cities where the opportunity to save time and money without compromising results is evident. Undoubtedly, innovative thinking will stream through at an accelerated rate over the next few years, changing how we experience professional medical care. COVID-19 contributed much to the reawakening, providing a springboard that many tech/medical collaborative formations are taking advantage of.