Cheers, one of the most iconic television shows ever broadcast, followed the lives and loves of various bar employees and patrons. The show, punctuated by the popular theme song "Where Everybody Knows Your Name," spoke powerfully, albeit comically, to our desire to be known, to be remembered — to matter. And as anyone who has either received stellar service or horrendous service can tell you, the difference between the two often boils down to the little things.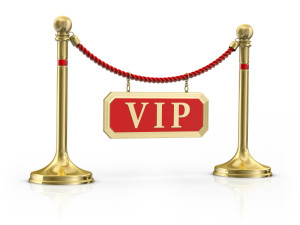 Think about your favorite establishment. What makes it so special? Could it be the warm greeting you receive after a long day? Maybe you're served your favorite item without asking for it. And, every now and then, they might give you something extra on the house.
Now imagine walking in right now. Instead of a hearty greeting, you receive blank stares. You ask for "the usual" and get something you've never had and don't even like. It's as if you've never been there. These people know you; you've had a million conversations with them. Why are they treating you like a stranger? Your opinion of the place would probably drop more than a few notches.
Personal, genuine customer service is one of the strongest guarantees of brand loyalty. And technology has made it even easier for businesses to cultivate meaningful relationships with their patrons. Unfortunately, many companies still neglect to do this, especially when asking their busy customers to provide much-needed feedback. I've received dozens of surveys from companies I frequently patronize, and it's like they never knew me.
Sogolytics's Skip Logic allows you to create a personalized survey experience that builds trust with your customers. Piping lets you insert a respondent's answer to one question into subsequent questions, while Branching routes participants around irrelevant questions based on their answers to previous questions. Combined with other features, such as Pre-Population and Rules & Alerts, Skip Logic gives you a unique opportunity to connect with survey respondents on an individual level.
Consumers today expect a personal touch. And Sogolytics provides businesses with the tools they need to respond in kind. A dusty neighborhood bar shouldn't be the only place providing excellent customer service.
So next time you're designing a survey, don't skip logic. Use it.