You have probably heard a lot about all of the amazing benefits of drinking more water. It's one of the easiest ways to get energized, help your body and brain function optimally, and naturally reduce your daily caloric intake.
Yet, many of us don't drink enough water on a daily basis. And now with summer upon us—and a likely increase in pool time, beach time, vacation time, and generally more time outside—you should be consuming even more water to prevent dehydration and fatigue. So there couldn't be a better time to join a "drink more water" challenge yourself, or to organize one for your employees.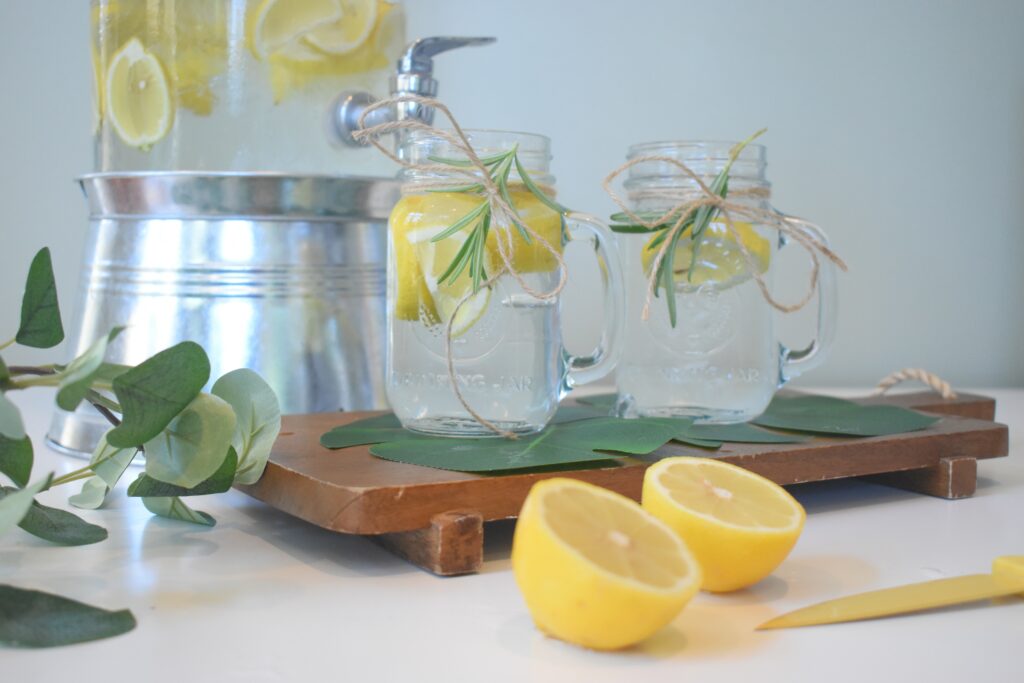 What is a "drink more water challenge"?
First things first: Water means water. Caffeinated or sugary beverages, including coffee, iced tea, soda, and even sports drinks, do not count toward your daily water intake.
Soda, for example, is filled with added sugars and calories – while providing no nutritional value. According to a Gallup study, 48 percent of Americans drink soda daily, which can increase the risk of chronic illness. In fact, the risk of developing diabetes is 26 percent higher for people who consume one or more sugary drinks every day.
Replacing your daily soda with a glass of water, on the other hand, will reduce your daily intake of sugar and calories, and will help to keep you hydrated.
While different studies have produced varying recommendations over the years, this article by the Mayo Clinic suggests that drinking eight glasses of water a day is a reasonable goal.
8 tips to get into a water-drinking routine (and enjoy it!)
1. Don't try to drink a lot of water at once. It's much easier to drink it in smaller quantities but more frequently throughout the day.
2. You don't have to consume all of your daily water intake during work hours—any time of the day counts.
3. Tie your water intake to specific events during your day, such as one cup of water when you wake up, another one upon arriving at work (or turning on your work computer, for those of us working from home), another cup with each meal, and so on.
4. Hungry? Don't immediately reach for a snack—drink a cup of water first. In many cases, the hunger will just go away.
5. Feel free to flavor your water if you'd like. A few favorites: lemon, lemon and cucumber, strawberry and lime, fresh mint leaves.
6. Tap water not exciting enough? Try sparkling water, which you can easily make at home with devices like DrinkMate and SodaStream.
7. Always keep your water bottle within reach.
8. Order water when eating out at restaurants. You'll reduce calories and save money.
The benefits are worthwhile
There have been a lot of research studies conducted and articles written about the health benefits of drinking enough water. Sources like Harvard Medical School, WebMD, Mayo Clinic, BBC Good Food, Healthline and others mention countless ways water does the body good. Here are some of the biggest benefits:
Water promotes weight loss. Drinking a glass of water before meals can help you feel fuller and help reduce the total number of calories consumed. Water helps to boost metabolism, end even more so if the water is icy cold, because the body works to warm the water up, burning a few extra calories in the process.
Water helps energize muscles and maximize physical performance. This isn't surprising when you consider that muscle is about 80 percent water. When your body doesn't have enough water, it can't work properly. Dehydration can cause dizziness, fatigue, nausea, muscle cramps, fast heartbeat, and more. On the other hand, drinking enough water helps reduce joint and back pain, as well as headaches.
Water can help improve memory and mood. Research has shown that even mild dehydration may impair cognitive performance in various ways, such as attentiveness, concept learning, critical thinking, and how someone uses their judgment, memory, reasoning, and concentration.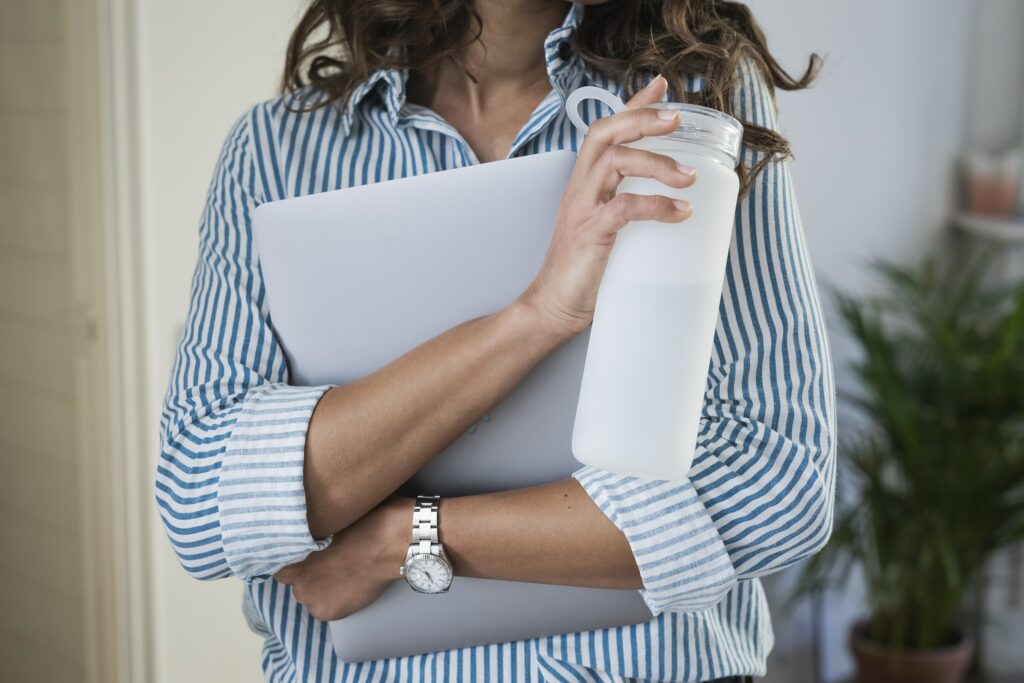 Making it a corporate challenge
A water drinking challenge for your employees this summer will help to promote the value of health and wellness within the workplace. Consider these tips to help set this challenge up for success:
Create a simple plan that will help to align your team on the wellness challenge goals, sign-up process, communication plan, kick-off date, duration, and prizes.
Promote the challenge internally using a variety of communication methods, from email to corporate newsletter, to intranet portal, to team meetings.
Hold a kick-off event to generate excitement for the challenge.
Provide an easy way for participants to track progress and connect during the challenge. A simple Excel or Word template could work.
Encourage and highlight executive/manager participation.
Provide incentives or other prizes for participating. Depending on your budget these could range from a Certificate of Achievement to branded t-shirts or water bottles for all participants.
Assess the success of the challenge with this post-activity evaluation form.
Interested in other employee corporate challenges for this summer? Check out this Summer Security Shred challenge (Hint: No workout required!).
If you'd rather stay focused on employee wellness and well-being and are looking for the right platform for engaging and listening to your employees, let's connect! Our experts will gladly give you a free, no-obligation overview of SoGoEX—our intuitive platform for collecting honest, specific, and useful feedback with ease, and for turning those answers into advanced analytical insights that drive positive change across your organization.