In today's rapidly evolving technological landscape, AI powered technologies are making their way into various industries, including human resources. Ironic, perhaps?
Just like SICO, the robot from Rocky IV who provided support to Paulie and Rocky Balboa before the big fight, AI has the potential to revolutionize how HR professionals operate and enhance employee and customer experiences.
It is important to note that SICO's original design was to assist with autism research in younger children, which was still very limited in the 80's. In fact, SICO did help in real life with Sylvester Stallone's autistic son, Seargeoh.
Leveraged well, AI can be extremely beneficial in a wide variety of situations. However, when it comes to HR, it is important to strike a balance between both, human intelligence and AI capabilities.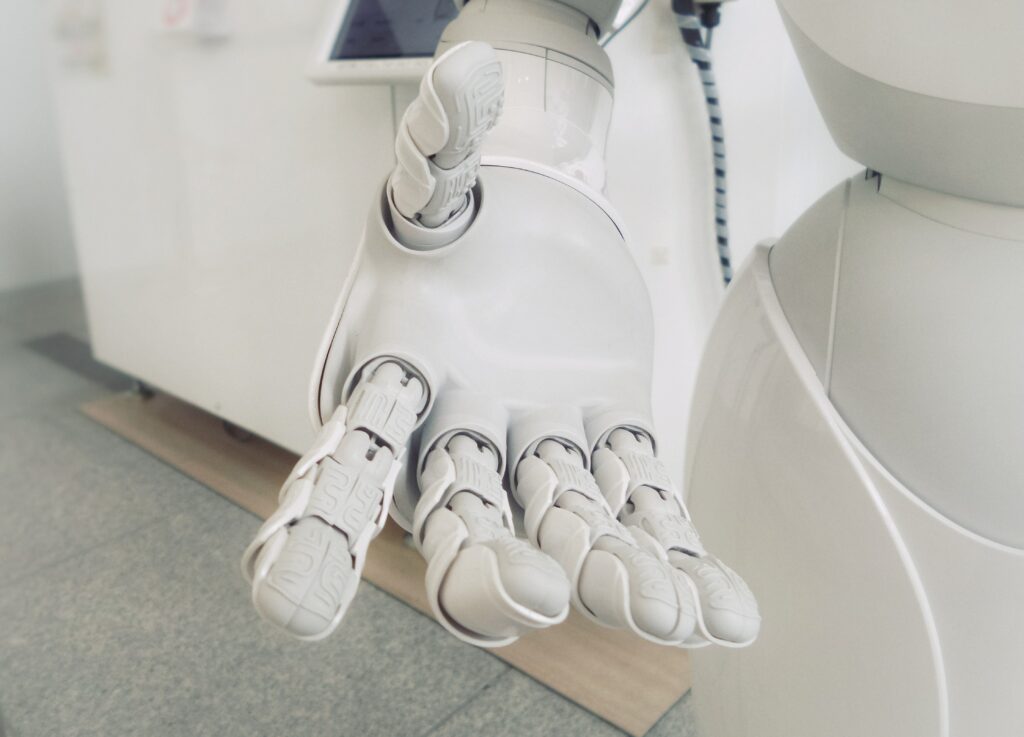 The importance of balancing human intelligence and AI capabilities in HR
Recognizing the value of human qualities in HR:
Cognitive skills: Human cognitive abilities, such as critical thinking and problem-solving, are essential in understanding complex HR issues and making informed decisions.
Intuition: Human intuition plays a crucial role in understanding employee needs, motivations, and potential conflicts that may not be captured by AI algorithms.
Empathy: HR professionals bring empathy to the table, enabling them to understand and address employee concerns with compassion and care.
Logic: Human logic helps in weighing various factors and making fair judgments that consider both the organization's objective and the well-being of employees.
Establishing corporate culture and employee well-being:
Human HR professionals play a vital role in shaping and maintaining a positive corporate culture that fosters employee engagement, satisfaction, and productivity. Individuals possess the emotional intelligence to address employees' needs, resolve conflicts, and build strong relationships within the organization. HR professionals can ensure that HR practices align with ethical standards and promote diversity, inclusivity, and fairness.
Ethical considerations and potential biases in AI-powered HR
Bias in AI-powered HR:
AI algorithms can inherit biases present in the data they are trained on, leading to unfair treatment of certain groups of job seekers. While this is never intentional, care must be taken to ensure that AI systems do not discriminate based on factors such as gender, race, age, or background.
Ethical use of AI in HR:
HR professionals need to consider the ethical implications of AI-powered HR technologies and ensure responsible and transparent use. Clear guidelines and regulations should be established to govern the collection, storage, and use of employee data to protect individual privacy. Regular training and education programs can help HR professionals understand the ethical considerations related to AI and make informed decisions.
Leveraging AI for streamlining recruitment processes
While I wear a few different hats at Sogolytics, recruiting will always be a focus. I acknowledge the potential drawbacks of AI, but firmly believe in its power to revolutionize the hiring process and improve candidate experiences. When utilized effectively, AI can automate essential tasks like candidate outreach, resume screening, and scheduling.
With the help of generative AI, we can personalize communication with candidates, resulting in significant time savings. Not only does this approach increase response rates, but it also enhances the likelihood of positive responses, which is the end goal when we click send.
If you're interested in delving deeper into the recruitment angle, I recommend reading "How Generative AI can Maximize Candidate Response in Hiring", a recent article in Forbes.
AI can also aid Human Resources with the following:
Automation
Data analysis
Recruitment and selection
Learning and development
Employee support and engagement
Skill identification and career development
Team up with AI, don't be scared
Like SICO, AI-powered technologies have the potential to revolutionize HR management. SICO was designed in the early 1980's. And just to give you a glimpse into how popular AI tech is becoming – I had a relative of SICO in the robot community serve my meal at a Denny's diner in 2021!
So, it is important to remember, if we strike a balance between human intelligence and AI capabilities, we can enhance efficiency and drive success not only in HR, but across other areas of our businesses and lives as well.
Sogolytics' integration of an AI text assistant powered by OpenAI is a prime example of how AI is being harnessed right to improve survey projects and obtain better data and results. Mirroring this tech-first approach, let's pave the way to a successful future in HR by embracing change and leveraging AI.
Not sure how your employees and customers will react to AI integration? Ask them!
The Sogolytics feedback and experience management platform helps you collect the data you need to make informed decisions. Request a free demo today and discover how our platform can support your team's success.