Ready for a check-up on the service you provide? We've recently discussed the importance of understanding the differences between voice of the patient, patient satisfaction, and patient experience to know what really matters. (Catch up here!). Now it's time to delve deeper into the metrics you can change to help improve the patient experience.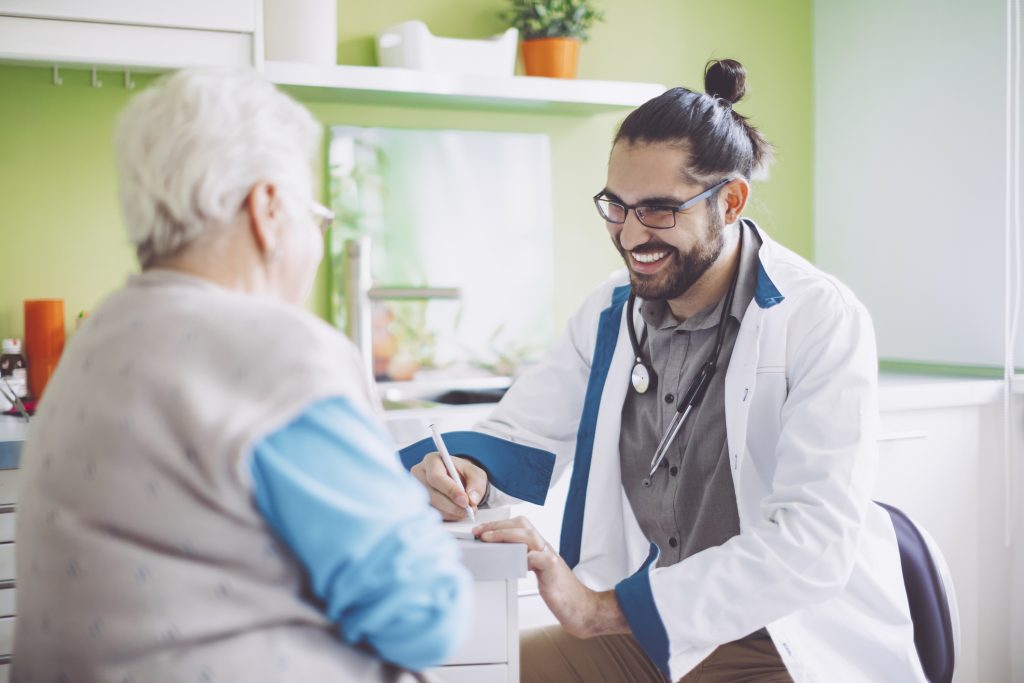 Imagine: You walk into a clinic with a stomach ache, and you can't really stand up without wanting to fall. At one of your worst moments, you've come to a place that you know can help you feel better.
"Fill out these papers," an admission clerk says, tossing a clipboard in your direction before turning back to her personal cellphone conversation. There you are, left waiting for over an hour before ….
We don't need to go on much further with this scenario to understand no one wants to be treated this way, even if they are feeling well. In most healthcare settings, people tend to be at their most vulnerable and require compassionate care.
There is one factor that explains the employee's actions and — by virtue of experiencing it — the patient's negative experience: Employee engagement.
Employee engagement is the emotional and intellectual commitment an employee expresses toward their job, manager, and the organization. The employee described above is disengaged, disinterested in doing the bare minimum of their job, and because of this, the employee's actions impact every aspect of the patient experience.
So how do we change this scenario, and why is employee engagement so important for the patient experience?
The Four Pillars of the Patient Experience
As we've defined, patient experience is the sum of all interactions, shaped by an organization's culture, that influences patient perceptions across the continuum of care. Using this as a springboard, we can trace how employee engagement has a profound influence on the four pillars of patient experience.
Interaction
Interaction is a broad word here, but it covers all touchpoints — from patient to healthcare workers, locations, contacts, and more. The employee described above was the first personal contact — or touchpoint — for the patient coming into the clinic. The patient wasn't greeted with a smile, wasn't treated with respect, and wasn't granted any sense of value.
Studies show there is a direct correlation between employee engagement and satisfaction to the patient experience. Press Ganey published a report showing that individual employees with high satisfaction/engagement tend to have high patient satisfaction scores.
A fully engagement employee is:
Invested in any of their assigned tasks
Interested in furthering the organization's goals and vision
More proactive when at work
More enthusiastic about their roles and responsibilities
Your employees are one of your top detractors or promoters of your organization, and they will interact with outsiders more positively when they are engaged. In the previous scenario, a fully engaged employee would have greeted the patient with a smile and compassion and assisted with the admission process. Very simple things, but a world of difference for the patient. An engaged employee will perform better at any touchpoint along the continuum of care.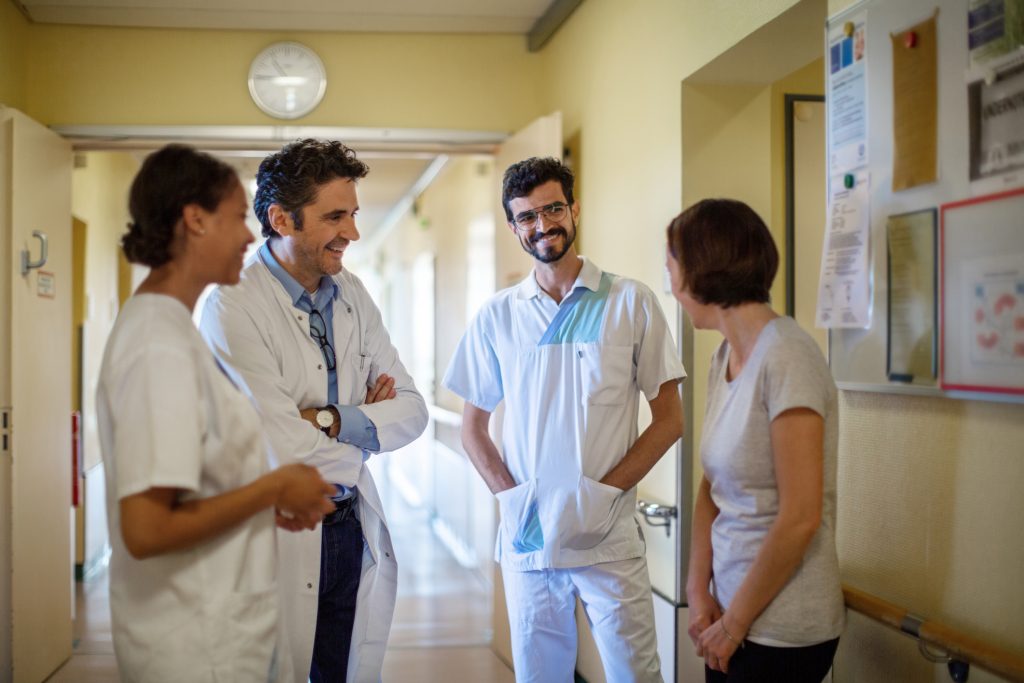 Culture
Culture covers the visions, values, people, and community created by the healthcare system.
It all starts with employee satisfaction, a key driver for employee engagement. When an employee feels valued, respected, and believes in the company, they are more engaged with that company. Employee satisfaction and experience analysis is important to increase engagement, and it's absolutely critical to evaluate your employee engagement to maximize on this potential.
The idea is simple: Add value to your employees and they will in turn pass this value on to your patients. Company culture is no different from other cultural groups people identify with. They have visions, missions, values, and people who work together to create the culture.
Employees who are engaged believe in their company and promote that culture in their actions with others. Mayo Clinic, based out of Rochester, Minn., was ranked the No. 1 best hospital in the world in 2021. Their primary value is "the needs of the patient comes first." They've consistently ranked highly in diversity and inclusion year after year, with excellent patient experience and satisfaction ratings, and continue to expand to different locations.
Why? Because they understand and incorporate the voice of the patient into their system and culture. Their employees believe in these values and cultivate it, giving greater value to their patients every step of the way. The Mayo Clinic is the ultimate success story of how employee engagement can be the top driver for the patient experience, and how the patient experience can create a powerful and successful healthcare system.
Perceptions
Perceptions refer to what is recognized, understood, and remembered by the patients and their families. Of course, these perceptions can vary based on several factors such as background, values, culture, experience, etc.
Perceptions are key and can make—or break—any organization. When a patient perceives to be valued as a person instead of the profit they can bring, their experience is improved. This is the true essence of patient-centered focus in the healthcare industry.
There's a saying "perception is reality", and this is true in this instance. If a patient perceives they are valued, they believe they are. If they perceive they are well taken care of, then they will believe it. This can even be the different between a patient being involved in their care or not. You don't want to think of any of these pieces in a vacuum, but parts of a whole that, when handled well, create a body of good experience for a patient.
A hospital or clinic could have the best nursing staff in the world, but no one would believe it if the building they worked out of was dirty and falling apart. This isn't to say you should lie to your patients, this would be easily debunked by other facets of their care. What you should do is create an authentic balance of care and compassion along the touchpoints of their care.
The Hospital Consumer Assessment of Healthcare Providers and Systems, or HCAHPS, is the first standardized, national, publicly reported survey of patients' perspectives of healthcare. It's based heavily in the patients' perception of care, and is an important baseline for patient satisfaction. Capturing patient feedback to address issues and make improvements is paramount, and a Patient Satisfaction Survey is the right tool to help you get started.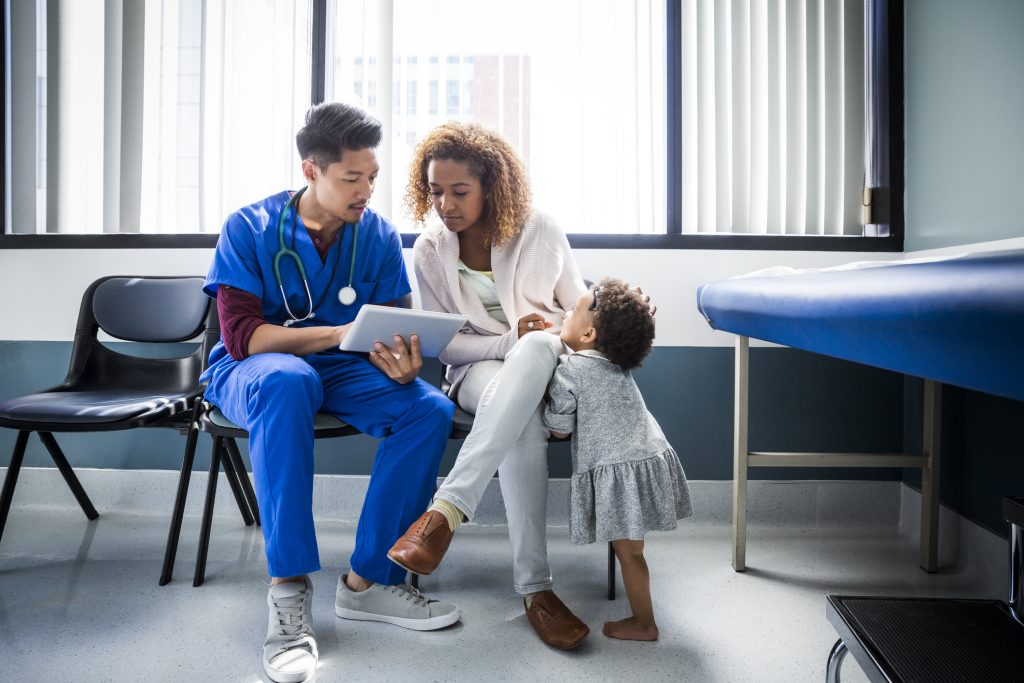 Continuum of care
Employee engagement is shown to help in several areas: patient satisfaction, patient experience, employee retention, and — perhaps most importantly — patient safety.
In its "To Err is Human" report, the Institute of Medicine noted that 98,000 deaths annually in the healthcare system could be directly attributed to preventable medical errors. And some of these errors could be attributed to disengaged employees.
Gallup found that employee engagement is a strong indicator of patient safety outcomes — with improved employee engagement comes improved safety for patients. The more your employees are engaged from the first patient touchpoint to the last, your patients will have a positive perception about the continuum of care they receive from your organization.
A perfect match
Employee engagement and patient experience are two sides of a single coin. Focusing resources on your employee experience within your organization is a key part of improving the patient experience: Understanding the needs of your employees is the same as understanding the needs of your patients.
If you want to learn more about how Sogolytics can help you, schedule a demo today!