Tab dropped her keys on her side table as she walked in the door, kicking off her shoes to let her aching feet breathe. She'd worked a 16-hour shift because two nurses had called off to take care of their own sick kids; she was short an aide down 100-hall, their Alzheimer's ward; and State was set to come in within the next three-week window.
She was exhausted.
The problem? As the Staffing Nurse, she'd have to keep working like this for the foreseeable future if they couldn't get more nurses hired (and keep their current ones). Retention was low, hiring was stagnant, and Tab didn't know how many more shifts she could cover.
What could she do? How long could they run this way? Should she hire three LPNs or two RNs? She couldn't afford three RNs to cover the shifts she needed, but they were more experienced with geriatric care than the new—albeit cheaper—LPNs who could cover the schedule quickly. Would all the overtime put her own job in jeopardy soon?
As the Staffing Nurse, patient care depended on her. As a single mom, her kids depended on her. She had to figure this out.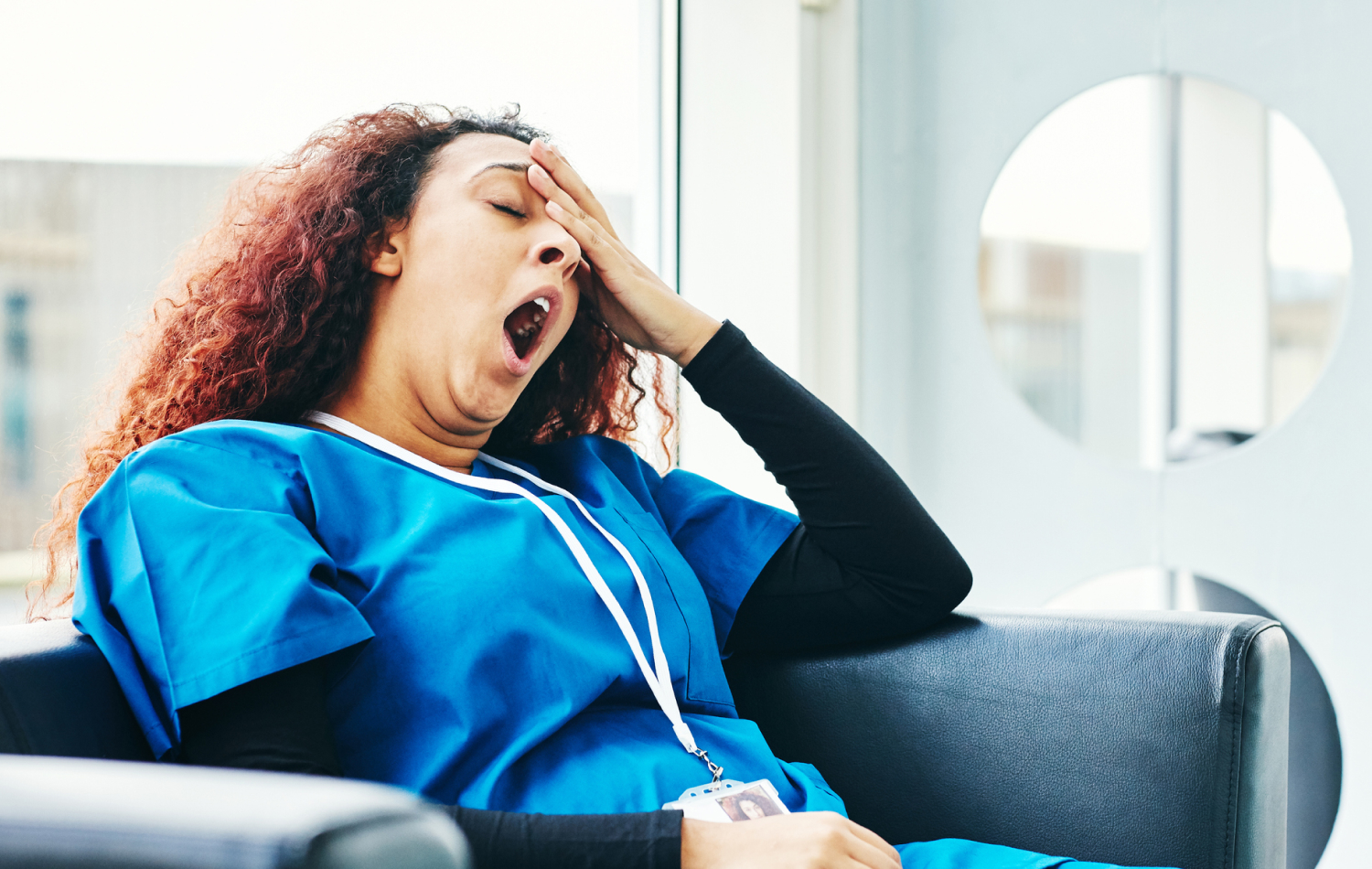 The Staffing Problem
Unfortunately, Tab's story is a familiar one in the healthcare industry. It's a two-pronged problem: retaining current employees and attracting new talent in a field where burnout, pressure, traumatic work environments, and expensive skillsets are the standard. The American Hospital Association called this workforce shortage that hospitals are currently suffering through a "national emergency."
How did we get here?
An aging population has led to more people needing care than ever before, which puts more strain on hospitals and long-term care services (LTCs)
Not enough nursing faculty to teach new nursing students because the low pay makes it difficult to attract qualified professors
Burnout is built into this demanding field and creates high turnover
COVID is now a new reason for staffing problems where many healthcare workers suffered workplace injuries during the pandemic and after, thinning the workforce while also sending employee burnout and employee grief levels to dangerous new heights
Start attracting and retaining top talent
Find out what really matters with our employee satisfaction survey template!
The Laws of Attraction and Retention?
While seemingly separate, effective strategies can tackle the problems of healthcare employee retention and attraction together. Consider focusing on short-term and long-term goals.
Short-term strategies to attract employees and improve retention:
Better pay – it's a common refrain, but it's important to offer pay that matches the demand in the healthcare industry.
Sign-on bonus – can attract more applicants to a posting at competitive pay.
Job satisfaction – helps improve retention because satisfied and engaged employees are less likely to churn. And in terms of attracting candidates, happy employees can be ambassadors for their employer and invite others to join the company.
Well-being – staff well-being initiatives can lead to improved employee satisfaction and retention, but also can improve patient outcomes and patient safety.
Pulse check – check in with employees to understand their current satisfaction and where you can improve their experiences.
Long-term strategies to attract employees and improve retention:
Scheduling – implementing AI staffing technologies to ensure staff isn't overworked takes time and planning, but automation can help to address some staffing concerns and build well-being into the staffing model.
Telemedicine – expanding digital care can help with facility shortages if appointments can be done without physically seeing a patient.
Diversity – recruitment of more minority nursing staff and practitioners would help to fill ranks, as well.
Pulse check surveys can help you improve employee retention.
Click To Tweet
Keep an eye on the entire employee journey
The employee lifecycle (ELC) starts with attraction and recruitment, followed by onboarding, development, retention, and separation. An employee experience platform can help you to manage the entire employee journey just as carefully as you manage each patient's journey. This kind of a systematic approach allows you to understand what makes your current employees happy and engaged, gauging their current satisfaction levels, and finding out if they are part of a positive work culture. Beyond measuring what matters, you must also offer competitive pay, create memorable employee experiences, and take work-life balance into account to attract top talent.
A plan starts to form
Tab sat at her desk as she thought. She could offer a small sign-on bonus for experienced med aides, open overtime temporarily for CNAs with medication certification, and then switch around a few nurses to cover the rest of the month.
It would still be tight, but it would work to help her recruit more med aides and nurses to cover the shifts. She'd figure this out. Maybe soon she'd even get a chance to sleep through the night or go out to lunch with her daughter, as she'd promised for so long
Tomorrow, T. We can go tomorrow, maybe.
Get real, get better
Tab isn't just a character in a story. She was my mother. I knew the challenges she faced both as her daughter and later as a colleague. The struggles of staffing shortages in the healthcare industry are a very real—very human—problem with faces, names, and families.
Solving these issues isn't just for operational excellence but to continue to be better humans.
Because as we know better, we do better.
Now is the best time to collect healthcare staff feedback with powerful analytics to drive action. Don't know where to start? We're here to support your efforts!