Few event planners are organizing in-person events for their clients in the foreseeable future, thanks to our current global pandemic. While it feels like everything has come to a standstill, you have a few options for hosting events, but it depends on safety factors. Let's look at what you must consider for both in-person and virtual events during uncertain times.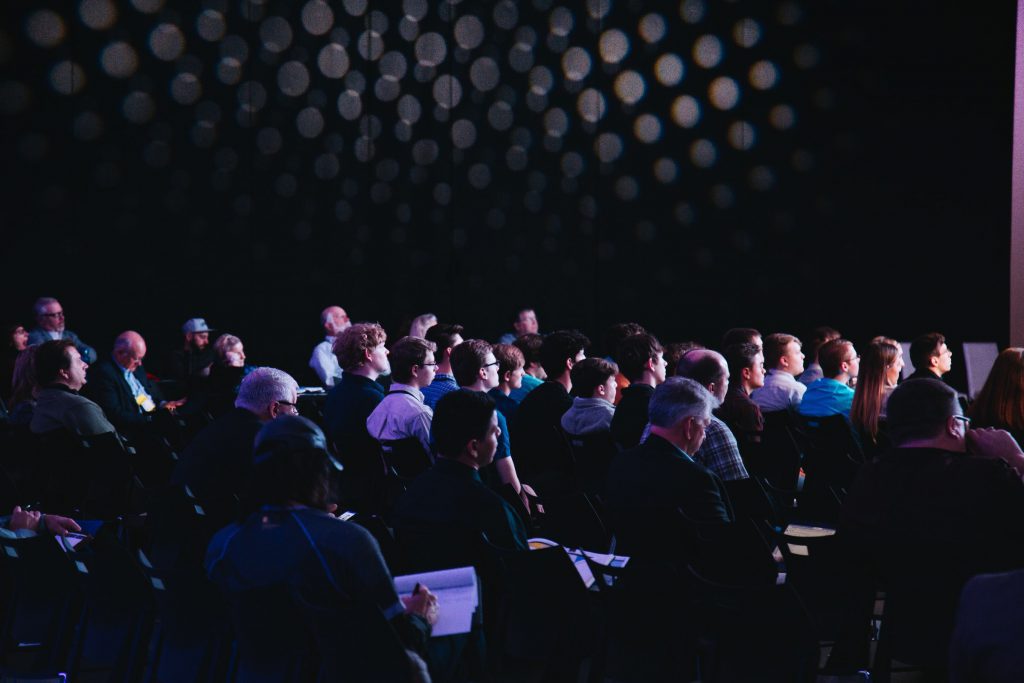 When will attendees feel safe meeting in person?
Not everyone will agree when it's safe for individuals to attend an in-person event. In particular, people have varying opinions about how to safeguard themselves and others during the pandemic. As a result, many are considering online or virtual events to keep people interested and engaged.
Several ivy league colleges decided to hold virtual classes for the first semester of this new academic year because they've determined this is the safest course. Other colleges, universities, and event organizers are taking a hybrid approach. They will open up their event/class on a limited basis with plenty of room for social distancing as well as attending event sessions online when possible.
Finally, some organizations' clients would rather meet in person to get the best information in interactive real-time instead of waiting for an online version. While organizers can put in place certain safety measures to protect these individuals, they're more than willing to brave the conditions to get the information they need.
Remember Goldilocks and the Three Bears? Today's individual wants options so they can choose what works best for them. And the best way to determine what the vast majority of a target audience is willing to "bear" (no pun intended) in uncertain times is to ask them directly through a survey or a phone call.
What you must know before moving forward with an event
First and foremost, you must understand what the county/city/state health offices mandate is safe. Is your location restricted for types of events? Some locations are forbidding large, in-person events. It's important to check the mandates and orders for your locale before you organize an event.
Perform your due diligence first to determine if there is a mandate, like everyone attending must wear a mask. How must you perform social distancing where mandated? Find out the exact rules and mandates you must fulfill if you want to hold your event safely and within your city's restrictions. This can vary greatly from state to state and even from county to county within a single state.
It's up to event organizers to understand the various safety laws, regulations, and rules in any state or local area. Staying abreast of the mandates and more in your location will help you determine whether to postpone, cancel, or significantly cut back on your number of attendees.
Take advantage of the CDC's "Event and Gatherings: Readiness and Planning Tool." You'll find great ideas on how to keep everyone safe as well as a multitude of checklists to make sure you're being safe, following all guidelines, and taking all health and safety measures into consideration.
What types of event to consider
You have options for hosting an event. Let's look at a few for your consideration.
Internal Event

. Families might determine it's safe to get together, and companies might feel it's safe to schedule an internal, employees-only event. You might still need restrictions and cautions in place to make sure everyone practices social distancing and safe health.

External Event

. This includes your wider circle, such as customers and vendors. You'll need stronger restrictions to make sure everyone is practicing safe social distancing, wearing masks, and attending to other safe health practices.

Virtual Event

. One of the safest methods but least likely to engage everyone is a virtual event where everyone connects on a virtual video conferencing platform. While being the safest method of events, you lose some energy and connections when people are remote.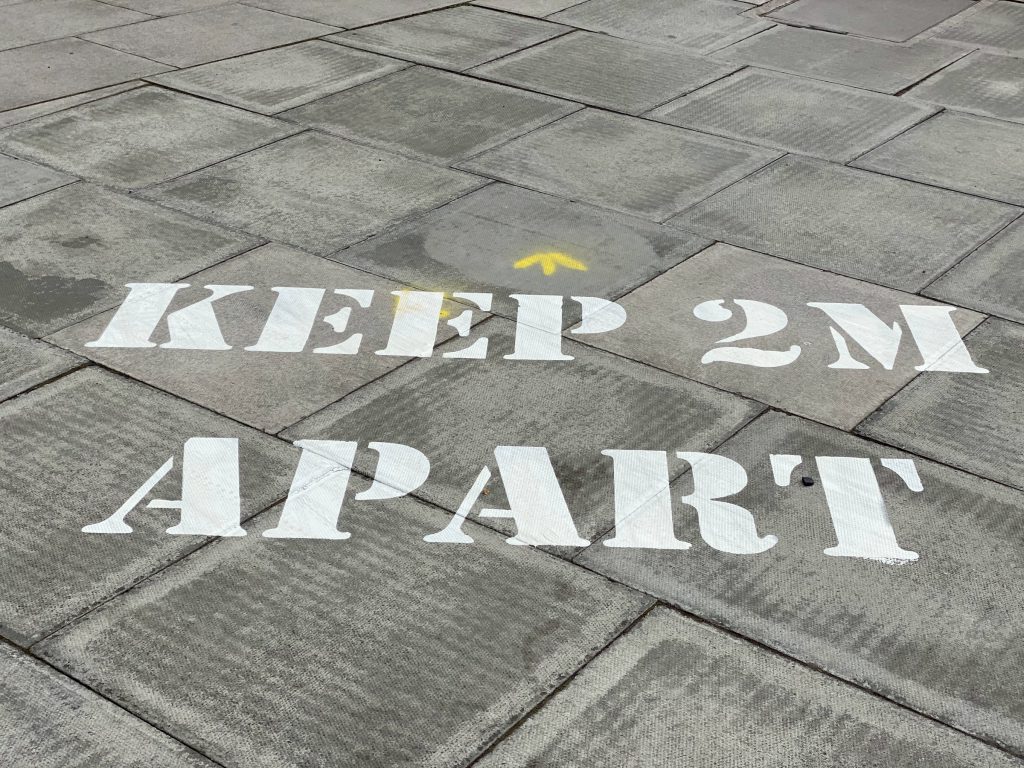 Only you can decide which option is best for your organization. Determine which event option is more acceptable for your business and your event safety measures. Analyze your potential event from all viewpoints. And make sure you understand your legal responsibility to attendees in each case.
If you do plan to move forward with an event, be sure to conduct an event feedback survey to ensure you haven't missed anything — and to inform any future plans.
What industries are most affected?
The following industries are the hardest hit by the global pandemic and may not be in the situation for an event or gathering. Companies least affected by the crisis, and with the capital to continue operating, can benefit better from event organizers.
Leisure and hospitality

. Hotels, Airbnb, restaurants, bars, movie theaters, and other leisure and hospitality organizations are floundering during the global pandemic. Many have not reopened for business and are struggling to keep their business afloat.

Professional services

. Some professional services that rely on in-person service are struggling. For example, barber shops and salons, massage and elective health services, and other service type organizations can either be closed by the state or heavily restricted for operation.

Transportation

. The transportation industry is decimating expenses and payroll because their customers are staying home. Many have cancelled vacations in the United States. And many scrapped trips around the world because of restrictions on who can enter countries.
Other industries like mining, food processing plants such as those who process meat for consumers, and others are finding it hard to operate in a national situation significantly shut down. On the other hand, some businesses are capitalizing on the pandemic and seeing massive growth in revenues.
Your best bet is to research companies who are growing during this time and reach out with surveys to see how you can best help them meet their goals.
Final thoughts
It's a tricky time for the event organization business. Some companies are flourishing while others are floundering. Understanding how a business is functioning in its industry and market is your first step to discovering when, how, and why they might need an event.
Your task is to have a handle on those companies who could safely use an event to generate leads, boost sales, or connect with employees/vendors. Once you understand their challenges, you can determine how best to help them. Then consider sending out surveys to make sure you're on track. It puts you on their radar and offers great insight into their particular problems and needs. Finally, if you do roll out an event, ensure you've covered all the bases with a post-event survey. Whatever the future looks like, we can sure it will be eventful.
Ready to roll? Send out a pre-event survey to find out who's attending, how they'll join, and what they'll expect.