Are you familiar with the idea of experience design? If you've been tracking trends, you know that "experience" is big business these days, and of course, those experiences don't design themselves!
What are the foremost goals of experience design?
The only thing that counts in experience design is that the people it impacts (i.e., customers and employees) should emerge with a smile and a desire to extend their association with the brand or company. At the root of it all lies the premise of putting yourself in the stakeholder's shoes.
Experience design boils down to addressing customers' or employees' primary pain points for unsurpassed customer/employee retention by solving problems better than anyone else. However, that's not enough. To truly excel at experience design, you must leave a memorable brand or company impression and encourage repeat usage, thus enhancing customer/employee loyalty and advocacy.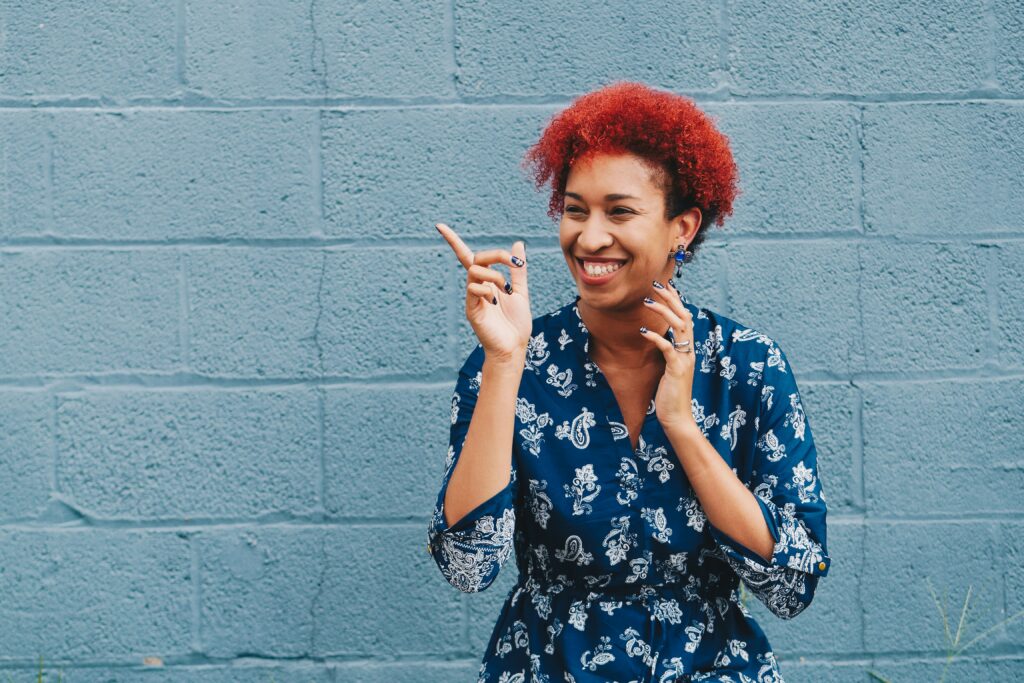 To be successful, the approach must impact customer and employee satisfaction from every angle by:
Innovating new products that address customer/employee needs
Developing unique marketing messages that resonate
Installing productivity-centric workplace programs and processes.
What is experience design and why is it important?
Two activities revolve around "experience design" to provide robust perspectives that put your company or brand ahead of the competition – customer experience and employee experience. Here's how it can have an impact:
Every business entering a marketplace aims to focus on people when considering its design decisions to create a positive customer experience (CX) from end to end. The central theme is to evoke positive feelings and thoughts about your products, services, brand, or outlets.
From another viewpoint, developing an engaging culture-centric workplace structure that balances diverse operations while meeting individuals' aspirations is vital to creating an unsurpassed employee experience (EX).
Touchpoints (TPs) are indispensable components of experience design
What does this mean? Examine how customers and employees behave, feel, or think when interacting with your brand. A suggested approach is mapping out the touchpoints you currently deploy to consolidate employee or customer journeys with your company and brand over their lifecycle. So, yes – it's a little like the "chicken & egg" story, but you have to start somewhere.
Indeed, one's experience design intricately revolves around the efficient architecture of TPs to keep the experience accelerating. Efficiency, in turn, occurs when you change the status quo – adjust the TPs currently in the system to align with the people you're trying to engage.
That's when experience design takes on a life of its own.
So, knowing (a) the target personas and (b) the current strategies (i.e., TP weaknesses and strengths) is ground zero in experience design planning.
The direction explained above moves stakeholders into behavioral and psychographic analysis as the crux of the matter. As a result, no one person is an experience design expert. It generally spreads out, giving design responsibility to teams:
On the EX side – HR executives
On the CX side (with market segmentation) – Sales Enablement Professionals
And, of course, because experience design is so multi-faceted, initiatives shouldn't rule out any specialized skills that could improve the final strategies.
Here's the thing: Humans trying to project themselves into the mindsets and emotional framework of others is not an easy task and is frequently flawed with biases. Therefore, team collaboration is the best way to cover most gaps.
Common techniques in experience design
Experience design goes significantly further than one bite of the apple. As a management discipline, it's incredibly intricate. Thus, it's an evolving process dependent on obtaining end-user survey feedback to test and test again, ironing out the wrinkles.
In addition, based on the principle that experience design is people-centric, there's no substitute for understanding your customers and employers inside and out. It's crucial to accumulate insights into their perceptions, dispositions, aspirations, influencers, social media preferences, online capabilities, and exposure to reviews – every nook and cranny of their behavioral framework.
To ensure you're on top of everything, it isn't enough to stop at feedback. You need the right tools to analyze the feedback gathered – and that's where Sogolytics steps in. The intuitive and interactive platform not only helps increase response rates, but the powerful analytics help you deep dive into the responses to capture the insights you need to take the best next step.
In addition to this, here are some other things you can do:
Concept testing methodologies — that quickly separate the ideation exercises likely to work and those that'll probably peter out.
Max Diff and conjoint — a different form of concept testing best conducted by a professional in the field to create insights that have the power to reconfigure markets.
Naming studies – A science in itself to decide on the brand name that must carry a value proposition on its shoulders over the long run. Believe it or not, the wrong name can kill a great product.
What is an example of experience design?
Credit companies (CCs) like VISA, Amex, and Mastercard have been charging users with debit balances up to 27% annual interest on their card usage, killing their credit ratings simultaneously. The soft trap was that interest charges were zero for the first year (or two) with massive limits and no principal repayment pressure, luring card users into the habit of living off credit they couldn't afford. The primary culprit upsetting consumers everywhere in the US was the CC's system that promoted a "creeping balance" build-up until the debt total was too big to erase.
So, a group of market disruptors presenting a new model, buy now, pay later (BNPL), attacked this pain point with a vengeance triggering a seismic response. Companies like Affirm, Klarna, Latitude, Tabby, and Tamara have fashioned the BNPL industry by shifting consumers to bite-size credit purchases for up to two years. Each one contains strict dollar limitations and a repayment plan that completely liquidates the loan with zero interest charges and mostly no credit checks. To many lost in the CC wilderness of overboard debt burdens, BNPL was a breath of fresh air. Droves of people in the CC black hole with credit scores in the toilet (as a result), grabbed the BNPL opportunity.
How do BNLP entities earn? By charging the merchant a fee commensurate with the credit performance of its customers on the program. In short, they moved customers away from the general bottomless pit of credit buying to an awareness of debt commitment with the reward of no charges if they stick to the program, swiftly liquidating the debt without paying interest.
The bottom line is that the CC and BNLP customer experiences and touchpoints differ significantly. In other words, it shows how their experience designs impacts their success levels.
Other experience design examples
Uber changing the taxi-hailing system.
Micro-lenders attacking traditional banking for small business borrowers.
Online merchants turning retail shopping habits upside down.
In other words, entrepreneurs who detect changing customer orientations ahead of the herd win the game.
Just take the current situation for example. The Great Resignation and mass movement to remote working have driven a pile-driver through traditional HR methodologies. Freelancing has become a mainstream career for many, creating independence and freedoms never previously contemplated.
As a result, companies failing to acknowledge these changes and alter their organizational structures are struggling with employee retention and competing for skills in labor markets.
Again, it comes back to design experiences that engages their staff for the long term.
What is the process for experience design?
We've covered them above from various angles. However, let's take a formalized approach – a bird's eye view of creating experiences:
Step 1 – Strive for user insights by delving into meaningful emotions and resisting superficiality – understand their beliefs, ambitions, and behavioral drivers from every angle.
Step 2 – Translate the data from Step 1 into the target audience's pain points precisely and evaluate to what degree your company and competitors are resolving them.
Step 3 – Challenge pre-existing ideas and traditional methods as solutions and detect the market vacuums that require a different approach. In short, it's a brainstorming session to find the equivalent of Uber's strategy to capture "unhappy taxi hailers." Not every idea has to work; you just have to believe they have a good chance of success.
Step 4 – Zone in on the concepts the team votes for with the highest probabilities of being meaningfully different. The idea is to reject marginal changes and "me too options" – thus grabbing the challenge of pile-driving strategies that will make competitors stand up and notice.
Step 5 – Test all the viable concepts in Step 4 above and seek user feedback at every opportunity. The idea is to test, refine, test again, refine again, and so on. In short, it's ever-evolving.
Conclusion
Ready to get started? By building an experience design strategy that truly caters to your audience, you can tremendously improve customer and employee retention, boost satisfaction, and create an army of advocates.
After all, when you understand and deliver solutions that resonate with the needs of your customers and employees, you will see the results.
However, the first step to creating an impactful experience design strategy is having the right data.
Sogolytics can help! Our intuitive platform allows you to capture honest insights from customers and employees alike. Multilingual surveys ensure that people can communicate in the language of their choice, while guaranteed anonymity makes it easier for employees to be honest.
To top it off, our powerful analytics help you understand the reasons behind the numbers so you can make data-fueled decisions, every time.
To better understand the power of Sogolytics, let's get on a call! We'd love to share all that our platform can do for you!