You know, I'm still a bit surprised as I sit down to write this piece. It doesn't seem like a year ago I could even imagine where I'd be with Sogolytics. Of course, I knew I wanted to stay here and grow from the very beginning.
Sogolytics' corporate culture just seems to do that to you!
But as I reflect on what this year has meant to me, how I've changed, and what I've learned, I'm reminded of my previous post about my first 100 days. I can't believe how much more has occurred and how many things I've learned. It also got me to thinking about how many other employees can evaluate employee experience from such a root perspective.
Well, I am a marketing writer, so I'm sure that factors into my process. But here's hoping that other employees out there will start sharing their experiences and what has kept them engaged, satisfied, and growing with their current companies.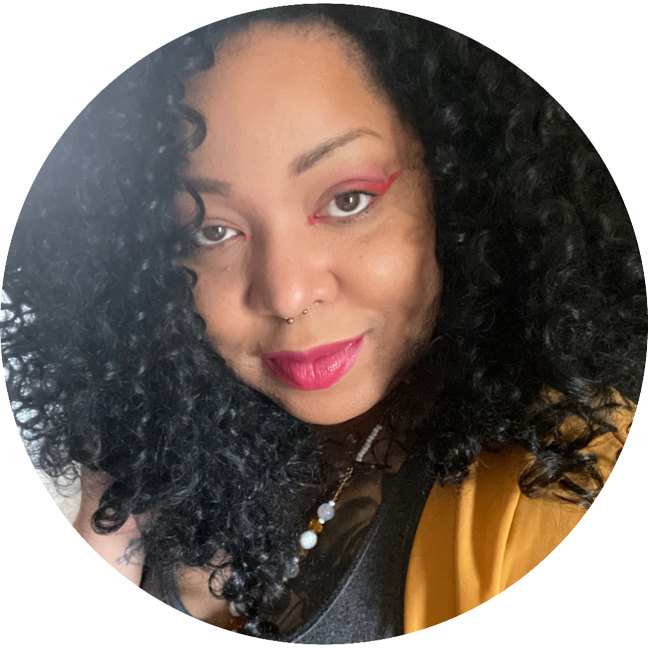 A little about me
Remember me? My name is LeTeisha, but I still prefer to be called Teisha—because LeTeisha is still what my dad calls me when I'm in trouble! I started as a marketing writer for Sogo in October of 2021, just a week or so shy of finishing my MBA from Longwood University—go Lancers! I am an award-winning, international bestselling author; human, snake, and doggy mom; who's addicted to gaming, nerd culture, and diversity topics.
But you know what's really cool?
Sogo helped me find my passion.
I am forever grateful for the way Sogo and the culture here helped me expand and grow to discover what my passions are. I arrived just before Sogolytics' amazing rebranding and being part of that process helped me realize how much I love brand marketing.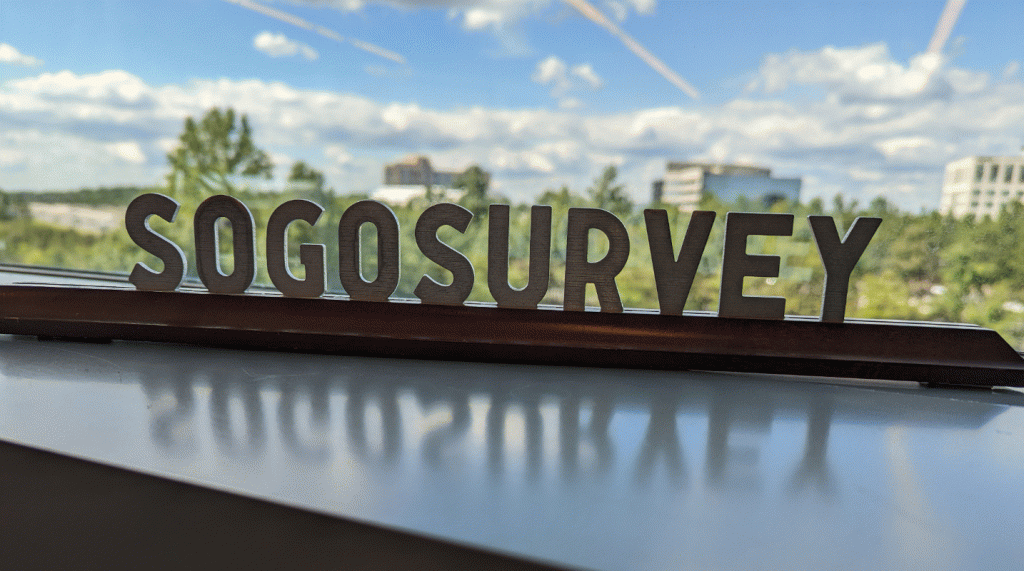 I am obsessed with all of the branding, from voice to storytelling, and I was surprised to find that out about myself. Of course, some of my fellow members on the team—here's looking at you Melissa!—saw that from the very beginning. The point is, how amazing is it, from an employee perspective, to be part of a company that helps you refine your voice and ambitions while also helping you align those with operational strategies and goals?
I am forever grateful for this experience alone. But luckily, that isn't all that I can be happy about.
The cool:
Meet and Greet – something really cool our CEO, Hamid Farooqui, established was meet and greets, along with Tag Tuesday's brought on by our VP of Success, Melissa Krut. It's a great way to learn more about my peers. I got a chance to hear presentations or read emails sharing personal stories, interests, and exciting events from many people I may not have spoken to normally, and it's been a lot of fun. It's pretty normal to "heart react" baby pictures, congratulate engagements, and see my coworkers show off their holiday decorations on any given day, and that's pretty awesome.
Further training – did you know I have a black belt? No, I don't really, but it was fun to go through "Black Belt Boot Camp (BBBC)," an intense refresher training on our platform and all of its features. It's more than just onboarding or quick read-ups on highlights. It's amazing that the company invests in continual training to make sure everyone understands what's new, what our product is capable of, and what we are representing.
The amazing:
Explorative marketing – sounds like a buzzword, but it means a lot to me. Being able to explore what marketing means to me and define it is amazing, and I've been able to do that here. I've got experience writing hundreds of thousands of words in books, but emails? Landing page copy? Branding social posts? And all from a SaaS, experience management perspective? Not so much a year ago—but now I can say that I have. I've written so many different types of content, and that's amazing.
Chances for ownership – it's amazing to have chances to not only get involved, but to take ownership and really understand the background process. That's a different place to be in when you're finding your place within a company. Most may not even have a chance to do it as early in their career as I have, and I'm thankful for that. Taking ownership comes with taking responsibility and having accountability, which also leads me to have greater respect for what leadership faces every day.
The challenging:
Experience – not my experience with the company, because that has been amazing, but gaining greater experience and expertise in areas that I now write about or interact with. I have to research what may not be my own area of knowledge. It's a challenge, but it's one I enjoy doing and learning. Having experience is important in today's world for employees, and gaining it can be a struggle for anyone. It's also a struggle to earn it on the job, but I'm thankful for it!
As you can see, things have changed a bit from my last post, but that's because I've become more comfortable in my place here and am part of the culture. It's actually hard for me to not say "our" when speaking about Sogolytics versus us as separate entities.
If nothing else, that speaks to the company's ability to create an environment conducive to engaged employees.
Reflections
Overall, I am overwhelmed by the sense of making the right choice when I decided to join the Sogolytics team. I'm ambitious and driven, agile and adaptable, and all of that helps me with this company. In fact, they encourage it. Then I realize I'm describing myself the way I'd describe the platform. Coincidence? Maybe not, and maybe that's why I fit in so well here.
Many people out there are looking for the place they belong, dodging toxic work environments, wanting work-life balance but still be able to achieve at work, and not finding anything. Unprecedented job openings with a labor force ready to claim what they want and not just take any job has changed the industry forever. I'm happy I found my place. Maybe you can too.
We've got a place you can belong, if you're the right candidate!
We're hiring! If you'd like to join this team, we'd love to have you here. Maybe hearing a little about my experience will help you decide. Just drop us a note and let's get in touch — can't wait to get a chance to work with you!