April is excited for her wedding and passionate that things turn out right. Yet, she's flabbergasted when she collects her dress from WeDoDresses and finds it is not the right shade of white. Her wedding is just five days away!
A salesperson could easily dismiss April as a Bridezilla, thinking "What's the big deal? You can barely tell the difference between ecru and ivory." He might offer a discount for the difficulty and consider the sale done. April, devastated, might acquiesce. But she wouldn't forget or forgive the store's mistake.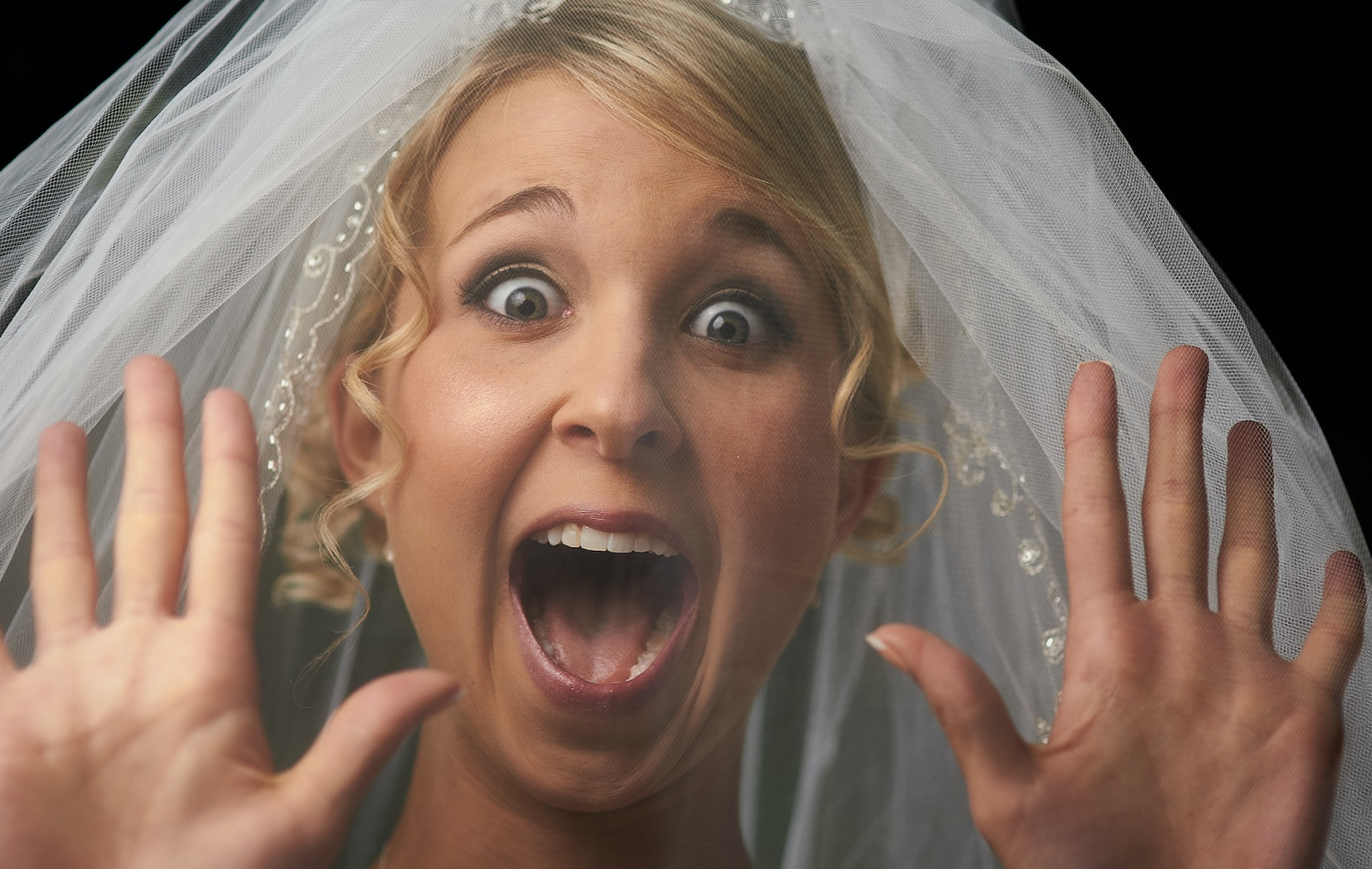 Instead, a salesperson who demonstrates grace could empathize with April. After listening to April's concerns about her veil and gloves not matching and respectfully agreeing that would be disappointing, she says, "Let me see what I can do." Offering April and her mother glasses of champagne while they wait, the salesperson takes the offending dress away again and begins calling other stores. Finding the dress in the desired ivory, she arranges for expedited delivery so that April can have the right dress the next day.
Obviously, both WeDoDresses and April would have preferred to avoid this problem in the first place. But, by showing grace in a stressful situation, the salesperson salvages the situation and a nervous bride-to-be's peace of mind. It's just one example of how grace can play a role in enhancing customer experience.
Characteristics of grace
In a religious context, grace is often associated with forgiveness, redemption, and salvation. Yet, we see the same term used today in many more ways, depending on the situation. In a general sense, grace is characterized by kindness, mercy, and goodwill.
In the social and interpersonal context, people demonstrate grace by being polite, tactful, and considerate of others. It's treating people with kindness, respect, and empathy and fostering a sense of harmony or ease, or a feeling of gratitude or appreciation.
By embodying grace in customer service situations, we can create more positive and harmonious relationships while also contributing to a more compassionate and understanding world overall.
Grace & enhancing customer experience
The 2023 National Customer Rage Survey found people are increasingly aggressive about product and service problems. Individuals surveyed felt their time was wasted and suffered emotional distress. Some 43% even yelled or raised their voices to express their dissatisfaction.
The employees on the other end of those exchanges probably were wishing for some grace from the customers. But, after encountering chat bot assistants and phone trees before getting to a human, the customer's kindness and patience might have already been spent.
You don't have to do away with digital technology and go back to all-human interactions to reverse this trend to anger. That's not realistic. Yet, read on to learn the ways in which demonstrating human grace can play a role in enhancing customer experience. With these tips you can create a positive and respectful atmosphere that fosters trust, understanding, and empathy.
Are you creating positive experiences?
Find out with our customer service survey template!
Empathize with customer needs
Customers want to feel understood and heard. Graceful communication can help businesses empathize with their customers' needs and concerns, and provide personalized solutions that address their specific issues.
In an online example, customer experience consultant Lisa Duran shared her own encounter of a business showing grace. After a long week of travel, Duran was eager to train at her local Orangetheory again. So eager she showed up a day early. There was no class. The staffers onsite were working to setup an event, but one of them still did a solo class with her instead of sending Duran home unhappy. While this meant a little extra work for the employee, the company earned some extra credit with a loyal customer and even some free promotion to enhance their online reputation.
Respect customer time
It's challenging to find someone today who does not feel busy, and it's impossible to regain wasted time. With this in mind, one way to show grace is to respect your customer's time. By responding promptly to inquiries, providing accurate and concise information, and being efficient in your processes, you can ensure that customers feel valued and appreciated.
This could be as simple as giving customers advance notice of a closing or providing a timeline for resolving a situation (which you then honor!). Even providing queue and wait time announcements on your customer service lines can demonstrate thoughtfulness and attention to customers' well-being. It's a kindness not to leave the customer wondering how long they'll be waiting and can help them make decisions about whether they want to try calling back at another time.
Respond with kindness and patience
Customers may become frustrated or upset if they encounter issues with a product or service. A graceful response, with kindness and patience, can help alleviate their concerns and create a more positive experience.
Of course, empathy can't replace actually addressing the problem. This author had a problem with plumbing at a vacation condo. The third time in 18 hours that she heard a customer service agent saying "I understand that this is frustrating for you," meant very little when still no one had provided any update on when the issue might be addressed. Bad service, lack of empathy and grace, bad customer experience.
Provide exceptional service
Approaching service with grace can help your business provide exceptional customer care. When you encourage employees to anticipate customer needs, offer proactive solutions like a knowledge management system, and deliver a personalized experience that exceeds expectations, you're demonstrating appreciation for your customers.
Consider the customer experience in a hotel. Employees onsite encounter guests at the reception, passing each other in the hallway, or sharing an elevator. If everyone greets the guest warmly and with goodwill during this brief moment of passing, it creates an overall sense of welcome that can foster the sincere lasting connections and loyalty. Hospitality, of course, is more than just a moment, and the cumulation of intentional grace contributes to the positive experience of all.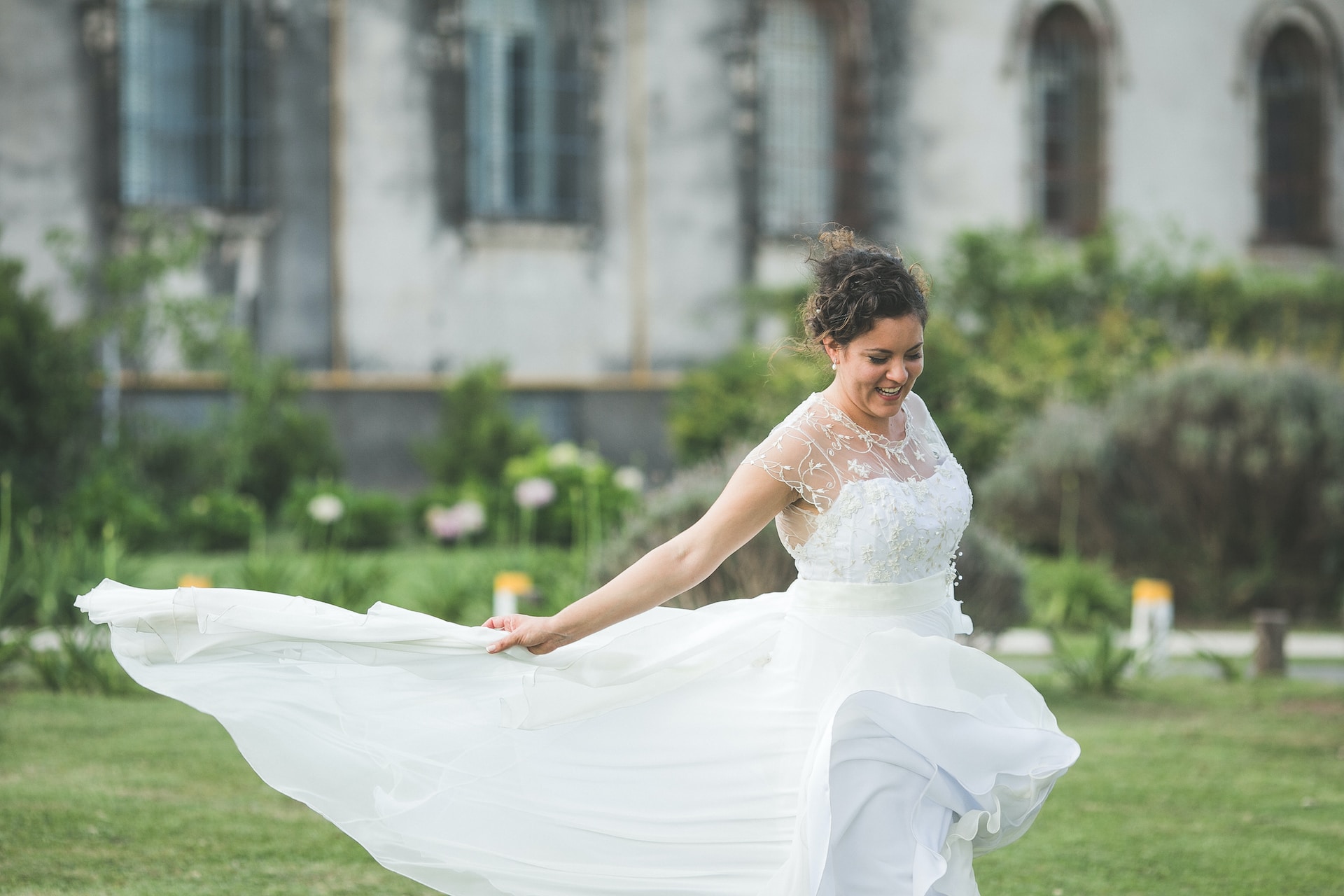 Grace prompts positive perceptions
Returning to April, imagine what she might do next after leaving that WeDoDresses shop. Having felt heard and respected thanks to the salesperson's grace, she would be likely to share her positive experience with friends and family. She might post on social media, "Wedding disaster averted thanks to WeDoDresses efforts! Can't wait for the big day!" She's also far more likely now to recommend the company to other brides-to-be. Those kinds of of online-reputation-building shout-outs and word-of-mouth referrals are priceless.
By treating customers with grace, businesses can create a more memorable and enjoyable experience that can set them apart from their competitors. When customers feel that they have received exceptional service, they are more likely to become loyal customers and advocates for the company.
Next, we'll consider grace in the context of employee experience. In the meantime, if you want to better understand your CX, Sogolytics can help you capture relevant insights to drive better decision making and maximize your strategic impact. Request a demo of our platform today!