"The holidays are here" is a phrase we hear a lot around this time of year, but it's fair to say that the holidays are never too far off. "The holidays" is frequently used to replace "Christmas but not only" and "all that end-of-year-start-of-year stuff" — probably a smart replacement — although throughout this great big world of ours and even in our own small corners, there's a whole lot of holiday-ing going on year-round.
From holy days to patriotic celebrations and from births to anniversaries, what you celebrate says a lot about who you are. How you celebrate says even more. Are you all about tradition or are you into shaking things up?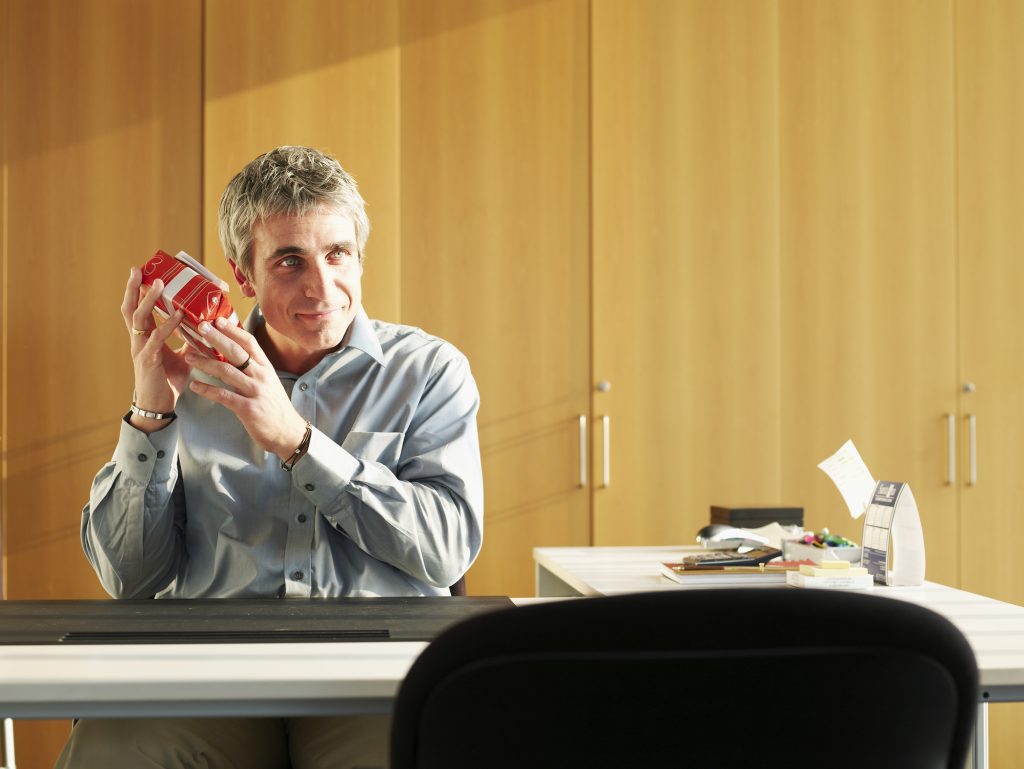 Assuming that we all want to avoid making assumptions, how (and what?) can we celebrate with our communities, colleagues, and customers without alienating anyone? And, in the light of all of the changes going on these days, are we clinging to tradition or are we innovating?
Yes, there's a lot to cover in this area. For the record, this post is a bit more on the "musing" (and hopefully amusing) side than "a comprehensive solution to the question of appropriately addressing each and every possible holiday in the known world".
Halloween For Those Who Give A Toss
While it's hardly the most dramatic thing that's changed in the past two years, I moved into a new neighborhood late last fall. As a result, I have no idea what "normal" trick-or-treating might look like. Still, I was surprised to see flyers up announcing that trick-or-treating was back this year, due to popular demand, and that it would be based on what I'll refer to as the "gentle toss" method.
To clarify, the instructions indicated that participating kids would stroll along the sidewalk that circles the neighborhood, and those participating in the treating "should be prepared to carefully toss their treats to the treaters from their porches, balconies, or sidewalks, taking care to avoid landscaping and areas that aren't passable on foot."
An additional clarifying note: I live on the fourth floor.
Multiple issues arise here: I don't want to be the one who ruins Halloween by failing to step up and provide treats. Still, I also don't want to be the one who ruins Halloween by knocking someone out with a sugar brick.
After tossing and turning this problem in my head, I ultimately decided to give a toss rather than throw in the towel. So, on Halloween, I did my best to "gently toss" candy down to the trick-or-treaters below. Of course, I confirmed that they were trick-or-treaters and also confirmed their readiness to receive said treats. One mother, quickly adjusting her daughter's Cat In The Hat hat, called back, "Go ahead! We won't sue you."
To me, the drive to maintain tradition was the most important factor in this decision. In this case, innovation enabled tradition. For all the "candy slides" and "candy chutes" we've seen over the past two Halloweens, I'm happy to see that the overall tradition continues.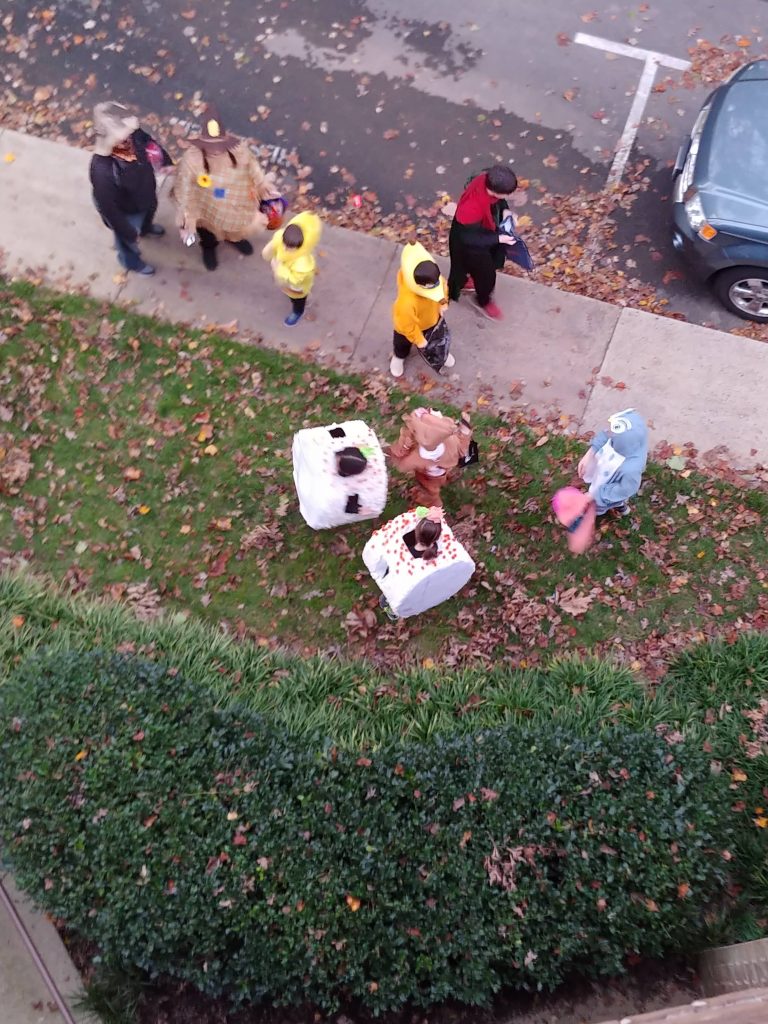 Masks Required, Costumes Optional
While Halloween is just one of many holidays which inspires dressing up, what about our understanding of the word "mask"? For most of us outside of the medical profession, the traditional meaning of mask is "something like a costume only not as much work" or "part of a costume".
The use of the phrase "face mask" seems like an awkward clarification. Have you ever worn a mask on another part of your body? "Surgical mask" is a helpful alternative, but those don't seem to be as common as the wide range of homemade and commercially available reusable masks out there today. Why aren't there more jokes about misunderstandings of the word mask?
Enter a few clever overlaps, like the multi-headed Ravana (costume) masks wearing their own (germ-filtering) masks for Dusshera — and even those effigies that met their end through a "dose of corona jab" to highlight the importance of the vaccine in the fight against the disease. Guy Fawkes masks, worn on Bonfire Night and by anonymous activists, also played an ironic part in at least one anti-masking rally.
Still, despite the widespread understanding that masks do make a difference in reducing transmission of the disease, it is perhaps the controversy they inspire that quashes mask jokes. (Wait, I thought you said masks were required… What's wrong with my lucha libre mask?) Or, is it the fact that we've been wearing them for so long that they don't even seem worth joking about?
While science has inspired mask mandates and our current usage, it's likely that our traditional understanding of "mask" has been pushed back for the foreseeable. In this case, there's no question of clinging to tradition: Innovation marches on to keep us safe, even as politics pushes some to keep questioning the new normal.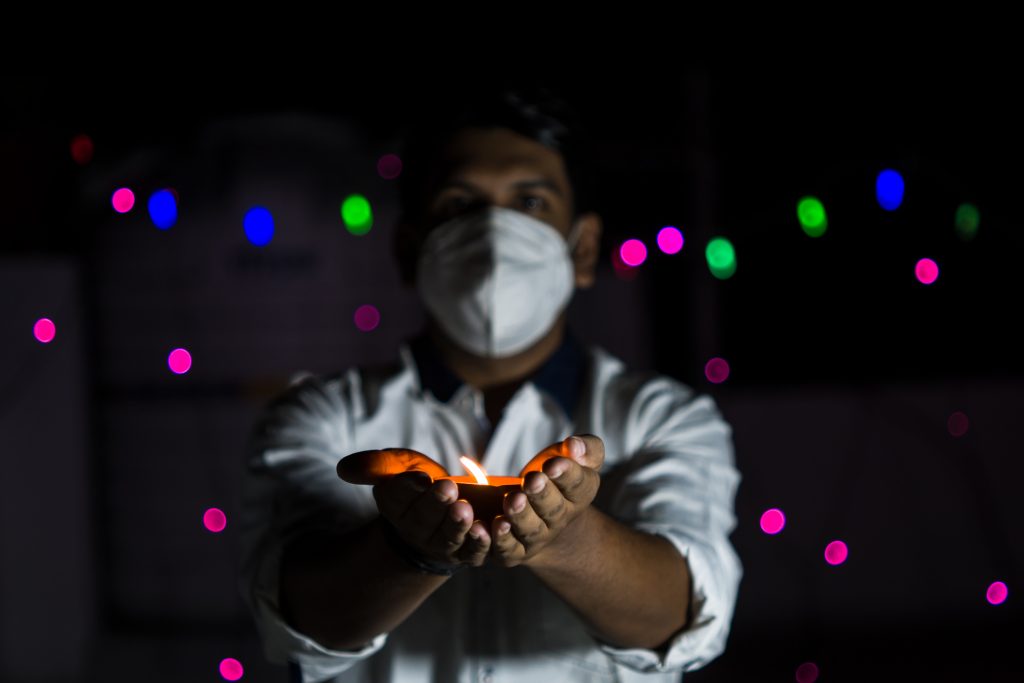 Time to Be Thankful
While restrictions come and go throughout the world, the weariness of dealing with extended uncertainty leaves many of us longing for a return to traditions. As the year comes to a close, we celebrate holidays that highlight all that is bright and good in the world. From festivals of light and gatherings of gratitude, we yearn for family and friends and food that bring comfort to our lives.
In my neighborhood, celebrations of light and delight are in contrast to the steadily encroaching darkness of winter. In response, Daylight Saving kicks in, adjusting the time by one hour. How do we control time? Not by keeping it in a bottle, that's for sure. Instead, by legislation! Daylight Saving Time is still ticking by as a tradition many see as a holdover past its prime time. At one point, of course, it was an innovation designed to reduce energy costs. Now, it's supported by the retail industry in a bid to fit in more shopping hours.
The decision to simply call 2 a.m. 1 a.m. (or is it the other way around?) is okay if you're operating on a very local level, as in those halcyon days of idyllic farm life we imagine with a rooster crowing at exactly the right moment. However, it becomes a bit more tricky as the world becomes more, well, global. Using inches and feet and miles instead of centimeters and meters and kilometers may be awkward (Who's up for a 3.1 mile race?) but at least it's consistently awkward year-round.
Is it time to put an end to Daylight Saving for good? Tradition and innovation collide, pitting history and special interests and practical interests against each other, and the stalemate results in a continuation of the status quo. Or, as we'll call it here, tradition.
The Celebration Conversation
As you plan your year-end celebrations with family and friends, the question of tradition versus innovation will come up over and over again. If you're thinking about how to celebrate with your colleagues and your customers, the same debate will keep popping up. While we should always be careful about making assumptions (although I assume you already know that), it's generally a little safer to make good guesses about how your family and friends will feel. Will they panic if you pack in peach pie instead of pumpkin? Can you get away with serving the wrong kind of cranberry sauce because supply chain struggles turned your perfect can into a far-away cannot? What if you opt for Zoomsgiving rather than traveling? Probably you know the answers to these questions. Let's all just stay calm here.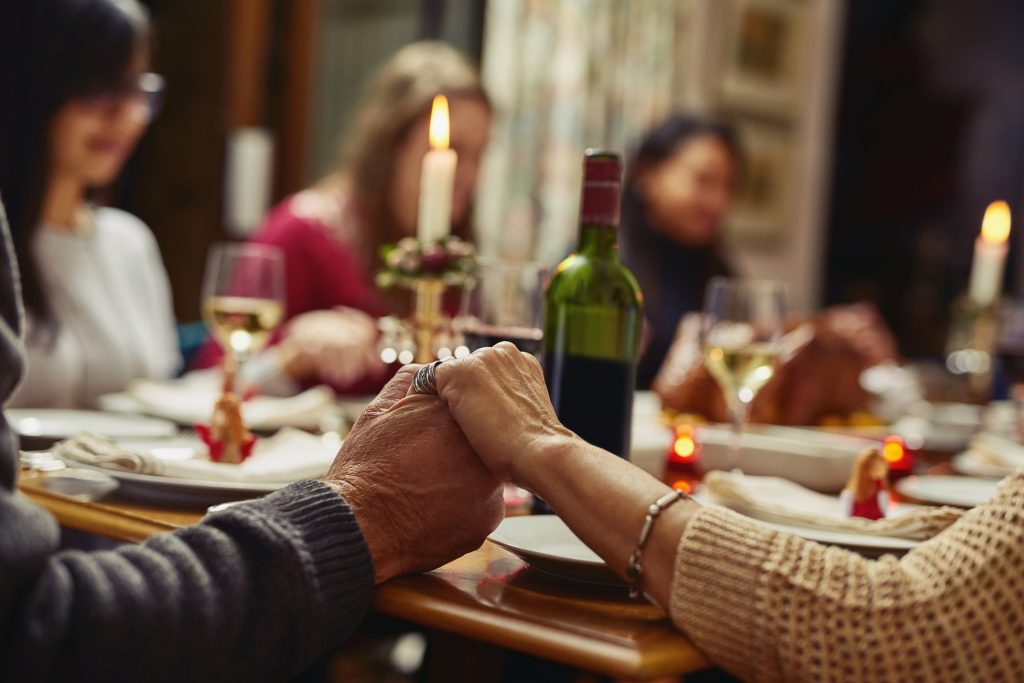 Keep in mind, though, that your employees and customers probably represent a much more diverse group, and you probably don't know quite as much about them. If you've already conducted an internal communication study or an external communication audit, there's a chance you have a good idea of how to communicate with them, but you might need a little more feedback to be sure you're sending the right messages. What kinds of images should you be using in your content — friends and families celebrating together or careful social distance? If you're planning to send end-of-year goodies, should they be homemade or commercially delivered or virtual? Should you be sending to business addresses or home addresses? Striking the right balance can be a challenge, but the more you know about the audience, the better able you'll be to celebrate together.
Need to know your audience better before kicking off your next celebration? Start asking questions!