Previously, we've looked at ways that financial institutions can appeal to Millennials and Zoomers to turn them into bank members. But now, we're examining Generation Z as a source of talent, and looking at ways that your financial institution can be an attractive employer for this age cohort.
The 68 million Americans who make up Gen Z were born between 1997 and 2012, meaning many of its oldest members are just now finishing up their post-secondary education and entering the U.S. workforce. Let's look at some of the facts and figures about Gen Z, and then consider the ways that financial institutions can appeal to Zoomers' tastes and habits.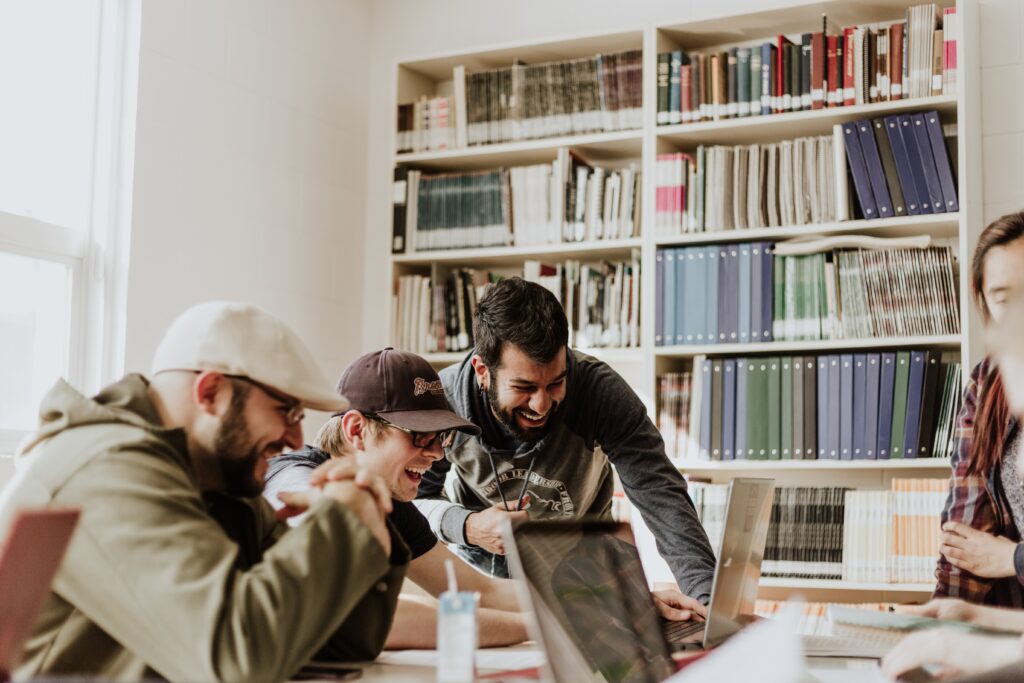 Understanding Gen Z
No Zoomer remembers a life without Google (which kicked off in 1998), and many of them have no recollection of a world without smartphones (the first generation iPhone hitting the U.S. market in 2007). Most members of Gen Z—since they were teens or even children—have had a powerful computer in their pocket, which is able to answer to practically any question.
As a result, Zoomers feel incredibly self-reliant—perhaps even more so than their Gen X parents, who were the original "latchkey kid" generation. A member of Gen Z feels empowered to handle new challenges and figure things out for themselves, which is a valuable quality in a new employee.
Because the internet age has allowed Zoomers to get things done at any time and any place, they don't see the need for cubicles and strict office hours. They expect the kind of flexibility and work-from-home lifestyle that has gained incredible popularity in the last couple of years as a result of the pandemic.
On a related note, Gen Z is likely to view the COVID-19 global pandemic as a "generation-defining moment" of their coming of age, similar to the way that Millennials viewed 9/11. In fact, research by the Center for Generational Kinetics (CGK) has helped illustrate the significant impact that the pandemic has had on Gen Z:
53% of Gen Z say "their views of the future have permanently changed since the pandemic"
46% of Gen Z say "their values or beliefs have permanently changed since the pandemic"
45% of Gen Z "feel like their generation will not be as successful as previous generations"
However, CGK still concludes that the Zoomers are an "optimistic generation," and one that believes in the possibility of positive change. That may be because Zoomers are also likely to view the social justice protests that erupted in 2020 as another "generation-defining moment." CGK has found that Zoomers have already "shifted their social cause list of priorities… from climate change being first to social justice." The members of Gen Z are purpose-driven, and they want to support or engage with purpose-driven institutions (especially if their primary purpose or cause is social justice).
How banks can attract the Gen Z workforce
Now that we have a clearer understanding of the Zoomer mindset, let's look at some ways that your organization can make itself a more attractive employment option for Generation Z:
Social justice: Make sure your organization authentically embodies Corporate Social Responsibility (CSR), with a special emphasis on social justice (Gen Z's top priority) and climate change (their second highest priority). According to BuiltIn, 60% of Zoomers "intend to make an impact on the world during their lifetime," and a staggering 93% of them say their decision to accept a job is influenced by the company's impact on society.
It's up to your organization to communicate how your company is impacting the world, and how employees can be a part of that. In your job descriptions, be sure to highlight opportunities that employees have to "give back," such as paid volunteer hours or in-house CSR initiatives that they can participate in.
Diversity and inclusion: In addition to being passionate about social justice, Generation Z just happens to be the most diverse generation in history. Considering those factors, it's no surprise that 83% of Zoomers "want to work at companies made up of people from different cultures, races, ethnicities and origins," and 63% "believe it's most important to work among peers with diverse skills and backgrounds."
Hire employees from diverse backgrounds and create a company culture where people from all walks of life feel included and valued. Diversity and inclusion will help you attract more Gen Z talent—while also making your organization more profitable and productive.
A flexible work environment: Zoomers are digital natives who enjoy the ability to get things done from any place, at any time. However, it's not as if they don't also appreciate the value of in-person communication. In fact, the CGK study found that 61% of all Gen Z high school students and 65% of female Gen Z high schoolers "would much rather have in-person education classes than online education classes."
With that in mind, the ideal Gen Z workplace would probably be a hybrid work environment that includes both an office and the flexibility to work from home.
Hiring and retaining more Gen Z employees
Once you've successfully recruited more Gen Z talent, retaining them will require you to make them feel that they matter. This can be a challenge for legacy institutions such as banks, but it's important to give Gen Z employees real responsibility and opportunities to grow.
Zoomers will be more engaged and productive if they feel like they have a real stake in your organization—so give them one.