Over the spring months of 2020, the world faced an unparalleled crisis. The coronavirus pandemic made a huge impact on everyone's lives, in more ways than one. Many industries experienced a drop in sales as the public found themselves considerably worse off financially. But for the e-commerce sector, it was an entirely different story.
According to data from an ACI Worldwide study, there was a 74% growth in average online transaction volumes compared with the same period last year. This staggering figure shows the true extent of the impact the coronavirus crisis and resulting lockdowns had on spending habits. In comparison, global e-retail sales grew by only 22.9% in 2018, compared to the previous year.
Despite its growing success, e-retail sales accounted for just 14.1% of all retail sales worldwide in 2019. At the start of 2020, analysts expected this figure to reach just 22% by 2023. So how did this sudden acceleration happen? And how else is the crisis impacting the e-commerce sector? In this article, we will explore the several ways the booming industry has been impacted by coronavirus.
Panic buying
As news of a potential lockdown scenario swept throughout nations, consumers rushed to buy all the essentials they would need as they stayed at home. Consumers faced empty shelves in their local supermarket where supply chains could not keep up with demand so they took to online stores that promised fast, contact free delivery.
Just like the virus, the news spread fast about panic buyers emptying shelves and virtual stores of essentials. This caused a great deal of uncertainty, and many people followed the crowd just to ensure they weren't caught short during the lockdown period.
In fact, the reality was there was never a shortage of goods. The reduced amount of stock in stores and online was a direct result of supply chains struggling to deliver stock quickly enough to keep up with the huge peak in demand for essentials.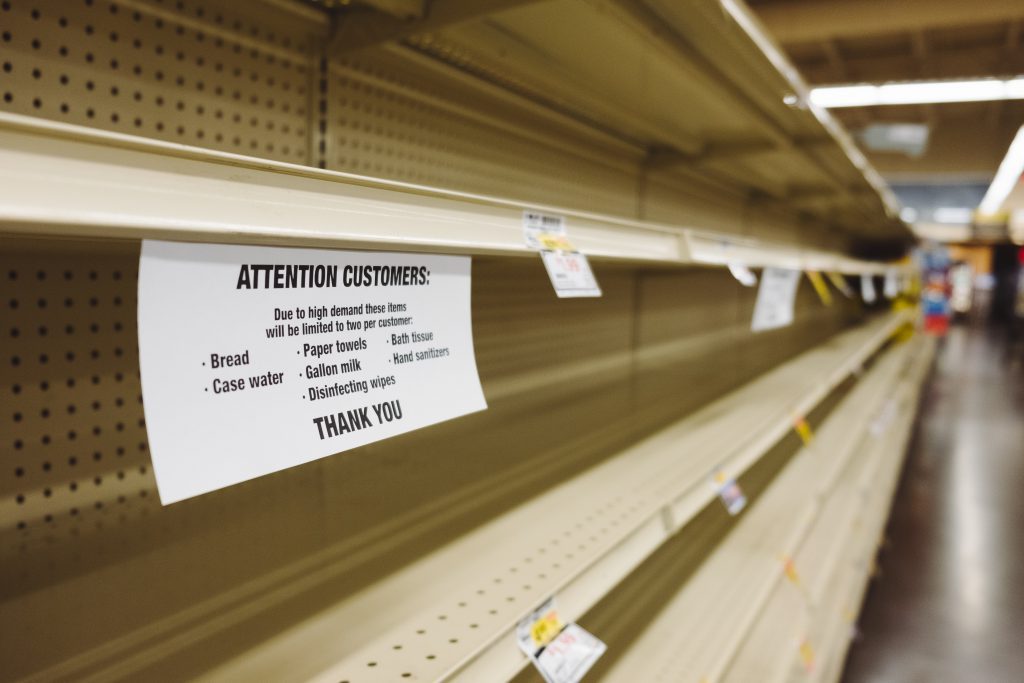 Safer at home
There is no doubt that coronavirus turned the world on its head for FMCG manufacturers and retailers. This is because e-commerce transitioned from a convenience to a social function. It removed many barriers for shoppers and served as a method of avoiding infection.
A recent survey of 3,558 consumers from Salesforce Research showed 36% of shoppers said they won't return to brick-and-mortar stores until a COVID-19 vaccine is available. The same survey also showed that even after the effects of the virus subside, 68% of respondents expect to continue buying essential goods online.
These findings show that consumers are getting used to shopping online, and the growth of e-commerce is expected to be a much more permanent effect of the coronavirus outbreak than we originally thought.
Changing demands
A study by McKinsey says shopping intent has reduced across all categories except groceries. The same survey revealed around one-third of consumers have delayed purchases due to the impact of the crisis on their ability to work. It is clear that customers have reprioritized since the outbreak of coronavirus and now place more value on essentials.
Much of the population saw a reduced disposable income as a direct result of COVID-19 and the resulting lockdowns. Spending more time at home and less time socializing also meant people were less inclined to buy clothing, makeup, and event tickets.
E-commerce companies have been forced to quickly adapt to these changing demands, making groceries, home-entertainment, and essential products more accessible for this new generation of customers.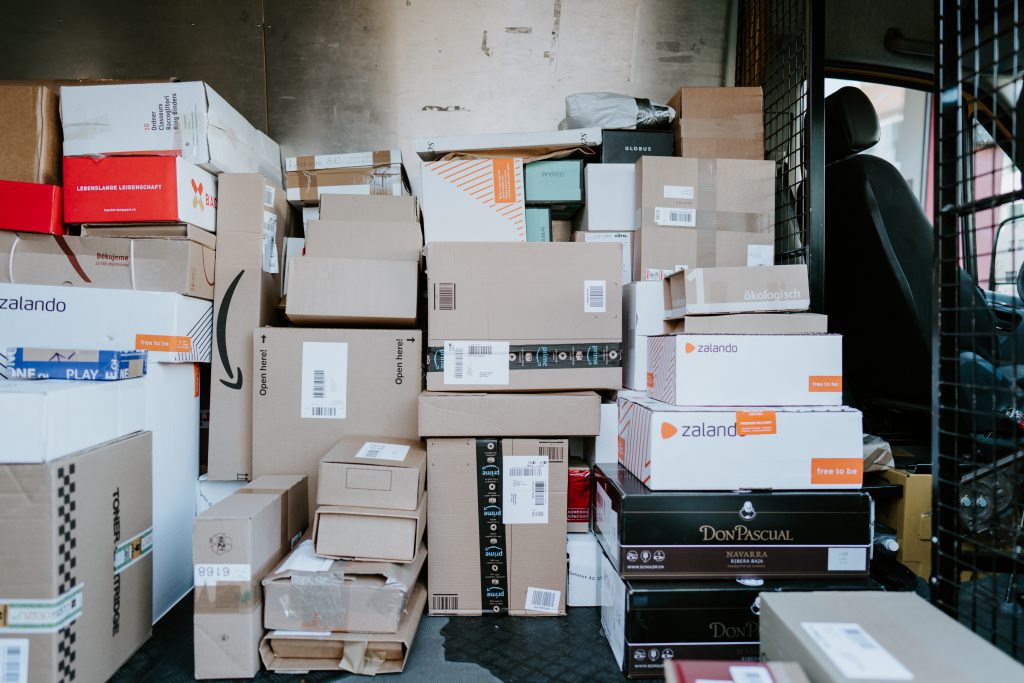 In-app advertising
The crisis impacted more than just online sales. Consumer routines changed. Therefore, e-commerce businesses had to rethink their marketing strategies.
As the lockdowns were announced, it became clear to online retailers where their spending on ads should go. Digital presence was now more important than ever, as many younger consumers turned to social media during quarantine. As a result, 63% of US millennials said they made a purchase over social media since the onset of the pandemic, in a survey by Salesforce.
Online retailers have also taken full advantage of new in-app features on social media platforms, such as a 'Shop Now' call to action on TikTok. Facebook and Instagram followed suit by announcing new 'Shops' features, making browsing and buying items within the app even simpler. With the high streets closed, brands welcomed this new virtual approach with open arms in their efforts to reach a new housebound audience and stay afloat.
New players
The pandemic also caused small retailers to rethink their entire business strategies—not just where their marketing spend should go.
In the past, many small physical retailers have been reluctant to expand into the online world due to the extra costs that come with it. But as lockdowns suddenly ceased all in-person business, many independent vendors were forced to move to a digital environment in an attempt to save their business from a bleak future.
Despite lockdown measures easing and high streets reopening, footfall across the UK dropped more than 40% in July. With social distancing guidelines in place, people are less likely to risk going shopping. This is especially true with so many people having become comfortable with making purchases online.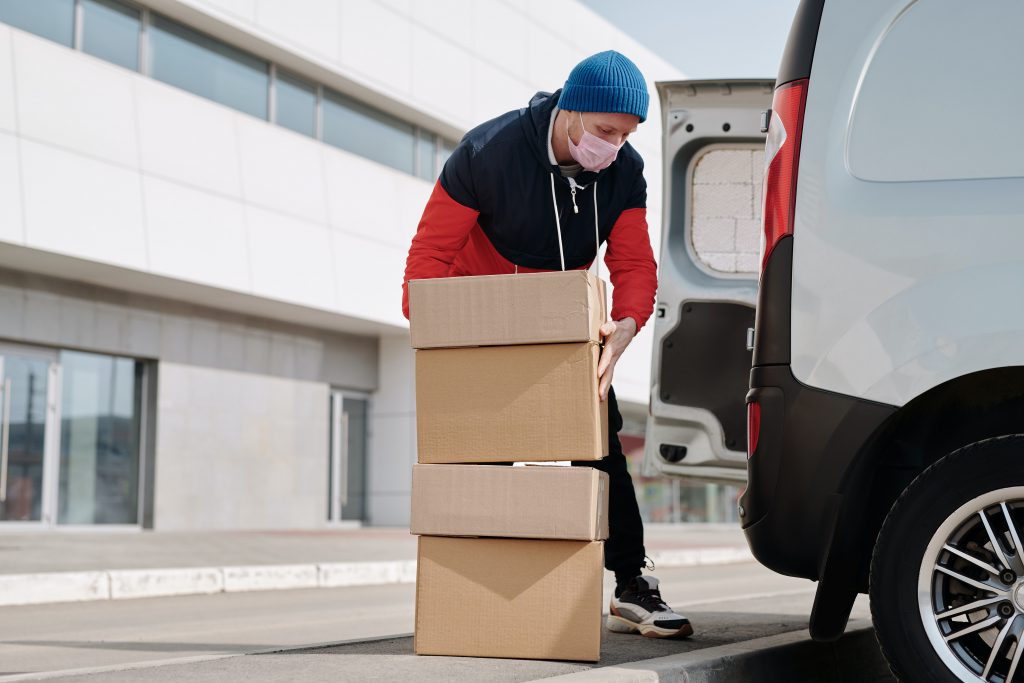 Future predictions
While a multitude of factors have impacted the rise of e-commerce, the question lots of businesses will now be asking is, "How long will this last?" One thing is clear: a great number of those that once shopped in physical stores have transitioned to online shopping.
In the process, consumers are likely to have discovered the safety and convenience of e-commerce, and it looks increasingly likely that the sector's exceptional growth will not shrink down again.
It is now extremely important for online retailers, small and large, to adapt their business strategies and processes to accommodate this 'new normal' for the foreseeable future. Some would go as far as saying we are in the middle of a new, major digital revolution.