Jolene loves her credit union. She knows the employees, everyone is friendly, and it's easy for her to take care of everything she needs. Recently, though, as the credit union has begun including a variety of services into the mix, she has started seeing a difference in her credit union visits. Nowadays, everyone just feels a little bit rushed, few people have time to stop and chat, and the environment is more stressed than friendly… What's changed?
With their people-first approach, credit unions have long been known for providing exceptional member experience. As consumer expectations continue to evolve, though, many credit unions are working to ramp up new technologies and processes to keep member satisfaction high. However, the demands of implementing these changes may result in increased pressure on employees. As employees look to juggle the higher workload to meet the rapidly evolving demands, they may inadvertently drop the ball on delivering the best experience.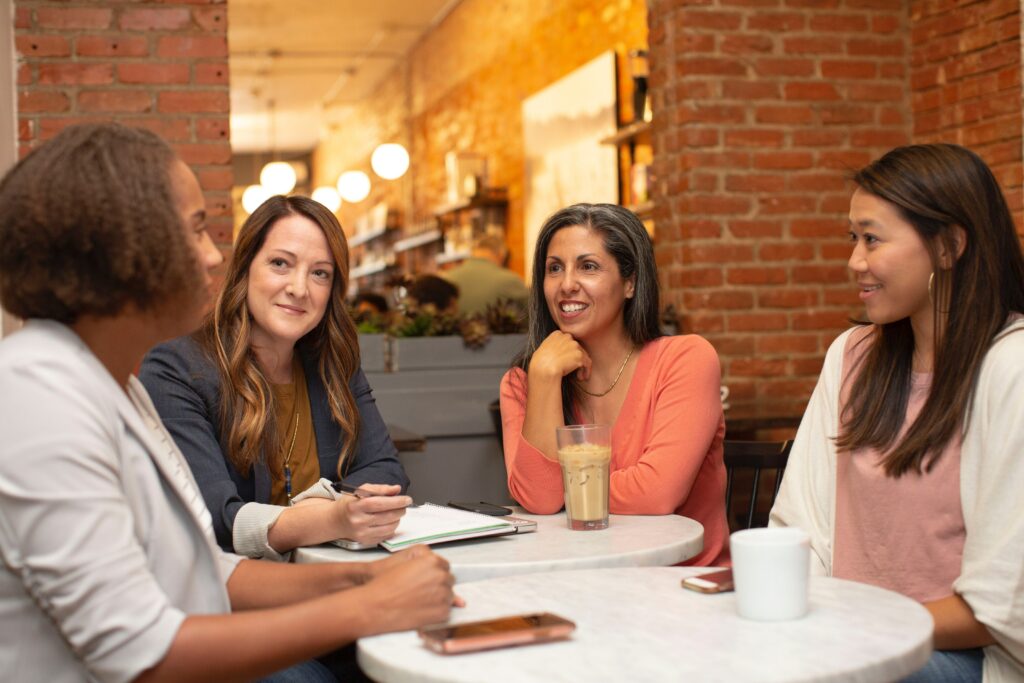 Jolene's story might sound oversimplified, but the point is clear: When employees aren't prioritized, member experience suffers as well. To prioritize your members, it's important to prioritize your employees and their well-being too. In fact, happy employees are the biggest secret behind member satisfaction – so if your credit union isn't already taking an active effort in improving employee experience, member experience can take a hit.
But how do happy and engaged employees really benefit credit unions? It isn't just by being, well, happier. Being actively engaged in the job can have numerous benefits – for the employees and the organization. In this article, we'll dive into how employee experience and engagement can transform the success of your credit union.
How can employee engagement benefit credit unions?
To understand how employee engagement can impact credit unions, we need to first understand the role your employees play.
Simply put, your employees are the foundation of everything. They are the fuel that drives credit union success. They assist members, upsell products, and are the people your members turn to in any given circumstance.
So, what happens when your employees are feeling overworked or underprepared? They begin feeling disengaged with the organization when this persists, leading to them delivering subpar experiences!
Imagine approaching an employee about an issue you faced with mobile banking, and they look just as confused as you – as a customer, you'd be annoyed. Now, imagine if this happens time and again. You'll likely consider switching to a banking institution where your issues are better handled!
By engaging your workforce and ensuring they have the resources they need to take member experience to the next level, you will immediately see several benefits. These include (but are not limited to):
Increased member satisfaction
When employees go above and beyond to resolve member concerns and deliver exceptional experiences, member satisfaction is assured.
Improved member and employee retention
Great experiences over time can win member trust, making them more loyal to your credit union. When you ensure that your members get the best experience by creating an environment that empowers your employees to deliver, members will think twice before switching over to another organization – after all, building trust is difficult! Delivering great experiences can boost morale. Moreover, having a place that recognizes your efforts and rewards you for the same can be just what your employees want, making them more invested in the success of your credit union (and improving employee retention!)
Higher member and employee acquisition
Happy members share their experiences – and word of mouth is one of the most coveted marketing tools. After all, people tend to trust the experiences of others have. This leads to people being more inclined to join your credit union! However, this isn't just for members, but for employees as well. When you're looking to hire top talent, you need to ensure that your organization is a great place to work. And happy employees are the best brand ambassadors to share this message.
Better online reputation
As mentioned above, happy members and employees love to share. And this isn't limited to their social circles. Nudge members to share reviews on external websites or even leave one with you immediately after an interaction. This will ensure that the positive experiences spread. Encourage employees to share their experience on websites as well. Engaged and satisfied employees will be more than willing to do so. And the outcome? A stronger online reputation.
Increased employee productivity
When your employees are empowered to deliver exceptional experiences, you'll see the joy reflected in their work as well. After all, a job well done is a great way to boost employee morale!
Credit union growth
What happens when all these things come together? You create a healthy work environment and exceptional member experiences – the perfect recipe for credit union success!
How can credit unions improve employee engagement?
In order to empower your employees to deliver their best, you need to first begin by asking yourself this: are you doing all that you can to support your employees?
If you're unsure, simply reach out to your people and ask them about the work challenges they face.
Looking to understand employee sentiments?
Get started with Sogolytics today!
A quick survey can reveal essential insights about how engaged your employees are and how supported they feel. But here are some things to keep in mind to ensure the data you collect is authentic – anonymity can help you do just that.
Employees might not always feel comfortable being honest when they know their answers can be traced back to them. This is especially so when they might be revealing their problems.
So, make it easier for them to be candid. Anonymous surveys ensure you get honest data to inform your next step.
This data can help you home in on your unique pain points. This will help you take initiatives that maximize impact, ensuring your employees feel heard and valued.
But that's not all. While you might understand exactly what your employees are asking for, there are also some more things you need to do. A great employee engagement strategy doesn't just deliver what employees want; it is proactive in creating an engaging work environment.
Here are some things you need to do to ensure your EX is the best it can be:
Create a culture of recognition
Do your employees feel valued? Are they comfortable leaning on one another? The best experiences are delivered by employees working together, that's why you need to create a culture of appreciation internally. Instead of fostering competition, nurture teamwork to help your employees support one another, just as you would do for them!
Incentivize great member service
Providing great service isn't always easy. So, when employees ace this, it's important to recognize the effort it took. Provide incentives for employees that earn great reviews from members and encourage employees to continue going above and beyond. This could be in the form of discount codes, gift vouchers, or even praise and recognition from the team!
Keep an eye on the employee pulse
Are your employees happy? Send out regular pulse surveys and keep an eye on the changing sentiment trends. This will allow you to set the baseline for your organization, notice the impact of changes, and take rapid action should employee sentiment be impacted negatively. When you show your employees you're there for them, you build trust over time. This leads to employee loyalty as your employees want to stay with the organization in the long run. And the outcome? You retain your top talent while also acquiring great new employees (after all, word of mouth isn't just for members!)
Deliver true value
When your employees are working hard for you, it's important to ensure that you work hard for them too. And the best way to show them you care is by offering benefits that truly hold value. Instead of going the cookie cutter route, look to truly understand your employees' needs – talk to them, conduct surveys, seek feedback – and identify benefits that matter to them. This will allow you to go above and beyond in delivering benefits that matter. While some might want flexible working hours, others might want more vacation days and fewer sick leaves. Based on the job, you can work with employees to create benefits that really matter to them. This will show them how much you value their contribution to your credit union, ensuring that they are invested in credit union success, and building long-term loyalty.
Get started with a people-first culture!
Employee experience can be the game changer you need to deliver exceptional member experiences.
The first step to any great experience is understanding the gap between the experience at hand, and the expectations. That's why it's important to stay in touch with employee sentiments with regular feedback and pulse surveys.
Ready to create a work culture your employees love? We can help you get started with SogoEX. Let's get on a call, we'd love to set up a free demo!