Having a holistic view of the customer in customer experience  is essential for creating meaningful and effective interactions, building lasting relationships, and ultimately driving business success. It aligns business strategies with customer needs and helps organizations adapt and thrive in a rapidly changing market. It's no wonder CX continues to be a differentiator for companies globally.
When it comes to the realm of CX, a comprehensive view can help for a few significant reasons. These include, but are not limited to:
Personalization and customization – A comprehensive understanding of the customers allows businesses to tailor their interactions, products, and services to meet the individual needs of their customers. This personalization serves to enhance customer satisfaction and loyalty as customers feel valued and understood.
Consistency and continuity – A holistic view enables consistent and seamless experiences across various touchpoints and interactions. This consistency is essential in building trust and preventing frustration that can arise from negative experiences.
Enhanced communications – Holistic customer insights enable businesses to communicate with customers using relevant and timely messages. This targeted communication improves customer engagement and fosters a deeper connection between the customer and the brand.
Customer-centric culture – A holistic view of CX encourages a customer-centric culture within a company. It reminds employees at all levels of the importance of the customer and encourages them to prioritize customer satisfaction in their roles.
In the previous blogs of our series, we explored the impact of leadership on customer experience (CX) and how effective leadership influences company culture, which, in turn, affects CX. In this third blog, we will focus on how leadership can foster a holistic view of CX within the organization.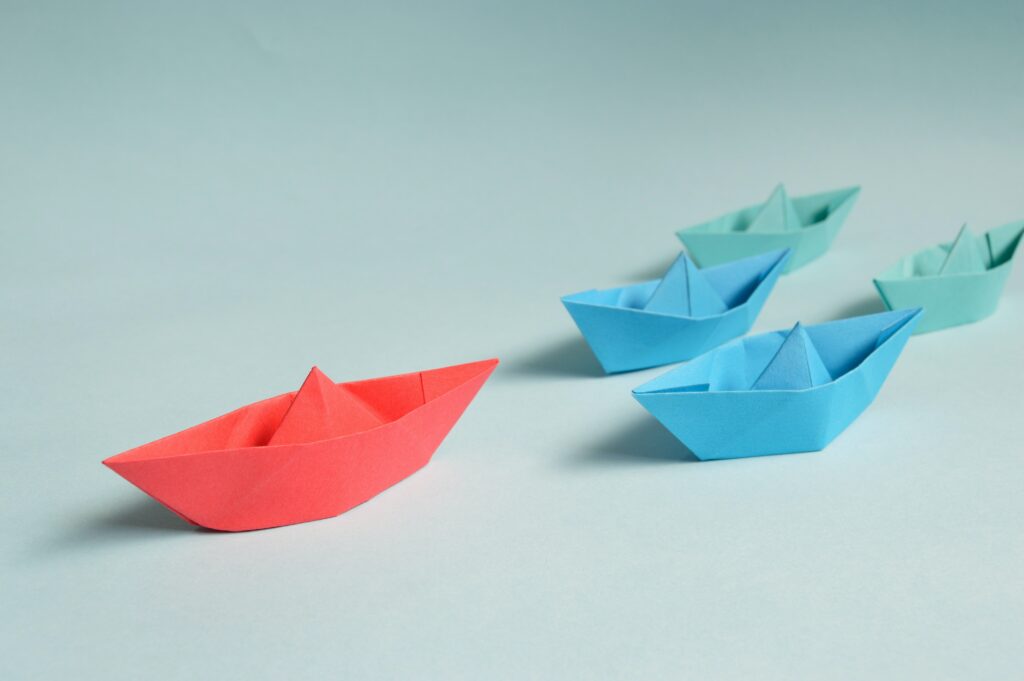 Leaders define the company's direction, culture, and approach to customer-centricity. They set their company's vision and strategy as they bring X (experience) and O (operational) data together for CX excellence and success. While that's a lot of responsibility to shoulder, it also means that they can create widespread change through their organization. In a time where US businesses lose $35.3B annually in customer churn caused by avoidable CX issues, such as fair treatment, the captain must guide the ship.
Let's look at the pitfalls leaders will need to avoid when strategizing their approach to CX.
Negative effects of ineffective leadership on CX
Leadership can hinder a holistic view of CX when:
They are focused on short-term gains
Leaders solely focused on short-term financial gains may overlook the long-term benefits of a customer-centric approach. This narrow focus can result in fragmented CX efforts that prioritize immediate returns over building lasting customer relationships.
They are stuck in silo mentality
Leaders who encourage a siloed approach to CX can lead to disjointed customer interactions. When different departments operate in isolation, there is a lack of coordination, leading to inconsistencies in the customer journey.
They ignore employee feedback (or don't solicit authentic feedback)
When leadership dismisses or ignores employee feedback regarding customer pain points, it becomes challenging to address underlying issues in the CX strategy. This lack of employee involvement can hinder the development of a holistic CX perspective.
Positive effects of effective leadership on CX
Effective leadership can foster a holistic view of CX when:
They have a customer-centric vision
Leaders who articulate a clear and compelling vision for a customer-centric organization set the stage for a holistic approach to CX. This vision aligns all stakeholders around a shared goal of delivering exceptional customer experiences. CX drives over two-thirds of customer loyalty, which represents more than brand and price combined, so focusing on a customer-centric vision is also focusing on profitable growth.
They encourage cross-functional collaboration
Leaders who prioritize collaboration between departments encourage a holistic understanding of the customer journey. When teams work together, they gain valuable insights into how each touchpoint contributes to the overall customer experience.
How leadership creates a holistic view within the company
Leadership can create a holistic view of CX within the company through several strategies:
Establishing CX metrics
Leaders must define key performance indicators (KPIs) that measure CX across the entire customer journey. By tracking these metrics, leaders can identify areas for improvement and monitor progress toward customer-centric goals. Think of Net Promoter Score (NPS), Customer Satisfaction (CSAT), and Customer Effort Score (CES), which are important customer analytics metrics you want to measure and track.
Customer journey mapping
Leaders can encourage cross-functional teams to collaboratively map the customer journey. This exercise helps identify pain points and opportunities for improvement, leading to a more comprehensive understanding of CX.
Empowering customer-facing teams
Leaders should empower customer-facing teams with the autonomy to make decisions that prioritize customer satisfaction. When employees feel empowered, they are more likely to take ownership of CX and find innovative solutions to customers' challenges.
Implementing a holistic CX approach: An example
Let's consider an example of a retail company that successfully implemented a holistic CX approach under effective leadership.
The CEO of Cool Shoes recognized the importance of CX in driving customer loyalty and revenue growth. She set a clear vision for the company to become known for outstanding customer experiences. To achieve this, the CEO appointed a Chief Customer Officer (CCO) who reported directly to her.
The CCO led a cross-functional team, including representatives from marketing, sales, operations, and customer support, to map the customer journey comprehensively. Through this exercise, the team identified pain points and opportunities to enhance the CX.
The leadership team recognized the value of employee feedback and actively sought input from frontline employees. They established regular "voice of the employee" sessions to understand employees' challenges in delivering exceptional CX.
The CEO encouraged a culture of experimentation and learning from failures. The company implemented a customer feedback loop to collect real-time feedback and used this data to drive continuous improvement.
Over time, the company's customer-centric culture led to higher customer satisfaction scores, increased customer retention, and positive word-of-mouth referrals. As a result, the company experienced significant revenue growth.
It's a generic example, or is it? Sometimes doing things well is in the simpleness of the acts. Actively listening to people—customers and employees—and taking feedback to make improvements is not a difficult concept to agree with.
The implementation is often where we fail, but we can improve.
Luckily, you don't have to do it alone! We're experience management experts here at Sogolytics, and we'd be happy to help you implement proven CX strategies for greater success.