To survive, every business needs to bring in new talent. While recruiting and training someone new can be resource intensive, new employees can bring fresh skills and passion. This article will explore how to appeal to young workers, especially in the post-pandemic environment.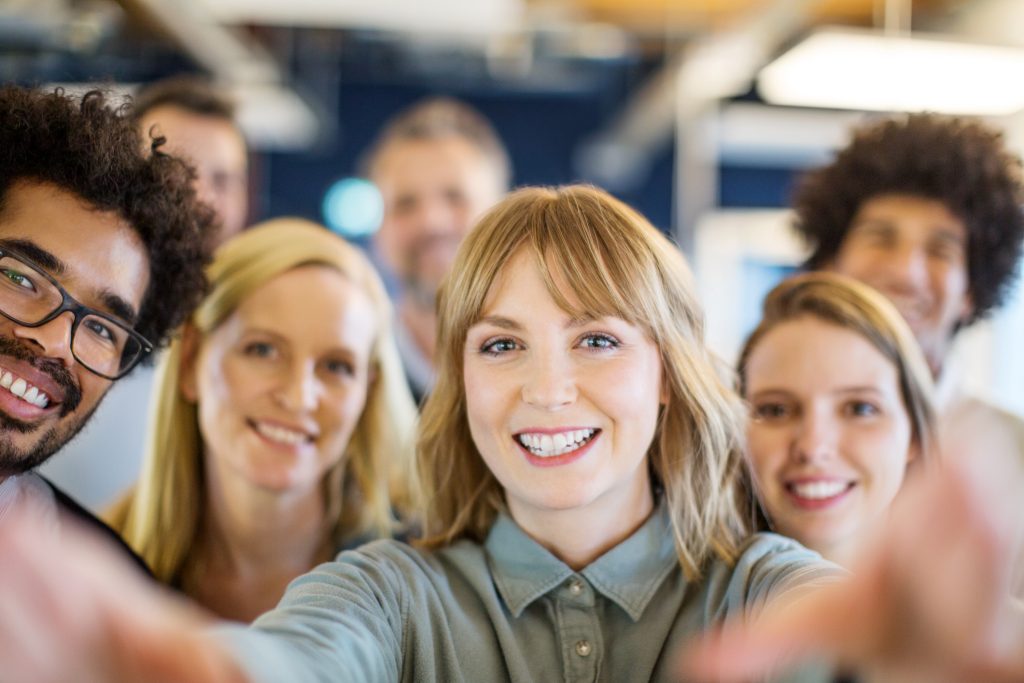 When we're talking about young workers in this article, we're referring to Generation Z (born about 1995 and later) and Millennials (born 1981 to mid-1990s). These generations have their own strengths to offer your business:
Tech-savvy: these are the "digital natives" brought up on computers
Intrinsic motivation: they are more likely to seek continuous learning and want to grow and develop at work
Team players: they have a heightened sense of community
Education: these are the most educated generations yet
Currency: they understand and appreciate today's social, cultural, and other trends
Now that you understand what someone new to the job force can bring to your business, here's how to appeal to young workers.
Offer flexibility
The younger worker will be expecting a competitive salary and bonuses and benefits packages can appeal. However, another big lure is flexible work time. "Millennials want to work from home, design their own 40-hour workweek, or have the ability to purchase additional time off," according to Paychex research.
As early as 2015, employees in the world's largest economies were ranking flexibility as a top job feature they wanted, just behind competitive pay and benefits. In fact, 67 percent said not having flexibility at work was a reason they'd quit.
Millennials valued flexibility most highly in an Ernst and Young survey. Plus, "If they get it they said they are more likely to recommend the company as a place to work, be more engaged, and work longer hours."
Support work-life balance
Young professionals have different expectations about work-life balance than the preceding generations.
Young people are used to always-on mobile devices and instant communication, observes Future Workplace researcher Dan Schawbel. So, they rank flexibility over other benefits, including health care. "There's no 9-to-5 anymore. It's a free-for-all. Your work and life [are] integrated."
This also means young employees are looking to be able to take care of themselves at work, perhaps via fitness or meditation classes. After all, work-related stress causes declining productivity and human error, according to the US National Library of Medicine. With greater work-life balance, businesses can reduce absenteeism, poor performance, accidents, and turnover.
You might also signal your support for work-life balance by offering a benefits package that includes mental health. Generation Z-ers are more likely to suffer from mental illness, according to a report from the Harvard Business Review.
Embrace digital transformation
Millennials and Generation Z could make up as much as 63.8 percent of the labor force in 2025. By 2030, they will be at 74.7 percent. And these two generations are the ones most frustrated when business tech is far surpassed by their own smartphones and computers.
These workers are familiar with apps that update regularly to always provide the latest and greatest. So, to compete for these young employees, your business needs to keep up with digital transformation and evolve your technology to meet the latest trends.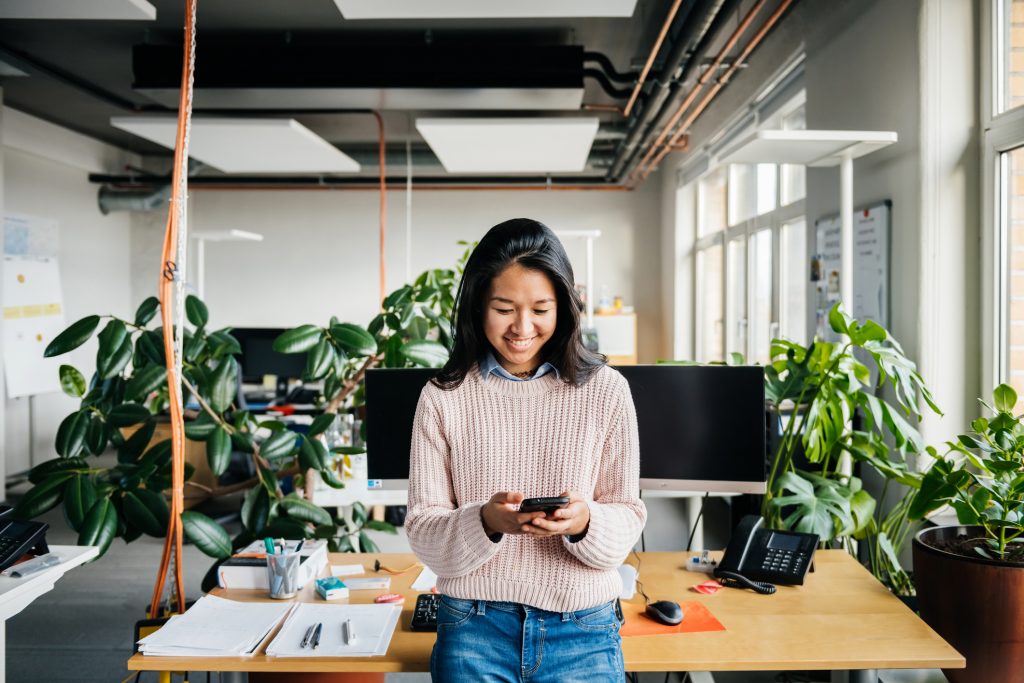 Employee experience is shaped by digital transformation today. Workers want:
To track various benefits, payroll, and time off details online — in one place
Access to the best hardware and software, not to mention the best connectivity
Immediate resolution of any technological problems
Provide development opportunities
The younger worker has high hopes (and some might say unrealistic expectations) about how quickly they will climb the career ladder after graduation. Talk to them upfront about opportunities for advancement. Also communicate how you will help them to develop the new skills needed to move up.
Room for growth can be more important even than wages and benefits, according to PayChex. Its research suggests companies that provide "options for career growth may be more likely to attract and keep millennials for the long haul."
Casely's Mark Stallings says, "Let younger hires know they'll be trusted to lead projects from day one. Many graduates are eager to start working and build their careers quickly; they want to know you'll help them progress."
Offering mentorship opportunities is also a good move. Young professionals want the opportunity to learn from more experienced employees. Yet, you may want to warn the mentors, the mentees will also expect to offer feedback, too. This is not the one-way street mentorship of old.
Get social
Social recruitment is part of the game today. As with any advertising you want to make sure your target audience sees the ads you post. When you want younger workers, you need to create a strong and cool brand on social media.
Hiring firm SureStaff recommends:
Using LinkedIn to identify and reach out to potential candidates via a post tag or private message
Direct messaging potential applicants on Facebook
Posting open positions on Twitter
Directing candidates to an application link via Instagram
Adding videos about your organization's culture to YouTube and your other social networks
Create community
The days of punching a time clock or showing up for a straightforward 9-to-5 job are gone. At least as far as the new, young worker is concerned. They don't want to join a company that will stick them in a cubicle and see them as a cog in the larger machine.
They are attracted to culture. At Google, for example, employee cafes, nontraditional workspaces, team scavenger hunts, and group getaways help to create a desirable work environment for the young workers.
We can't all be Google. But your business can still foster a sense of community and see work groups thrive. Show also that your business cares about the community as well as sustainability and diversity. Looking ahead to the "workforce of the future," PWC found that 59 percent of millennials surveyed have or will deliberately seek out employers whose corporate social responsibility reflects their values.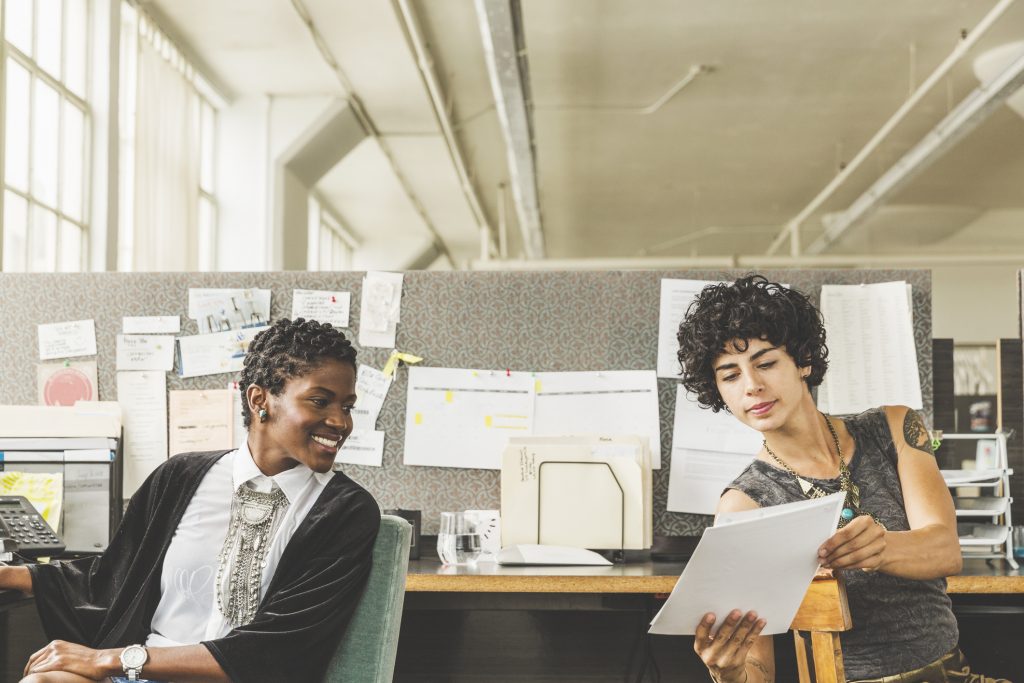 Employee satisfaction at all levels
Sure, there is a benefit to bringing in new employees. They can have the latest skills, fresh perspectives, and the energy and enthusiasm of youth. Still, even as you take this advice on how to attract young workers, you'll want to continue to engage and retain your current employees. One way to understand employee involvement and workplace happiness? Employee engagement surveys. Contact us today to learn more.