We all know that culture counts, and we're asked to focus on "the big picture" so often that "the little picture" sometimes gets a little fuzzy. Time to get up close and personal with microcultures!
If you read the first article in this series, you'll remember Antoine. As a new manager he wanted to put culture first, but he was suspicious of microcultures. Now that he's learned the value of healthy microcultures at work, he's determined to learn how to develop and support microcultures.
ICYMI: What's a microculture?
A quick note: Trying to artificially create microcultures is unlikely to succeed. As Inspirus noted in its 2023 Trends and Forecasts report, "The formation of microcultures needs to happen organically and out of need." Yet, managers like Antoine can do their part to enable microcultures to emerge and thrive. Try these strategies to help develop and support these groups of employees aligned around shared identities.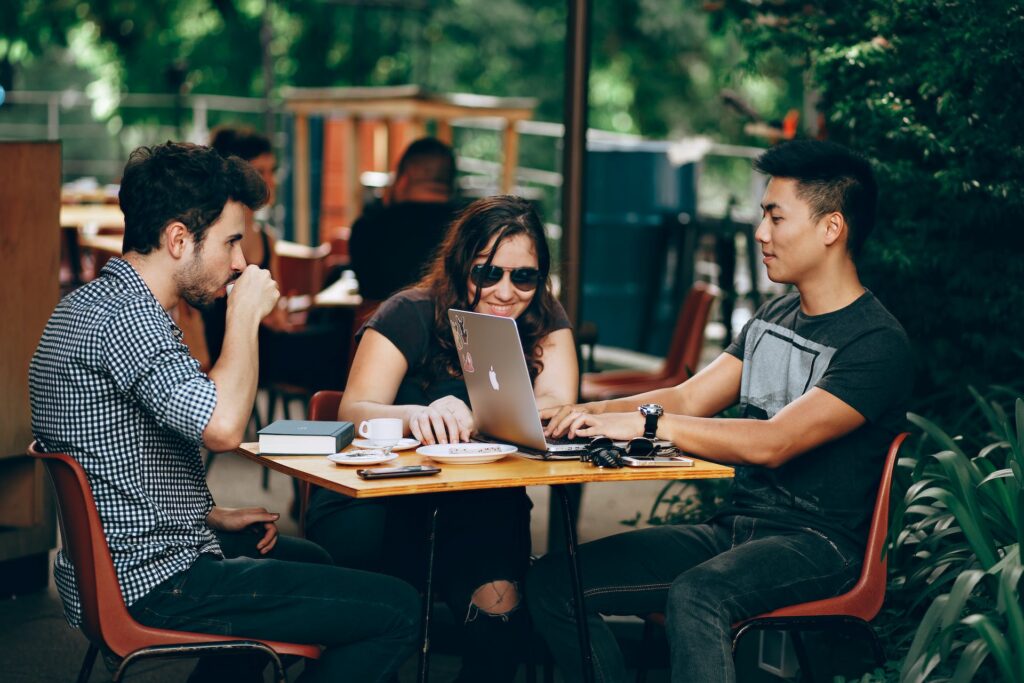 1. Take proactive steps
Managers need to connect with all their employees on a regular basis. This helps support inclusion, belonging, and networking. In check-ins and one-on-ones, managers can learn about individuals and look for opportunities to bring people together.
Provide opportunities for social capital to thrive, particularly outside of a team or department. For example, when Dropbox wanted to "make work human" even as it went more virtual, it created core collaboration hours (four-hour synchronous work windows) and freed its teams up for independent work and making other connections. The company also allocated budget to support quarterly gatherings to help groups of employees meet and connect.
2. Rethink your meetings
Consider cutting back on meetings. Seems counterintuitive, but all those meetings can leave individuals feeling burned out and low productivity. By giving your people more time to talk informally, without having to abide by an agenda, there's more chance of a microculture forming.
When you do need to meet, intentionally plan them for inclusivity and social interactions. This might be as simple as encouraging managers to incorporate time at the beginning or end of a meeting to check in on people's personal lives or weekend plans. This can foster more meaningful connections and help employees better identify likeminded individuals that they might have more in common with than they thought.
3. Recognize group differences
One microculture in your organization could be very vocal with frequent, obvious interactions. Another may prefer to be more anonymous, communicating via email or chat channels and not drawing attention to its bonds. Try to understand the dynamics of the different microcultures and communicate and interact with them accordingly. Forcing each group to adhere to certain standards for how they meet and make themselves known could stifle the psychological safety your employees feel with that microculture.
4. Connect microcultures to macroculture
When you do identify microcultures, make an effort to connect the different groups to each other and to your macroculture. You might introduce members of different groups to one another at work social events. You're still allowing microculture to retain its own identity, but also encouraging connections across their shared interests and viewpoints.
We're here to help!
Yep, we've got an amazing platform to improve employee experience. See for yourself – on us!
5. Embrace and encourage positivity
Any given day we each confront many reasons to feel negativity. Avoid contributing to this by finding ways to feed positivity. By focusing on accomplishments and successes, you can help focus employees on moving towards goals and impactful connections with one another. Highlighting what goes right, and why it worked out, can help counterbalance things that might otherwise bring your employees down.
As discussed in our first article, microcultures themselves aren't the problem. It's the toxic ones that cultivate dissatisfaction, elevate stress, and undermine engagement. With a focus on positivity, and creating a culture of kindness, you could have more success seeing healthy microcultures thrive.
6. Know your boundaries
Effective managers know their limitations and avoid over-reaching. Focus on your own sphere of influence, and avoid expending time and energy in areas outside of your control. Yes, you can gain from interacting with microcultures across your organization. For one, you may gain new insights into your resources. Yet you don't want to get so invested in microcultures that you have a harmful impact on them. Microcultures need to retain autonomy and personalized ownership. This is what gives group members the freedom they need to connect, share, and belong.
7. Capture employee feedback
You can support the development and continued strength of microcultures by asking employees about their individual needs at work. Find out what helps your team members feel that they belong. Ask what they feel is missing that would help them to foster more connections at work. Your people may want your organization to play a bigger role in introducing employees across typical team or office divides. By surveying your employees about inclusion and belonging, you can better support their experiences or identities.
See microcultures in a new way
Microcultures can drive employee engagement and encourage more commitment to work. The microculture typically needs to form organically, but by nourishing the groups that do evolve, you can support individual belonging and give people a safe and productive space to grow and develop at work.