When you're a consultant, you're making money off your experience and expertise.
Essentially, you're coming up with strategies to help your clients solve certain problems that they want to tackle in their business.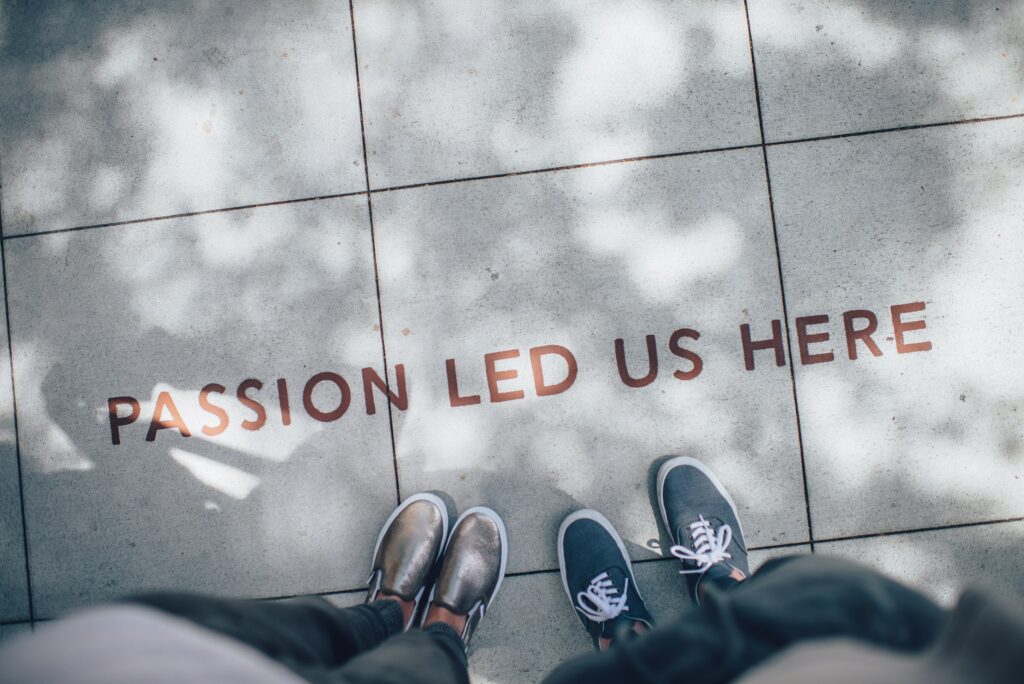 That's why consulting is such an attractive industry to go into—you can start your own business with nothing more than a laptop and a stable internet connection. You don't need to think about buying goods, warehousing and inventory, having a retail storefront, or anything associated with a more "traditional" business.
So, how do you start your very own consulting business? Read on to find out more!
Consulting as a side hustle
Keen on starting a consulting business? Our first piece of advice is: don't quit your day job.
Yep, you heard us right. Rather than quitting your job and diving headfirst into the world of consulting, you'd be better off consulting as a side hustle or side gig.
Why should you do this?
It allows you to slowly build up your base of customers and testimonials, while still having the income and cashflow from your day job.
It also lets you take a "trial run" in the world of consulting, so you can figure out if you actually like it.
Here's the thing—many folks think that consulting is a cushy job, and that it's easy to come up with a few roadmaps and action plans for your client and then collect a fat paycheck.
But once you actually start consulting, you might realize that there are certain aspects of the job that you don't like.
For example, you might not like cold-calling potential clients, pitching to clients, and getting doors slammed in your face (if you work as a consultant at a company, you might not need to do this. But assuming you're starting your own consulting business and you don't want to incur the cost of hiring a Business Development person, you'll probably need to take on cold-calling and lead generation activities as well).
(PS: Here's our article on how to get started in consulting as a side hustle.)
Once you have, say, 6 months of experience in consulting on the side, you can then make a more accurate decision as to whether it's something you'd like to do full-time. And if the answer is yes, that's great!
Refining your niche
Assuming you've been consulting as a side hustle, you likely have already chosen a niche to specialize in.
You should choose a niche where your skill sets lie in, and it could be anything, including:
Digital marketing
Advertising
PR & communications
Accounting
HR
Cyber security
Now that you're making the leap to consulting full-time, you'll want to refine your niche further.
Think about all the consulting projects you've worked on, and try to identify patterns amongst them. Which of the projects were the most profitable? Which projects did you enjoy working on the most? Which projects were the most tedious or cumbersome?
Based on this, you can then refine your niche to find something that's a better fit.
Here's an example: your niche was digital marketing, and you consulted on a number of projects, including PPC marketing, SEO, email marketing, etc.
In doing so, you found that PPC projects were the most profitable, because your clients could see results quickly, and this led them to see the value in working with you.
You could then niche down into doing consulting specifically for paid digital campaigns!
Keep in mind that refining your niche could be done in various ways. You can also specify the industry you want your clients to be in, instead of "niching down" into a more specific offering. For instance, you could decide that you want to do digital marketing consulting for tech companies.
Working on your pipeline and bringing in new clients
When consulting or doing any sort of client work, it's a good idea to track the hours that you spend on various tasks, so you know where all your time is going.
Once you take your consulting business full-time, you'll also want to be more intentional about how you split your time. More specifically: now that this is your bread and butter, you need to make sure that you allocate enough time to working on your pipeline, and pitching to potential clients.
Don't fall into the trap of looking at things through a micro lens. For instance, a newbie consultant/business owner might think that they currently have enough accounts to juggle, so they might lay off on prospecting and bringing in new clients for a while.
But here's the thing: you never know how things will change from month-to-month, especially if you're new to the industry. If your clients decide to terminate your services next month, or go from a retainer model (that's more profitable for you) to a per-project model (which is less profitable), you might be left scrambling at the last minute.
With this in mind, always look at things from a macro view, and make sure you have enough leads coming through your pipeline at any given time.
Regardless of how well your business is doing, you should still be pitching to potential clients and bringing in new business. If necessary, you can then hire more consultants to work on the accounts that you've closed.
Don't get complacent, and don't let yourself get comfortable. This is crucial to growing and scaling your consulting business!
Marketing your consulting business
Let's take a step back from pitching to potential clients – before you reach that stage, you've got to market your consulting business and get people to hear about your brand.
How do you do that? There are 2 overarching categories of marketing: organic and paid.
Organic marketing refers to getting people to visit your website without running paid campaigns. There are a few different things you can do here, but the main thing you'd rely on is Search Engine Optimization (SEO), where you optimize your website so that it ranks highly on Google's search engine listings page.
We won't get too much into these two strategies, because there are too many things to unpack. But here are some guides that you can read to get started:
Although these are two separate strategies, you'll want to use them hand-in-hand.
SEO is more of a long-term brand building strategy. SEO does take more time to implement (you typically only start seeing results after 6 months or so), but you get higher quality traffic from SEO, which translates into potential customers who are more likely to convert.
PPC, on the other hand, gives you results almost immediately—you can create a campaign today, set it live, and get conversions tomorrow. However, PPC isn't as sustainable as organic marketing. If, for example, you double your spend on a specific campaign, you'll typically find that your results increase less than proportionally.
One great way to use these two strategies together is to run remarketing ads on PPC, which get 10x the amount of clicks as display ads.
First, work on your SEO strategy so that you can drive more people to your site. Once you have a decent amount of traffic, set up your remarketing ads to reach out to people who have already been to your site. Because these folks have already seen and interacted with your brand, they're much more likely to convert as compared to someone who's completely new.
A final word on starting (and growing) your consulting business
There's no question that consulting can be an immensely attractive and lucrative business.
That said, it's not as easy as some folks might think—you can't just post a LinkedIn update to let everyone know that you're in business, and wait for your clients to fall in your lap.
As with any other business, you'll need to lay the groundwork, and have a proper marketing and lead generation strategy in place. If you'd like to better understand market demand to get an idea of what prospective customers think, we've got the perfect solution for you! Sogolytics doesn't only help you gather the data you need, but also decodes the insights so you have all the right answers.
Not sure how to get started? Get in touch with our experts and we can discuss just how Sogolytics can add value for your upcoming business venture!
All the best with your consulting business—we're rooting for you!