What is data and why is it so important?
Businesses with the foresight to differentiate their products and services in the digital era are relying on what's undoubtedly the most valuable asset in both commerce and scientific endeavors. We talk of none other than Data. Think of it this way: A single Saas innovation accumulates vast quantities of information in a fraction of the time human teams spent weeks or months doing the same. Information in commerce is only useful if you can collect it economically on a time scale that's apace with the change affecting the business and its markets. In other words, if by the time the data is collected and analyzed it's lost its relevance, the exercise is somewhat wasteful.
Systematically collecting the information is only one part of it. Arranging and sorting it into formats where patterns emerge is the most intriguing part of the big data scenario. Indeed, it's where numerical interpretations play a significant role. Graphs, infographics, tables, and a whole range of statistical tools help create big data visions. It's a far cry from the raw Data before the researchers get hold of the records and clean it up. In the end it has to make sense to receptive audiences that rely on the insights and revelations. 
The fact is we tend to over-rely on computer programs to separate the wheat from the chaff when it comes to data structuring. One cannot dispense with the ingenuity of the human brain to enhance the customer experience. So how does the analysis of customer data and customer experience help you get what you need to compete successfully?
Understand how your customers want to buy.

Appreciate changing trends when customers shift their opinions under different circumstances.

Zone in big customer groups tied to similar demographics that think alike.

Pinpoint your product and service offers to resonate with the most prominent customer needs.

Make sense of customer feedback and translate it into marketing plans that create a competitive edge.

Find ways to minimize

customer churn

and sustainably develop customer retention.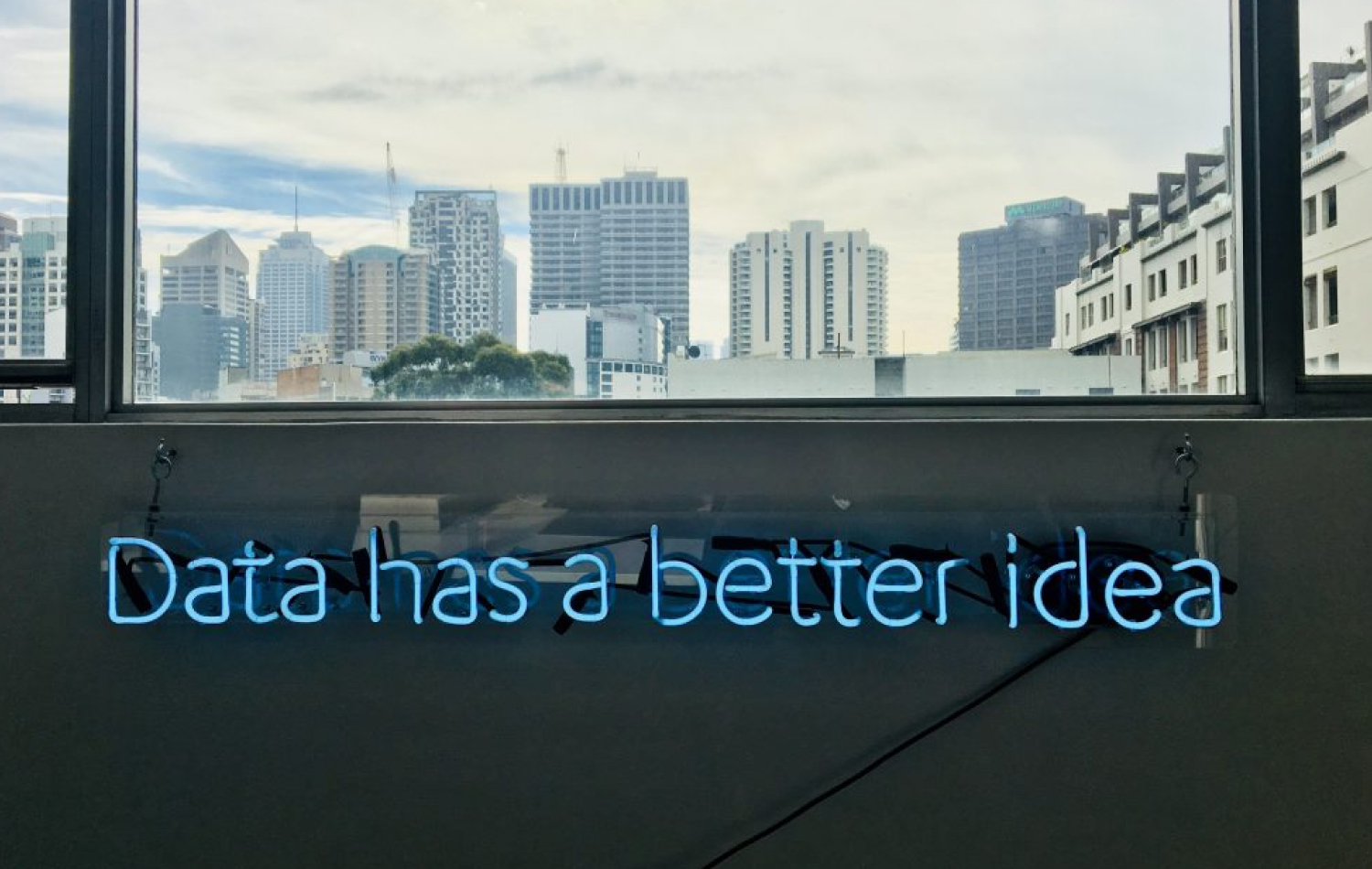 How to collect data?
Data falls into two camps:
Quantitative data

– numbers that throw light on questions like who, what, where, when, and how many. There's generally a reliance on mathematical calculations to create objectivity in the observations. The foundation of this is customer feedback in surveys with closed-ended questions. It's relatively inexpensive to collect and follows some pretty standardized methods that enable broad comparisons. A typical quantitative data survey is

NPS,

short for Net Promoter Score. It measures the percentage of customers likely or unlikely to recommend one's brand to friends and family.

Qualitative Data – is more descriptive of respondents' thoughts and feelings as they reach touchpoints in their customer journey. It relies on a freewheeling type of customer survey with open-ended questions. Qualitative customer feedback adds substance to the quantitative data trends and patterns by providing answers as to why and how they occurred. The most popular customer surveys in this category are focus groups, interviews, and observing buying behavior under controlled conditions.
A. Quizzes and closed-ended surveys
Here we cover the most used quantitative data collection methods in commerce today:
Customer feedback on these platforms boils down to yes or no, or multiple-choice answers. However, it extends further to include rating answers on a scale from say 0 to 10, or on predefined values like "very satisfied," "totally dissatisfied," or "it was okay, but room for improvement." The research profession commonly refers to these as Interval/ratio, rating-scale, Likert-scale, or matrix questions. NPI – a famous study – falls in the middle of all this. 
To motivate customers to participate in these surveys, there are generally two key factors to consider:
Guaranteeing respondent anonymity.

Making responses to the survey easy and fast.
In almost all cases, the customer feedback is solicited online via email prompts, or while the customer is on the company's website. Sometimes it takes place directly or soon after a customer service call. Text surveys sent to one's mobile work well, playing into evidence that there are vast sectors of the population depending on their cell phones for market interaction. 
The bigger the response, and the test circle, the more accurately we can assess the emerging metrics. What you are looking for in survey reporting, for example, is that X% of the (say) female users who found (say) the customer service helpful, and Z% found it unhelpful. A detailed demographic breakdown is an option that assists as long as it makes market sense for each focus area. As examples:
You could ask the same question of males, teenagers, seniors, and other age groups.

Or indeed, each of these groups living in states like California, Florida, or a city – even a town. 

You could narrow it down to marital status, or first language.

From a higher perch, your goal is to make it a demographic mosaic of constructs that give the surveyed audience a distinctive character. 
It's management's job to know what constitutes a market for its product and services. They need to whittle things down to the most defined constructs for pinpoint brand follow-up. The overriding questions are, "Does it make ROI sense, and is the absolute revenue at stake worth knowing the metrics in the first place?" Simply put, don't overanalyze or get carried away by the science if the profitability of it all is unwarranted. 
B. Customer Reviews, Focus Groups, Interviews, and Direct Observation
Collectively regarded as qualitative customer feedback techniques, they give marketers insight into what makes the buyers of brands tick. The following are typical examples:
Why did prospects not transform into customers? 

What killed the sale in moving existing buyers from one touchpoint to another in the customer journey? 

Why did a long-term customer switch to a new brand? 

Why did a competitor's loyal customer swing over to you? 

Why is the sale process stalling at the buying cart? 

What part of sales support induced you to buy or not to buy? 
The above are only some of the questions you may want to ask after conducting a quantitative survey. The latter tells you it's happening but doesn't give you even a small clue as to why. Qualitative studies complete the picture. 
These surveys are relatively more expensive because they don't lend themselves to routine templates that govern quantitative data accumulation. There are formidable challenges and procedures integral to successful qualitative research as follows:
Arranging trained interviewers familiar with the task of analyzing customer data.

Designing searching questionnaires, possibly with psychologist and sociologist input.

Creating a personal touch.

Motivating respondents to participate and give honest answers. 

Monitoring customer reviews and taking decisive action on all alert items contained therein. 

Allow for enough time to let these events complete unhurriedly at a pace where respondents feel comfortable.

Deciding on the tone of the interaction with respondents. Options include informal structured, conversational (with borders), completely spontaneous, and searching for answers to specific issues or freewheeling.

Determining the size of groups that give you the best feedback with synergistic assistance. 

C. Bring it all together to enhance the customer experience.
Customer journey mapping is the management practice of connecting the numerically measured constructs to what the customer is saying and doing at every touchpoint to improve the CX. The statistics tell you where the logjams and obstacles are. It takes careful thought and competent thinking to remove them by looking carefully at the constructed relationships. It's the best way for you to convert customer churn to customer retention, and new prospects into new customers.
It involves looking at what the NPS, CSAT (Customer satisfaction), and CES (Customer effort scores) – all quantitative studies – are telling about overall customer sentiment. After that, the deep probing begins. Delve into the minds and hearts of the customers. More than that, identify the touchpoints in the customer journey that impact the buying process the most. In this way, you get the best out of your surveys to develop marketing and sales initiatives that make a competitive difference. It's the epitome of measuring customer experience and shows up in the following ways:
Speak to your customers the way they want to hear you through the media they rely on the most. In other words, data analysis helps you personalize your messages.

Reach out to your customers at times most comfortable for them. Don't make it an inconvenience to deal with you by pressuring time and creating stress.

Upsell and cross-sell by detecting gaps coming through in the customer feedback. This is an invaluable aspect of your qualitative research analysis. 

Zone in on the key benefits that move customer segments the most. The answers to this generally jump out of the data without much effort.

Analyze, re-analyze, and keep on re-analyzing to stay aligned with the customer journeys as they change over time.
Sogolytics is the go-to resource 
That's if you want to find and organize data to get you CX-centric. They work with companies across a spectrum of industries, thus developing insight into how to derive the most mind-bending data the quickest way and take full advantage of the findings. Their software packages and professional advice will open up new horizons, leading you to better ROI and revenues.