When asked about "3D experiences" most people think of virtual or augmented reality. But as organizations tackle future customer expectations and demands in customer experience (CX) today, it's time to broaden our horizons.
Why?
Because trends, by nature, evolve, and timing is of utmost importance if you want to capitalize on a trend. It's the same thing in CX; you must be prepared in advance, with robust predictions based on in-depth insights, to stand the test of time.
How? Start by creating unforgettable experiences at each touchpoint along the customer journey—a process we call immersive or 3D experiences.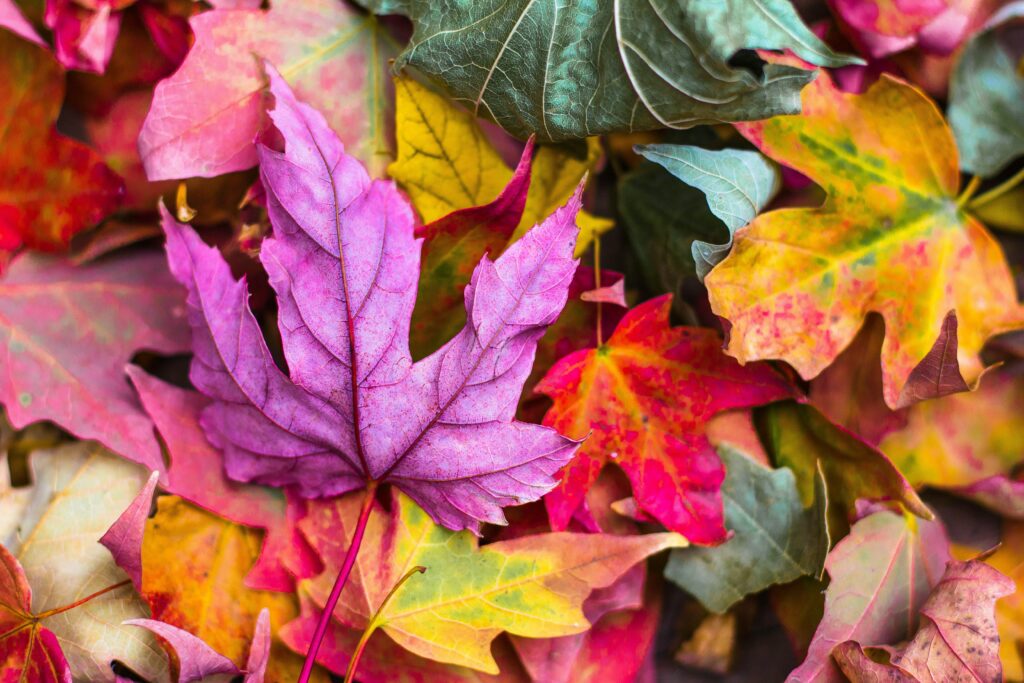 What is an immersive or 3D experience?
Immersive experiences are a powerful way to engage customers on a deep and emotional level. Unlike augmented reality, which overlays digital elements onto the real world, immersive experiences transport customers to entirely new environments or narratives within the real world. These experiences engage multiple senses, create emotional connections, and drive lasting memories.
Don't think this is possible?
Consider fall. It's the perfect time when cooler weather is a comfy companion to spiced lattes and thick scarves. The world is filled with vibrantly colorful leaves and becomes… different. Special drinks are available, and spices fill the air. Holidays come to mind, and retail seasons are going into full swing.
Fall, and all the different unique aspects that come with it, is an immersive experience!
The fantastic thing is companies can create this same immersion with their brand for their customers, designing exceptional experiences that will do more than differentiate them from competitors, they can improve customer loyalty and brand advocacy!
But don't think this is just for customers. These same experiences—and the benefits!—are also applicable to your employees. Immersive and 3D experiences for your employees can lead to greater employee engagement and satisfaction.
Using immersive experiences can be a game-changer for your company. In this blog series, we will look specifically at how you can strategically create these experiences and reap their benefits for success.
Why are immersive experiences important, and what are the benefits?
Immersive experiences are crucial because they foster a sense of connection, making customers feel like they are an integral part of the story. This connection boosts brand loyalty, customer satisfaction, and even word-of-mouth marketing. By appealing to senses beyond sight, like sound and touch, immersive experiences evoke strong emotional responses, pivotal in creating lasting memories.
Some of the benefits of immersive experiences include:
Enhanced customer engagement due to captivating experiences
Improved brand perception as your company demonstrates its commitment to customer satisfaction
Increased sales and revenue as immersive experiences drive more conversions
Boosted customer and employee satisfaction through engaging and interactive experiences
True personalization capabilities as immersive experiences go hand in hand with experience feedback collection on the preferences, behaviors, and needs of your target audience
Not to mention many other benefits, like improved employee productivity and training, increased global reach and accessibility, and reduced returns and support costs!
Immersive 3D experiences are the future of CX and should be on every leader's mind.
Click To Tweet
How do you create an immersive experience?
To create truly immersive experiences, you must first understand and master a few key elements. These pieces come together to create unforgettable immersive experiences across the customer journey.
Let's take some pointers from augmented reality and look at how you can use aspects that are important to 3D experiences for your customers:
Sensory engagement
Engaging multiple senses amplifies immersion. For instance, consider the fall season in the US. The crispness of the air, the aroma of fallen leaves, the sight of brilliant foliage, and the gentle rustling of leaves underfoot all contribute to a multisensory experience.
How to apply this to experiences: Bring in more sensory elements to highlight your brand, products, and services. Start to build experience with senses; think of locations or imagery you want to invoke. This can be with colors, textures, or interaction.
The retail industry is a great example of immersive experiences in action. You can see this when they tackle seasonal changes and customer expectations. They use design, product placement, and store decorations to build the experience for their customers.
Visual realism
Visuals should be lifelike, but more importantly, they should match the real-life experience. As leaves change color during fall, the environment's transformation mirrors the changes customers see in the physical world.
How to apply this to experiences: Let's use the travel and leisure industry to illustrate this point. You want to travel on vacation to an island destination during the cooler months. Packages you scroll through have beautiful images of people having fun on beaches, riding in speedboats, and sipping from tall glasses with colorful umbrellas.
In essence, these packages have created a visual alternate reality they hope you will envision yourself in and want to be part of. They make that reality real long before you ever click to buy. In fact, they worked that hard to get you to click on "check availability". This is because immersive experiences are a build-up of ingredients over time, taking care of mircomoments to delight.
Spatial audio
Spatial audio—also known as 3D audio or immersive audio—is a technology that enhances the audio experience by creating a series of three-dimensional spaces or positioning sound sources in specific locations around the listener. The goal of spatial audio is to replicate how sound is perceived in the real world, providing a more immersive and realistic auditory experience.
Audio plays a crucial role in immersion, as you can see. We get a lot of information from the world from our senses, and using hearing can be a powerful tool for experiences. The crunch of leaves, the distant sound of a stream, or the wind whistling through the trees in the fall scene adds depth to the experience, for example.
How to apply this to experiences: You may have a theme song or jingle created so that whenever someone thinks of your brand, they hear that sound. You may use audio to bring in spoken words or the natural sounds of action.
Say your brand creates teas, and you use the fall to boost interest in hot drinks to warm you from the inside, so you create a video where a customer drinks your tea. This video is filled with visuals like fall leaves and trees, and your actress (dressed in warm orange and chocolate brown) is  sipping your tea, looking happy, and your jingle plays to underscore the scene. A single line may be all the text you use: "Start your day off with heaven in a cup." You can start to see how you bring this all together.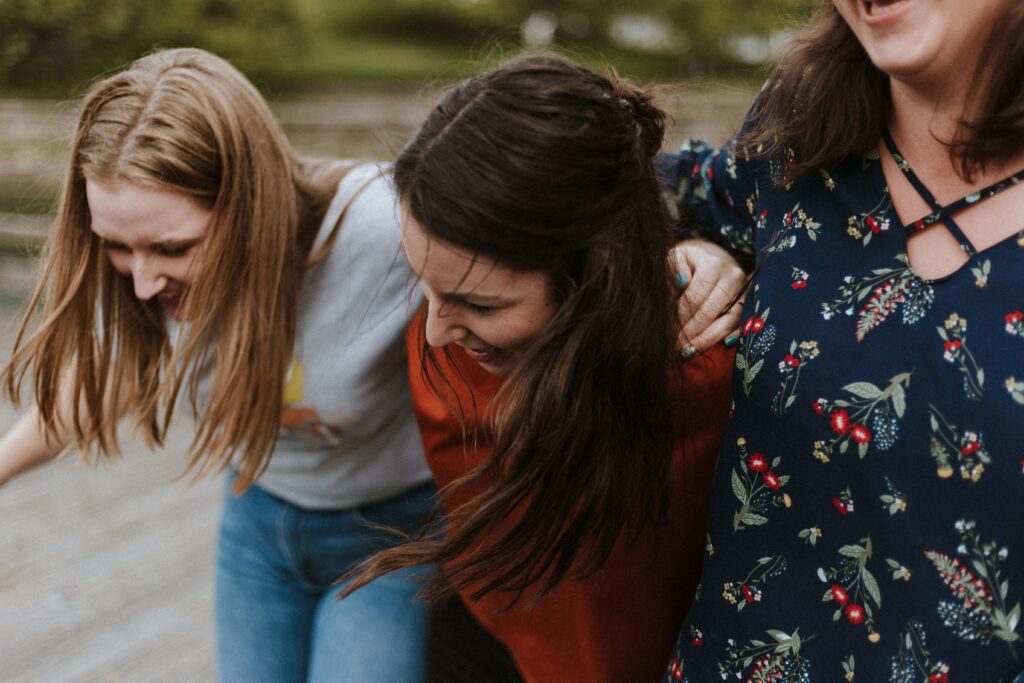 Interaction and interactivity
Double underline and star this pointer, as it is all about engagement—be it customer or employee engagement. Allowing customers or employees to interact with the environment or narrative enhances immersion.
For example, they could virtually walk through your organization to see what you do and the cool ways you're changing the world. Maybe you'd like a virtual workspace for interviews or to invite customers to try on your look before they buy in a world where digitization is rapidly growing.
How to apply this to experiences: Think of bringing your customers and employees in so they are part of the experience. By making them take action, you create a sense of investment to see it through, especially if it's positive.
Gamification is a great example of how interaction and interactivity can be used to improve learner experiences as you onboard your customers and employees into a new way of life with your brand.
Depth perception
Building depth across touchpoints enhances immersion. Just as the sounds, sights, and smells in a forest enhances a nature walk, creating a sense of depth with experience design enriches the immersive experience. Thinking beyond your product or service is the key here. How can you make it matter? Personalization can help you target your audience properly to make sure they are more likely to buy in as you trigger responses with relevance to your audience.
How to apply this to experiences: Customer journey mapping can help you take a different view of your customer touchpoints and the experiences you want to craft for them. At each step, you can build a single experience with small, touchpoint-specific experiences to create depth.
Ready to deliver more?
Learn how to craft unforgettable experiences from your own data. Let us show you how Sogolytics can help.
Head tracking and motion control
Head tracking allows a device to monitor and respond to the movement of a user's headset in real time, while motion control lets people interact with virtual objects or environments using physical gestures or movements.
Whoa! Doesn't seem like this would have much to do with building experiences outside of augmented or virtual reality, but that's not the case.
How to apply this to experiences: This is all about experience design here, where you use your technologies—like powerful experience management solutions such as Sogolytics—to control the experiences with your brand. Based on engagement from your audience, you can adjust and improve experiences before they lead to negative reviews.
Storytelling and narrative
You can't get very far without storytelling built into your customer experiences and brand activity. Many companies don't always make a clear connection between their brand and the customer journey, but it's an important one. An engaging narrative draws customers into the experience.
How to apply this to experiences: Your story is the life's blood of your experience design and branding. Without the "why" behind what you do, it won't feel as authentic or real to your audience. Make sure you connect the story of "you" into each interaction.
User agency
Because everyone loves choices and to be part of decision-making. It makes us feel empowered and like our thoughts are valued. Sharing this feeling with your customers and employees can have many benefits for your organization.
How to apply this to experiences: Do you remember when they used to read "Pick your own adventure!" stories in school? I loved the way I could create a different experience each time I picked up the book. You can bring that magic in for your customers and employees! Flex and hybrid work is a real-world example of companies meeting employee needs and desires for greater productivity. For customers, it could be mix-and-match bundles of products, loyalty programs, or social campaigns where they choose how to get involved.
Presence and emotion
As we have talked about in this blog, immersive experiences are all about the deep connection and emotional resonance that makes them so ideal. The goal is to make employees and customers feel present in the experience and for them to have a response—positive, of course!—to what you create.
How to apply this to experiences: People want to feel valued and cared for. We enjoy being happy and excited. Wondrous experiences can have us running to tell everyone we know (and even those we don't) with social media.
Businesses can use this powerful word-of-mouth marketing and brand advocacy by getting customers and employees emotionally involved with the brand. Nike's "Just do it" motto is a way of life, a war cry, and affirmation that you can do it, even when you think you can't. There is a connection and story in these three simple words. That is the epitome of presence and emotion.
Cross-platform accessibility
Again, this doesn't seem to go with CX or even EX, but it does. The idea of cross-platform, or should we say omnichannel accessibility, means your audience can connect with your brand where it makes the most sense to them. This, in turn, lowers customer effort score (CES), improves overall engagement, and increases response rates for your campaigns.
How to apply this to experiences: Seamlessly transitioning the experience across different areas maintains immersion. Think of it this way: your website, social media, and digital imprint all match in branding and messaging, and you deliver on your product promises. You are creating omnichannel accessibility that can not only enhance immersion but also build brand awareness and equity.
Follow along with your ultimate guide to immersive 3D experiences
In the upcoming articles in this series, we'll delve into each aspect of immersive experience, offering practical tips, strategies, and inspiration to create powerful customer and employee engagement. By understanding and mastering these aspects, brands can create unforgettable immersive experiences that forge strong customer and employee connections.
Immersive experiences, whether for customers or employees, hold incredible potential to transform engagement and satisfaction levels. By understanding and implementing aspects of 3D technologies, businesses can create memorable and meaningful experiences that forge deeper connections and enhance overall well-being. Whether it's the allure of fall's vibrant colors and cozy ambience that won you over or the application of immersive principles in the digital realm, the result is an enriched experience that resonates on a personal level.
Ready to create immersive experiences?
Sogolytics has proven CX and EX strategies to take your experience management to the next level with the world's leading software. Come, take a personalized tour!