Here's the thing: Everyone wants higher survey response rates — piles and piles of data — but nobody wants bad data. That's not too much to ask, right?
Right. It's totally possible to collect responses from the right people and to ask only right questions to those right people. It's so right, it's only logical.
A few notes here on a topic that comes up a lot: Limiting participation to the exactly the right audience while simultaneously trying to encourage participation.
Know Your Audience
While some of our clients are interested in collecting feedback from a wide audience, many of them have a very specific group in mind. Perhaps it's as simple as "employees in this company" or "customers who purchased from us within the last quarter". For others, it's "people who identify as male, are between the ages of 24 and 62, and who have been to the Bahamas in the last week". Of course, the more narrow your scope, the trickier it can be to find enough participants to make your research worthwhile.
If you already know the audience, it's usually relatively easy (if you know the right people to ask — or if you are the right person yourself!) to pull the right list from your company's employee directory or your CRM
If you're hoping to hear from specific groups and you don't have an audience standing by, hoping may not be the best strategy. Working with survey panel services providers can be a good solution. Purchasing a list of the address of total strangers is usually not a good solution — and it may also violate the anti-spam policy of your provider.
The Qualifying Round
Once you have — or think you have! — the right audience, it's often a good idea to confirm. Again, if you're just looking for any feedback you can get, stop here. We'll branch you out of this post mid-way through. Cheers!
If you're still reading, you're ready to think about qualifiers.
In a big tournament, the qualifiers are the early rounds where teams vie for the chance to compete in the championship. In a survey, the qualifiers are the questions you ask to narrow the playing field until you have only the right players who can deliver results.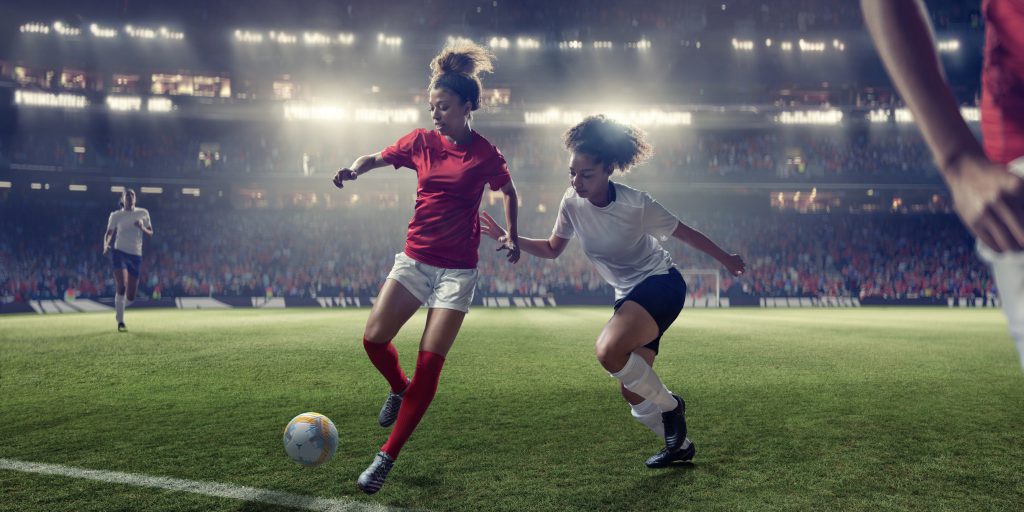 Releases, Waivers, and Agreements
In some cases, the only thing that you need as a qualifier is an affirmative agreement up front. If you've ever been skydiving, this was probably called a waiver or a release. While participating in a survey is almost inarguably safer than skydiving, there are some good reasons to request approval or confirmation up front. Two examples:
Dissertation/Thesis/Academic Research: Depending on IRB (Institutional Review Board) guidelines and/or the policies and practices of your field, it may be necessary for you to provide an informed consent form before asking even a single one of your research questions. IRBs are in place to review the ethics of research projects and to protect the rights and privacy of research subjects — in this case, survey participants. An informed consent will tell you exactly what's happening with this study and how your personal identifying details will be protected throughout the process and eventual (hopefully!) publication of the findings.
Market Research: If you're sharing feedback with an organization, you'll often see or hear questions about how they'd like to use your comments. Depending on the contract you signed, they may have the right to use your company's logo in promotions, but if you share a testimonial with them, what happens with that? Will your name, photo, title, or any other information be associated with your quote? Before you share anything, ask the right questions. What will happen with this case study? Will it be promoted on social media? Will you tag me and/or the company? These are important questions to have answered early and often, and a good researcher knows to answer them up front.
Branch Out With Logic
The good news is, it's easy to set up both the qualifying content up front and to seamlessly move the "yes" group forward while politely excusing the "no" group from the rest of the conversation.
Because we have an amazing User Guide, we don't need to go into every detail here, but the basics:
Provide the important terms and guidelines on the first page as Descriptive Text.
Add a clear qualifying question. It might be something like "Do you agree to the terms above?" with Yes/No answers, or it could be "By clicking Yes below, you agree to the terms and conditions above. If you do not agree, click No." Set this question as mandatory.
Decide: What should happen next if people click No? Are you going to kick them out right away or is there any follow-up question that might make sense? This depends on your situation. In many cases, the best solution is to politely excuse them right away. If you'd like to know a little bit more about the participant ("Would you be interested in being invited to participate in future studies?"), you can show a follow-up question on the same page or set up a second "exit" page.
Set up single-question branching to define the path forward based on your decision question. It might be "If Yes, continue to page 2. If no, End & Exit."
Test and confirm it's working as you expect.
A smart, simple-set-up that saves you time cleaning up your data later down the road — and well qualified participants. Win win win!