Today's Industrial Revolution is driven by advances in technology that blur the lines between the physical and digital worlds. With the collision of a global pandemic with artificial intelligence, robotics, the Internet of Things, 3D printing, quantum computing, genetic engineering, and more that crop up every day, the new industrial revolution is enabling more workers to become makers and creators.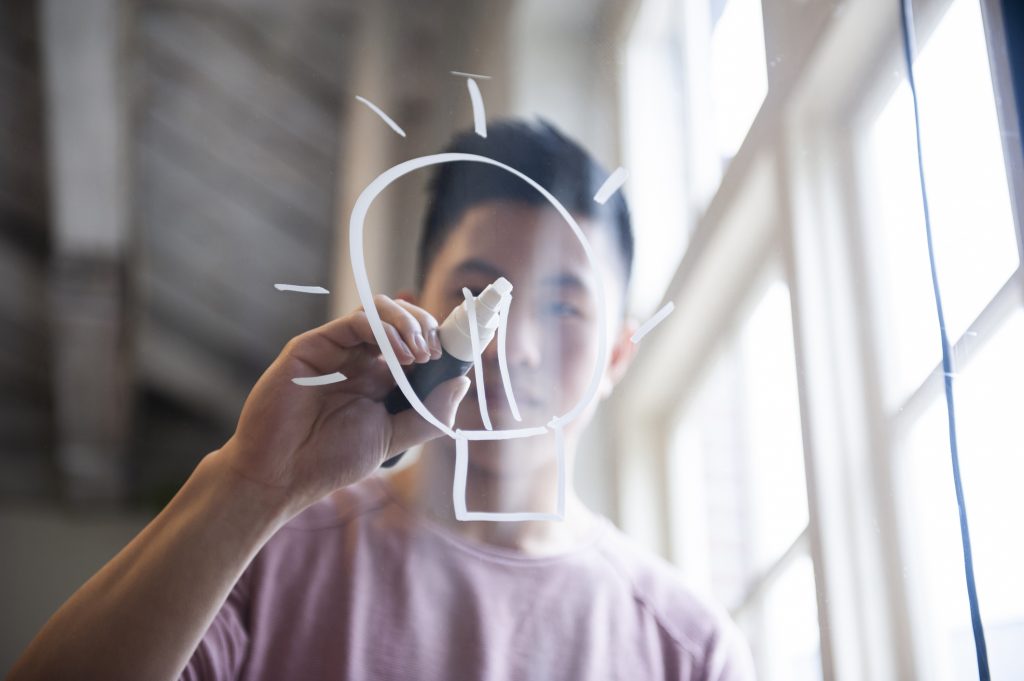 Forbes recently reported 4.4 million people voluntarily left their jobs in September 2021. As employees face uncertain employment in the wake of COVID-19 restrictions and closures, more people are saying "yes" to working as freelancers or contractors — or even creating new companies that better fit their professional goals and passions as well as their personal commitments and responsibilities. They are transitioning from hired talent to entrepreneurs taking advantage of Industrial Revolution 4.0.
The challenges that lead individuals to become makers and creators rather than employees are numerous. Consider how working parents must juggle their jobs, childcare, at-home education for school-age children, and a remote work movement that blurs the lines between on-the-job time and personal/family life. The majority of today's "quitters" are those whose work is mostly done in-person for relatively low wages. And more people today are chasing their dreams and goals by creating a business that feeds their family and their soul.
What is the maker movement?
The maker movement is a cultural revolution that places more value on individuals becoming creators of products or services than merely consuming them. As people leave their jobs in droves during the global pandemic, they find ways to be creators as well as consumers. Consider how much we've all consumed in mass quantities since the advent of COVID-19. In today's economic environment, many workers are becoming makers as an alternative to working for low wages in industries that require high in-person contact. They are creating their own possibilities based on their interests, skills, hobbies, passions, and goals.
Part of the maker movement is the expanded access to the required tools that were otherwise inaccessible. Take, for example, space-sharing endeavors. Those who need specialized tools, peer education, or spaces find alternatives in their communities. Community colleges, associations, and other venues are renting or offering their spaces to entrepreneurs who can't yet afford their own studios, equipment, machines and more. They also offer classes to help makers and creators beef up their skills. Shared spaces benefit both the owner and the entrepreneur by generating revenue for space owners and giving access to key tools and more for a just-starting entrepreneur.
Benefits of the maker movement
One key element of the maker-creator revolution is that these entrepreneurs seek ways to prioritize self-sufficiency over reliance on big brands and big box stores. They want to make original products or offer services that are disruptive — better, less expensive options than the industry heavy hitters. The movement takes individuals' artisan spirit and combines it with community resources to create something with their own hands, regardless of what that product or service looks like.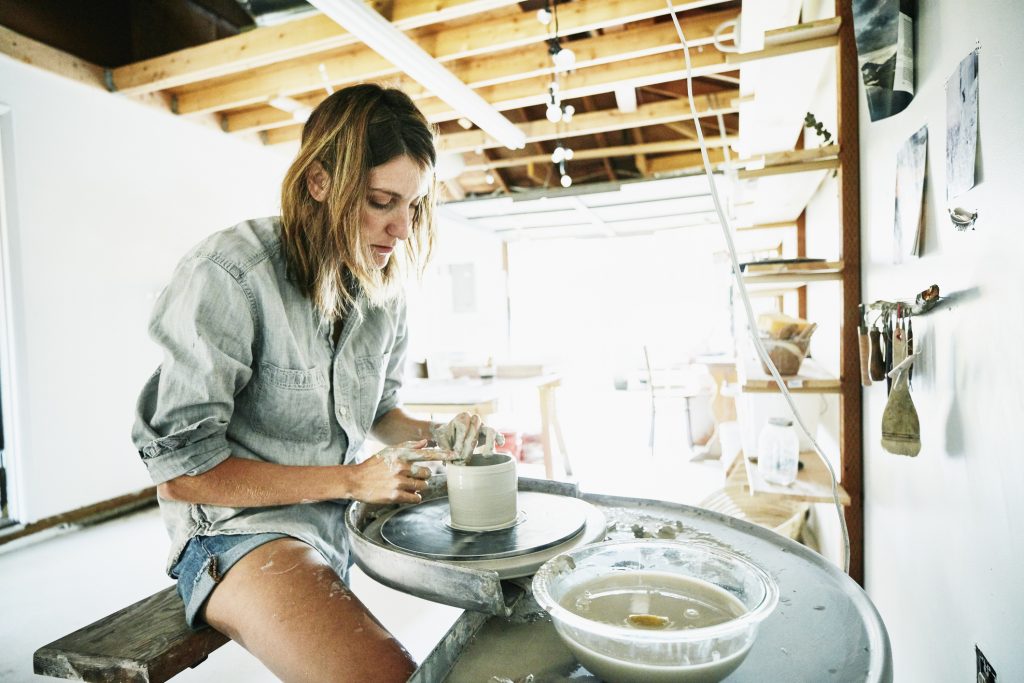 The makers and creators movement sets out to improve communities through innovation and creativity. And communities around the U.S. are creating spaces for the makers and creators by offering the supplies, skills, equipment, power tools, arc welders, technologies, and so much more for those who want to learn. Sometimes called "open source hardware shops," creators and makers can come in and work with materials and machines they wouldn't otherwise have access to.
Another goal of the maker/creator movement is a focus on sustainable creation and development that helps the environment. Led primarily by millennials, this revolution aims to allow makers to get their hands dirty and create something innovative and new.
Examples of famous creators and makers
The Wright brothers pushed beyond their current boundaries and combined bike technology, kite technology, and a gasoline engine to create their first model of a flying machine in the early 1900s. Today's makers and creators channel the energy of their predecessors to create disruptive products and services that combine unassociated technologies and ideas in new and fantastical ways. As Henry Ford said, "If I had asked them what they wanted, they would have said a faster horse."
We don't know what we don't know until someone takes a risk to create something new and serendipitous. Today's makers and creators take ideas from disparate sources and combine them to create solutions or never-before-seen products that we didn't know we needed. Take the amazing advances in biomedical engineering that lead to mechanical innovations for patients with missing arms, legs, or other extremities who can now live as free and unencumbered as someone with full capacity of their limbs.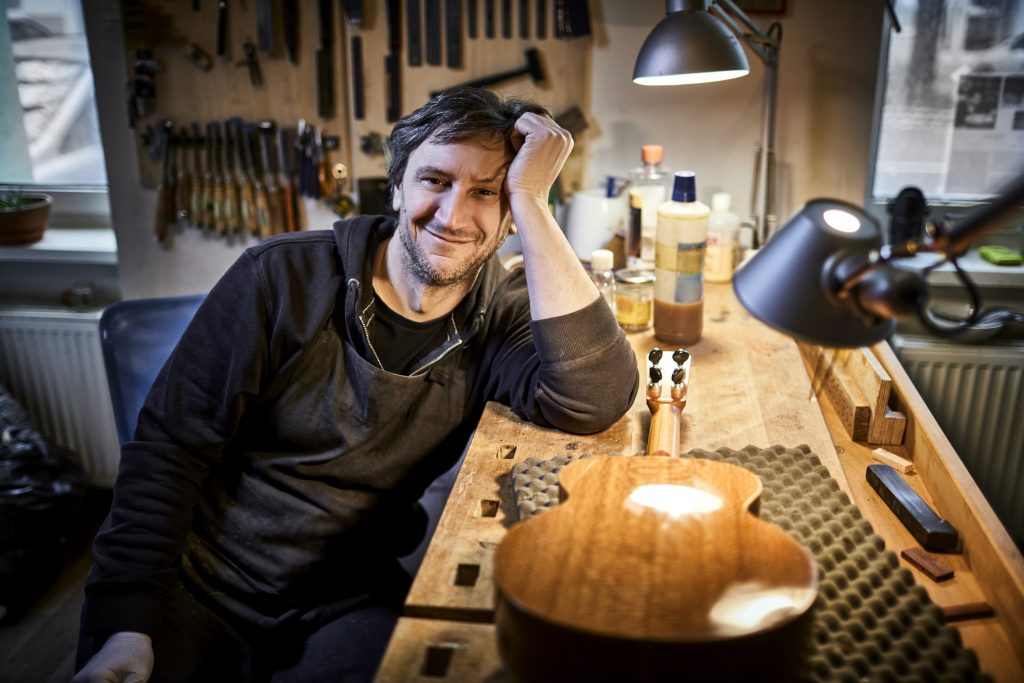 Final thoughts
The next Wright brothers are out there in the makers and creators realm, combining industries, technologies, and mechanical engineering to create something as innovative as the airplane was back in the early 1900s. And today's makers and creators are finding numerous ways to help you live your best life. The easiest way for creators/makers to connect with individuals who need their disruptive ideas is by surveying the target audience. Surveys help you uncover those golden, innovative nuggets of information you wouldn't find by yourself.
While COVID-19 has had so many negative impacts, one of the silver linings is that it has offered the makers and creators unexpected downtime to manifest the next best product or service. While we sleep, eat, and work from home, today's innovators are creating tomorrow's horseless carriage. It will be interesting and exciting to see what they (and we?!) come up with.