We're continuing our conversation about how empowering women in the workplace is a powerful corporate social responsibility measure, focusing now on minority women and the challenges they face. We'd like to take the time to look at revolutionary BIPOC women who made a difference in business and the world so that others could go farther, and what you can learn from them to inspire changes within your organization.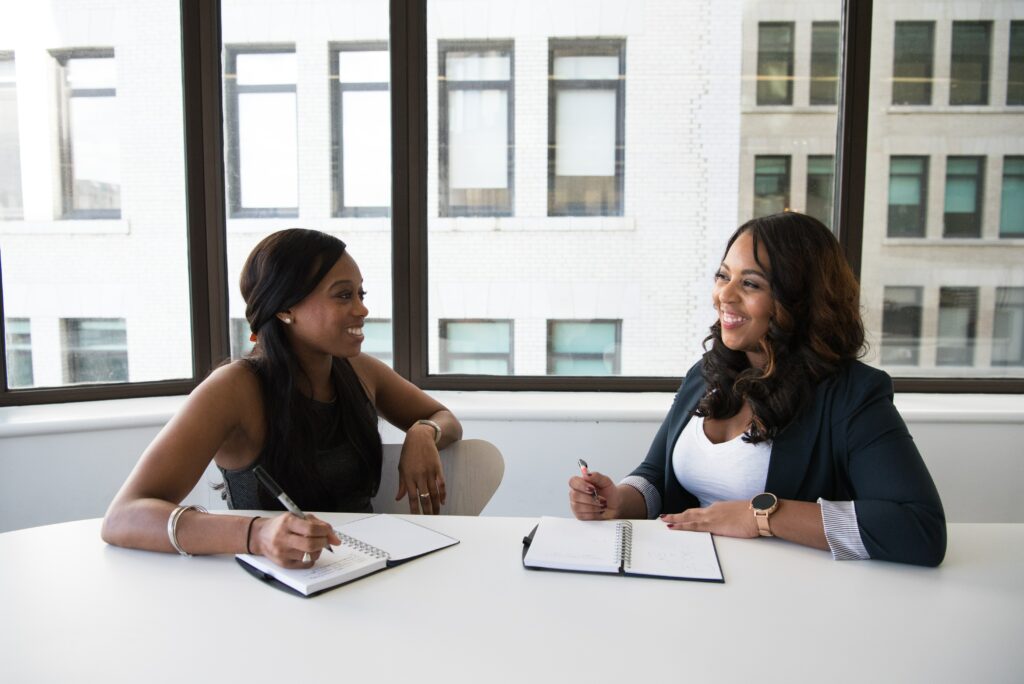 A Long Way to Go
Women, overall, remain underrepresented in leadership roles. The World Economic Forum reported that as of March 2022, 74 female-identifying CEOs were listed in the Fortune 500, which is about 15%. We do see the number went up from just 41 female CEOs the previous year, so people are taking notice and working to empower women, but the road is still a long one.
To put things in perspective, in 2021, McKinsey reported that only four companies were helmed by a Black CEO. In 2022 that number has only increased to six. Minorities face overwhelming obstacles when it comes to being represented equally in the workplace—and particularly in upper management. A long list of issues can get in their way, including:
Wealth (a lack thereof)
Education
Diversity in culture
Prejudice in hiring/promotion practices
Toxic work environments
Status quo
BIPOC Women Who Inspire
While there are so many BIPOC women out there leading, overcoming challenges, and inspiring a beter future, we'll start with just a few today.
Bina Mehta, Chair, KPMG UK
Mehta is the first female Chair for KPMG in their 150-year history. Let that sink in. She's the first in 150 years. Through her, they've found more inclusion for their employees and representation as she hosts "In Conversation" sessions with colleagues—most notably the BREATHE Network (LGBT network for the firm), Muslim Network, and the African and Caribbean Network.
If you need another reason to know why she's on our list, she was also made a Member of the Advisory Group for Fawcett Society, where she focuses on the Pay and Progression of Women of Colour initiatives. Mehta is driven to provide places women can belong, excel, and create better careers.
How you can take inspiration from her:
Start first at home. She worked within her company to drive diversity, inclusion, and equality measures. Do an investigative study on pay, hiring, positions filled, and D&I measures and see where you may have blind spots you didn't even know. It's not about hiring or promoting people just for numbers, but to understand where you may have practices that are hurting your workforce and corporate culture through inherent biases and policy-only D&I moves.
Dorothy Irene Height, "The Grandmother of the Civil Rights Movement"
Beyond her great impact on the civil right movement, Height's focus was on the field of social work. As a premiere woman in the movement, she fought to give women who were underprivileged and underrepresented a voice to advocate for greater rights. She especially fought for greater rights in employment and education. She served on the National Council of Negro Women for four decades, fighting to improve educational opportunities and equality in economic and social justice.
How you can take inspiration from her:
Professional development is important for any corporation to increase employee retention, morale, and employee satisfaction, while also showing you care about your people. Height fought for equality for women, but especially for more opportunities for their advancement. Look at having a resource group for women in your organization to share, come together, and grow. Have career planning meetings with employees to see where their ambitions are and how they can grow with your company. Look to your policies, internal structures, and hiring practices to make sure there are no inherent biases, while also being prepared to acknowledge—and change—them if there are any. Height's example can influence not only how you work with your BIPOC employees, but also the type of corporate social responsibility initiatives you pursue to be better and do better for those in your community.
bell hooks, Author and Activist
Her pseudonym—purposely written in all lower-case letters—strikes resonance in the hearts of women globally as the voice of feminists in a world that wasn't ready for it. Gloria Jean Watkins wrote over 30 books under her nom de plume, including "Ain't I A Woman?" and "Feminist Theory: From Margin to Center." Her voice had flair, was unapologetic, and made people really look at gender roles and expectations for both women and men. She didn't just look at feminism, but also race, discrimination, capitalism, and intersectionality over her body of works and career as an activist.
How you can take inspiration from her:
Understand the big picture. Watkins looked to herself first and her place in the world to understand and truly see the injustices therein. Look to yourself and place in the world to understand more about your employees as well. Learn what matters to them through employee surveys and pulse checks to get to what matters. If you can show your employees they are more to you than the time they clock in, you can boost retention, satisfaction, and engagement. Find ways to connect—and then take decisive action on the insights.
Now is the best time to get feedback from your employees about what matters most to them and use that info to decide which initiatives to start with. Checking the pulse of your employees and customers can lead to deeper knowledge and better relationships. Don't know where to start? We're here to support your efforts!