Personality tests seem to pop up everywhere, from social media to job interviews and from market research to blog posts. Beyond the just-for-fun variety, companies conduct personality tests to uncover clues to the way customers and employees will behave under defined circumstances. They're looking for insights into people's predispositions, self-images, tendencies, and composure. In addition, they want to expose the unique characteristics that drive the way individuals relate to their peers and family members. Why is all this necessary? First, to assess how well an employee fits into a corporate culture, project team, and organization. Secondly, to evaluate the power our emotions and thoughts have over how we interact with brands in the marketplace.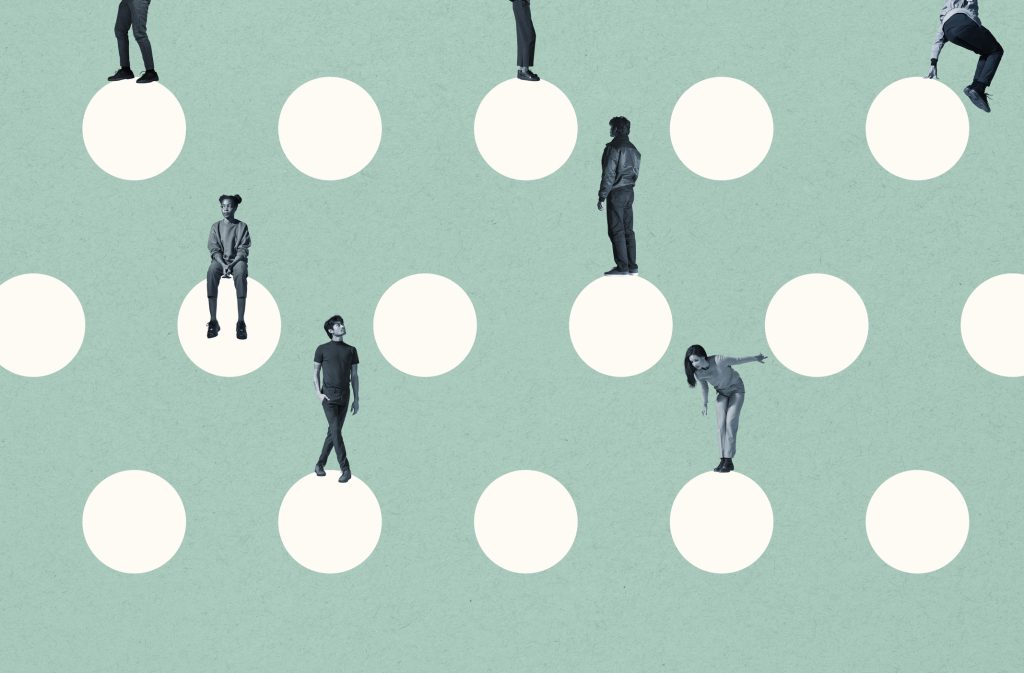 Like anything else, when it comes to peeking into the minds of others, there's considerable controversy. In short, some HR experts and market researchers ask the question, "If personality tests are so groundbreaking, why isn't every company applying them?" So, how much attention should we pay to these nay-sayers? Read on as we explore these ideas.
What is a personality test?
Personality testing revolves around tools designed to measure the impact of respondents' traits and characteristic behavior patterns in various situations. These tools focus on any arena where people are active — including, but not exclusively, the workplace. In addition, applications extend to psychologists and psychiatrists who may deploy these tests to diagnose mental health issues. Numerous versions of personality testing have come and gone, while a few are even accessible online.
It sounds simple enough, so why are so many people up in arms about these methodologies?
Significant objections to personality tests
The most significant criticisms arise from a belief that the tests are frequently providing skewed or inaccurate results. The antagonists claim that it's too easy to select options that profile the wrong things. It inevitably leads to accepting or rejecting candidates for the wrong reasons — a costly and frustrating experience. Most tests also depend on lengthy probing processes that may make the interviewee nervous as delving into personality preferences becomes invasive or overwhelming. So instead of a springboard for building trust, the test creates suspicion.
Consider, also, that the test may be too "on the nose." In other words, it's so direct that it pushes the respondent to answer more like what they think you want to hear, versus their true inclinations. The inherent distortion in this is patently clear. Moreover, self-awareness is itself frequently flawed. Candidates with inflated or deflated self-images, even if truthful, bring those biases into the equation.
In summary, while personality tests look attractive, even exciting to researchers and HR professionals, they only function well in the right hands. Therefore, it's essential to know the pros and cons associated with the options at your disposal.
Do your due diligence
There are a few questions you should ask yourself before you know for sure that personality tests are right for your company:
What are you trying to find out? In other words, define the problem.
How will any insight into customer or employee personalities help you solve the defined problem?
From another angle: What gaps do you expect these insights to fill?
What's the interpretation process you have in mind to suppress biases?
Is there confidence that the final output will be reliable?
If nothing else, you'll emerge from this phase with a more sober outlook on personality tests, including what they can and can't do for you. With that said, let's move on to the types most commonly used and how to use them.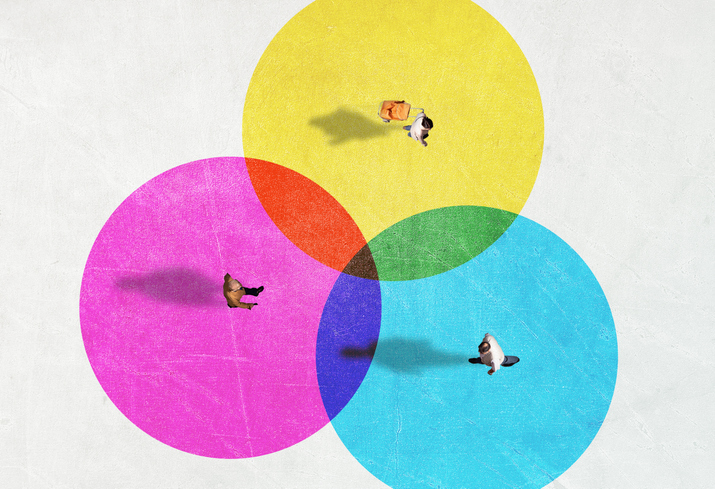 The most common personality tests
Myers-Briggs Type Indicator
Commonly known as the MBTI, it's a company favorite (during the hiring process) to measure the candidate's likelihood of fitting in with the corporate culture. This test aims to determine if the individual is, for example, an introvert or extrovert, a thinker or a sensor. From there, it sorts the test-takers into one of 16 personality types. At the pre-employment level, the categorizations seem to carry weight. An important consideration here: The test is long and requires respondent commitment. There's the risk that, as stated above, it may be a turn-off for otherwise suitable interviewees.
Caliper Profile (CF)
Interviewers have applied CF to new job applicants and employees moving into different projects or positions. A big plus is that the format doesn't give interviewees many clues about the response implications. Thus, it suppresses untruthful answer biases — which is a good thing. The questions present as "true" or "false" and sometimes as multiple-choice. Results, historically, have received favorable ratings as long as the test is exclusively used in the HR field.
16 Personality Factor Questionnaire (16PF)
16PF has been around for more than 70 years, with many revisions over this time. Success depends on high-level expertise for this testing type. As long as professional interpreters are in the mix, it has significant marketing applicability. The latter is most notable in behavioral and psychographic market segmentation. Of course, the same applies to the workplace, but this particular format can be pretty intimidating when a job is on the line. Why? It delves into personality traits like dominance, rule-consciousness, sensitivity, emotional stability, perfectionism, self-reliance, and openness to change.
HEXACO Personality Inventory-Revised
Here's another one that's stood the test of time. Researchers constructed it around 20 years ago to correlate the following to various controlled circumstances:
Emotional stability
Extraversion
Agreeableness
Conscientiousness
Adventurousness
I don't advise launching into this program without expertise on hand, considering this test involves between 60 and 200 questions that can unsettle respondents if not counseled on what to expect. Also, with HEXACO, a professional interpretation is a must.
The Revised NEO Personality Inventory
This test dates back to 2005 and is applicable in HR, but it assesses some sensitive areas of the human psyche. Unless supervised by trained practitioners in personality testing, the test can quickly fly off the rails midway through. The test focuses on traits like vulnerability to stress, anxiety, depression, impulsiveness, and self-consciousness. Many companies want to extract these motivational drivers before recruiting candidates, and they're right to think along those lines. However, it's vital to make sense of the data, and if professionally controlled, this test is beneficial.
Other common tests
The SHL Occupational Personality Questionnaire (also called OPQ32) is a test involving 104 questions converging on 32 key characteristics stemming from emotions, thinking, and relationships. Like the others above, it relies on multiple-choice responses to provided statements. Its unique features are:
Customization
Graphic summarization
Detailed descriptions of weaknesses and strengths
Comparisons to other respondents
The Eysenck Personality Inventory
This test covers deep behavioral drivers: extroversion, neuroticism, and integrity (i.e., propensity to lie). It consists of 57 to 100 questions requiring only "yes" or "no" answers.
DISC Personality Test
DISC stands for dominance, influence, steadiness, and compliance, branching out into 28 statements with four multi-choice options. After all is said and done, the test defines 12 different personality types.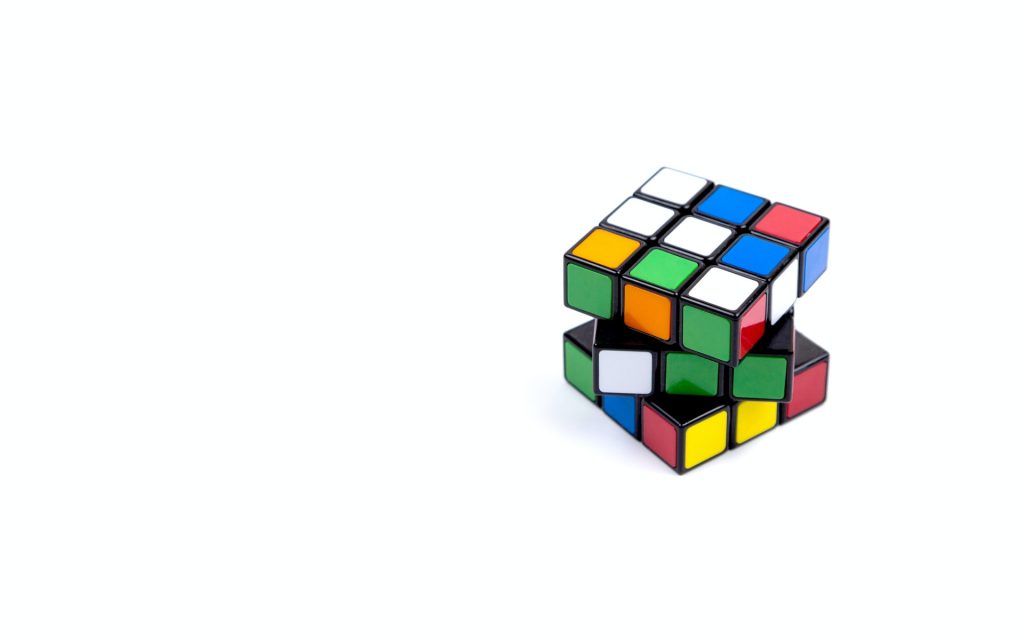 Conclusion
The takeaway here is that numerous test formats have endured criticisms and can be useful tools to assess human behavior. Nonetheless, applying them with no expertise is very risky. In some cases, a safer bet might be to deploy a simple assessment to gather the information you seek, without having to delve too deeply into an individual's psyche.  Regardless, approach personality tests with caution, and make sure you have a solid plan in place for what information you're after, how you'll use it, and who you'll be leaning on for expert guidance.