The COVID-19 pandemic hit the US in early 2020, and aside from the dire health consequences, it came so fast and furious that nobody knew what precautions worked and what didn't. Precautions for keeping the virus at bay covered ranged from keeping all surfaces sanitized to washing hands at every turn, in addition to quarantining packages delivered to the home, meticulously rinsing fruits and vegetables, and wearing masks whenever venturing forth.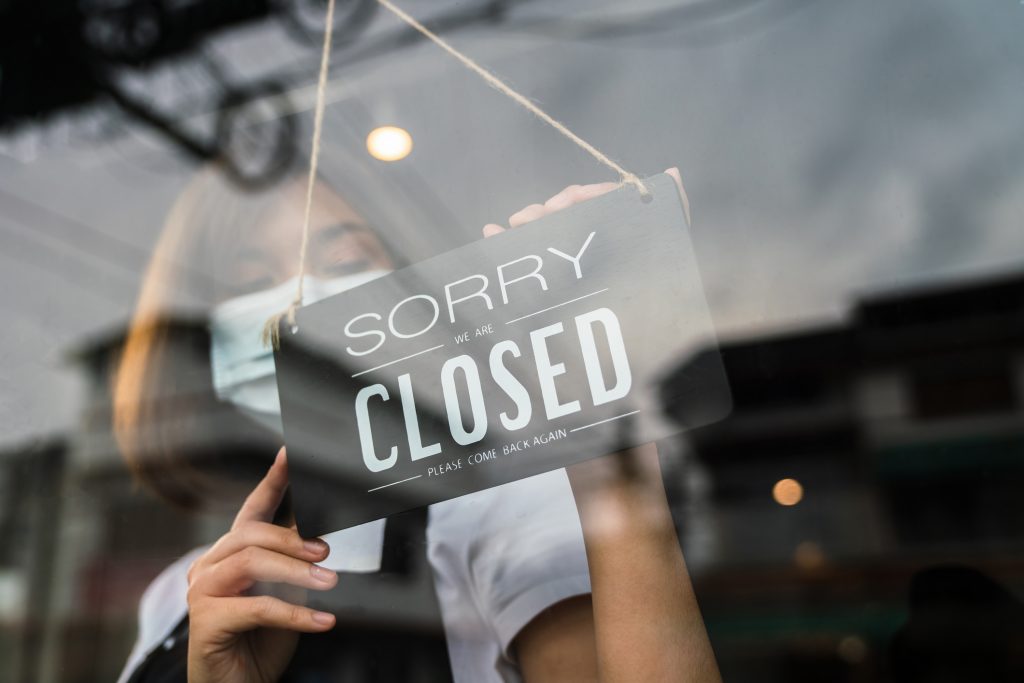 The experts on viral diseases cited COVID-19 air transmission as Public Enemy No. 1, but forewarned that we shouldn't discount all possible contamination sources. Social distancing – a brand new term in 2020 – became commonplace.
An industry in crisis
Restaurants are one of the most vulnerable sectors at the best of times (which isn't the case now). Over 60 percent of independently operated restaurants go belly-up in the first three years, according to a reputable analysis conducted by Ohio State University researchers back in 2005. Although derived 17 years ago, many believe it's a resilient statistic.
The COVID-19 pandemic has considerably worsened the survival odds, with restaurant sales cratering by $240 billion in 2020 versus their expected levels. According to the National Restaurant Association, estimates of restaurants forced to temporarily or permanently close when COVID-19 was at its height ranged between 80,000 and 110,000.
When it came to restaurants and bars – from iconic fine dining establishments to holes in the wall – people conjured up visions (and with it substantial fear) that symbolized the worst of the virus spread. These converged on:
Tables and chairs a couple of feet apart
Patrons' heavy breathing and spittle filling the air
Suspect hygiene, sanitization, and ventilation
Confined spaces with all the above in play
To be fair, gyms, movie houses, sports arenas, catering facilities, shopping malls, and others were also prime pandemic targets. They all eventually faced similar shutdowns and restrictions. Unfortunately, restaurant owners were the worst hit, and only the most agile would come out on top.
The obvious solutions seemed to revolve around:
Outdoor dining
Takeout options, including curbside pickup, restaurant delivery, or online delivery
However, in many cases, it was easier said than done. For example, weather interfered with terrace or road seating arrangements, as did real estate coding laws. Underneath it all, there was significant concern that the traditional full-service restaurant models (FSRs) wouldn't make a comeback after the virus faded. The worriers were spot on – they didn't.
In summary, the restaurant and bar industry throughout the USA experienced arguably the most severe crisis of any kind in its history. Bankruptcies and permanent closures were rife. Unfortunately, the remedies were few and far between in the face of a virulent outbreak. Still, some noteworthy trends emerged.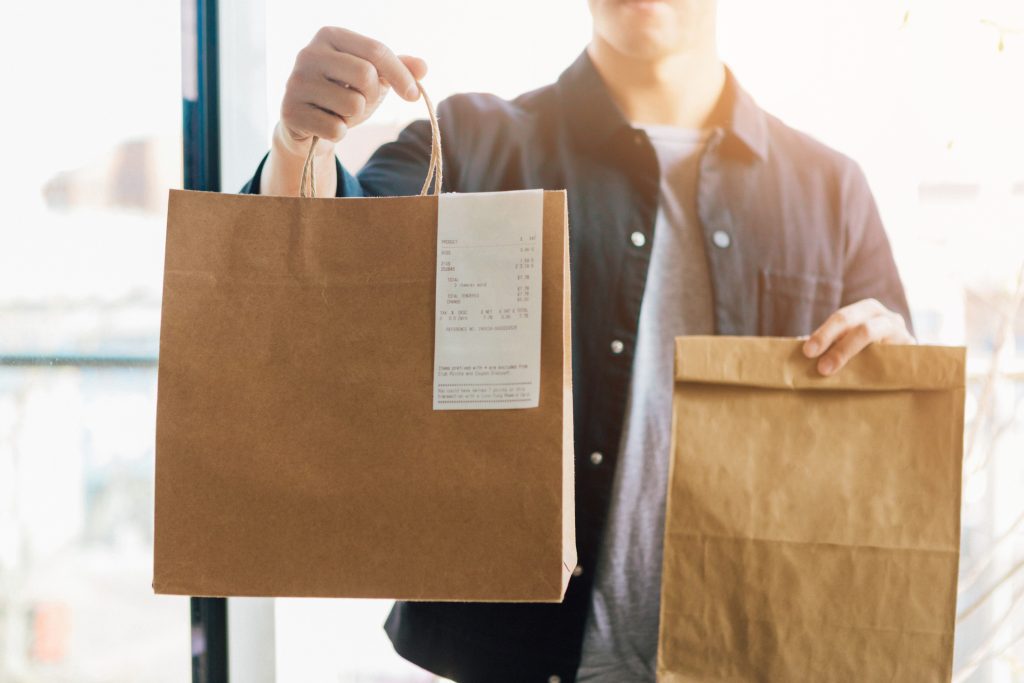 Third-party delivery
Digital delivery services were already taking off in 2018 but skyrocketed in 2020. A reputable analyst in the sector asserts that the volume coming through the pipeline in 2020 ($45 billion) was at least 10 percent ahead of 2022 pre-virus projections. Even more impressive, revised expected numbers for the latter year align with the previos 2025 growth parameters ($66 billion). In other words, we're witnessing three years of consumer spending squeezed into less than a third of the time. Here's the crux of third-party delivery:
Use of online platforms on mobiles and other devices grew exponentially. For example, casual to-go orders multiplied three or four times.
The pandemic signaled that restaurant survival depended on delivery sales, with the trend holding firm for 2022 and beyond.
Virus or no virus, 185 million people globally have decided delivery is high on their list for accessing meals conveniently at a reasonable price. It should grow to $217 billion in the next four years.
Finally, delivery models promise higher-margin, lower friction transactions.
How working from home impacts restaurants
Remote working is another lifestyle change that is here to stay even after the virus is gone. At least half of the world's employees work remotely from the comfort of their homes, avoiding stressful commutes and savoring more family time. This trend circles back to third-party restaurant deliveries (see above) for lunch and mid-morning snacks, fueling the curbside pickup and takeout restaurant shift. As a result, suburban eateries are the likely beneficiaries, while downtown coffee shops and convenience restaurants serving the business community will experience a dwindling customer base. It's a trend unlikely to reverse anytime soon.
Other factors related to the restaurant experience
Common sense tells us that the seismic changes in everyone's working, commuting, and socializing habits will never entirely disappear. Why? For plenty of reasons, the most common being:
So is there light at the end of the tunnel for full-service restaurants in 2022? The restaurant industry is still struggling to reach even 2020 hospitality servicing levels, but analysts expect it to climb faster in 2022. Indeed, speaking more specifically:
In September 2021 (versus September 2019), FSR dining was underwater by nearly 50 percent. And versus 2020, it was still down by 10 percent.
Conversely, for the same period of comparison, alternative access methods (i.e., takeouts, curbside pickups) were up by 20 percent versus 2019.
While deliveries have compensated for the drop-off in full-service dining, it's not nearly enough. In short, the restaurant experience is going through a tough time. To get a good perspective of what the stats are telling us, we should note that:
FSRs accounted for 80 percent of total traffic pre-pandemic, tumbling to just over half (56 percent) in September 2021.
The delivery options from restaurants to customers more than doubled (from 20 percent to 44 percent).
Quick service restaurants (QSRs) – not as reliant on dine-in visits as FSRs in non-COVID times – also fell victim to the health crisis from a dine-in viewpoint (dropping from 28 percent to 14 percent).
Still, QSR delivery operations were already sophisticated, thus benefiting from the transition (i.e., significantly moreso than the FSR category). They reflect only a 4 percent overall decline versus 2019, which means that FSRs took the brunt of the COVID-19 impact entire industry.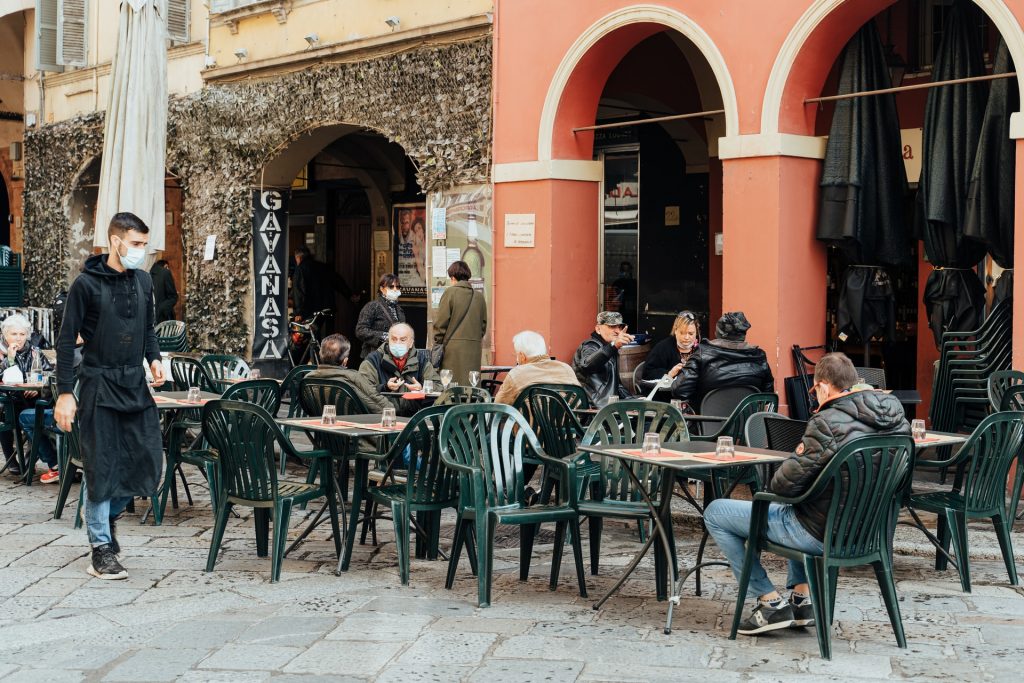 Conclusion
Restaurant success depends on carving out an edge when it comes to:
Smoothly delivering takeouts in diverse ways
Giving easy access to phone assistance quickly and efficiently
Ironing out all the bugs in one's digital ordering platform to make ensure a seamless experience
Offering new incentives to keep customers loyal
Maintaining reasonable pricing in the face of rampant supply chain-induced inflation
Building branding around multiple fulfillment options and de-emphasizing full service
Nurturing your customer reviews and creating maximum mileage from them
It's vital to go touchpoint by touchpoint to ensure your service is nothing but excellent. Sogolytics can help you get a handle on your customer experience (CX). Reach out to one of our experts today, and learn what you can do to create a superior restaurant experience.