Quiet quitting is not a new concept. It's just been rebranded for the 2020s. But it can have negative implications — both for you and your place of work. Reviewing the pros and cons of quiet quitting can help you diagnose the problem and ultimately make a change for the better.
At the beginning of 2023, the #QuietQuitting hashtag had 392.6 million views on TikTok. The term is particularly popular among younger professionals. But, after Gallup's 2022 State of the Global Workplace Report found that only 21% of employees are engaged at work (across all generations), it's probably safe to assume those in Generation Z aren't the only quiet quitters out there. The pandemic actually increased productivity for many companies. People were working from home and getting more done; but that fueled stress and burnout, too.
Keep in mind, though, that quiet quitting doesn't actually refer to quitting. Rather, at its best, it's about setting more boundaries to establish better work-life balance. That's something many of us can get behind!
Yet quiet quitting can be a problem for employers when it refers to doing the bare minimum or refusing to go above and beyond. Also known as "acting their wage," this trend is a red flag when it reflects:
Employee burnout
Disengagement or disinterest in tasks or business objectives
An overall lack of purpose (both professionally and personally)
For employers, quiet quitting can have negative effects, such as reduced productivity and profitability. Innovation, collaboration, and creativity can all suffer, as well, which can lead to higher employee turnover.
There are pros and cons for the employee, as well. Read on to learn individual implications of quiet quitting before deciding if this is the path for you.
Quiet Quitting Pros and Cons
When an individual uses quiet quitting as a way to step back from an "always be hustling" culture and regain a sense of control, that can be a positive. That person may, in fact, even be a better worker as a result. For example, someone who was priding themselves on being first-in and last-out of the office may benefit from cutting back the quantity of hours in favor of more intentional time at work. Their output could improve, and personal relationships outside of the office could see gains, as well.
Yet other forms of quiet quitting have more negative repercussions. For example, picture an employee who used to volunteer to be part of new project teams, or was previously eager to take advantage of professional development opportunities. If that person decides to step back via quiet quitting, they could risk falling behind in learning valuable new skills.
Depending on the work culture, a quiet quitter could lose the respect of colleagues. If you're no longer putting in the same number of hours that your peers do, they could come to resent you. They may view your actions as detrimental to the team and become bitter, which can lead to a toxic work environment.
But first, let's look at the pros of quiet quitting for employees:
They can get away from excess work
Lower engagement doesn't change the pay structure
Increase of "life" in work-life balance
Less stress due to a guilt-free response
The first pro may make it seem like employees are slacking off, but in reality, quiet quitting is a return to doing what is expected of an employee at work, and nothing beyond that. It's a corrective to the "hustler" mentality that has permeated US workplaces.
However, it's also important to consider the cons of quiet quitting:
It's low-confrontational, but doesn't influence change
Not everyone has the right to quiet quit in cultures where overworking is the expected norm and expectation
It can hurt your team
It wastes extra time in a career that's not developing
The cons, in most cases, are more personal in nature than the pros.
Other Risks with Quiet Quitting
If you try quiet quitting, you could become less likely to get promotions or pay raises. Quiet quitters who do only the bare minimum at work also risk being let go first when the business undergoes budget cuts.
Quiet quitters from already marginalized groups are also, regrettably, taking a bigger risk. "Unfortunately in corporate America, minorities are held to a different standard," Jha'nee Carter, the self proclaimed HR Queen of TikTok warned in a Los Angeles Times article. "There is unconscious bias still, and so we have to go above and beyond in order to be successful. We can't risk being looked at as not performing; if we are not meeting those expectations, we are the first on the chopping block."
Quiet quitting also can put one's mental health in jeopardy, psychologist Lee Chambers told Healthline. "It has the potential to leave employees feeling like their role is meaningless, pointless, and boring."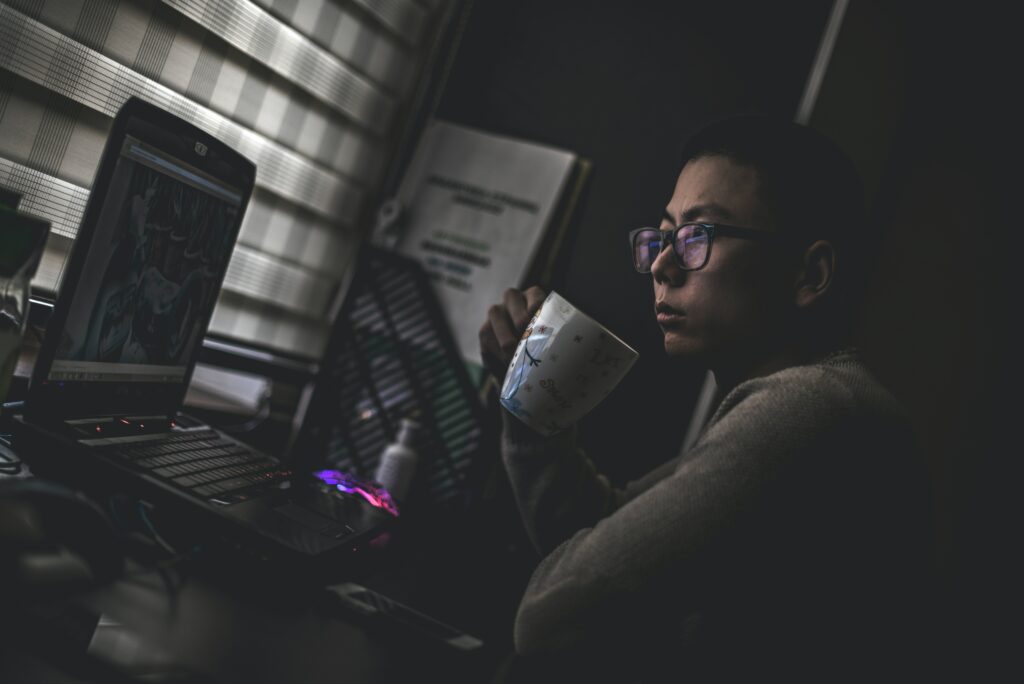 A Better Way to Achieve Change
The quiet quitting approach is ultimately the path of least resistance to making change. To avoid the drawbacks of this tactic, you might instead want to have some difficult conversations with your supervisors or colleagues about achieving a better work-life balance.
Craig Barkacs, a professor in the Knauss School of Business at the University of San Diego, suggested in Fast Company that overworked individuals follow an alternative plan of action. To "influence upward," as he terms it, he suggested:
Set a sincere intention to make the situation better
Try to look at the situation from others' perspectives
Assess the best problem-solving approach
Collaborate with your higher-ups to proactively find a solution
Execute the solution to improve the situation
Clear communication about your intention to implement boundaries can help establish expectations about output and productivity at work. Psychotherapist Tania Taylor, also writing in Healthline, posited "job crafting" may be the better route. "Job crafting is a relatively new phenomenon where employees seek to adapt their role to fit what is most important to them."
Employers, meanwhile, need to do a better job understanding their employees' current perspective and recognizing signs of burnout. Want to do a better job of listening to your employees? Request a free demo of our employee feedback solution, SogoEX, today.