Health administration connecting with massive shifts in imaging technology has created the need for a different approach to radiology. Slotting it into our lifestyles with other medical resources has been and continues to be challenging. However, there's little argument that, as a specialization, it has always been at the cutting edge of technological advances, tracing as far back as the basic X-ray capture. Indeed, radiology practitioners were the first to overcome the challenge of exposing images on glass plates, transporting, and interpreting them.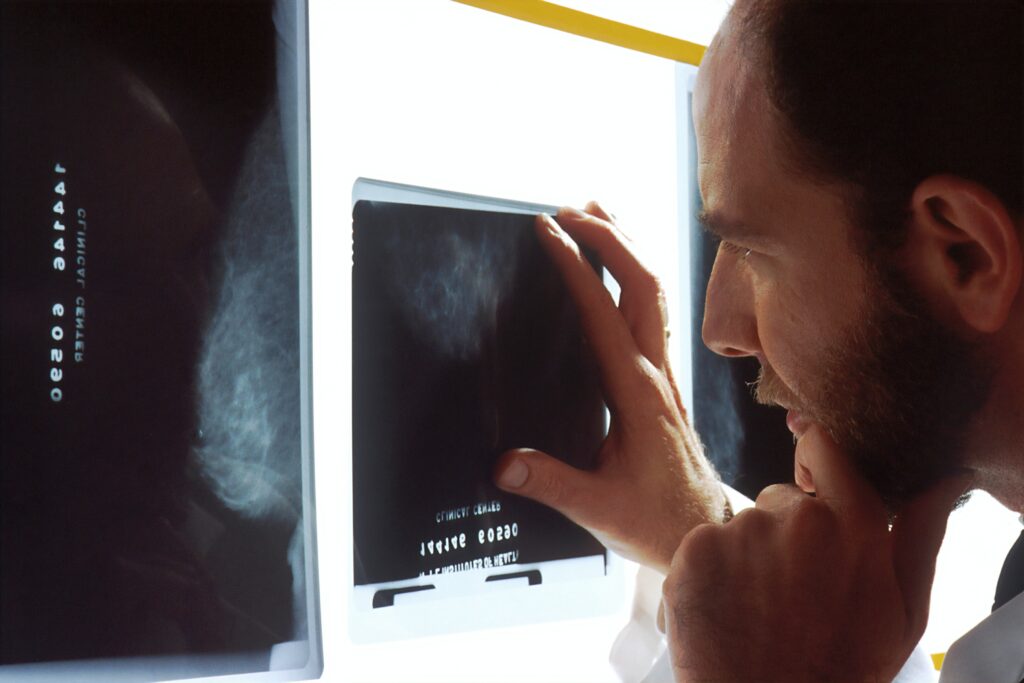 The pressure on the profession has emerged from three sides to provide medically trained specialists capable of:
Professionally interpreting and reporting on a broad range of observed images.
Staying connected to the needs of different clinical specialties.
Contributing to engineering advances in the fields of

Image capture technology.
IT apps embracing radiology needs.
Why is this so crucial? Because, in the end, the patient experience (PX) is what counts. We should appreciate that when people call for a neurologist, it's to address severe stress and pain. Generally, it's another clinical specialist looking to get confirmation or diagnosis of disease symptoms or internal fractures. So, the actions of the radiologists in the process – the touchpoints that they control – impact the PX in many ways. The ultimate goal is to relieve patients' discomfort as seamlessly and painlessly as possible.
This article focuses on the above, overviewing impressive successes in some areas and falling short in others. We also make the point that although a seamless PX is the ultimate goal, the different clinicians are neurologists' direct customers. Therefore, the clinician experience (CX) is also a vital aspect of the story. Finally, we'll address some of the cracks in the framework and suggest what the profession should do about them.
Radiology and technology
Radiology has come a long way since the discovery of looking into the anatomy from the outside (i.e., non-invasively) emerged. As a result, the imaging modalities at the profession's disposal have multiplied substantially. Consider that the latter grew 43% year-on-year in 2020, at different levels of complexity to achieve broader and deeper insight into the human body.
For example, the anatomical detail and sensitivity of the latest imaging techniques have surprised even the medical and computer engineering teams driving their steady progress. Indeed, they've changed the face of the following in only a few years:
Ultrastructural diagnostics
Nanotechnology
Functional & quantitative diagnostics
Molecular medicine
Moreover, technological image advances have turned the world into a village by leveraging the ability to post-process images and manipulate them for suitable viewing. But, astoundingly, in the same fluid process, a central transmitting center (say in the US) allows people globally to view the images simultaneously in remote locations. What does this mean? Without missing a beat, it's possible to get the medical opinions from the best neurology brainiacs wherever they live and initiate a discussion amongst many of them while looking at the same thing.
The above impact on developing countries has been nothing short of groundbreaking. In most of these nations, short of local radiologists, access to top-grade image interpretation skills is a reality, transcending thousands of miles of separation in minutes. So, from a macro viewpoint, radiology is having a radical impact on the PX of thousands of families and the CX across continents and here at home by making healthcare substantially better. We'll return to this revelation lower down in our recommendations.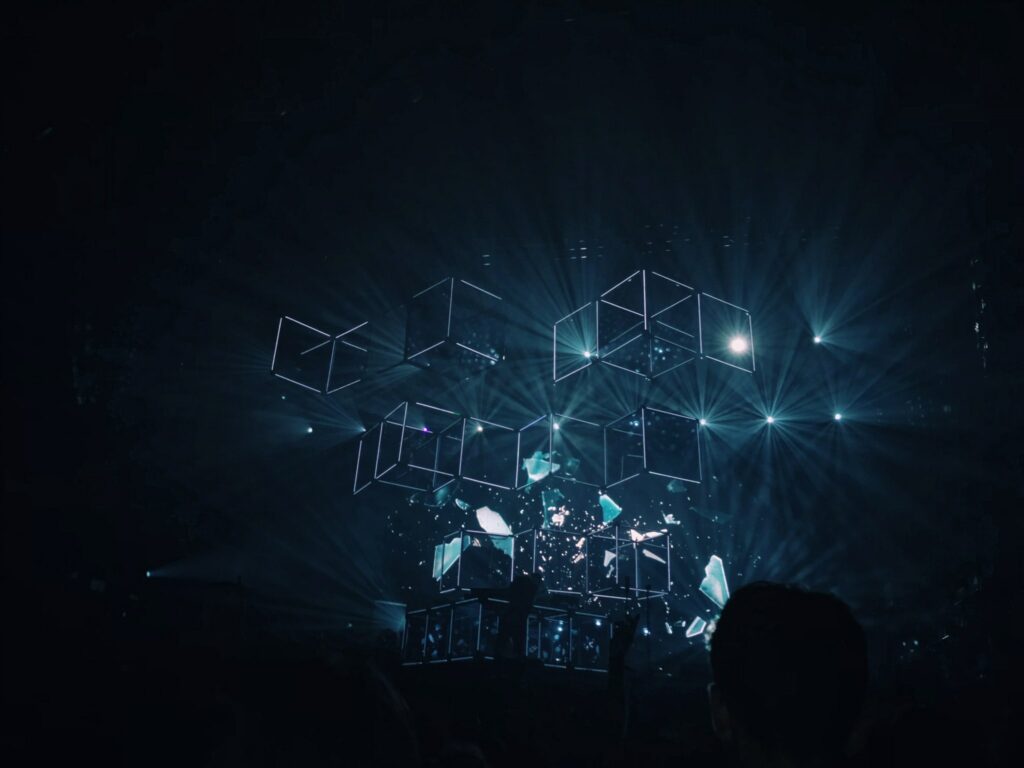 The crucial role of AI in imaging processes
AI algorithms as an imaging energizer in the medical arena has been nothing short of mind-boggling. The modern science has enabled us to:
Identify details that the human eye can't see.
Evolve new and advanced interpretation methods that even recognized experts are grappling to understand.
The primary objective of the mega-manufacturers in the radiological field is to derive more accuracy and to speed things up, not replace radiologists. The latter may have been an idea in the past, but experience shows that clinically trained human input is crucial to satisfactory results. For example, in the 1990s, CAD (computer-assisted diagnosis) made its appearance claiming to get quicker, more accurate mammogram results without radiologist interpretation skills in the mix. Cries of "revolutionary" were echoing in the clinic hallways. However, CAD took more time and yielded "iffy" results when left to its own devices.
We can conclude that AI without human guidance can create disruptive touchpoints in the patient journey (PJ) and PX. After all, if image readings are inaccurate and the processes prolonged, it's the last thing a sick person wants to see in the mix.
Of course, radiologists have been a force driving the tech and AI developments forward. They've used scientific training to pinpoint the strengths and counteract the weaknesses as the research generates data. Collaboration with computer engineers in companies like Siemens, Philips, and Shimadzu Corporation has been impressive. The results have been sophisticated and integrated algorithms that maximize clinical effectiveness wherever imaging plays a role. It's also crucial to realize that these innovations are incubating in clinical settings surrounded by the best intellectual assets and healthcare resources, not in some disconnected lab.
Two primary advances have jet-propelled radiology to explore new horizons in providing a seamless PJ and memorable PX. They are:
Improved image clarity
Tissue differentiation
In unison, these revelations have substantially expanded the scope of diagnostic information and pathology demonstration capability without tissue sampling (traditionally involving surgery).
The pivotal role of radiologists
Specialist physicians and surgeons in many disease arenas depend on radiology as their primary diagnostic tool from end to end. The latter includes monitoring patient progress and offering more accurate outcome predictions. Simultaneously, the scale of data inflow has turned the pressure cooker dial up several notches, calling for enhanced objective interpretation skills. Reliable latest stats show that:
Health data is streaming through at an unprecedented 2,000 exabytes in 2020.
Approximately 25% of imaging staff believe the data overload creates inefficiencies and calls for more automation.
Some unwanted side effects are sub-optimal clinical activities, resulting in repeat imaging costs rising to as much as $12 billion annually.
The global shortage of radiologists and other clinicians is creating concern in the face of growing populations that continue to age.
The picture painted above has led to some criticisms. There are obvious pitfalls in delivering a smooth PX. For example, in some micro-specialties, the clinical professionals complain that the radiologists they connect with are not doing enough on the patient care side. There's some truth in this: Without radiology training keeping pace with modern demands, the technology cannot deliver at an optimal level. Functional evaluation and cellular activity imaging are severe challenges. It means radiologists must:
Shift gears; move past their traditional anatomical and pathological model.
Leverage their skills to align with clinicians' needs more emphatically.
Someone is taking notice. In European mainstream radiology training, there's evidence of system- and disease-focused education to give trainees the motivation and flexibility to engage with different patient care interactions.
Some gaps that need to be closed
Our content so far has focused on PX, the patient experience. However, the customers, in most instances, are other clinicians. We discuss this above and below at length, thus throwing a CX light on the medical specialists who call for Radiology services.
A big part of the weaknesses in radiology's framework is that the profession pays its doctors well. Radiologists globally can find work in most countries and earn enough for a sustainable, comfortable lifestyle.
As a result, there's some complacency and a tendency to carry on doing what they've done well. In addition, the rapid technology changes that have triggered increased workloads keep everyone in the profession busy.
Consequently, there's a reluctance to rock the boat and move sharply out of one's comfort zone.
Can the above mindset endure in a fast-changing environment where the PX and CX cross many dimensions?
Let us not forget that the internet and zoom-connected communications bring radiologists into competition with others far afield. Transferring images across borders almost at the speed of light to centers in Japan, Europe, Australia, and every US state means the laggards will fall further and further behind. The lesson is that radiology is an inescapable technology-centric specialty. With that said, radiologists must: go the extra mile to relate to clinicians in every other vertical and connect to their thinking. Failure to do so will result in them gradually losing stature and respect in the healthcare system. So, the professionals in this crucial healthcare component also must:
Find the time to retrain while on the job to embrace new opportunities.
Answer the question of how to achieve the reinvented goals of their specialty.
Deliver a comprehensive service that takes in many activities previously the domain of clinicians in other parts of the healthcare system.
All the above impacts the CX and PX significantly.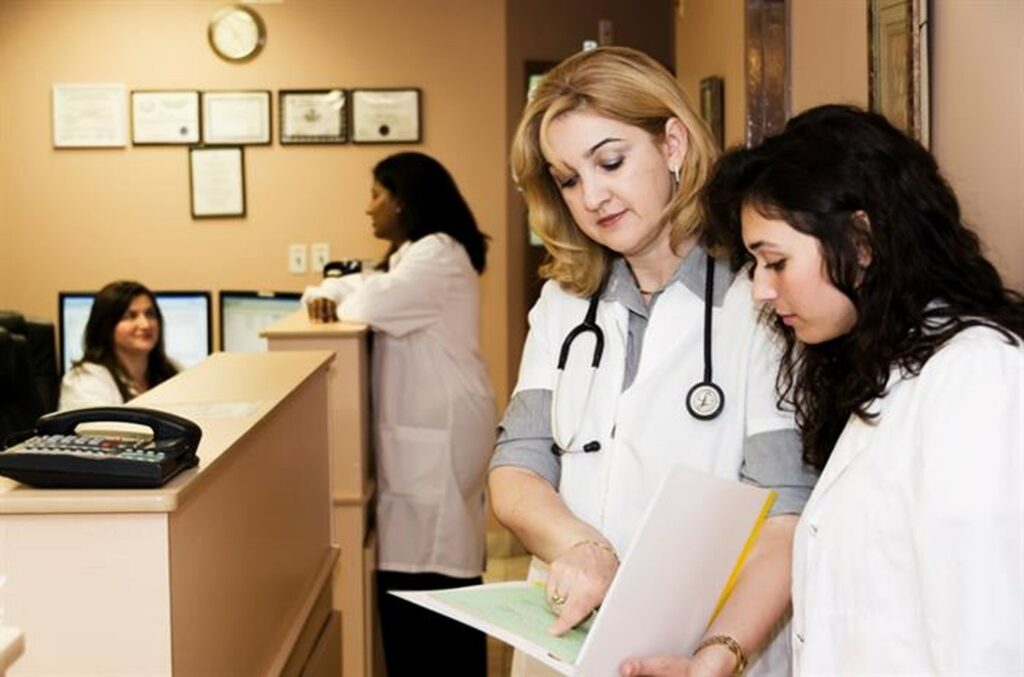 Can the profession leverage change in the healthcare system in its favor?
To answer this question, we need to evaluate the healthcare system and where it's going. Then, review how other clinicians work with radiologists under pressure with healthcare changes. Then, finally, we'll suggest some solutions.
A. The direction of healthcare is changing dramatically.
Numerous facilities in clinical services are no longer exclusive to traditional specialties. Instead, collective access to all rules the day in many hospitals (something that the COVID-19 epidemic hammered home). For example:
Operating rooms are no longer the domain of surgeons only.
ICUs run as independent entities cutting the umbilical cord to the cardiology, internal medicine, and neurology departments.
Emergency rooms now include traumatology instead of belonging to it.
Hospital beds once exclusive to individual specialists are now available to others.
Technology-centric radiology departments have escaped this integration so far. However, evidence shows that many clinicians in other specialties are delving into imaging advances that make interpretation easier and faster. So it's naïve to believe the radiology department will remain exclusive to radiologists forever.
Radiology cannot avoid covering a range of diseases that affect childbirth and emerge in an aging population. It embraces clinical specialties dealing with the prostate, pituitary gland, pancreatic neoplasia, bone dysplasia – you name it. No one radiologist – no matter how enterprising they may be – can be a master of the verticals. Therein lies the dilemma. Why? Because the referring physicians (effectively the radiologist's customer) and the radiologist need to meet on common ground if they are to make sense of the imaging. Indeed, now that technologically the latter is showing more detail more accurately, it's vital for human interpretations to keep pace.
B. Other clinicians working with radiologists are under pressure.
Primary care providers (general practitioners and office-based specialists) prefer close connections with individual radiologists. Indeed, it's a significant part of their CX expectations. Their practice is more personal and relationship-dependent, so this makes sense. Unfortunately, inefficiencies creep into the picture when the radiology function stubbornly remains remote. How and what are the side effects?
In many cases, providers make their own image interpretations, leading to miscalculations and errors.
They also exclude themselves from various imaging services that would yield considerably better solutions. There's no substitute for a trained, independent opinion.
As stated above, self-referral leads to unnecessary and costly radiological procedures. For example, only radiologists are trusted and qualified to ensure proper equipment deployment, quality control, and radiation protection principles. Bypassing these filters compromises result accuracy and abuses the use of the multi-detector CT (showing massive increases in recent years.)
So, the expectation is that radiology as a profession must accommodate different specialties with advanced image interpretation expertise. Failure to do so will result in a downgrade of radiology to a sub-entity, resulting in each healthcare vertical developing internal programs that focus on their own imaging requirements.
Basically, when customers experience disappointment at crucial touchpoints, they look for alternatives. So, all it takes is a consensus to harness the available appropriate technologies and radiological training to the areas that need them most. In other words, it threatens radiology's status as a central service to every clinical category, converting it into subsets of the latter. Despite re-energized efforts in the radiology profession, it remains a constant concern and customer journey disruptor.
Some solutions and conclusions
Leaders in the radiology sphere must up their PX and CX game. The emphasis should be on maximizing the significant advantages available to the specialty and diminishing or erasing the weaknesses.
The first thing to address is reinforcing the public recognition of radiology's clinical role in healthcare with more patient contact. This necessitates a u-turn of the prevailing trend showing that radiologists have retreated into their world of reading more complex examinations with significantly less patient visibility. Indeed, lack of visibility results from in-patient referrals going to institutional locations such as general and university hospitals where radiologists are part of a team removed from patient contact.
Radiology has prospered by staying technologically ahead but has suffered by ignoring other clinicians' demands for customized attention. Training revisions are essential, but perhaps the most impactful response is developing and promoting a universal central team model. We have referred to it a few times above. In our view, this single massive concept can make all the difference. Here it is again:

The model offers clinicians the best radiology analysts wherever they reside. It should be easy with the portability of images and the will to do it.
In addition, it will carve out niches inside the radiology profession by creating clinical specialties within the imaging framework. For example, radiologists, knowing they are an authority in prostate image interpretation, will likely have work coming at them from all sides without the barrier of geographical borders. The same goes for orthopedics, neurology, and more.
Indeed, harnessing the tech/tech speed and latest imaging innovations to the right human interpretation skills leverages the most significant assets radiology has in its corner.
Logically, if the clinicians dealing directly with the patients are satisfied with processes and outcomes, then, in most cases, so are the patients. Thus, a single strategy covers PX and CX.
In summary, it can lead to a centralized radiology resource with global dimensions, and through electronic communications, as much personalized contact as referring physicians need. With opportunities like this, the future for the profession looks very bright.