Looking for reasons to celebrate? You might find them in unexpected places!
As updates, changes, and challenges roll in, we're all working to stay balanced. To keep an eye on the positives, we're continuing our series on reasons to celebrate! From inspiring marketing messages to employee programming and from prompting deep reflections to bits of silliness, may these suggestions bring some flavor and fun to your August!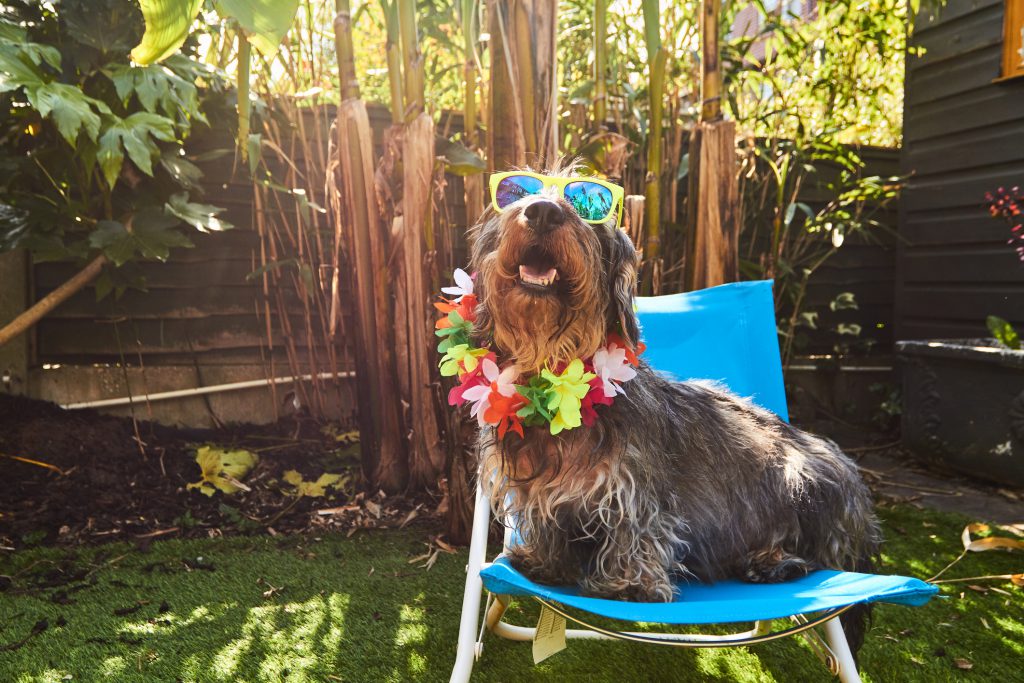 August is uplifting…
National Aviation Week gives a flyover on the week of Orville Wright's birthday, on August 19… which is also, not coincidentally, National Aviation Day. There's still plenty up in the air, of course, but if you're looking to travel soon, Cheap Flight Day is August 23.
Looking for another kind of uplift? For that special someone who's the wind beneath your wings, make time to celebrate National Couple's Day (August 18) and maybe National Girlfriend Day (August 1). Facing turbulence? Make the most of National Resurrect Romance Week, celebrated during the second week of August.
Startup Week Across America is in August, if you're looking to shift onward and upward in business. If you're heading to school, though National Back to School Prep Day is August 15. On the same note, it's National Traffic Awareness Month. Keep an eye out for students waiting at bus stops and crossing the street in low-light hours, too.
August is wellness
Ready for this? Admit You're Happy Month. If you're not feeling all that well, focus on yourself: It's National Wellness Month! Enjoy National Relaxation Day (August 15), and let Happiness Happen[s Day, August 8]. Enjoy time with family and friends (ideally on August 1, American Family Day and National Friendship Day) and wrap up the last week of the month with Be Kind to Humankind Week.
There's no magic formula to wellness, but National Immunization Awareness Month has definitely arrived on time. Beyond medicine, some say it's best to keep it simple (Simplify Your Life week is the first week of the month). Others swear by a leisurely breakfast (National Waffle Day is the 24th), and some suggest something sweeter: It's National Brownies at Brunch Month. (!!)
August is summer
It's hot! Chill out with plenty of cool treats: National Ice Cream Sandwich Day (2), National Watermelon Day (3), National Root Beer Float Day (6), National Creamsicle Day (14), National Soft Ice Cream Day (19), National Banana Split Day (25), and National S'mores Day (1) (not to be confused with National Toasted Marshmallow Day, on August 30).
Summer will be over before you know it, though, so celebrate Eat Outside Day and National Trail Mix Day (31), National Roller Coaster Day (16), National Lemonade Day (20), and National Beach Day (30). But don't forget the pics (World Photo Day is August 19) and the bug spray (World Mosquito Day is the 20th).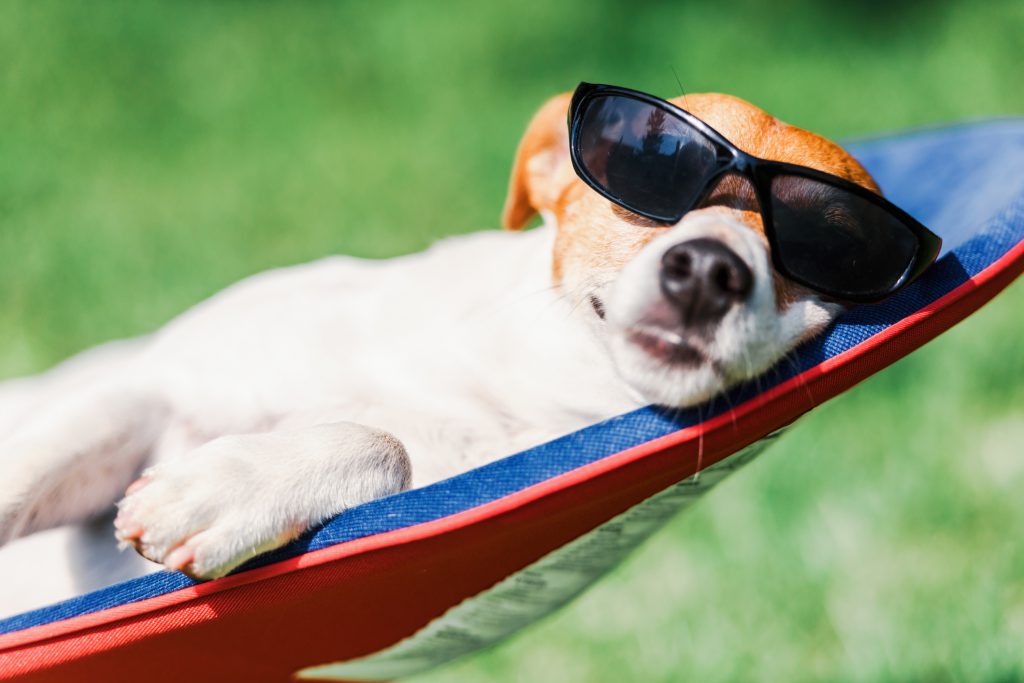 August is… Dogust?
The dog days of summer are here! August 1 is the Universal Birthday for Shelter Dogs, August 5 is Work Like a Dog Day, Aug 10 is National Spoil Your Dog Day, August 21 is International Homeless Animals Day, National Dog Day is August 26, and International Assistance Dog Week starts on the first Sunday of August.
Looking at the whole pet picture? National Holistic Pet Day is August 30. To prove it's not dog-exclusive, August also includes International Cat Day (8) and National Take Your Cat to the Vet Day (22).
Anything else?
Here's a longer list of a few more items that might be of interest to you this month.
August is National Wellness Month
August is National Dog Month
August is Family Fun Month
August is Get Ready for Kindergarten Month
August is Happiness Happens Month
August is International Peace Month
August is National Crayon Collection Month
August is National Eye Exam Month
August is National Golf Month
August is National Goat Cheese Month
August is National Immunization Awareness Month
August is National Sandwich Month
August is Romance Awareness Month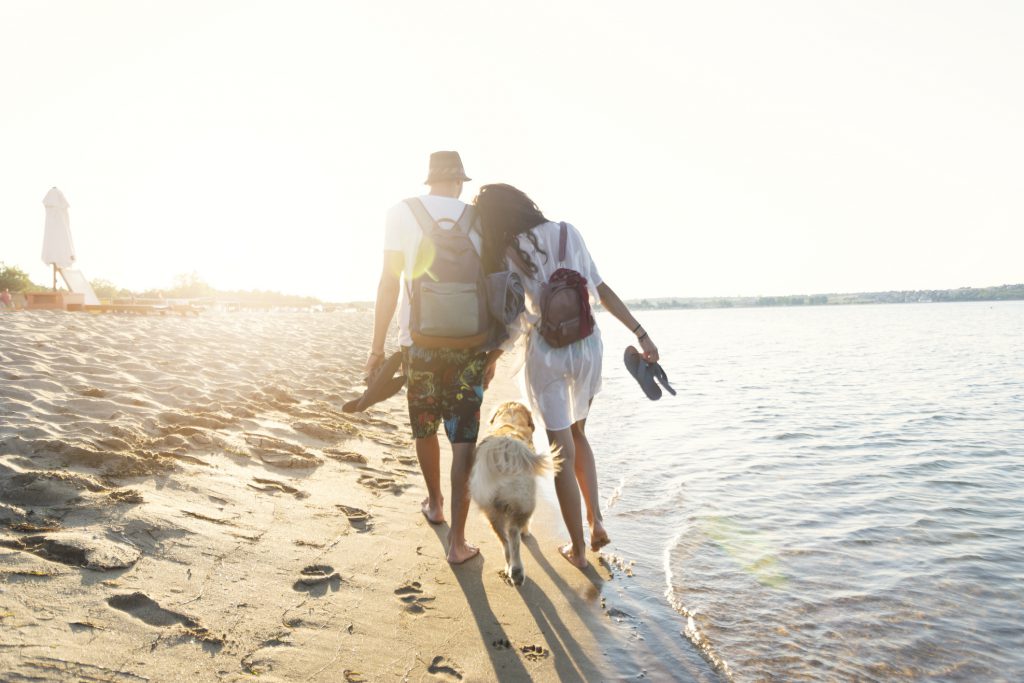 Sneak a few weeks into your celebrations, too…
International Clown Week: First week
National Farmers Market Week: First Full week
National Bargain Hunting Week: Second week
Elvis Week: Week of August 16
International Bat Nights: Last full weekend
And yes, there are lots of days! To name a few…
August 1: Lammas Day
August 2: National Coloring Book Day
August 3: National Night Out
August 4: National Chocolate Chip Cookie Day
August 5: National Oyster Day
August 6: Cycle to Work Day
August 7: National Disc Golf Day
August 9: National Book Lovers Day
August 10: National Lazy Day
August 11: Mountain Day
August 12: Vinyl Record Day, World Elephant Day
August 13: International Left-Handers Day
August 16: National Tell a Joke Day
August 17: International Geocaching Day, World Honeybee Day, National Thrift Shop Day
August 18: National Fajita Day
August 19: World Humanitarian Day, National Potato Day
August 20: National Radio Day
August 21: National Senior Citizens Day
August 22: Be An Angel Day
August 23: National Heroes' Day
August 24: Pluto Demoted Day
August 25: Kiss-and-Make-Up Day
August 26: Women's Equality Day (Nineteenth Amendment!)
August 27: National Just Because Day (Why do we celebrate this? Just because…)
August 28: National Bow Tie Day
August 29: Individual Rights Day
August 30: International Whale Shark Day
August 31: World Distance Learning Day
What and how are you celebrating? How are you enhancing your client communication with creative and timely twists? Let us know!