If you listen to all the noise on the internet, you'd probably believe that brick-and-mortar retail was sleeping with the fishes. "If you're not selling online and scaling to new markets with fast-deployment growth strategies and a cutting-edge digital experience, you're dead!"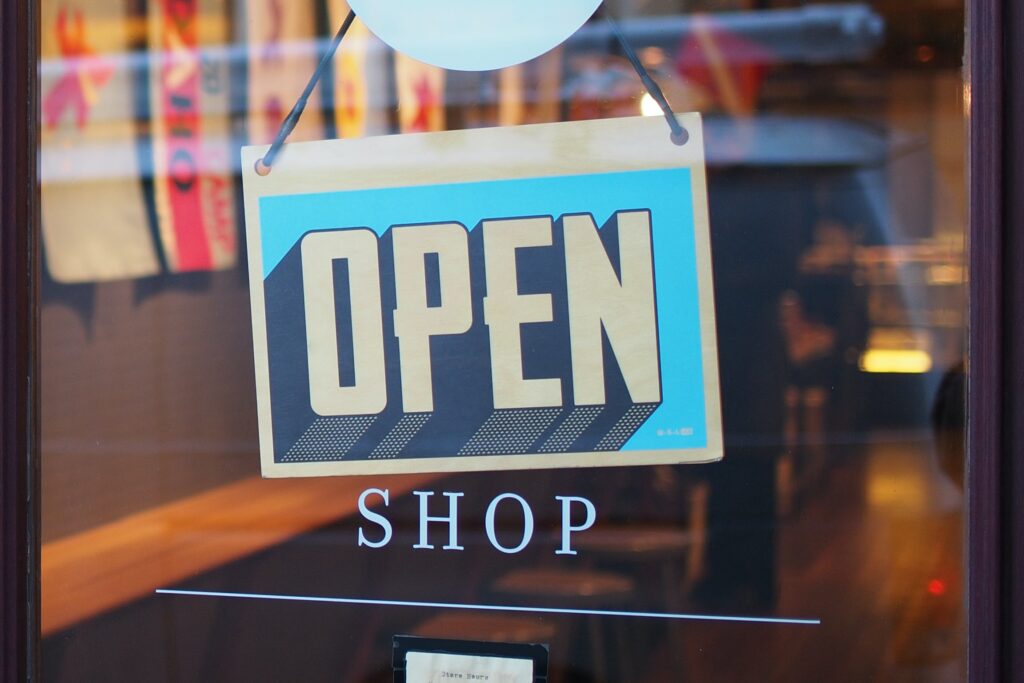 Now if you're actually in the physical store game, you know that's not quite right. Think of a company that sells totally bespoke furniture: selling online would be impractical to the point of impossibility. Never mind the fact that 33% of Americans don't make online purchases.
According to research, more than 55% of today's consumers like to see or try an item in person before buying. What this means is that, for your business, investing in full-blown eCommerce might not only be expensive, but tragically unsuccessful.
But the power of websites is not limited to eCommerce businesses. Just because you don't sell online doesn't mean your business can't grow faster and make more money by being online.
When eCommerce doesn't work
There are a ton of scenarios where retailers cannot easily leverage eCommerce and, frankly, where eCommerce is a poor strategic choice.
Imagine the bespoke furniture maker we mentioned. If the products are all made to order, an online ordering process leaves huge room for misinterpretation. When costs are custom, it's a much easier sell in person than online. If they only ship domestically and can't capitalize on the "global" nature of online selling, it doesn't make sense to give the whole world eyes on the products.
And of course, for many brands it's the in-person experience that moves a shopper from interested to purchasing. Seeing and feeling the product, getting insights from an expert, asking complex questions—these are all far easier in person.
And if this is your business, you shouldn't pander to the noise and implement eCommerce, since you know it's not going to work. However, you probably should build and promote a website…
Leads, leads, leads
Something like 80% of all retail shoppers will look online before visiting a physical store. We can't even put a number on how many would not visit a store after seeing it lacks an online presence.
This is the key: your prospects expect you to be online. As the population ages, the number of digitally-connected customers increases exponentially. As a result, the decision to travel to a physical showroom or store based on a single ad has become rare. Instead, shoppers will go online to look at more of your products, get a feel for the brand, pricing, or process—and only then decide to come in-store.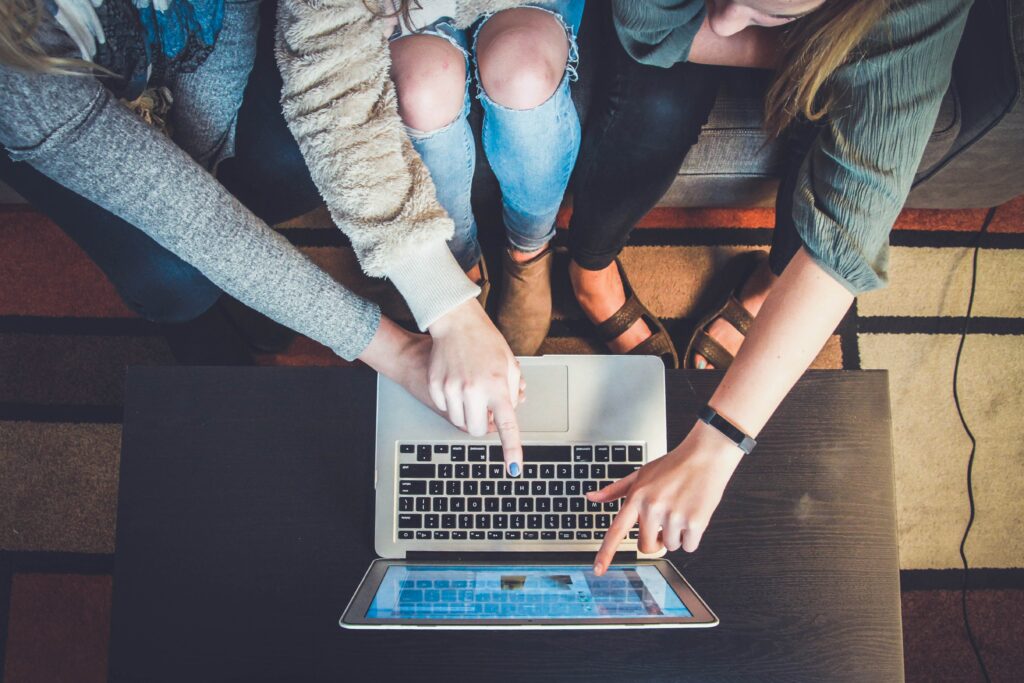 So the goal of your website is not sales—it's lead generation. In other words, it's about driving people to your shop. This doesn't require massive investment, you don't need to catalog and digitize all your products and you certainly don't need to hire a full-scale marketing team to implement this—though of course you can.
You just need a website with attractive product imagery, enticing copy that encourages store visits, and answers to your customers' biggest questions. Based on our 80% number, a high-quality website could unlock 4x as much in-store traffic as you're getting right now.
The benefits of a non-eCommerce retail website
A chance to share what makes you unique
Thanks to the raw number of businesses out there, most retail companies in 2022 have fierce competitors. While there are many ways to differentiate yourself, a critical one is personality.
We are living in an economy where an increasing number of consumers prefer to buy from the right brand rather than whoever has the cheapest price. This is a seismic shift from just a few years ago. While giants like Amazon will naturally gobble up its share, a website is your chance to show what makes you unique; to share your story; capture the imagination and attention of prospects and bring them into your shop.
Put ideas in prospects' heads
Let's take our bespoke furniture maker. Their ideal customer might be thinking, "Oh, this space in the kitchen would be perfect for a larder cupboard, but it's such an awkward shape".
They pop onto your simple and attractive website and see you talking about past projects, creating bespoke pieces to fit odd spaces, working off vague ideas to produce amazing results. Throw in a few photos and bam—you've got someone that wants to meet and has high buying intent. They start to visualize your company helping them solve their problem, even though you've done nothing to "sell" them on the site.
If you understand your target audience well, you can absolutely build this kind of persuasive authority into your website.
Digital word of mouth
Word of mouth has and probably always will be a crucial source of traffic for businesses. The only thing that's changed is the medium. If someone loves a brand, they like to share social pages or websites with their friends or network.
If you don't have a website, you're essentially making it harder to be referred by past customers. Like we said, 80% of shoppers look online before visiting in person. A good website doesn't just catch organic traffic, it can also enable powerful word of mouth marketing—and as we know, referred shoppers are far more likely to buy!