There's a new release here at Sogolytics, and we can't wait for you to check it out! While the updates vary by account type and package, there's plenty for everyone to explore! Here's a quick look at a few highlights of Sogolytics 29.0.
Build smarter
Now you can create your surveys even faster with automatic Answer Recommendations. Available for most common question types, this feature provides suggestions as you type your question. Choose to add all or specific answers, and if the answers you select are on a rating scale, you'll see default weights applied automatically. Plus, to improve your analysis, if you choose rating answers, your question type will automatically be updated to Rating Radio Button.
Want to make even more of your answers? Check out the new look for the Answer Library, making it easier to search and review both default and custom answer sets.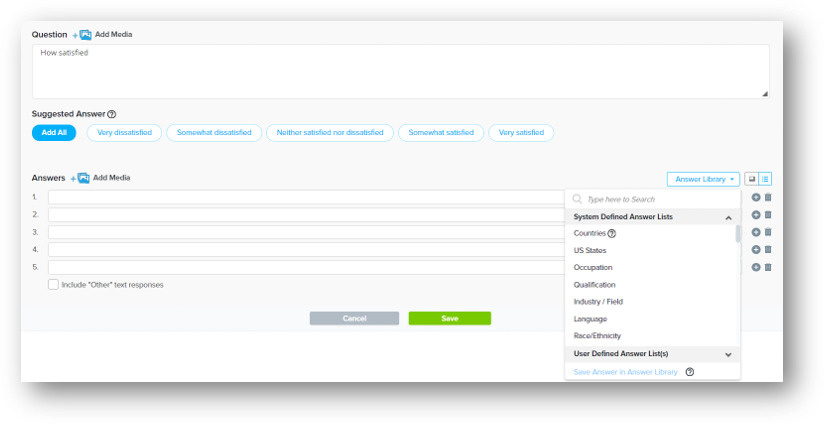 Streamline sending
Want more options to streamline and automate distribution? We've got you covered with smoother set-up for Automated Distribution through SFTP, plus expanded Recurring Delivery options that make it easier to set up, review, and revise your delivery rules at any time.
For example (especially useful if you're using a dynamic Contact List updated through SFTP!): You might choose to send only to new or updated records in your List. Or, with additional time options in Touch Rules, set more specific controls over who should be getting invitations and how often (especially useful for CX projects if you have a lot of repeat customers!).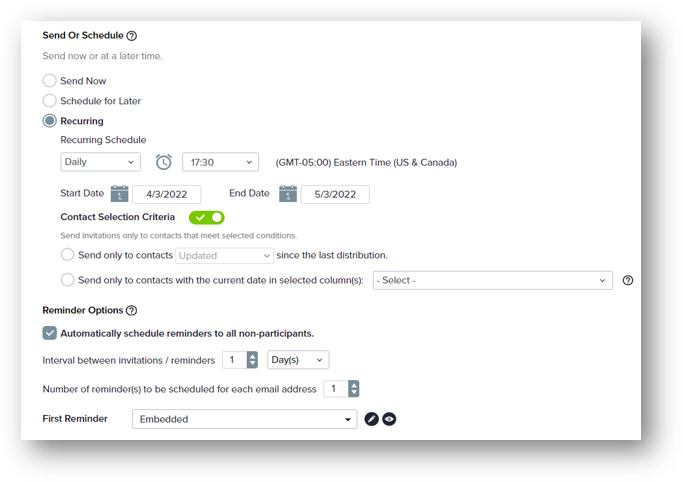 To improve delivery and security, we've also added new time-saving DMARC checks that work to detect and prevent email spoofing. When changing the sender email address in your email template, the email domain's DMARC policy will be instantly checked to ensure there is no impact on email delivery.
Send from anywhere
Ready to streamline your workflows? Now you can trigger a survey invitation based on an email received! Rather than setting up a complex integration with APIs and tech talk, this option makes it possible for you to get things done without getting too tricky. Imagine that one of your tools sends your client a "case closed!" email when their issue is resolved. Instead of sending them a normal email, tell your tool to send that email to the unique address provided in your Sogolytics account, and our platform can send your client a feedback survey invitation instead. Cool, right? Learn more!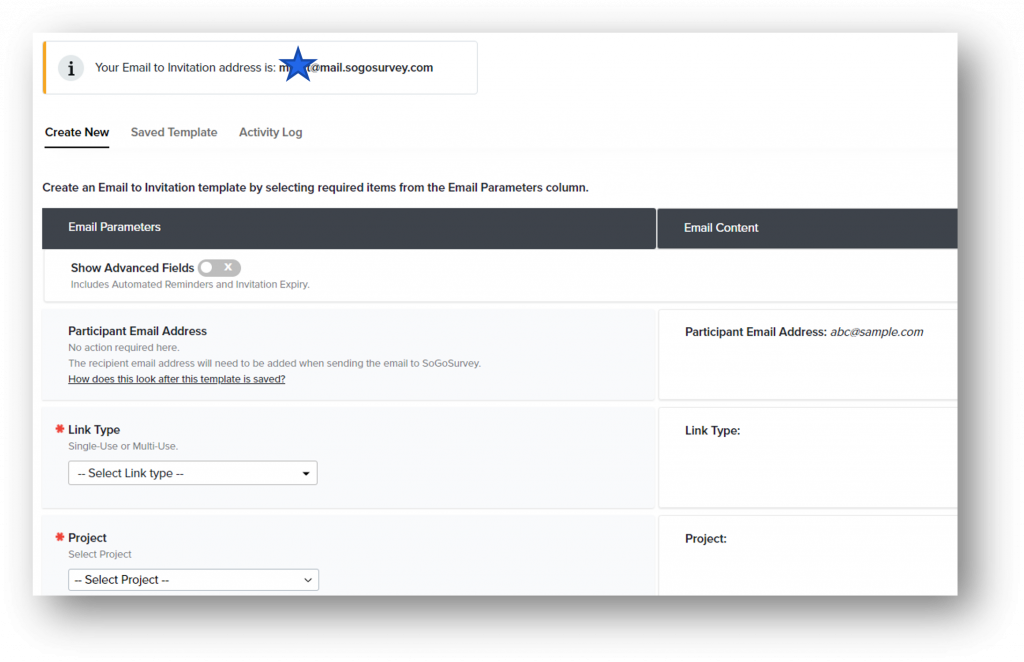 See the change in Omni
We're phasing in more and more options in Omni, and this round of updates includes dial displays for non-grid rating questions and the option to enable or disable drill-down in shared reports. There's a bit more coming just around the corner, too — so watch this space! 😉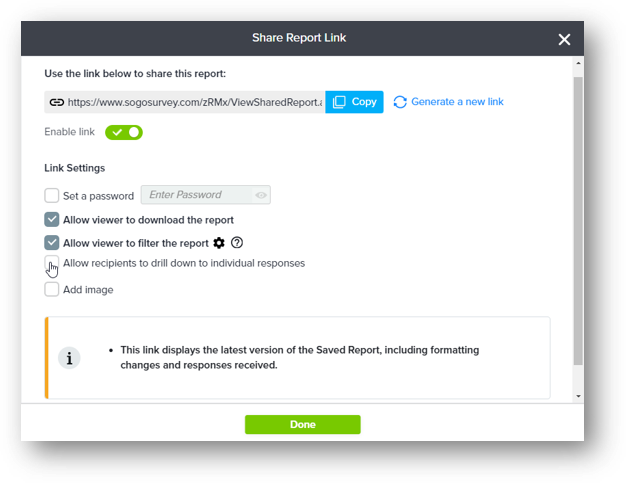 CX: Enjoy the journey
On any journey, it helps to bring along more drivers. Now, in your SoGoCX projects, you can turn any rating question into a driver. This means it's the perfect time to introduce Customer Journey tracking!
Measuring customer experience requires a holistic understanding of each customer's interactions with your organization. Mapping the customer journey can help you to develop a better understanding of how well you're serving customers at each stage.
Choose to map one or more Customer Journeys, starting from scratch or using one of the blueprints pre-loaded into your account. These maps, accessed through your CX Dashboard, use Tags across CX projects to highlight what's going on at each stage including your most important metrics and key drivers.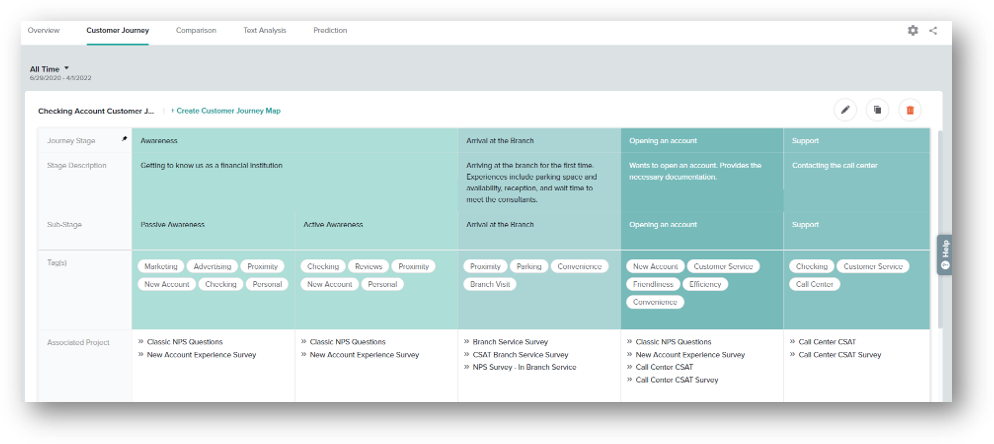 Want more?
Mobile participation improvements
Create New option available from All Projects
Functionality filter added in All Projects
Send duplicates from the same file in Automated Distribution
Select templates with embedded questions for use in automatic Reminders
Allow publishing SMS through Unique ID lists
Apply Filters to Groups under Score in Omni
Omni rating tables for non-percent metrics
UI/UX changes under Integrations
Assign File Library permissions for sub-users
Learn more!
Our User Guide is a great source for more information about our newest updates, but you can also join a guided tour and — of course! — log into your own account to see for yourself! We can't wait to hear what you think!