Sogolytics's growing client list includes a powerful academic community. Our college and university clients depend on effective surveys because student feedback is mandatory for administrators to refine policy, improve instruction, and stay competitive.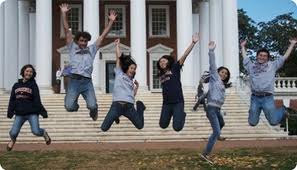 This spring, the Sogolytics team put together a beautiful set of sample surveys for universities, and we were excited when PR Web picked up the announcement.
Here's a bit more from the press release:
(PRWEB) May 01, 2014. Sogolytics, a leading provider of online survey software for higher education, is simplifying the process of managing student feedback with new, standardized sample course evaluations and a new-generation survey experience.
These field-tested sample surveys include a course evaluation, graduation survey, and alumni survey. Using these templates results in unbiased feedback, higher student response rates, and easier interpretation of results.
"Our number one customers are colleges and universities. As word spreads, Sogolytics is emerging as the platform of choice for universities. It's replacing entrenched, outmoded tools that have frustrating interfaces and substandard reporting," said Haris Azmi, chief marketing officer.
With Sogolytics's new sample surveys for higher education, it's easy for educators to:
Quickly customize and launch online course evaluations, graduation surveys, and alumni surveys
Distribute surveys on popular digital channels
Interpret survey results from both graphical and statistical reports
Ease of use and powerful reporting are the main reasons why Joseph Shields, professor of marketing at Carthage College, chose Sogolytics:
"I was blown away by how easy the product was to use, and yet had the incredible depth to do everything I wanted to do, including customized reports."
If you would like to learn more about Sogolytics's university-wide survey solution for research, course evaluation and feedback, go to www.sogolytics.com
By Natasha Peterson, content producer and member of the Sogolytics blog team.
Photo: uva.edu