When an employee resigns, your first reaction might be surprise. That could be followed by hurt. You thought they loved working for you! But don't let emotions cloud your judgment and prevent you from taking these important steps to learn more, protect your assets, and support your remaining employees.
Over four million people quit their jobs during each month of the first quarter of 2022. It's not unlikely that someone on your team is getting ready to leave. As with most aspects of business, it pays to have a process in place so that you know exactly how to respond when an employee quits. You want to be prepared to react consistently and intentionally whenever someone decides to leave your organization. These eight tips can help you plan what you will do when someone decides to move on.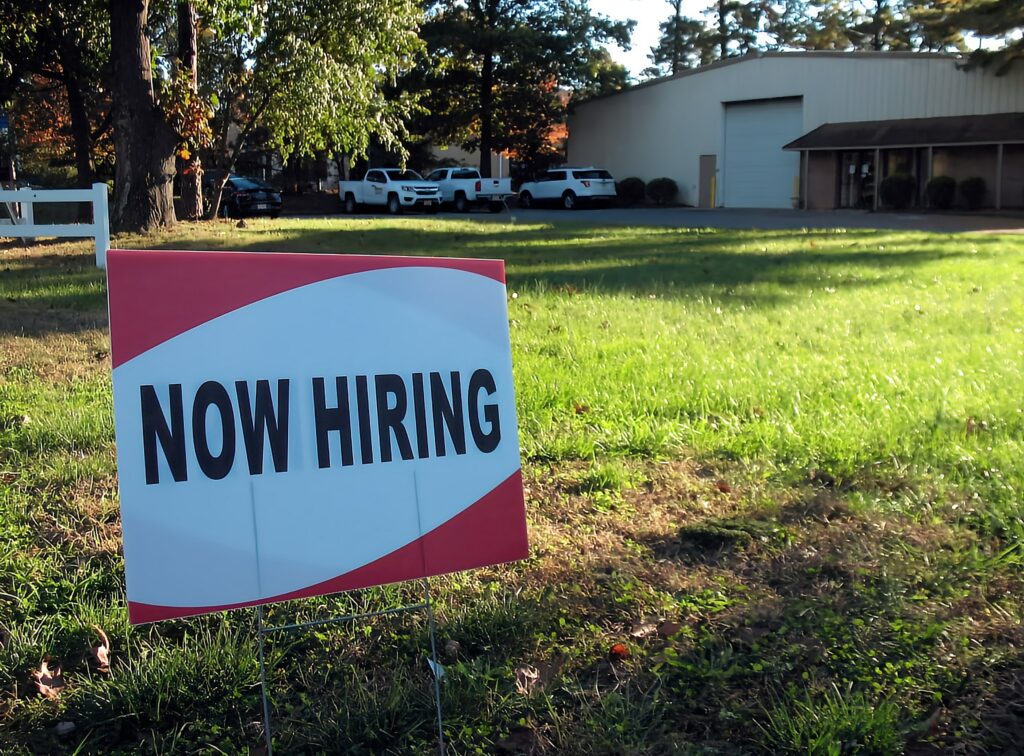 1. Take a moment
First, you'll want to process the news of the resignation. Try to avoid showing your emotions. You may feel angry, hurt, or betrayed. This may trigger a remark or behavior you'll later regret.
Try to avoid taking the news personally. The person could have a great opportunity somewhere else, or their own personal reasons for leaving.
2. Ask questions
Be curious about why they're leaving. This is an opportunity for you to learn and grow. You might ask, "Is there anything we could have done differently to keep you?" You could also ask, "What appeals to you most about this new job?" This can garner useful feedback about how your organizational culture or work-life balance is working out for employees.
You might even ask if there is anything you can do to entice that person to stay. Still, making counteroffers is risky, as by the time that individual announces their resignation they have already moved on mentally.
3. Be supportive
It may be too late to change the individual's mind. Still, by being supportive you can maintain a positive relationship with that employee. You may work together again. You may need a reference from them in the future. Your business may want to continue to contact that person to access their knowledge if problems arise.
They are also going to go out into the world and continue to be a brand ambassador for your business, so celebrate what they have brought to your business and their next step.
4. Collaborate on communication
Establish when the resigning individual will leave their role. Ask them to put their resignation in writing so you can add it to their personnel file. Then decide together how to present that departure to others on the team. You can help communicate the news to business stakeholders that need to know. Making the transition easier starts with a clear understanding of what you're going to say and who's going to say it.
5. Set up knowledge transfer
When someone leaves, the rest of the team will likely be divvying up their workload until a new hire is made. That can be overwhelming for the people who stay behind. Make decisions as soon as possible about how you will handle absorbing that work. You might use this as an opportunity to advance someone else's career. You can also present the shift in roles and responsibilities as an opportunity for growth.
Spend some time inventorying everything that actually needs to be transferred. Not everything will come to mind at once! A lot of things can be written down or captured in meetings with other people in the team. Yet, you may need to have someone sit and shadow the departing employee so that they can prepare to pick up their duties when they leave.
If the employee connects with your customers, figure out how you'll ensure a seamless transition. Are the notes about that client updated in your CRM or other tracking tools? Collaborate with your team members about how the exiting individual can best introduce the person who will take over their responsibilities.
6. Inform IT
To keep your data and other assets secure, you'll need to immediately inform the IT department. They should have procedures in place to safely disable passwords and deactivate accounts. Plus, what happens to email sent to their address once they've gone? Is it an out-of-office placeholder message or will that old account be set up as alias for a current employee to receive? Then, what happens to the employee's devices, especially if this person has been working remotely? Your IT team will need a system by which to collect laptops, cell phones, and other equipment at the appropriate time. They'll also need to reconfigure devices for a replacement hire.
7. Decide whether or not to fill the position
The departure will disrupt your work environment. Work with the team to determine if an immediate replacement is required. Perhaps you'll find redundancies that suggest the work can be divided among the remaining employees. Otherwise, you'll need to get to work recruiting a new employee.
8. Schedule an exit interview
Exit surveys or interviews help you find out why an employee is leaving and learn if there are changes you should make to your work environment. It can help to have a neutral party conduct this interview to encourage more honest feedback.
If your business asked the employee to sign a non-compete or NDA when joining your company, you'll want to go over what that means now.
You can also use the interview to inform the employee of their benefits information, provide any state-required forms, and tell them when to expect their final pay (following state laws).
Avoiding employee resignations is easier if you spot the signs they're looking elsewhere first and take steps to change their mind beforehand. Still, a certain number of resignations is inevitable. Sogolytics's engagement tools can make it easier for you to gather, analyze, and mobilize employee data to transform your workplace.